Seven early lessons on personal finance from the Covid-19 pandemic 
The Covid-19 pandemic has taught us some financial lessons we would have preferred not to learn. Here are seven personal finance lessons
The Covid-19 pandemic has taught us some financial lessons we would have preferred not to learn. Here are seven personal finance lessons that we can learn from the ongoing crisis, which could make the next downturn little less painful.
Emergency funds are not wasted assets
Many financial advisors consider emergency funds to be wasted assets, but the Covid-19 crisis has shown the wisdom of having adequate emergency funds.  If there is a pay cut, a delay in salary, or job loss, an emergency fund can help you tide through difficult times.
The rule of thumb for creating an emergency fund is to have at least 3-8 months worth of bare minimum expenses in your kitty. Going forward, building an emergency corpus should be seen as essential, even as we focus on investment and earning handsome returns post Covid-19.
Short-term investments are unreliable
Panic selling as a result of uncertainty is spooking markets around the world. Therefore currently, you might see around 25% to 30% fall in your equity portfolio. Thus, if you are not having an emergency fund in place and decide to use your investments, this might further prevent you from attaining your investment objective.
(READ MORE:EMM Podcast: How to set financial, career and personal goals for 2020)
Investors with emergency funds in place are encouraged to continue disciplined investing through systematic investment plans (SIPs) and stick to their asset allocations. A consistent, long-term investment strategy over time is what will build wealth.
Having an alternative source of income is not a luxury but a necessity 
Putting all of your eggs in one basket is never a good thing, and the same goes for trusting that your 9-to-5 will always be available to you. This is where an alternative source of income will come in handy. It will help you meet these necessary expenses and tide over difficult times.
There is no magical limit as to the number of extra income streams you should create. An alternative source of income need not be additional work with a regular job. Extra assignments over weekends, a part-time job in the evenings after work, or home-based work are good ways to earn that extra income.
Arrange your investments in different kitties
The impact of the Covid-19 pandemic and attendant forced lockdown imposed by national and sub-national authorities will vary considerably across different industries and asset classes.  
 (READ MORE: COVID-19: Signalling the emergence of Big Data analytics in Nigeria)
Diversification premium is an investment cure for coronavirus. Having a mix of assets across sectors and geographies is the best way to ensure that one spell of volatility, as in this pandemic, does not take your portfolio down.  
If you don't measure it, you can't manage it
As Covid-19 infests income sources, many families are now forced to closely consider how to spend every available naira. If you have lost your job or now receive a reduced paycheque, how long will you be able to meet your basic needs?
Budget, a listing of income and expenses, is the most basic and effective tool for managing your money. Every budget must start from the same place: figuring out how much you're making and how much you're spending each month. By figuring out where your money is going, you'll be more aware of where you need to cut back to have enough money for the things you need and the things that are important to you. It is vital to your financial health and everyone should do it.
Health is also wealth
If there's anything the COVID-19 virus made us realize, it's that our health remains our most valuable asset. What good is your wealth if you don't have a strong and able body to enjoy it? The community quarantine gives you an opportunity to focus on your physical and mental health by reducing your stress and possibly your workload.
(READ MORE: Nigerian banking stocks ignore red flags, boost Nigeria Stock Market)
As we all know, the penetration of health insurance is very low in Nigeria.  However, in such a pandemic-like situation, health insurance helps you to cover any medical cost without disturbing your investments. Even if your employer provides health insurance, it's always better to have your own insurance. This is because the health insurance offered by your employer won't be in effect in the event of a layoff/job loss.
The best-laid plans of mice and men oft go astray
The year 2020 was earmarked to be the '20-plenty' year. The United Nations labeled it a year that would usher in a decade of ambitious action to deliver peace and prosperity for people and the planet, now and into the future. On a personal level, COVID-19 has affected many facets of life–from career changes, and family vacations, to renovation projects, business plans for expansion and growth, retirement plans, etc.–all have been altered, set back or permanently impaired.
It's so easy to get caught up in the busyness of the day that we neglect to take time to do the things that we know will bring true wealth as we look back on our lives. The pandemic has provided the much-needed break from our busy schedule to sit back and reflect on life and career or business choices. For many, living a rich life includes a rich family life that involves connection, sharing, closeness, and love.  Building a healthy family culture is paramount.
Staying financially secure is a crucial step in getting through your daily life, and this challenging time has once again instilled this lesson. Tough times do not last, but tough people do. In times such as these, let's try our best to remain optimistic and positive.
This too shall pass.
Article was written by Oluwaseun Oguntuase
UPDATED: CBN revises timelines for resolution of dispense errors, refund complaints
The apex bank said this is in line with its resolve to enhance the quality of service bank customers are given. Nigerian banks are, therefore, required to implement the revisions starting from June 8, 2020.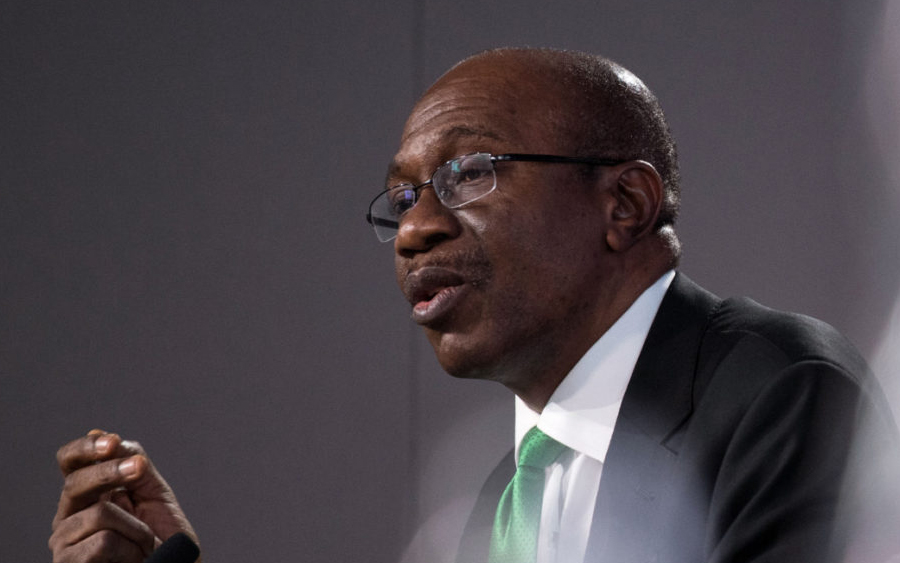 The Central Bank of Nigeria, CBN, has revised the timeframes for the resolutions of all botched online transfers, POS transactions, and ATM withdrawals.
According to a brief statement that was posted on its official Twitter handle this evening, the apex bank said this is in line with its resolve to enhance the quality of service bank customers are given. Nigerian banks are, therefore, required to implement the revisions starting from June 8, 2020.
Below are the revisions
In line with the revisions, any failed ATM transaction that occurs when a customer tries to withdraw from their bank must be reversed instantly. In the event that instant reversal fails due to technical challenges, the money must be manually reversed within a 24-hour period. Note that prior to the revision, the timeframe for such reversal is usually three working days.
a.1 Failed "On-Us" ATM transactions (when customers use their cards on their bank's ATMs) shall be instantly reversed from the current timeline of three (3) days.

— Central Bank of Nigeria (@cenbank) May 31, 2020
Similarly, the resolutions for failed ATM withdrawals occurring when bank customers use their ATM cards on other banks should not exceed 48 hours, the CBN said. Before now, such a resolution would normally take three working days.
Also, starting from June 8, banks will be required to resolve all disputed/failed online transfers and POS transactions within 72 hours. In other words, resolution for such disputes shall no longer be taking five working days as it used to.
In the meantime, the apex bank advised banks to ensure that all pending failed transactions/complaints are resolved "within two weeks starting June 8, 2020".
"Meanwhile, key service providers in the Nigerian payments system have also committed to establish an integrated dispute resolution platform for the industry and enhance their payment system infrastructure and processes to reduce incidences of transaction failure," the statement further disclosed.
Why Nigeria must invest in digital technology – El Rufai
Nigeria needs to look for a way to move from the agrarian and industrial into the services sector, and ICT is a way to do that.
If Nigeria is to join the richer countries of the world, she must invest aggressively in technology, improve local production, and cut cost of governance.
These were some of the opinions presented by experts during a virtual colloquium tagged Government Unusual: Innovative Economic Solutions to Unlock Mass Prosperity held on Saturday afternoon.
While making a presentation at the Rauf Aregbesola colloquium, Governor Nasir El Rufai noted that investment in digital technology must become a priority if Africa hoped to join the league of developed countries. He said,
"Investing aggressively in digital technology is the only way Africa can preserve its growth and continue to lift people out of poverty. We must invest in the digital because henceforth, every sector of governance and living will depend on the digital."
READ ALSO: FG sets committee to support tech start-ups with affordable internet access amid lockdown
He added that one of the lessons from the COVID-19 pandemic was the need for Nigeria to embrace technological advancement so that Nigerians could benefit from the numerous opportunities that came with it; and pointed at the recent decision to crash right of way charges as the first way to go.
In agreement with his position, CEO Lotus Capital, Mrs Hajara Adeola, added that investment in technology was the best way to get Nigerian youths to take advantage of global opportunities without migrating to other countries.
"Nigeria needs to look for a way to move from the agrarian and industrial into the services sector, and ICT is a way to do that. Our youths are innovative and capable, so if we can train our youths in technology, then we can get homegrown solutions to some of our issues without them having to migrate" she said during the panel discussion.
Infrastructure for business
Unless infrastructural developments are shaped and directed towards business developments, the country will continue to invest in infrastructure which have no benefits.
"You don't shape infrastructure as how you think it makes sense. you do it in a way that follows the money because ultimately that is where prosperity comes for everybody," Chairman of Citibank Nigeria limited, Yemi Cardoso said.
The global terrain continues to change and Nigeria must develop a framework to align its growth strategy with the changes, identifying and eliminating bottlenecks as we go forward.
The colloquium, which was held online (via zoom), had over 700 participants across several countries, and was also streamed live on Youtube.
Panelists at the colloquium were Mallam Nasir El-Rufai, Governor, Kaduna State; Sen. Abubakar Bagudu, Governor, Kebbi State; Mrs. Hajara Adeola, CEO, Lotus Capital Limited; Mr. Bismarck Rewane, CEO, Financial Derivatives; Dr. Joe Abah, Country Director, Development Alternatives Incorporated (DAI); Dr. Yemi Cardoso, Chairman, Citibank Nigeria, and Boason Omofaye, the Moderator.
Dr Yemi Kale, Statistician General of the federation and CEO of the National Bureau of Statistics (NBS) was also present.
What Nigeria is not getting right with PPPs
We need to develop greater capacity for our public service to engage in public private partnerships. PPP is not a gift. The public sector is not charity and so you need to understand what you are doing with them.
To achieve the Sustainable development goals, public-private partnerships (PPP) is not just an option for Nigeria but a necessity. That is because it is not possible for government alone to raise the kind of money needed for it.
According to Dr Joe Abah, Country Director, Development Alternatives Incorporated (DAI), the government needs to provide a safe and stable environment for the private sector to invest, and also restructure public-private partnerships in order to get more value out of it.
Speaking during a virtual conference on Saturday, he referred to a report from the United Nations general assembly which stated that Africa needs "an incremental amount from $200 billion to $1.3 trillion per annum to be able to achieve the SDGs".
This, he noted, calls for restructuring of public private partnerships, to harness the strengths of both sectors towards sustainable development.
READ ALSO: Nigeria weekly update: Nigeria's corruption index score
"We need to develop greater capacity for our public service to engage in public private partnerships. PPP is not a gift. The public sector is not charity and so you need to understand what you are doing with them.
"We need to monitor performances very closely and that is one thing that the private sector does very well that we don't do in the public sector," he stated adding that the public sector needs to have delivery target tied to remunerations.
Removing socio-economic constraints
In his presentation, chairman of Citibank Nigeria limited, Yemi Cardoso stressed the need to remove constraints that hinder people from thriving.
"In one of the studies done where they looked at 8 high-growth countries, they discovered that there were no identical policies in all of them, but there was a common theme – liberate people from their societal economic constraints and they flourish," he said
He explained how tax rates and regulations that frustrate free enterprise could also impede a countries growth and pointed out countries that had removed such bottlenecks.
READ ALSO: COVID-19: Nigerians react as CBN partners NNPC to feed, accommodate Nigerian returnees
According to him, the negligible tax rates in Hong Kong are a source of encouragement to businesses, and so is the ease of doing business in Singapore.
"There is also Macedonia where the sectoral competitive strategy is focused on attracting foreign direct investment (FDI) in automotive industry. Malaysia has also reduced dependence on agricultural exports by paying attention to manufacturing," he added.
If Nigeria could focus on her competitive advantage, tweaking it as the time changes and attracting strategic investments to the country, she would well be on her way to economic prosperity.