Is this Pandemic the death of coworking Spaces?
As the COVID-19 cases rile up, more companies have been forced to close up and adopt remote structures while many find it hard to adopt a remote.
As numbers of COVID19 cases rile up, more companies have been forced to close up and adopt a remote structure. While many companies are finding it hard to adopt a remote structure, some have perfectly blended into the current situation using tools like Slack, dropbox, zoom, and notion to navigate their work processes and manage team members.
The work from home policy is representing a major shift in the Nigerian work culture, as it means no more long commutes to work, or getting stuck in traffic, but more personal and family time.  It is, however, an unfamiliar phase especially among the not so tech-savvy workers.
Co-working spaces which are used by innovators, founders, and entrepreneurs as an alternative place to work, have seen a dramatic increase in its usage since its inception a few years back. There have been enterprise employees who want a flexible working environment and teams using it as their on-demand meeting room.
As restrictions on movement take hold across the country, coworking spaces have been forced to become non-existent too – these spaces have become ghost towns. Unlike traditional offices, coworking spaces afforded workers and startups an opportunity to rent a shared working space without the weight of upfront full payments.
In fact, according to research, one of the reasons people co-work is solely for the combination of a well-designed work environment and a well-curated work experience. However, with the lingering fear of the pandemic going on for many more months, working patterns may fundamentally change in ways that are not good for the business model of coworking spaces.
(READ MORE: Nigeria to lose over $160 million to cocoa, cashew exports over COVID-19)
The future is uncertain, and another arraigns of concern are if the current situation taking the world aback is it the death of coworking spaces?  The recent lockdown has led many working spaces to close up, although it is a short-term convenience, there is also an economic disadvantage.
Co-creation Hub, Passion Incubator and several other hubs in the Nigeria's tech capital city of Lagos, have shut down to abide by the directives of the government. For many, the coworking space model afforded them more control of their time more than working from home, and it felt like they were part of a community. With the COVID-19 pandemic and the government increasingly enforcing social distancing, the idea behind coworking is being threatened.
However, threat of the continuity of co-working spaces has gone beyond the risk of losing revenue to COVID-19-neccessitated lockdown, it is in the possible outcome of people and startups getting used to working from home and losing interest in coworking spaces. As working from home has its limitations, so would co-working after the COVID-19 crisis, but it hardly looks like a model that would fade:
Coworking spaces don't only serve the need of remote workers but provide a crucial structure for startups and new businesses would consistently emerge. Coworking spaces will always remain a cushion to support the operations of startups and innovators who are at their idea stage and will still see the need of the model to minimize costs.
(READ MORE: Businesses most affected by COVID-19 outbreak)
Being part of a community never goes out of fashion. The combination of a well-designed work space and a well-curated work experience are reasons people co-work. Social networking and local connections with others are a big reason why people will still pay to work in a communal space. Although interactions are not compulsory, a coworking space can give such options for people who wish to interact and for those who don't want to.
Unlike traditional working spaces, people choose coworking spaces because there is little direct competition or internal politics. There is no need to put up a work persona to fit in, rather they get to work among others in a range of different fields, ventures and projects. So, the coworking space model will still thrive because it offers a collaborative space. It will increasingly be relevant for a broader range of people from freelancers, entrepreneurs and the tech industry, who collaborate on projects.
Coworking spaces afford workers the opportunity to have autonomy and equally enjoy a form of structure while working from home may give workers too much independence and can actually cripple productivity since there is always the possibility of a lack of routine.
Supreme Court Judge, Sylvester Ngwuta reported dead
Justice Sylvester Ngwuta, has been reported dead.
A Supreme Court Judge, Justice Sylvester Ngwuta, has been reported dead.
He was said to have died in the early morning of Sunday, March 7, 2021, in his sleep at his official residence in Abuja at almost 70 years.
According to a report from the News Agency of Nigeria (NAN), Justice Ngwuta who is from Amofia-Ukawu, Onicha Local Government Area of Ebonyi State, was said to be getting set for his retirement from the Supreme Court on March 30, 2021, upon attainment of the mandatory retirement age.
READ ALSO: The Supreme Court never ordered AMCON to pay Bi-Courtney N132bn
What you should know
It can be recalled that Justice Ngwuta was arraigned before the Federal High Court in Abuja in 2017 over money laundering and passport charges after large sums of money were discovered in his residence following a raid by security officials
He started his private legal practice at Abakaliki in July 1978 to October 1995, from where he was appointed a judge of the High Court Abia in October 1995 and then promoted to the Court of Appeal on May 22, 2003, was finally sworn-in as Justice of the Supreme Court of Nigeria in May 2011.
He was the chairman of a judicial panel of inquiry into the Obegu Enyibichirikwo Disturbance 1997-1998 and has been a member of several Election Petition Tribunal, Governship and legislative House Election Petition Tribunal; Nasarawa State held at Lafia in February 1999, National Assembly Election Petition Tribunal Plateau State held at Jos in April 1999, among others.
CBN explains why it introduced cash for dollar scheme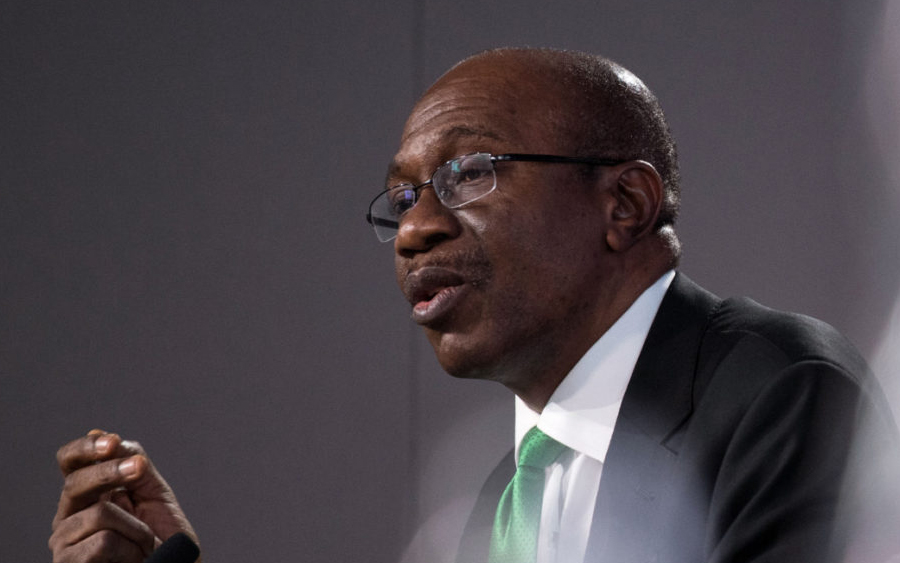 In a series of tweets on the evening of the 6th of March, the Twitter handle of the Central Bank of Nigeria explained why it offered the  Naira4Dollar Scheme in favour of diaspora Nigerians who are seeking to inflow money into Nigeria.
We had a fair look at the tweets that we have annotated for our readers. Here it goes.
1. Consistent with the global trend, Nigeria aspires to ensure that remittance flows and diaspora investments become a significant source of external financing.
What this means: The CBN is essentially admitting that foreign remittances (from Nigerians abroad) is important to boosting dollar liquidity. 
READ: CBN issues modalities for payout of diaspora remittances in dollars
2. In an effort to reduce the cost burden of remitting funds to Nigeria by working Nigerians in the Diaspora, the #CBN has introduced a rebate of N5 for every $1 of fund remitted to Nigeria, through IMTOs licensed by the CBN. The Scheme will take effect on the 8th of March 2021.
What this means: The target of the CBN are Nigerians in the diaspora who they want to offer N5 for every $1 remitted to Nigeria. While the target is diaspora remittances, the people who will benefit are their family, friends, or loved ones who withdraw the money from the bank. 
3. We believe this new measure will help to make the process of sending remittances through formal bank channels cheaper and more convenient for Nigerians in the diaspora. #Emefiele
What this means: They opine that sending remittances through Nigerian banks ends up being cheaper and convenient. In reality, they appear to be targeting other channels of remitting money to Nigerians. For example, rather than pay excess transfer charges, you transfer the money through a Nigerian bank and then get an extra N5 for each dollar. However, they will have to contend with thousands of Nigerians who simply embark on peer-to-peer exchanges. Nigerians who live in the US or Canada often prefer to sell the dollars to Nigerian living in Nigeria but who need dollars abroad.
READ: The Nigerian economy is increasingly dollarized but there is a way-out
4. New FX policy will create an easier, more flexible, and more transparent, system of remittance administration, it will greatly enhance the benefits of diaspora remittances in supporting investments and growth in Nigeria. #Emefiele
What this means: This is essentially a promo pitch. It is all about competing for your remittances. They want you to route through the bank rather than the black market.
5. Policy on the administration of remittance flows is aimed at increasing the transparency of remittance inflows, reducing rent-seeking activities, and providing Nigerians in the diaspora with cheaper and more convenient ways of sending remittances to Nigeria. #Emefiele.
What this means: This is a veiled attack on other competing and probably more beneficial ways of remitting money to Nigeria. Increasing Transparecy is basically allowing the CBN to track dollar inflows from Diaspora Nigerians and see which sectors it is flowing into.
READ: New CBN Circular: CBN confirms only Banks can pay IMTO dollars
6. PwC forecasts suggest that Nigeria's remittance flows could reach US$34.89 billion by 2023. But this can only be accomplished if remittance infrastructure improves and if the right policies are put in place.
What this means: Interesting to note that the PWC forecast quoted by the CBN is based on data obtained from the World Bank and IMF, who in turn also base their data from the CBN and other sources. 
7. The use of reimbursements of remittance fees has been critical in supporting improved inflow of remittances to countries in South Asia and in improving their balance of payments position following the COVID-19 pandemic.
READ: CBN expects $24bn annual diaspora remittances – Emefiele
What this means: The CBN appears to have modeled this new scheme on similar policies in Asian countries. Bangladesh also has a similar scheme.
Consistent with the global trend, Nigeria aspires to ensure that remittance flows and diaspora investments become a significant source of external financing. #Emefiele

— Central Bank of Nigeria (@cenbank) March 6, 2021
Nairametrics | Company Earnings
Access our Live Feed portal for the latest company earnings as they drop.