Logistics in Nigeria: Keeping soul of e-Commerce operational during COVID-19 pandemic
Shifting consumer behavior to online trade channels and digital platforms can promote the growth of Nigeria's e-commerce industry.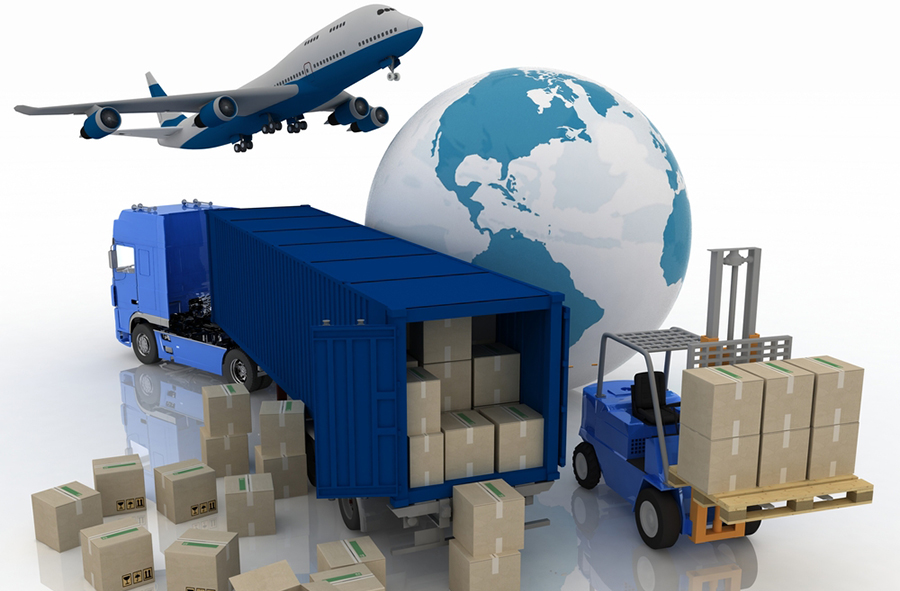 Amidst the evolving strategies and initiatives to halt the spread of coronavirus pandemic around the globe, shifting consumer behavior to online trade channels and digital platforms can provide the needed incentive to keep people safe and by extension promote the growth of Nigeria's e-commerce industry.
Keeping safe and staying alive is everyone's most cherished watchword at this time. The coronavirus (COVID-19) pandemic in many of the countries including Nigeria is not abating despite concerted steps by governments, private sector players, multilateral organisations and other stakeholders to halt the rate of transmission.
In the face of the escalation of the pandemic, the Nigerian government and 36 state governments are strengthening enforcement and compliance of residents with the stay-at-home order aimed to check movement of people.
By implication, Nigerians will stay at home for longer days, weeks or even months. Disruption in the logistics and supply chain that has already affected the availability of basic essential goods will also be disrupted further. The likelihood of a shortage of foods, water, toiletries, drugs and other essential items may result in days to come, as existing products in the warehouses and those on the shelves at the supermarkets and malls may run out.
(READ MORE: How Konga restores investor confidence in Nigeria's e-commerce space in 2019)
As farmers are unable to go to farms and producers unable to produce more products or push out inventories in the warehouses, zero productivity and deserted open market stalls would further impact negatively on the already weak national economy.
As the ongoing multi-stakeholder actions redouble to end COVID-19, it is salutary to mention the important role that logistics service operators have been playing in helping to keep people safe at home since the commencement of the presidential 14-day lockdown in Lagos and Ogun States and Abuja, on March 29, which has seen a further 2 weeks extension till the end of April.
Jumia has been at the forefront of e-Commerce operators in Nigeria that has implemented a deliberate strategy to promote the safety of Nigerians in the midst of COVID-19.
Aligned with its recent COVID-19 inspired campaign theme, 'Stay Safe with Jumia. Shop from home and have it delivered contact-free!', Jumia promotes 'cashless' payments and 'contactless' delivery of prepaid packages to curb COVID-19 in Africa. The ingenuity entails taking measures that keep customers, delivery agents and partners safe by leveraging on JumiaPay payment platform that enables consumers to make prepaid payments for products online and get them delivered without a direct body contact or cash exchange with the delivery agents.
(READ MORE: Kwik Delivery is an all-season enabler of growth for Nigerian commerce)
Recently, Jumia has announced partnerships with brands like Reckitt Benckiser, Procter & Gamble, Coca-Cola to enable customers to have access to essential hygiene products at affordable prices during the lockdown.
According to Massimiliano Spalazzi, CEO of Jumia Nigeria, the company's well-trained delivery agents enforce necessary standards during delivery of products purchased and paid for online, to the customers at home. They are instructed to call or text on arrival at the customer's place and drop off the package at their doorstep, then step back to the safe distance limit and wait for the customer to take the package before leaving.
"The health and safety of our customers and delivery agents are our absolute priority. We are uniquely positioned to step up and be part of Africa's response strategy in this challenging time. We have implemented a "contactless" delivery option, which eliminates any possibility of physical contact. Convenience, social distancing and cashless measures are woven into one solution to combat the current situation," Spalazzi stated.
Other logistics firms like Konga, Jiji are encouraged to adopt Jumia's contactless delivery model so the country can reduce person-to-person transmission of coronavirus while at the same time help to meet the surge in demand for essential goods and services already triggered by lockdown in most parts of Nigeria.
(READ MORE: COVID-19: Impacts on Nigerian consumer packaged goods)
It is worthy of commendation to also note that through Jumia Logistics, the leading e-Commerce company has been enabling micro, small and medium businesses to stay afloat amidst the pandemic while at the same time ensuring people get their essential needs delivered to them in the comfort of their homes and keep safe.
Even ahead of the outbreak of coronavirus in Nigeria, Jumia had responded to the challenges within the Nigeria logistics ecosystem by developing the appropriate technology and data-driven model. It did this by opening up its logistics and marketing services to third parties and partners including Gokada and restaurant, kitchen, ticketing and airline service providers.
Through its vast data-driven logistics and huge online marketplace, Jumia facilitates one big virtual meeting place for MSMEs, retailers and buyers to provide end-to-end contactless supply and demand chain.
Commenting on the Jumia Logistics, Country Manager for Jumia Services, Tolulope Geroge-Yanwah, said Jumia leverages major pillars to scale its third-party logistics service, and these include unparalleled physical and network infrastructure; and its people.
(READ MORE: Deal: BUA Group makes major move, acquires P.W Nigeria)
Others are its proprietary technology tools powering the entire network; its scale and its omnipresence – 25% of deliveries in 2019 was in rural areas, 50% in urban cities, and 25% in small cities.
Also, Jumia Nigeria through its point-to-point line hauls services has an established network that can handle bulk movements in key markets across different product categories. It also backstops for third parties by providing highly skilled and trained manpower in tackling logistics challenges.
A shift to the online trade channels can indeed, provide Nigerians with the needed incentive to keep safe and by extension promote the growth of Nigeria's e-commerce industry in the midst of the increasing rate of coronavirus transmission.
Jumia beyond any reasonable doubt has proven to be the number one e-Commerce and logistics enabler and safest way to shop as the COVID-19 scourge rages. Its unwavering commitment to investment and innovation has also endeared it as the number one preferred online platform of choice that has played and continues to play critical roles in our socio-economic life as individuals, households, firms and government and the future.
(READ MORE: Nigerian automaker raises $9 million despite protest against electric car in Nigeria)
These and many more are reasons the government should accord e-Commerce operators their right place, as done in other developed countries where e-Commerce platforms serve as the critical logistics and supply backbone during emergency situations including the time of lockdown.
In the wake of the rising spread of coronavirus, countries such as China, U.S., UK, Spain, Italy and others relied on e-Commerce channels for the logistics and supply of food, water, drugs, toiletries and essential needs to the people during lockdowns. In the U.S., e-commerce giant Amazon even implemented fresh employment of over 100,000 Americans as a result of increased orders for supplies occasioned by the COVID-19 outbreak.
COVID-19: WHO reverses itself based on new discovery about the virus
This admission is coming on the heels of criticisms from experts.
The World Health Organization (WHO) has provided an update on the modes of transmission of SARS-CoV-2, the virus that causes COVID-19, from infected people, based on new scientific evidence.
The WHO on Thursday, formally recognized that the coronavirus can be transmitted indoors by droplets in the air, marking a reversal for the United Nation's agency.
In a scientific brief, the WHO said that people who spend time in crowded places with poor ventilation are at risk of being infected by the coronavirus as the droplets circulate throughout the air in indoor gatherings.
This admission is coming on the heels of criticisms from experts who have been putting pressure on the UN health agency to update its description of the spread of the virus to include the possibility of airborne infections.
The WHO now admits that transmissions through aerosols, or tiny air droplets, could have been behind outbreaks of COVID-19 that have been reported in some closed environments such as restaurants, nightclubs, places of worship or places of work where people may be shouting, talking or singing.
Apart from refraining from having close contact with infected people and frequent hand-washing, the WHO pointed out that people should avoid crowded places, close-contact settings, and confined and enclosed spaces with poor ventilation.
However, the WHO still focuses more on the spread of the virus by larger droplets that are discharged through coughing, sneezing and singing or from contact with a contaminated surface.
The WHO in its statement said, "Respiratory droplet transmission can occur when a person is in close contact (within 1 metre) with an infected person who has respiratory symptoms (e.g. coughing or sneezing) or who is talking or singing; in these circumstances, respiratory droplets that include virus can reach the mouth, nose or eyes of a susceptible person and can result in infection."
It also revealed that based on what is currently known, the transmission of COVID-19 primarily occurs from people when they have symptoms and can also occur just before they develop symptoms when they are in close proximity to others for prolonged periods of time. While someone who never develops symptoms can also pass the virus to others, it is still not clear to what extent this occurs and more research is needed in this area.
The UN health agency had previously advised that the spread of the virus through the air is only common when people, mostly health care workers, were involved in medical procedures that produced aerosols, though a lot of evidence has surfaced suggesting that the virus can stay in the air for hours and infect a person when inhaled.
DisCos seek CBN funding for massive roll-out of meters to consumers
This, it was said will help DisCos meet the 2024 deadline which they had committed to.
A Central Bank-funded massive roll-out of meters would expedite the efforts to achieve the full take-off of the proposed Service Reflective Tariff (SRT), Electricity distribution companies (Discos) have suggested.
According to Mr Sunday Oduntan, the Executive Director in charge of research and advocacy at the Association of Nigerian Electricity Distributors (ANED), such funding would help ensure that all electricity customers are adequately metered under the Meter Asset Provider (MAP) regulation.
Oduntan, who said this in a statement to NAN on Friday, also disclosed that it would assist the distribution companies to meet the 2024 deadline which they had committed to, for metering all electricity consumers.
READ ALSO: DisCos earn N473 billion in 2019, reveal reason for metering gap
He recalled that Mr Ernest Mupwaya, Managing Director of Abuja Electricity Distribution Company (AEDC), had spoken on behalf of the DisCos at the House of Representatives Public Hearing on the power sector on Thursday.
According to Mupwaya, the Capital Expenditure (CAPEX) provision in Nigeria's electricity tariff was insufficient to cover the cost of metering customers.
"Over the years, there has been insufficient investment in customer metering, due to inadequate Multi Tariff Order (MYTO) CAPEX and uneconomic tariff. The approved CAPEX for DisCos has never been adequate for comprehensive metering," he said.
He added that the Discos were requesting CBN to provide funds for emergency mass metering projects since they no longer had a provision in their CAPEX for metering. If approved, the project would be completed within a period of 18 months.
Explore Economic Research Data From Nairametrics on Nairalytics
Mupwaya added that the funding was even more necessary since no provisions had been made for metering in the event that the MAP regulation failed.
The first quarter of 2020 had seen an average monthly growth of 75,000 new customers every month, moving the number of metered customers in Nigeria above 10 million, and decreasing the metering penetration from 45.5 percent in January 2017 down to 40.3 percent in March 2020.
"Plugging the metering gap that is in excess of six million meters has been slow because even the recently introduced MAP regulations incorporate inappropriate meter pricing and so, it is not working as NERC/DisCos expected.
READ ALSO: Budget: Bill to compulsory 40% allocation to capex passes second reading
"The twin effects of the sudden increase in import duties of 35 percent on meter and NERC's wrong pricing frustrated the good intentions of MAP" he noted.
He appealed to the government to grant full waivers on the 35 percent increased duty surcharged on meters, until mass metering was achieved, and to fix an appropriate and commercial price on meters.
He added that the cap on estimated billing had discouraged consumers from obtaining meters under the MAP regulation, and urged the NERC to allow Discos go ahead with estimated billing, introducing the capping only after the massive meter roll-out after 18 months.
Deals: Dangote Sugar acquires Savannah Sugar Company Limited 
Dangote Sugar Refinery will henceforth assume all legal proceedings.
Dangote Sugar Refinery has been authorised to receive all the assets, liabilities and business undertakings, and property rights of Savannah Sugar Company Limited (SSCL).  
This was one of the resolutions passed at the court-ordered meeting of the members of Dangote Sugar Refinery Plc held on Thursday at the Eko Hotel & Suites, Victoria Island, Lagos.  
According to the notice of the proceedings sent to the Nigeria Stock Exchange, and seen by Nairametrics, Dangote Sugar Refinery "is hereby authorised to receive all the assets ((including all tax attributes, unutilized capital allowances, tax losses, withholding tax credits and any other tax refunds available subject to the approval of the FIRS), liabilities and business undertakings, including real property and intellectual property rights of Savannah Sugar Company Limited ("SSCL") transferred by SSCL to the Company (pursuant to the Scheme of Arrangement between SSCL and its shareholders) upon the terms and subject to the conditions set out in the Scheme of Arrangement without any further act or deed".  
READ ALSO: Dangote Sugar appoints new Chief Operating Officer
Dangote Sugar Refinery will henceforth assume all legal proceedings, claims and litigation matters pending or contemplated by or against Savannah Sugar. 
In view of this acquisition, the court also ordered Dangote Sugar Refinery to issue and allot to the shareholders of Savannah sugar, 146,878,241 ordinary shares of N0.50 each in the share capital, for the 162,756,968 ordinary shares held by the Scheme Shareholders in SSCL.  
The Scheme Document dated Friday, May 29, 2020, was also approved at the meeting, and Directors of DSR were authorised to consent to any modifications that the Securities and Exchange Commission may deem fit, and give effect to the scheme.  
READ MORE: Stock Market rains big for Nigerian billionaires in May
Dangote Sugar Refinery had earlier sent a disclosure notice to the NSE, announcing its plans to acquire Savannah Sugar Company Limited, subject to the approval of both company shareholders.  
Dangote industries recently sold its flour subsidiary, and this acquisition is part of an expansion strategy for Dangote Sugar Refinery, and the next stage of its backward integration plan to revolutionize the sugar sub-sector of Nigeria's economy.