Logistics in Nigeria: Keeping soul of e-Commerce operational during COVID-19 pandemic
Shifting consumer behavior to online trade channels and digital platforms can promote the growth of Nigeria's e-commerce industry.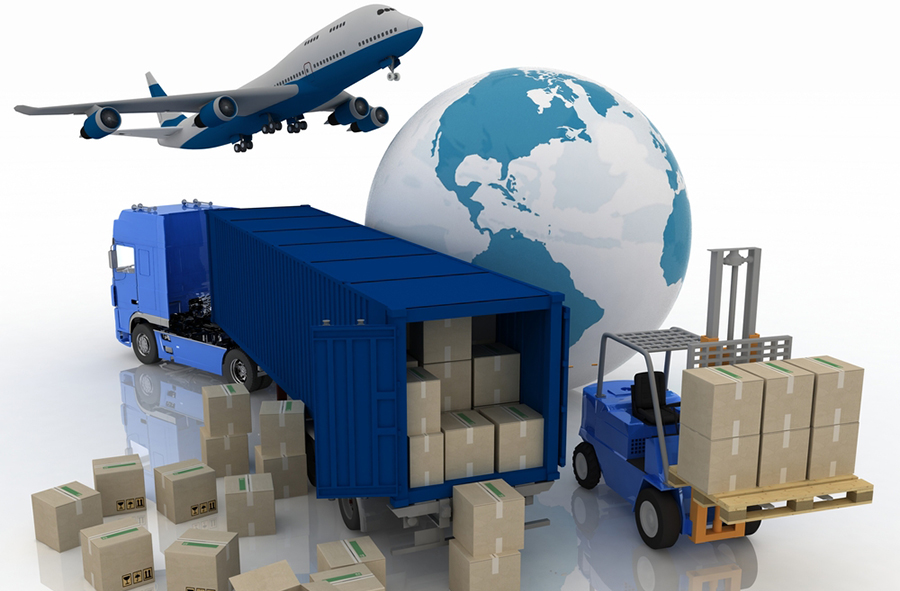 Amidst the evolving strategies and initiatives to halt the spread of coronavirus pandemic around the globe, shifting consumer behavior to online trade channels and digital platforms can provide the needed incentive to keep people safe and by extension promote the growth of Nigeria's e-commerce industry.
Keeping safe and staying alive is everyone's most cherished watchword at this time. The coronavirus (COVID-19) pandemic in many of the countries including Nigeria is not abating despite concerted steps by governments, private sector players, multilateral organisations and other stakeholders to halt the rate of transmission.
In the face of the escalation of the pandemic, the Nigerian government and 36 state governments are strengthening enforcement and compliance of residents with the stay-at-home order aimed to check movement of people.
By implication, Nigerians will stay at home for longer days, weeks or even months. Disruption in the logistics and supply chain that has already affected the availability of basic essential goods will also be disrupted further. The likelihood of a shortage of foods, water, toiletries, drugs and other essential items may result in days to come, as existing products in the warehouses and those on the shelves at the supermarkets and malls may run out.
(READ MORE: How Konga restores investor confidence in Nigeria's e-commerce space in 2019)
As farmers are unable to go to farms and producers unable to produce more products or push out inventories in the warehouses, zero productivity and deserted open market stalls would further impact negatively on the already weak national economy.
As the ongoing multi-stakeholder actions redouble to end COVID-19, it is salutary to mention the important role that logistics service operators have been playing in helping to keep people safe at home since the commencement of the presidential 14-day lockdown in Lagos and Ogun States and Abuja, on March 29, which has seen a further 2 weeks extension till the end of April.
Jumia has been at the forefront of e-Commerce operators in Nigeria that has implemented a deliberate strategy to promote the safety of Nigerians in the midst of COVID-19.
Aligned with its recent COVID-19 inspired campaign theme, 'Stay Safe with Jumia. Shop from home and have it delivered contact-free!', Jumia promotes 'cashless' payments and 'contactless' delivery of prepaid packages to curb COVID-19 in Africa. The ingenuity entails taking measures that keep customers, delivery agents and partners safe by leveraging on JumiaPay payment platform that enables consumers to make prepaid payments for products online and get them delivered without a direct body contact or cash exchange with the delivery agents.
(READ MORE: Kwik Delivery is an all-season enabler of growth for Nigerian commerce)
Recently, Jumia has announced partnerships with brands like Reckitt Benckiser, Procter & Gamble, Coca-Cola to enable customers to have access to essential hygiene products at affordable prices during the lockdown.
According to Massimiliano Spalazzi, CEO of Jumia Nigeria, the company's well-trained delivery agents enforce necessary standards during delivery of products purchased and paid for online, to the customers at home. They are instructed to call or text on arrival at the customer's place and drop off the package at their doorstep, then step back to the safe distance limit and wait for the customer to take the package before leaving.
"The health and safety of our customers and delivery agents are our absolute priority. We are uniquely positioned to step up and be part of Africa's response strategy in this challenging time. We have implemented a "contactless" delivery option, which eliminates any possibility of physical contact. Convenience, social distancing and cashless measures are woven into one solution to combat the current situation," Spalazzi stated.
Other logistics firms like Konga, Jiji are encouraged to adopt Jumia's contactless delivery model so the country can reduce person-to-person transmission of coronavirus while at the same time help to meet the surge in demand for essential goods and services already triggered by lockdown in most parts of Nigeria.
(READ MORE: COVID-19: Impacts on Nigerian consumer packaged goods)
It is worthy of commendation to also note that through Jumia Logistics, the leading e-Commerce company has been enabling micro, small and medium businesses to stay afloat amidst the pandemic while at the same time ensuring people get their essential needs delivered to them in the comfort of their homes and keep safe.
Even ahead of the outbreak of coronavirus in Nigeria, Jumia had responded to the challenges within the Nigeria logistics ecosystem by developing the appropriate technology and data-driven model. It did this by opening up its logistics and marketing services to third parties and partners including Gokada and restaurant, kitchen, ticketing and airline service providers.
Through its vast data-driven logistics and huge online marketplace, Jumia facilitates one big virtual meeting place for MSMEs, retailers and buyers to provide end-to-end contactless supply and demand chain.
Commenting on the Jumia Logistics, Country Manager for Jumia Services, Tolulope Geroge-Yanwah, said Jumia leverages major pillars to scale its third-party logistics service, and these include unparalleled physical and network infrastructure; and its people.
(READ MORE: Deal: BUA Group makes major move, acquires P.W Nigeria)
Others are its proprietary technology tools powering the entire network; its scale and its omnipresence – 25% of deliveries in 2019 was in rural areas, 50% in urban cities, and 25% in small cities.
Also, Jumia Nigeria through its point-to-point line hauls services has an established network that can handle bulk movements in key markets across different product categories. It also backstops for third parties by providing highly skilled and trained manpower in tackling logistics challenges.
A shift to the online trade channels can indeed, provide Nigerians with the needed incentive to keep safe and by extension promote the growth of Nigeria's e-commerce industry in the midst of the increasing rate of coronavirus transmission.
Jumia beyond any reasonable doubt has proven to be the number one e-Commerce and logistics enabler and safest way to shop as the COVID-19 scourge rages. Its unwavering commitment to investment and innovation has also endeared it as the number one preferred online platform of choice that has played and continues to play critical roles in our socio-economic life as individuals, households, firms and government and the future.
(READ MORE: Nigerian automaker raises $9 million despite protest against electric car in Nigeria)
These and many more are reasons the government should accord e-Commerce operators their right place, as done in other developed countries where e-Commerce platforms serve as the critical logistics and supply backbone during emergency situations including the time of lockdown.
In the wake of the rising spread of coronavirus, countries such as China, U.S., UK, Spain, Italy and others relied on e-Commerce channels for the logistics and supply of food, water, drugs, toiletries and essential needs to the people during lockdowns. In the U.S., e-commerce giant Amazon even implemented fresh employment of over 100,000 Americans as a result of increased orders for supplies occasioned by the COVID-19 outbreak.
African tech startups raise over $700 million in 2020 despite pandemic
African tech startups raised more funding from more investors than ever before in 2020 despite the Covid-19 pandemic.
Despite the Covid-19 outbreak, African tech startups raised a record high of $701.5 million from investors in 2020. This is according to the African Tech Startups Funding 2020 report released by Disrupt Africa.
According to the report, 2020 was a record year for investment into the African tech startup ecosystem, with more startups raising more money, from more investors than ever before.
Specifically, 397 startups raised $701.5 million in total funding in 2020, indicating a 27.7% and 42.7% increase compared to 311 startups that raised $491.6 million in the previous year.
Highlights of the report
The number of startups that received investments in 2020 grew by 217.6% compared to 125 tech startups in 2015, when the first edition of the report was published.
Kenya, Nigeria, South Africa, and Egypt remain emphatically Africa's "big four" from a funding perspective, accounting for 77% of funded startups and 89.2% of total investment.
Nigeria (85), Egypt (82) and South Africa (81) lead the way from the perspective of the number of ventures.
However, when it comes to total combined raised capital, it is Kenya that is Africa's leader, with startups from the East African country raising over US$190 million in funding in 2020.
The financial technology sector was the most attractive to investors in 2020, with more startups securing funding than any other sector and a combined total that dwarfed all others
Though these markets remain clear leaders, there are signs of growing activity elsewhere on the continent, with startups backed in 24 African countries, up from 19 in 2019, 20 in 2018, and 18 in 2017 respectively.
Meanwhile, a recent report by Nairametrics revealed that African startups raised over $1 billion in funding in 2020, with Nigerian startups raising 17% of the total amount. The report showed a list of notable startups that raised funds in the year, some of which include; Flutterwave, 54gene, Aella Credit, Helium Health, Kuda Bank amongst others.
Why this matters
Nigeria recorded significant growth in the number of startups securing funding in 2020, as the country saw a 77% increase compared to 2019. This is a welcomed development, as it indicates that the Nigerian tech space is on an upward trajectory.
More businesses will look to explore the tech industry considering the growing attention received by investors in recent times.
Lekoil appoints Michael Ajuku as Chairman
Lekoil has announced the appointment of Micheal Ajukwu as the company's Chairman.
Lekoil Limited has confirmed the appointment of Mr. Micheal Ajukwu as Chairman.
This is according to a document titled, Appointment of Chairman, posted on the company's website.
Following the resignation of Mark Simmonds, the board at a recent EGM appointed Mr. Ajukwu as Chairman with immediate effect.
What they are saying
Michael Ajukwu stated:
"I am honoured to assume the position of Chairman of LEKOIL and would like to thank my predecessor, Mark Simmonds, for his contributions to the Company.

"I look forward to working with my colleagues on the Board and the management of LEKOIL to deliver a high performing company anchored on strong governance structures that produces value for all shareholders."
What you should know about the company and the Chairman
Lekoil is listed on the London Stock Exchange (AIM: LEK). The company is an oil and gas exploration and production company with a focus on Nigeria and West Africa.
Metallon, a private investment company that owns four gold mines in Zimbabwe, became a shareholder of Lekoil last March and now has a 15.1 per cent stake, making it the top investor.
Michael Ajukwu is a graduate of the University of Lagos where he obtained a degree in Finance. He also studied for his MBA in Accounting & Finance at the New York University.
Mr Ajukwu has served on the Board of now-defunct Bank PHB Plc. In July 2018, he was appointed to the Board of Sterling Bank Plc as an Independent Director. He also sits on the Board of MTN Nigeria Communications Plc as an Independent Non-Executive Director.
African Union secures 270 million COVID-19 vaccine doses for member states
The African Union has secured a provisional 270 million COVID-19 vaccine doses for African union members.
The chairperson of the African Union, President Cyril Ramaphosa, has secured a provisional 270 million COVID-19 vaccine doses for Africa through its COVID-19 African Vaccine Acquisition Task Team (AVATT), the Africa Medical Supplies Platform (AMSP), on behalf of the Africa Centres for Disease Control and Prevention (Africa CDC).
The African Union has commenced the COVID-19 vaccines pre-order programme for all African Union Member States and it is expected that Afreximbank will facilitate payments by providing advance procurement commitment guarantees of up to US$2 billion to the manufacturers on behalf of the member states.
What they are saying
According to African Union Special Envoy, Strive Masiyiwa:
"These are historical times. For the first time in history, Africa has secured access to millions of vaccine doses in the middle of a pandemic as most of Western countries.
"There is still a huge shortage of vaccine doses and that is why this continental collaboration has designed a fair allocation coupled with timely and equitable access of COVID-19 vaccines across the continent."
According to Prof. Benedict Oramah, President and Chairman of the Board of Directors of the African Export-Import Bank (Afreximbank):
"Afreximbank is proud to expand its support to African economies in their bid to contain the pandemic.
" Our vaccine financing facility builds on the success of our Pandemic Trade Impact Mitigation Facility (PATIMFA) to open access to COVID 19 vaccines to African states based on a whole-of-Africa approach favoured by the African Union.
"By providing advance procurement commitment guarantees of up to US$2 billion to candidate vaccine manufacturers, Afreximbank will ensure that African States are able to rapidly access COVID-19 vaccines, at competitive prices and in a timely manner thereby contributing to saving lives and livelihoods."
According to Dr John Nkengasong, Director of Africa Centres for Disease Control and Prevention (Africa CDC):
"The biggest challenges to COVID-19 vaccine access in Africa have been financing of the vaccines and the logistics of vaccinating at scale, but we are glad that this gap is being filled by the Afreximbank financing facility.
"The critical decision now is how to get started so that once we start there will be no disruptions and this is where AMSP will play a very big role"
According to Fatoumata Bâ, Founder & Executive Chair of Janngo and Managing Partner of Janngo Capital:
"From today onwards African Union Member States will be able to start placing online pre-orders for their vaccines allocation through the Africa Medical Supplies Platform.
"We are proud to participate in giving direct access to cutting edge COVID-19 vaccines through Africa; This is essential to protect our people and reopen our economies"
What you should know
AVATT has secured a provisional 270 million COVID-19 vaccines doses from Pfizer, Johnson & Johnson and AstraZeneca,
AMSP – the single-source platform enabling faster, more transparent and cost-effective access to COVID-19 supplies – has opened today pre-orders, offering equitable access of COVID-19 vaccines doses for 55 African Union member states.
The Africa Medical Supplies Platform (AMSP) is supporting the vaccination operations by launching a new category on vaccine accessories that will help the member states to procure products such as ultra-low temperature freezers, personal protection equipment, cotton wool rolls, syringes and needles.
The Africa Medical Supplies Platform (AMSP) is a non-profit initiative launched by the African Union as an immediate, integrated and practical response to the Covid-19 pandemic.
African Vaccine Acquisition Task Team (AVATT) was established by the African Union chairperson, President Cyril Ramaphosa as a component in support of the Africa Vaccine Strategy and was endorsed by the AU Bureau of Heads of State and Government on 20th of August, 2020.