COVID-19 cases rise by 20, hit 131
Coronavirus cases recorded in Nigeria have risen by 20, as they hit 131. The Nigeria Centre for Disease Control disclosed this on Monday evening.
Coronavirus (Covid-19) cases recorded in Nigeria have risen by 20, as they hit 131. The Nigeria Centre for Disease Control disclosed this on Monday evening.
Out of the 20 new cases of Covid-19, 13 were recorded in Lagos State, four in Federal Capital Territory (Abuja), two in Kaduna and one in Oyo.
The NCDC tweeted, "Twenty new cases of #COVID19 have been reported in Nigeria; 13 in Lagos, four in FCT, two in Kaduna and one in Oyo State.
"As of 09:00 pm on March 30, there are 131 confirmed cases of #COVID19 reported in Nigeria with two deaths."
As at 09:00 pm 30th March, there are

131 confirmed cases
2 deaths

For a breakdown of cases by states in real time, please see https://t.co/zQrpNeOfet

Currently;
Lagos- 81
FCT- 25
Ogun- 3
Enugu- 2
Ekiti- 1
Oyo- 8
Edo- 2
Bauchi- 2
Osun-2
Rivers-1
Benue- 1
Kaduna- 3

— NCDC (@NCDCgov) March 30, 2020
Meanwhile, there were reports that Governor Seyi Makinde of Oyo state was confirmed positive to COVID-19, which he disclosed via his Twitter handle.
READ ALSO: UPDATE: President Buhari shuts Lagos, Abuja, Ogun for 2 weeks
I just received my COVID-19 confirmation test result. It is POSITIVE. I am asymptomatic and will continue to self-isolate. pic.twitter.com/SX6UAYBb0S

— Seyi Makinde (@seyiamakinde) March 30, 2020
Details later…
Julius Berger reduces dividend payout to prepare for COVID-19 hit
To prepare for the storm of the COVID-19 induced economic challenge, Julius Berger slashed its dividend to be paid, amongst other cost-cutting measures.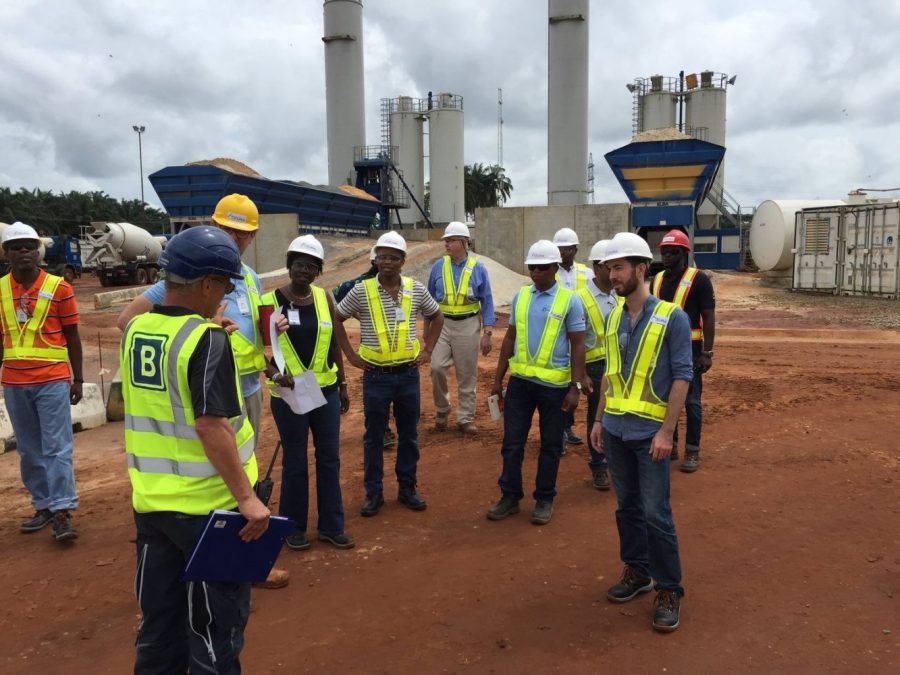 The global pandemic being faced by the world as we know is set to have major operational implications on businesses across the world and possibly dovetail into a recession.
With predictions of an incoming recession, many businesses and individuals alike have put things in place to prepare for the trying times ahead.
With the construction industry predicted to experience a major hit, given the halted state of activities, Julius Berger has taken cost-cutting measures to ensure its sustainability.
Following a very good 2019 financial year, Julius Berger had announced a dividend pay-out of ₦2.75K per 50K share for the financial year ended December 31, 2019 and a bonus of 1 (one) new share for every existing 5 (five) shares held.
However, in an attempt to brace itself for the impending challenges, the board of the company withdrew its previously announced final cash dividend payment of ₦2.75K per 50K share, and instead recommended a final cash dividend pay-out of ₦2.00K per 50k share.
In a corporate action announcement, it revealed that the Board had "carefully considered the emerging social, operational, financial and economic impact of the COVID 19 pandemic, the outlook for Nigeria for the financial year 2020, and the impact on the business and cash flows of the Group."
It is the company's way of protecting its liquidity and ensuring long-term sustainability, while balancing the need for returns to shareholders.
The savings it obtains from the reduced cash dividend of ₦2.00K, as well as its diverse measures to reduce operational and capex costs is to be retained within the business to protect its growth.
Businesses are, at this time, taking necessary actions to ensure business continuity and this is what the company has done. The Group's financial position is still strong, however, as its Q1 results revealed.
Consequently, the board remains confident about its future, post-Covid-19.
New normal for the informal sector
Africa is the world's last frontier in the fight against extreme poverty where one in three Africans−422 million people−live below the global poverty line.
The outbreak of the novel Coronavirus disease (COVID-19) in China has extremely changed the world, as it has turned into a major pandemic and affected millions of people around the world regardless of geographical location, age, race, gender, etc.
While this crisis is first and foremost a public health issue, which has claimed the lives of thousands of people worldwide and still counting, the economic fallouts will no doubt be overwhelming and will likely lead to major economic meltdowns; both in the formal and informal sectors.
READ ALSO: FIRS moves to stop tax evasion with newly launched intelligence system 
According to Brookings Institute, Africa is the world's last frontier in the fight against extreme poverty where one in three Africans−422 million people−live below the global poverty line. This fact brings to fore, the alarming consequences of COVID-19 in the economic sectors which will increase the income gap backward rather than reduce the number of people living below the global poverty line.
The informal sector arguably constitutes the largest employer of labor in Africa. The International Labour Organisation estimates that more than 66% of total employment in Sub-Saharan African is in the informal sector. With a pervasive informal sector, city governments have been struggling with how best to respond to the COVID-19 pandemic. Furthermore, informal enterprises are typically characterized by low wages and non-exportable goods and services. This sector provides crucial livelihoods to the most vulnerable of the urban poor.
(READ MORE: Recalibrating Job creation within COVID-19 realities )
The spread of COVID 19 poses a big threat to small scale businesses which serve as a major source of livelihood for many Africans. It is important that, just as Africa is working towards combating the spread of the virus, the government should help to support this vital, yet often excluded segment of the economy.
The informal sector is very much essential for the welfare of the people living in the local communities and for the expansion of the economy at large. As Africa's informal sector provides about 80% of employment and contributes over 50% GDP, it is reason enough to save this crucial sector from jeopardy.
Taking Nigeria to be the case study, the wave of the pandemic is showing no sign of reduction unless a permanent solution is found.
However, looking on the bright side, there is a possibility that a vaccine could be found sooner or later to counter this unpleasant enemy. But until then, how will we as a country adjust to the "new normal", that is life after COVID-19, as the experts who used this terminology explained that life, as it was before, will not come back to normal for some time to come. Let's take a few instances.
One major normal, which is of general importance with a massive impact on our livelihood, is the loss of jobs. Yes, our means of making ends meet have been threatened. Many people will be rendered jobless as all economic activities the world over, have slowed down.
Those who will be hit the hardest are, as already mentioned, small-scale businesses that may find it challenging to adapt to the new normal of doing business via virtual means, etc. The small-scale businesses are also employers of labor, so going down means their employees will suffer the same loss with them. Amongst the unemployed, the hardest hit is the daily wage workers whose livelihoods are based on their daily incomes.
(READ MORE: 7 common money mistakes I made and why you should avoid them)
Therefore, a lot of people will suffer unemployment in this time, and paying bills such as house rent bills, food bills, school bills will become near impossible.
Another new normal is that, classes and lessons will have to be done online, and this could be the pattern for some time to come. This will pose major challenges for parents who do not have the resources to acquire gadgets or even buy the data required for their wards/children to participate in online classes. This new normal is also applicable to post-secondary students, who have a higher need for gadgets and data to participate in online classes.
By this time in the old normal, schools would have begun a new term. Being the third term in which promotional exams are done, both parents and pupils will be up and doing to ensure preparations in order to secure promotions. Most especially those preparing to take examinations to secure admission into the universities.
The question posed here is, how can the government help in reducing the burden of both the parents and the students who are on lockdown right now and can't make ends meet talk less of spending the little resources being managed this period to acquire required gadgets or even data? As we are all aware the data rate in our country is high, unlike in most countries where data is cheap or even free. Can the government help in reducing the data rates in order to reduce the burden on parents and students?
(READ MORE: Rethinking Inclusive Education: COVID-19 realities, post implications on education)
With the wave of the pandemic being on the rise, so many countries have moved away from multilateralism and have retreated into fending for themselves with several measures to protect their own people and economies, regardless of the effects on the rest of the world which has led to certain restrictions.
This restriction could also be the new normal, as we are left with the questions of what if? What if the COVID 19 pandemic continues in a second wave, with borders still shut, food importation restricted, what if we can no longer travel out for medical attention and must rely on our hospitals here? Talk less of education, what if we can no longer travel out to study abroad and must rely on our educational system here?  We can no longer be dependent on the world for everything.
READ ALSO: COVID-19: The 'New Normal' for Nigerian aviation industry
For a country of over 200 million people, we cannot continue to keep ignoring the dangers that lie ahead if we do not begin to depend largely on what we produce locally, because the security and well-being of our nation is solely based on building a productive and well-diversified economy.
We have no clear vision of what the world will look like after the pandemic is over, therefore as a nation, we need to seize the opportunities of the "new normal" and make the best out of them. As much as all these new developments seem troubling, it is a clear opportunity to work things out for a better future ahead.
We must look inwards as a nation and guarantee food security, high quality and affordable healthcare for all social classes, and pioneering education for our people. We can transform Nigeria into a modern, sophisticated and self-sufficient economy in which we don't have to be dependent on other countries for everything and can thrive on our own, protecting the poor and vulnerable and being able to compete with other strategic sectors internationally.
(READ MORE: Gold prices surge by 17.4% in 2 months due to global economic crisis)
To achieve this goal, what needs to be done include:
Supporting both the smallholder and large-scale agriculture production.
Creating a better educational system that will enable creativity and reasoning in order to prepare our children for the world tomorrow.
Creating more factories, storages, and logistics companies which also serve as a way of creating job opportunities for the youths.
Developing initiatives programmed to help support or promote youths who want to acquire skills and take them up as professions.
Providing security for the poor and vulnerable, and developing the policies that bring financial services to them.
Developing a standard and trusted health care system to keep Nigerians healthy irrespective of social class.
Creating easy access to cheap and long-term credit for SMEs and large corporates.
Creating a reliable power supply that can engender industrial activities.
Developing venture capitalists for nurturing new ideas and propagate Nigerian businesses to compete globally.
This is the opportunity to create a better Nigeria and do the needful to become a better country.
COVID-19 may have thrown us all into a crisis of unprecedented proportions but we can still make the best out of it. However, mismanagement of the challenges could leave us to suffer untold hardships for some time to come.
---
Written by Abraham John Onojaa
abrahamjonoja@gmail.com
+2348164208130
Covid-19 Update in Nigeria
On the 25th of May 2020, 229 new confirmed cases and 7 deaths were recorded in Nigeria bringing the total confirmed cases recorded in the country to 8,068.
The spread of novel Corona Virus Disease (COVID-19) in Nigeria has continued to rise rapidly as the latest statistics provided by the Nigeria Centre for Disease Control revealed Nigeria now has 8,068 confirmed cases.
On the 25th of May 2020, 229 new confirmed cases and 7 deaths were recorded in Nigeria.
To date, 8068 cases have been confirmed, 2311 cases have been discharged and 233 deaths have been recorded in 34 states and the Federal Capital Territory having carried out 45,683 tests.
The 229 new cases were reported from 15 states- Lagos (90), Katsina (27), Imo (26), Kano (23), FCT (14), Plateau (12), Ogun (9), Delta (7), Borno (5), Rivers (5), Oyo (4), Gombe (3), Osun (2), Anambra (1), Bayelsa (1).
READ ALSO: COVID-19: Western diplomats warn of disease explosion, poor handling by government
In a move to combat the spread of the pandemic disease, President Muhammadu Buhari directed the cessation of all movements in Lagos and the FCT for an initial period of 14 days, which took effect from 11 pm on Monday, 30th March 2020.
The movement restriction, which was extended by another two-weeks period, has been partially put on hold with some businesses commencing operations from May 4.
The latest numbers bring Lagos state total confirmed cases to 3595, followed by Kano (919), Abuja at 519, Katsina (335), Borno (255), Oyo (244), Jigawa (241), Ogun (240), Bauchi (232), Edo (191), Kaduna (189),  Gombe (148),  Rivers (121), Sokoto (116), Plateau (95).
Kwara State has recorded 79 cases, Zamfara (76), Yobe (47), Delta and Nasarawa (46), Osun (44), Ebonyi and Imo (33), Kebbi (32), Niger (28), Adamawa (27), Akwa Ibom (24), Ondo (23), Ekiti (20), Taraba and Enugu (18), Bayelsa (12), Anambra (10), Abia (7), while Benue state has recorded 5 cases.
READ ALSO: Bill Gates says Trump's WHO funding suspension is dangerous
| Date | Confirmed case | New cases | Total deaths | New deaths | Total recovery | Active cases | Critical cases |
| --- | --- | --- | --- | --- | --- | --- | --- |
| May 25, 2020 | 8068 | 229 | 233 | 7 | 2311 | 5524 | 7 |
| May 24, 2020 | 7839 | 313 | 226 | 5 | 2263 | 5360 | 7 |
| May 23, 2020 | 7526 | 265 | 221 | 0 | 2174 | 5131 | 7 |
| May 22, 2020 | 7261 | 245 | 221 | 10 | 2007 | 5033 | 7 |
| May 21, 2020 | 7016 | 339 | 211 | 11 | 1907 | 4898 | 7 |
| May 20, 2020 | 6677 | 284 | 200 | 8 | 1840 | 4637 | 7 |
| May 19, 2020 | 6401 | 226 | 192 | 1 | 1734 | 4475 | 7 |
| May 18, 2020 | 6175 | 216 | 191 | 9 | 1644 | 4340 | 7 |
| May 17, 2020 | 5959 | 388 | 182 | 6 | 1594 | 4183 | 7 |
| May 16, 2020 | 5621 | 176 | 176 | 5 | 1472 | 3973 | 7 |
| May 15, 2020 | 5445 | 288 | 171 | 3 | 1320 | 3954 | 4 |
| May 14, 2020 | 5162 | 193 | 168 | 3 | 1180 | 3815 | 4 |
| May 13, 2020 | 4971 | 184 | 164 | 6 | 1070 | 3737 | 4 |
| May 12, 2020 | 4787 | 146 | 158 | 6 | 959 | 3670 | 4 |
| May 11, 2020 | 4641 | 242 | 152 | 10 | 902 | 3589 | 4 |
| May 10, 2020 | 4399 | 248 | 142 | 17 | 778 | 3479 | 4 |
| May 9, 2020 | 4151 | 239 | 127 | 11 | 745 | 3278 | 4 |
| May 8, 2020 | 3912 | 386 | 118 | 10 | 679 | 3115 | 4 |
| May 7, 2020 | 3526 | 381 | 108 | 4 | 601 | 2818 | 4 |
| May 6, 2020 | 3145 | 195 | 104 | 5 | 534 | 2507 | 1 |
| May 5, 2020 | 2950 | 148 | 99 | 5 | 481 | 2370 | 4 |
| May 4, 2020 | 2802 | 245 | 94 | 6 | 417 | 2291 | 2 |
| May 3, 2020 | 2558 | 170 | 88 | 2 | 400 | 2070 | 2 |
| May 2, 2020 | 2388 | 220 | 86 | 17 | 351 | 1952 | 2 |
| May 1, 2020 | 2170 | 238 | 69 | 10 | 351 | 1751 | 2 |
| April 30, 2020 | 1932 | 204 | 59 | 7 | 317 | 1556 | 2 |
| April 29, 2020 | 1728 | 196 | 52 | 7 | 307 | 1369 | 2 |
| April 28, 2020 | 1532 | 195 | 45 | 4 | 255 | 1232 | 2 |
| April 27, 2020 | 1337 | 64 | 41 | 0 | 255 | 994 | 2 |
| April 26, 2020 | 1273 | 91 | 41 | 5 | 239 | 994 | 2 |
| April 25, 2020 | 1182 | 87 | 36 | 3 | 222 | 925 | 2 |
| April 24, 2020 | 1095 | 114 | 33 | 1 | 208 | 855 | 2 |
| April 23, 2020 | 981 | 108 | 32 | 3 | 197 | 753 | 2 |
| April 22, 2020 | 873 | 91 | 29 | 3 | 197 | 648 | 2 |
| April 21, 2020 | 782 | 117 | 26 | 3 | 197 | 560 | 2 |
| April 20, 2020 | 665 | 38 | 23 | 1 | 188 | 466 | 2 |
| April 19, 2020 | 627 | 86 | 22 | 2 | 170 | 436 | 2 |
| April 18, 2020 | 541 | 48 | 20 | 2 | 166 | 356 | 2 |
| April 17, 2020 | 493 | 51 | 18 | 4 | 159 | 317 | 2 |
| April 16, 2020 | 442 | 35 | 13 | 1 | 152 | 277 | 2 |
| April 15, 2020 | 407 | 34 | 12 | 1 | 128 | 267 | 2 |
| April 14, 2020 | 373 | 30 | 11 | 1 | 99 | 263 | 2 |
| April 13, 2020 | 343 | 20 | 10 | 0 | 91 | 242 | 2 |
| April 12, 2020 | 323 | 5 | 10 | 0 | 85 | 228 | 2 |
| April 11, 2020 | 318 | 13 | 10 | 3 | 70 | 238 | 2 |
| April 10, 2020 | 305 | 17 | 7 | 0 | 58 | 240 | 2 |
| April 9, 2020 | 288 | 14 | 7 | 1 | 51 | 230 | 2 |
| April 8, 2020 | 274 | 22 | 6 | 0 | 44 | 226 | 2 |
| April 7, 2020 | 254 | 16 | 6 | 1 | 44 | 204 | 2 |
| April 6, 2020 | 238 | 6 | 5 | 0 | 35 | 198 | 2 |
| April 5, 2020 | 232 | 18 | 5 | 1 | 33 | 194 | 2 |
| April 4, 2020 | 214 | 5 | 4 | 0 | 25 | 185 | 0 |
| April 3, 2020 | 209 | 25 | 4 | 2 | 25 | 180 | 0 |
| April 2, 2020 | 184 | 10 | 2 | 0 | 20 | 162 | 0 |
| April 1, 2020 | 174 | 35 | 2 | 0 | 9 | 163 | 0 |
| March 31, 2020 | 139 | 8 | 2 | 0 | 9 | 128 | 0 |
| March 30, 2020 | 131 | 20 | 2 | 1 | 8 | 121 | 0 |
| March 29, 2020 | 111 | 22 | 1 | 0 | 3 | 107 | 0 |
| March 28, 2020 | 89 | 19 | 1 | 0 | 3 | 85 | 0 |
| March 27, 2020 | 70 | 5 | 1 | 0 | 3 | 66 | 0 |
| March 26, 2020 | 65 | 14 | 1 | 0 | 2 | 62 | 0 |
| March 25, 2020 | 51 | 7 | 1 | 0 | 2 | 48 | 0 |
| March 24, 2020 | 44 | 4 | 1 | 0 | 2 | 41 | 0 |
| March 23, 2020 | 40 | 10 | 1 | 1 | 2 | 37 | 0 |
| March 22, 2020 | 30 | 8 | 0 | 0 | 2 | 28 | 0 |
| March 21, 2020 | 22 | 10 | 0 | 0 | 1 | 21 | 0 |
| March 20, 2020 | 12 | 4 | 0 | 0 | 1 | 11 | 0 |
| March 19, 2020 | 8 | 0 | 0 | 0 | 1 | 7 | 0 |
| March 18, 2020 | 8 | 5 | 0 | 0 | 1 | 7 | 0 |
| March 17, 2020 | 3 | 1 | 0 | 0 | 0 | 3 | 0 |
| March 16, 2020 | 2 | 0 | 0 | 0 | 0 | 2 | 0 |
| March 15, 2020 | 2 | 0 | 0 | 0 | 0 | 2 | 0 |
| March 14, 2020 | 2 | 0 | 0 | 0 | 0 | 2 | 0 |
| March 13, 2020 | 2 | 0 | 0 | 0 | 0 | 2 | 0 |
| March 12, 2020 | 2 | 0 | 0 | 0 | 0 | 2 | 0 |
| March 11, 2020 | 2 | 0 | 0 | 0 | 0 | 2 | 0 |
| March 10, 2020 | 2 | 0 | 0 | 0 | 0 | 2 | 0 |
| March 9, 2020 | 2 | 1 | 0 | 0 | 0 | 2 | 0 |
| March 8, 2020 | 1 | 0 | 0 | 0 | 0 | 1 | 0 |
| March 7, 2020 | 1 | 0 | 0 | 0 | 0 | 1 | 0 |
| March 6, 2020 | 1 | 0 | 0 | 0 | 0 | 1 | 0 |
| March 5, 2020 | 1 | 0 | 0 | 0 | 0 | 1 | 0 |
| March 4, 2020 | 1 | 0 | 0 | 0 | 0 | 1 | 0 |
| March 3, 2020 | 1 | 0 | 0 | 0 | 0 | 1 | 0 |
| March 2, 2020 | 1 | 0 | 0 | 0 | 0 | 1 | 0 |
| March 1, 2020 | 1 | 0 | 0 | 0 | 0 | 1 | 0 |
| February 29, 2020 | 1 | 0 | 0 | 0 | 0 | 1 | 0 |
| February 28, 2020 | 1 | 1 | 0 | 0 | 0 | 1 | 0 |