7 million Nigerians, 13 states to experience food shortage- FAO
The Food and Agriculture Organization (FAO) has said that about seven million Nigerians will experience food shortage between June and August 2020.
About seven million Nigerians will experience food shortage between June and August, this year (2020), as 16 northern states and the Federal Capital Territory (FCT) have been identified to face food and nutrition crisis. This was disclosed by the Food and Agriculture Organisation (FAO).
FAO has reported that states like Borno, Adamawa, Yobe, Benue, Gombe, Taraba, Katsina, Jigawa, Kano, Bauchi, Plateau, Kaduna, Kebbi, Sokoto, Zamfara, and Niger would be affected.
The organisation stated that it expected about four million people across the affected states to face stiffer experiences by May.
While citing the need for adequate budgetary allocation for implementing FAO's  Cadre Harmonisè (CH) analysis and other supporting activities at national and state levels, the organisation urged policymakers to implement policies that would positively impact on the livelihood and income-generating activities of the populace.
[READ MORE: FG to reduce N1.5 trillion from 2020 budget due to coronavirus)
The recommendation read: "Introduce policies and programs that are crucial for improving the livelihood of the poor to improve self-reliance and reduce total reliance on food assistance as well as prevent further deterioration of the food and nutrition security situation during the clean season (June-August 2020).
"Adoption of the CH analysis result for planning and formulation of appropriate policies to address food and nutrition challenges among insecure populations and zones in concerned CH states."
What you should know: Food insecurity is on the rise in Nigeria, particularly in recent times. This, however, presents both a challenge and an opportunity for smallholder farmers, and those seeking to invest in them, with the UN's FAO predicting that the agricultural market in Sub-Saharan Africa will grow from $200 billion in 2015 to $1 trillion by 2030.
Nigeria's population of around 200 million translates to high demand for farm produce, and entrepreneurs, corporations, and the President Muhammadu Buhari-led administration is working together to achieve the Sustainable Development Goal to  "end hunger, achieve food security and improved nutrition and promote sustainable agriculture".
Buhari discloses what it will take to reverse US visa ban
President Buhari has fully addressed 2 out of the 6 areas of concern raised by the United States.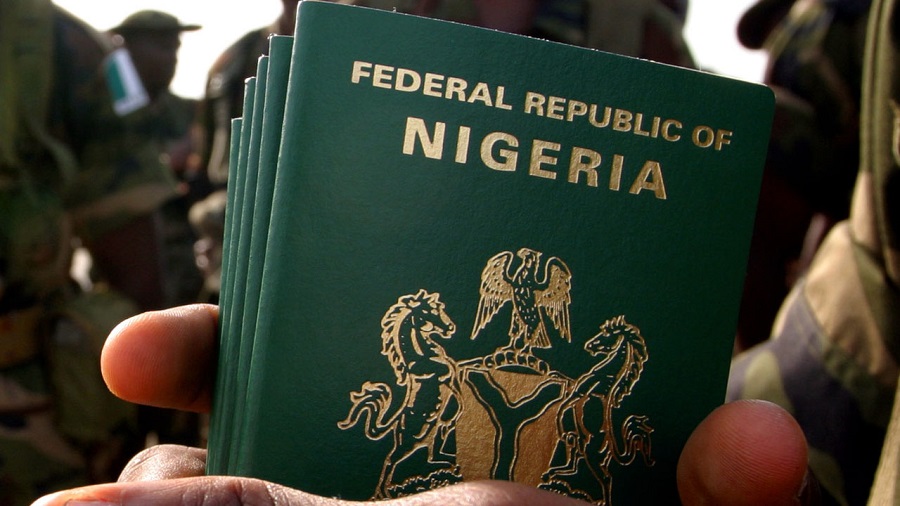 President Muhammadu Buhari has disclosed that it will take enormous resources to reverse the ban on immigrant visas for Nigerians by the United States Government. He also noted that the country is making some progress in this regard.
The president disclosed this on Thursday, August 14, 2020, when he received the report of the committee on citizen data management and harmonization in Abuja. He pointed out that 2 out of the 6 areas of concern raised by the United States had been fully addressed.
The committee was set up in February this year to address areas of concern that led to the temporary suspension of issuing immigrant visas to Nigerians.
It can be recalled that the Trump administration, in January announced the placing of new visa restrictions on 6 countries namely Eritrea, Nigeria, Sudan, Tanzania, Myanmar, and Kyrgyzstan, in an expansion of its controversial travel ban policy.
The ban on those 6 countries, which took effect in February, prevents their citizens from obtaining U.S. visas that can lead to permanent residency.
U.S. officials cited issues such as sub-par passport technology and failure to sufficiently exchange information on terrorism suspects and criminals as reasons for the ban.
The Minister for Interior, Ogbeni Rauf Aregbesola, who had asked the U.S. ambassador in Abuja to drop the ban, also chaired a committee to address U.S. concerns.
In his statement on Thursday, Buhari said that after suggestions from a report by the committee, they had fully resolved two out of six U.S. concerns, substantially satisfied two others, and had made some progress on the last two.
But he said they were still drafting a workable plan for the report's full suggestions, which require enormous resources.
"I am delighted that this progress, especially the uploading of Lost and Stolen Passport and Travel Documents, has been acknowledged by the United States Government," he said.
Buhari explained that Nigeria would harmonize citizen identification data held by different parts of government, create a national criminal management system modelled on INTERPOL, and start a national criminal DNA laboratory, although his statement did not specify what the country had already done.
It should be noted that Nigerians can still obtain visas for study, work, and travel in the United States.
Gold prices fall due to positive signs of America's economic recovery
Gold traders may prefer to let this week's dust settle and see where real yields pivot next week.
Gold prices fell on Friday morning at Asia's trading session over positive signs of a U.S. economic recovery. Gold futures declined by 0.56% to $1,959.30 as of 05.09 GMT
The prospect of an economic recovery helped the U.S dollar to go up in value, while putting pressure on the precious metal. However, the postponement of talks surrounding COVID-19 stimulus measures in the U.S Congress capped gold's losses.
In a note to Nairametrics, Stephen Innes, the Chief Global Market Strategist at AxiCorp, gave vital insights on the challenges that the yellow metal  presently faces. He said:
"It has been a tumultuous week for the gold price, which is back to $1950 levels, having clawed back a good chunk of this week's losses. The US dollar remains under pressure as investors are growing more skeptical of Congress's willingness to pass a stimulus package.
"Still, it could be a challenge for gold markets to regain last week's fame as more fixed income traders are willing to short bonds now, which complicates the bullish gold view.
"The question is whether the back up in yields is accommodation for this week 10-year and 25-year auction or a rethink on the curve."
Given that nominal yield correlations have diverged a bit from bullion on the recent move, gold traders may prefer to let this week's dust settle and see where real yields pivot to next week.
Nigerians borrow N3.34 trillion in one year – CBN
The document stated that the credit was stimulated by the policy on Loan-to-Deposit Ratio (LDR).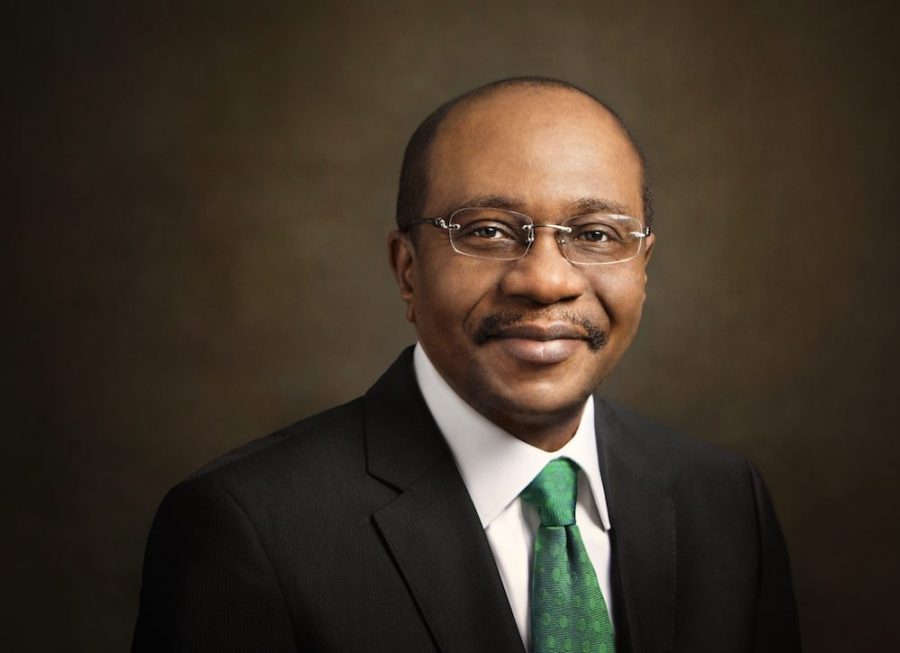 The total gross domestic credit in Nigeria increased from N15.56 trillion in May 2019 to N18.90 trillion as at June 2020. This was disclosed by the Central Bank of Nigeria via a communique issued on Thursday.
The document, which included the personal statements of members of the apex bank's Monetary Policy Committee (MPC), stated that the credit was stimulated by the policy on Loan-to-Deposit Ratio (LDR).
#CBN Monetary Policy Committee Communique No 131 with Personal Statements of Members…https://t.co/tCpKAsBdWd

— Central Bank of Nigeria (@cenbank) August 13, 2020
Drivers of the credit
Kingsley Obiora, Deputy Governor, CBN, explained that the credits were driven especially by demands from the manufacturing sector, consumer credit, general commerce, information and communication, and agriculture, among others. He said:
"Under the circumstances, the financial system has maintained a sound and stable position, following effective interventions by the CBN.
"Short-term interest rates continue to suggest some surfeit in the system with average Open Buy Back (OBB) and inter-bank call rates rising to 5.75 and 11.31 percent in June 2020, from 5.22 and 5.80% in May 2020, respectively.
"Non-performing loans (NPLs) decreased to 6.4% at the end of June 2020, compared to 9.4 percent in the corresponding period of 2019, reflecting recoveries, write-offs and disposals."
He, however, added that despite the improvements, the economy continued to face significant headwinds to a robust recovery, as the number of COVID-19 cases exceeded 36,000 cumulatively, and continued to rise.
"The headline inflation rate increased slightly to 12.56% in June from 12.40% in May, with food inflation at 15.18%.
"Furthermore, 87% of households owning non-farm businesses have highlighted difficulties in raising money for their enterprises," he added.
Obiora stated that it was clear that the economy faced an uncertain path, with long-lasting consequences for the livelihoods of many.
The decisive efforts of governments and central banks across the world have provided a strong foundation for the current recovery. However, it would be remiss to assume that the crisis is now over, especially as there remain many unknowns regarding the virus.