Bulls charge Nigerian bourse, investors gain N128.49 billion
The Nigerian bourse reversed previous day loss as the All Share Index rose by 1.09% on Wednesday to settle at 29,352.13.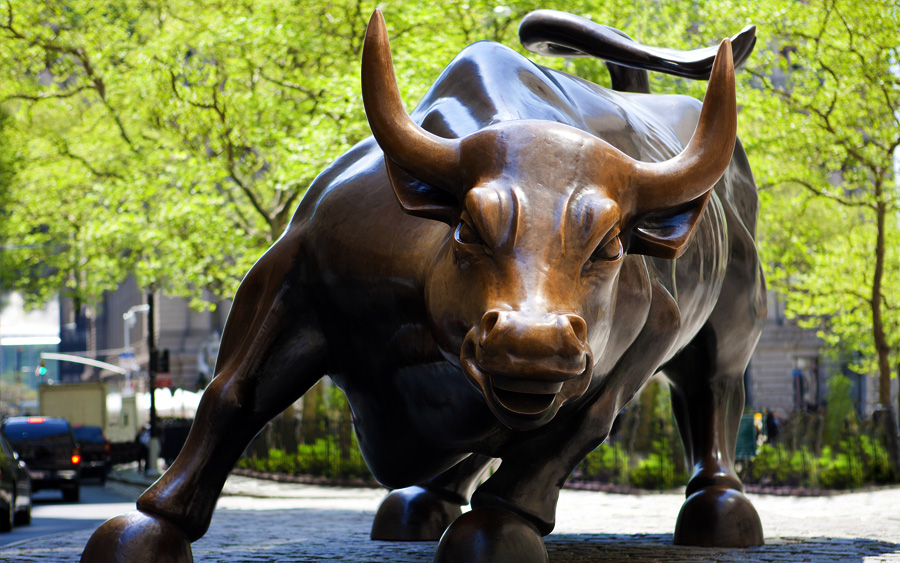 The Nigerian bourse reversed previous day loss as the All Share Index rose by 1.09% on Wednesday to settle at 29,352.13. Consequently, investors gained N128.49 billion as market capitalization ascended to N11.876 trillion, bringing YTD performance to -15.05%.
Activity level was mixed, as volume traded went down by -0.65%, while value traded increased by 31.26% to a total of 671.51 million shares valued at N10.578 billion, in 7,247 deals.
Guaranty Trust Bank was the most traded stock by volume at 177.75 million units, followed by Zenith Bank with 147 million units of trades. Market breadth index was positive as MTNN (10.00%) led 19 gainers, as against 14 losers topped by OKOMUOIL (-8.25%).
Nigerian All Share Index rose as banking stocks boosted the Banking Index by +2.07%, trailed by the Oil & Gas Index +0.84%, and MTNN'S 10.00% price appreciation. However, the Consumer and Industrial Index depreciated by -1.53% and 1.00% respectively, while the Insurance sector lost 0.83%.
[READ MORE: Bears grip Nigerian bourse, ASI Index down 0.71%)
UNITYBNK (+9.52%), GUARANTY (+6.63%), and FIDELITYBK (1.14%) boosted the Banking Index, while OANDO (+9.95%) and ETERNA (+9.90%) closed the Oil & Gas Index North. On the flip side, OKOMUOIL (-8.25%), UACN (-4.00%) and NESTLE (-3.86%) led the laggards in the Consumer Goods Index, as DANGCEMENT (-3.12% ) and AIICO (-4.82%) closed the NSE Industrial and Insurance indices south.
Top gainers 
MTNN up 10% close at N104.50, OANDO up 9.95% close at N2.21; PZ up 9.88 %  close N4.45, CADBURY up 9.65% close at N6.25, and GUARANTY up 6.63% close at  N20.90.
Top Losers 
OKOMUOIL down 8.2% to close N55.05 AFRIPRUD  Down 7.45% to close at N3.23 UACN down 4% to close at N7.20 NESTLE down 3.86% to N880.00 close at  DANGCEM down 3.12% to close at N133.40.
FAAC disburses N682.06 billion to 3 tiers of govt in September [Full-List]
FAAC disbursed the sum of N682.06bn to the three tiers of government in September 2020.
The Federation Account Allocation Committee (FAAC) disbursed the sum of N682.06bn to the three tiers of government in September 2020. This is contained in the latest monthly FAAC report released by the National Bureau of Statistics.
According to the report, the federal allocation of N682.06bn disbursed to the three tiers (FG, States and LGAs) indicates a 1% marginal increase when compared to N676.4 billion disbursed in August 2020.
READ: FAAC disburses N647.35 billion in February as allocation drops further
Explore the Advanced Financial Calculators on Nairametrics
The Breakdown
A cursory look at the report showed that in September, the Federal Government received a total of N272.90bn (40%), States received a total of N197.65bn (21.6%) and Local Governments received N147.42bn (21.6%). The sum of N30.88bn (4.5%) was shared among the oil producing states as 13% derivation fund.
In addition, revenue generating agencies such as Nigeria Customs Service (NCS), Federal Inland Revenue Service (FIRS) and Department of Petroleum Resources (DPR) received N6.66bn (1%), N13.48bn (2%) and N5.70bn (0.8%) respectively as cost of revenue collections.
READ: Report accuses World Bank of 'toying' with Nigeria over $1.5 billion loan
READ: MTN Nigeria posts N975.76 billion revenue for Q3 2020
Further breakdown of revenue allocation distribution to the Federal Government of Nigeria (FGN) revealed that the sum of N196.56bn was disbursed to the FGN consolidated revenue account; N4.78bn was disbursed as share of derivation and ecology; N2.39bn as stabilization fund; N8.03bn was for the development of natural resources; and N6.12bn to the Federal Capital Territory (FCT) Abuja.
READ: ASUU insists on rejection of IPPIS, says some Professors get N8,000 as salary
States federal allocation rose marginally
In September 2020, allocation to states rose by 3.4% to N197.65 billion compared to N198.8 billion recorded in the previous month.
The top five states with the largest share of monthly allocation in September are Delta (N13.8 Billion), Lagos (N11.44 billion), Rivers (N11.04 billion), Akwa Ibom (10.33 billion) and Bayelsa (N8.33billion). On the other hand, the top five states at the bottom of the ranking are Ekiti (N3.8 billion), Ogun (N3.7 billion), Plateau (N3.6 billion), Osun (N3.24 billion), and Cross River (N3.23 billion).
READ: FG warns Nigerians about on-going N3million COVID-19 grant scam
READ: Despite shutdown, Caverton rakes in N8billion in Helicopter and Aircraft revenues
Key Takeaway
The federal allocation disbursed to the three tiers in September showed consistent improvement, when compared the previous months. However, this is still a short fall when compared to N740.87bn disbursed to the three tiers in the corresponding period of 2019.
READ: Power: Nigeria records transmission peak of 5,459.50MW – TCN
The marginal growth recorded in the disbursed federal allocation may be due to the rise in revenue generation, on the back of earlier improvement in both domestic and cross border economic activities.
For states in Nigeria that largely depend on federal allocation to meet recurrent obligations, this may represent some sort of boost. However, the outbreak of the Covid-19 pandemic (second wave) currently emerging in some developed economies may threaten oil price (the country's main revenue source), as industrial activities may collapse globally for the second time in the year.
Abuja, Ikeja Discos top list in collection efficiency in Q1 2020- NERC
Abuja and Ikeja had highest in collection efficiency, out of the 11 electricity distribution companies in Nigeria.
A report released by the Nigerian Electricity Regulatory Commission (NERC) revealed that Abuja and Ikeja DisCos scored the highest in collection efficiency, out of the 11 electricity distribution companies in Nigeria, for the first quarter of 2020.
In appraising the individual performances of the DisCos, Abuja DisCo had the highest collection efficiency of 80.89%, followed by Ikeja DisCo with 72.39%. Port Harcourt DisCo has the lowest collection efficiency of 43.36%.
However, on a quarter-on-quarter basis, only Abuja and Kaduna DisCos recorded improvements in collection efficiency. In particular, Kaduna DisCo recorded the highest increase of 3.65 percentage points, moving from 40.44% in 2019/Q4 to 44.09% in the first quarter of 2020.
The total revenue collected by eleven electricity distribution companies (DisCos) from customers in the first quarter of 2020, Q1 2020, stood at ₦114.29 billion out of a total bill of ₦186.82 billion.
The DisCos' collection efficiency, which is arrived at through total revenue collected as a ratio of the total billing by DisCos, declined in 2020/Q1.
The overall collection efficiency for all DisCos decreased to 61.18% in the first quarter of 2020, representing 8.26 percentage points decrease from the 69.44% collection efficiency recorded in 2019/Q4.
The collection efficiency implies that for every ₦10.00 worth of energy billed to customers by DisCos in the first quarter of 2020, approximately ₦3.88 remained unrecovered from customers as at when due.
Low collection efficiency combined with billing inefficiencies have had adverse impact on the financial liquidity of the industry, which in turn, has led to low investment in the Nigerian Electricity Supply Industry (NESI).
What you should know
Low collection efficiency has been largely attributed to the customers' displeasure with estimated billings which have often resulted in an unwillingness to pay the bills.
The Commission, during the quarter, issued an order on capping of monthly estimated bill, limiting the total volume of energy an unmetered customer can be billed to the average monthly energy use of a typical pre-paid meter customer in the same business unit.
Abuja Electricity Distribution Company (AEDC) is one of the 11 power distribution companies that was privatized and handed over to new investors on 1 November 2013. KANN Utility Limited (KANN) is the 60% equity holder in AEDC. The Federal Government of Nigeria holds 40% equity in AEDC. It has franchise for the distribution and sale of electricity in the Federal Capital Territory, Niger State, Kogi State and Nassarawa State.
Ikeja Electric Plc is based in Ikeja, the capital city of Lagos. The company emerged on November 1, 2013 following the handover of the defunct Power Holding Company of Nigeria (PHCN) to NEDC/KEPCO Consortium under the privatization scheme of the Federal Government of Nigeria.
WTO: Nigeria to persuade the US to join the consensus on Okonjo-Iweala – Trade Ministry
Nigeria is making moves to reach out to the US to agreed to appoint Okonjo-Iweala as Director-General of the WTO.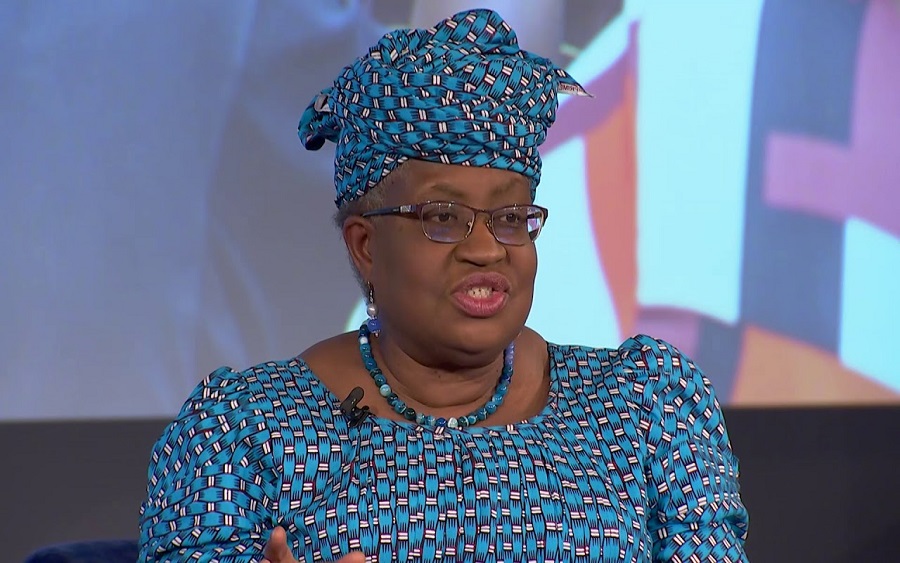 The Federal Ministry of Industry, Trade & Investment has said that Nigeria is currently reaching out to the United States and South Korea to back the WTO preferred candidate, Dr. Ngozi Okonjo-Iweala, for the role of DG of WTO.
This was disclosed in a statement by the Ministry and reported by Reuters on Saturday morning.
READ: Why Okonjo-Iweala should win the WTO DG role – Prof. Moghalu
Recall that Nairametrics reported this week that the Ministry of Foreign Affairs announced in a statement that Nigeria's candidate for Director-General of the World Trade Organization (WTO), Dr. Ngozi Okonjo-Iweala, had secured the support of the majority of the member-nations – but was yet to be declared and returned as the winner, as the United States opposed the consensus.
READ: Smartphone users spend $120 billion on mobile apps in 2019 
Nairametrics also reported this week that Dr. Ngozi Okonjo-Iweala was close to being appointed as the new Director-General of the World Trade Organisation (WTO). A group of ambassadors also known as "troika" had proposed Okonjo-Iweala to lead the WTO, giving her a clear path to becoming the first woman to head the WTO since it started 25 years ago.
The U.S President, Donald Trump, blocked the appointment of Ngozi Okonjo-Iweala as the WTO's next DG on Wednesday, declaring support for South Korea's Yoo Myung-hee instead.
READ: Nigeria's Vehicle, Aircraft & Vessel import jump 891% in Q3 2018
The Ministry said that the FG would try to persuade the United States to join the consensus, as most of the WTO's members had agreed to appoint Okonjo-Iweala as DG.
"Nigeria is currently reaching out to all members of the WTO including the United States and South Korea to overcome the impasse as well as persuade the United States to join the consensus," the trade ministry said.
READ: WTO DG: Okonjo-Iweala gets the backing of 79 countries so far