Dangote subsea pipeline to curb gas flaring, links Niger Delta to Lekki
Dangote Industries Limited has disclosed that significant gas supply would be unlocked by its subsea gas pipeline project.
Dangote Industries Limited has disclosed that significant gas supply would be unlocked by its subsea gas pipeline project, as Dangote's multibillion-dollar project nears completion.
The company stated that the pipeline, which is expected to reduce Nigeria's gas flaring, would connect the Niger Delta to Lekki Free Trade Zone, which is located in Lagos State, helping it feed its fertiliser plant. The plant is part of Dangote's refinery project scheduled to be completed by the first half of 2021. The project is now 75% completed while the petrochemical unit is also 60% completed.
Nairametrics had reported that construction works on Dangote Fertiliser Plant had been completed and that the facility was ready for commissioning. The fertiliser plant is the second largest in the world and it is expected to become a major boost for the Nigerian agriculture sector.
In a recent report, Dangote Industries Limited said the pipeline is about the size of 1,100-kilometre and would be capable of managing three billion standard cubic feet of gas per day. This will ensure there's enough gas for commercial usage, thereby, preventing the need to import gas when it begins operation.
[READ MORE: CBN says Dangote Refinery needs 70,000 workers)
It was also explained that the subsea pipeline is expected to create a corridor for evacuation of trapped gas from offshore platforms in Nigeria to make for the monetisation of the product.
What makes the project a big deal is its role in diversifying Nigeria's economy, limiting the country's dependence on import of oil and gas, as it will help Nigeria meet demand and increase government revenue and foreign exchange from exports; all of which will reflect on the country's Gross Domestic Product (GDP).
Meanwhile, Dangote Refinery is expected to be the biggest in the world. Some 650, 000 barrels of crude will be refined daily, even as its products will be supplied across Africa and Europe, after meeting local demands.
Biden reverses US immigration ban on Nigeria, others
US President, Joe Biden has signed an executive order to repeal the immigrant visa ban on Nigeria and others.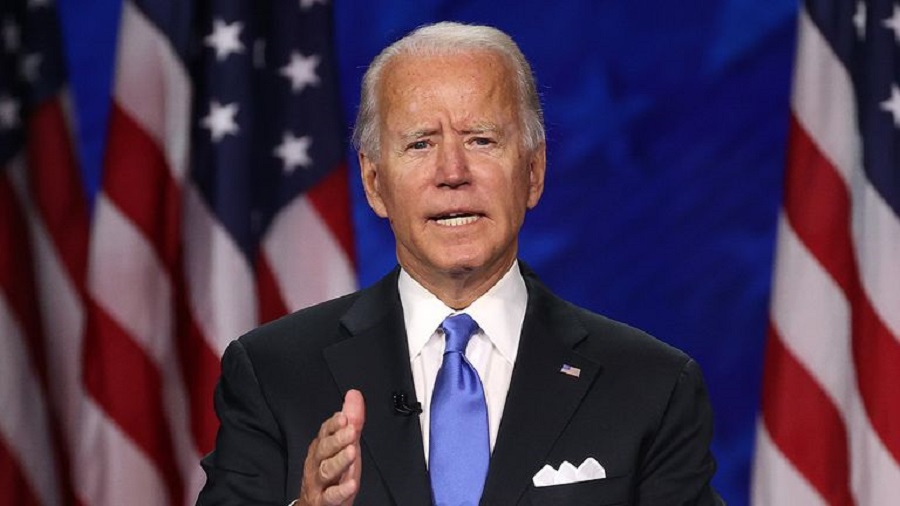 Newly-elected President, Joe Biden has signed his first executive orders as US President including reversing a Donald Trump-administration travel ban on 13 countries which were mainly Muslim and African nations.
Biden's executive orders, amongst other acts, also returns the US back to the Paris Climate agreement and stopping the construction of the border wall with Mexico.
This was disclosed in a report by Reuters after Biden signed 15 executive actions immediately after his inauguration.
"In the coming days and weeks, we will be announcing additional executive actions that confront these challenges and deliver on the president-elect's promises to the American people," Jen Psaki, Biden's press secretary said.
Other actions by Biden include reversing the Presidential permit for the controversial Keystone XL oil pipeline.
What you should know
Donald's Trump administration introduced a ban on citizens from countries which was upheld at the US Supreme Court, barring citizens of seven countries — Iran, Libya, Somalia, Syria, Yemen, Venezuela, and North Korea — from obtaining any kind of visas, and largely preventing them from entering the US.
Nairametrics reported that the US subsequently added six more countries to its travel ban list. They were Nigeria, Eritrea, Sudan, Tanzania, Kyrgyzstan and Myanmar. The extra ban meant citizens were allowed to visit but were banned from settling permanently in the United States.
US government gave conditions to get it to review Nigeria's status on the ban list, including getting Nigeria to improve on its data intelligence such that it would be easy to investigate any immigrant wishing to visit the United States and meet information-sharing systems.
In August 2020, President Muhammadu Buhari disclosed that it will take enormous resources to reverse the ban on immigrant visas for Nigerians by the United States Government. He also noted that the country was making some progress in that regard.
Biden's reversal of Trump's policies is part of an aggressive push to roll back some of his predecessor's strict and controversial immigration policies which have been condemned by world leaders and civil groups in the past.
African tech startups raise over $700 million in 2020 despite pandemic
African tech startups raised more funding from more investors than ever before in 2020 despite the Covid-19 pandemic.
Despite the Covid-19 outbreak, African tech startups raised a record high of $701.5 million from investors in 2020. This is according to the African Tech Startups Funding 2020 report released by Disrupt Africa.
According to the report, 2020 was a record year for investment into the African tech startup ecosystem, with more startups raising more money, from more investors than ever before.
Specifically, 397 startups raised $701.5 million in total funding in 2020, indicating a 27.7% and 42.7% increase compared to 311 startups that raised $491.6 million in the previous year.
Highlights of the report
The number of startups that received investments in 2020 grew by 217.6% compared to 125 tech startups in 2015, when the first edition of the report was published.
Kenya, Nigeria, South Africa, and Egypt remain emphatically Africa's "big four" from a funding perspective, accounting for 77% of funded startups and 89.2% of total investment.
Nigeria (85), Egypt (82) and South Africa (81) lead the way from the perspective of the number of ventures.
However, when it comes to total combined raised capital, it is Kenya that is Africa's leader, with startups from the East African country raising over US$190 million in funding in 2020.
The financial technology sector was the most attractive to investors in 2020, with more startups securing funding than any other sector and a combined total that dwarfed all others
Though these markets remain clear leaders, there are signs of growing activity elsewhere on the continent, with startups backed in 24 African countries, up from 19 in 2019, 20 in 2018, and 18 in 2017 respectively.
Meanwhile, a recent report by Nairametrics revealed that African startups raised over $1 billion in funding in 2020, with Nigerian startups raising 17% of the total amount. The report showed a list of notable startups that raised funds in the year, some of which include; Flutterwave, 54gene, Aella Credit, Helium Health, Kuda Bank amongst others.
Why this matters
Nigeria recorded significant growth in the number of startups securing funding in 2020, as the country saw a 77% increase compared to 2019. This is a welcomed development, as it indicates that the Nigerian tech space is on an upward trajectory.
More businesses will look to explore the tech industry considering the growing attention received by investors in recent times.
Lekoil appoints Michael Ajuku as Chairman
Lekoil has announced the appointment of Micheal Ajukwu as the company's Chairman.
Lekoil Limited has confirmed the appointment of Mr. Micheal Ajukwu as Chairman.
This is according to a document titled, Appointment of Chairman, posted on the company's website.
Following the resignation of Mark Simmonds, the board at a recent EGM appointed Mr. Ajukwu as Chairman with immediate effect.
What they are saying
Michael Ajukwu stated:
"I am honoured to assume the position of Chairman of LEKOIL and would like to thank my predecessor, Mark Simmonds, for his contributions to the Company.

"I look forward to working with my colleagues on the Board and the management of LEKOIL to deliver a high performing company anchored on strong governance structures that produces value for all shareholders."
What you should know about the company and the Chairman
Lekoil is listed on the London Stock Exchange (AIM: LEK). The company is an oil and gas exploration and production company with a focus on Nigeria and West Africa.
Metallon, a private investment company that owns four gold mines in Zimbabwe, became a shareholder of Lekoil last March and now has a 15.1 per cent stake, making it the top investor.
Michael Ajukwu is a graduate of the University of Lagos where he obtained a degree in Finance. He also studied for his MBA in Accounting & Finance at the New York University.
Mr Ajukwu has served on the Board of now-defunct Bank PHB Plc. In July 2018, he was appointed to the Board of Sterling Bank Plc as an Independent Director. He also sits on the Board of MTN Nigeria Communications Plc as an Independent Non-Executive Director.