Access Bank will no longer accept cheques with logo of defunct Diamond Bank
Access Bank Plc has informed its customers that cheques bearing the logo of former Diamond Bank Plc will no longer be accepted by the bank.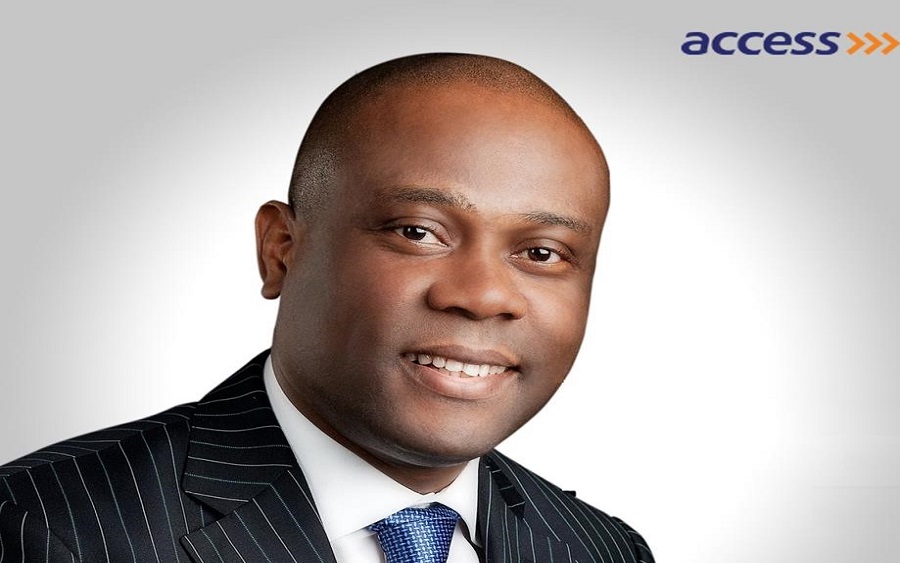 Over the weekend, Access Bank Plc informed its customers that going forward, cheques bearing the logo of former Diamond Bank Plc will no longer be accepted/honoured at the bank.
Why is this happening? According to emails that were sent out to Access Bank's customers, the decision was taken as part of ongoing efforts to better process customers' transactions more effectively. The bank explained:
"In order to process your transactions more effectively, we wish to inform you that effective 1st of March 2020, we will discontinue honouring all cheques bearing the logo of the former Diamond Bank.
"This means that from 1st of March, the bank will no longer honour all cheques bearing the logo of former Diamond. This is to enable us to process your transactions faster and more effectively to ultimately serve you better."
[READ MORE: Access bank to unveil new Face Payment solution)
In view of the foregoing, therefore, customers who are still in possession of the old Diamond Bank cheque books have been advised to visit any Access Bank branch in order to get a new one.
Here's some backstory: Recall that in 2019, Access Bank finalised the acquisition of Diamond Bank Plc. As part of the acquisition, Diamond Bank customers automatically became Access Bank customer. Ever since, many of them have been using their old banking products, including the now discarded Diamond Bank cheque books.
In October last year, Access Bank announced that it had successfully completed the second phase of its integration. The integration ensured that all of Access Bank's core banking platforms (including the ones that were inherited from Diamond Bank), were brought together onto a new, highly scalable, and robust platform.
The bank had also assured that the integration would help simplify the process of initiating and receiving bank transfers. This is because customers will no longer need to select between 'Access' or 'Access (Diamond)' when transacting.
Transcorp Hotels launches Aura, an online marketplace for accommodation and experiences
Nigeria's largest hospitality brand launches a new platform for booking vacation homes, holiday lets, and experiences.
Africa's leading hospitality brand Transcorp Hotels Plc. has announced the launch of Aura, a new digital platform through which people can book accommodation, restaurants, and experiences.
The new brand, Transcorp's first in the alternative accommodation segment, is part of the company's asset-light model, leveraging technology to deliver true hospitality, exciting experiences, and drive shareholder value.
"It's a new dawn in the hospitality industry! I am thrilled to introduce you to Aura by Transcorp, the digital platform we are using to connect people to quality accommodation, great food, and awesome experiences," Managing Director and Chief Executive Officer of Transcorp Hotels Plc., Dupe Olusola said.
"For more than 30 years, Transcorp Hotels Plc has been at the forefront of creating a superior guest experience at our locations. Today, our commitment to innovation has offered us an opportunity to extend this beyond the hotel premises," Olusola added.
The launch of Aura by Transcorp is one of the most significant developments in the company's history as it seeks to transform the travel and tourism industry in Africa by focusing on three important components of travel, whether for leisure or business — where you stay, what you eat and how you spend your time. With its people-driven hospitality model, Aura is set to revolutionise travel and help remind Africans of our deep history of hospitality.
Speaking on the launch of Aura, Obong Idiong, Chief Executive Officer at Africa Prudential Plc, Aura's technology partners, expressed his excitement. "Finding the right accommodation when you travel can be incredibly complex. Options available for the right prices are often limited, and travellers sometimes end up with accommodation that taints the travel experience. Transcorp Hotels Plc has been able to fix that with Aura and we are proud to be associated with them."
"To ensure topnotch user experience, we built a solution to drive digital transformation through the adoption of shared living spaces for the Aura business. With an advanced search algorithm powered by artificial intelligence, Aura determines the relevance of locations taking into consideration, the customers' preferences and requirements to meet them at the point of their needs," Idiong added.
Priscilla Adeboye, a travel enthusiast and early adopter of Aura, said the global pandemic has pushed international travel down her list. "But I still want to be able to take some time off work or spend a weekend away from home with the family. I have found incredible homes on Aura that meet my need for space and privacy."
Working with thousands of partners across Nigeria and different cities in Africa, Transcorp Hotels Plc. is building the continent's largest platform for people-driven hospitality. While travellers enjoy the right selections at the best prices on Aura, hosts can also earn a lot of money by receiving guests in their unoccupied homes and sharing the local culture with them.
For travellers who would rather stay in hotels, Aura also has a great selection of some of the best hotels in every city.
With the launch of Aura, Transcorp Hotels Plc. has further cemented its leadership in the hospitality industry and reinforced its commitment to innovation and superior guest experience across different demographics.
Guests and hosts can sign up at aura.transcorphotels.com to start booking or hosting. The service is currently available in Nigeria only, but the company said plans are already in place to expand to major cities in Africa.
Transcorp Hotels Plc is one of Africa's leading hospitality companies, committed to redefining service standards across the continent while remaining truly and authentically African.
Aura by Transcorp
Aura is Africa's best platform for connecting travellers with great accommodation, good food, and memorable experiences. The platform is also an avenue for people with unoccupied homes, hotels, restaurants, or different skill sets that may interest others can earn an income by becoming hosts.
DISCLAIMER: Ex-Cavendish MD distances self from alleged statement on OML 110
Alhaji Ibrahim Mai Deribe, a former MD of Cavendish Petroleum Limited, has dissociated himself from an alleged statement on OML 110.
PUBLIC DISCLAIMER
My attention has been drawn to a statement with respect to OML110 and published online. This libelous statement purportedly originated from Cavendish Petroleum Limited and was allegedly authored by me whilst also falsely claiming that I, Alhaji Ibrahim Mai Deribe signed in the capacity of Managing Director.
I, Alhaji Ibrahim Mai Deribe, wish to state the following:
i. I have not authored any such statement in any capacity – personal or otherwise. I have also not caused another to write on my behalf neither have I had any just or probable cause to author such false, misleading and malicious statements with respect to the revoked OML110.
ii. I had also ceased to be the Managing Director of Cavendish Petroleum for a long time so to attribute a statement from me in that capacity or otherwise should be seen for what it is – a disdainful, calculated attempt by unscrupulous agents to mislead, malign and impugn on my integrity and that of others so mentioned for whatever sinister reasons.
iii. I completely dissociate myself from the false statement attributed to me and subsequent malicious report published on some faceless online sites without any proof to back it up whatsoever. The statement is highly libelous in its entirety.
iv. As far as I am aware, these malicious statements and report are not reflective of my opinion, thoughts or the true state of things based on the facts available.
v. Further, to the best of my knowledge, neither Cavendish Petroleum or anyone associated with the company has authorized or caused the publication of the said false statements.
I therefore wish to inform the public and other stakeholders that the purported statement is malicious against the persons mentioned, false, misleading and did not originate from me in any capacity. I fully dissociate myself from the purported, false and malicious report and urge the unsuspecting public and all stakeholders to disregard the statement in its entirety as I will not hesitate to pursue all legal means to prevent and protect my name and reputation from any further misuse and/or misrepresentation – in any capacity.
SIGNED:
_____________________________
Alhaji Ibrahim Mai Deribe
Former Managing Director, Cavendish Petroleum
Nairametrics | Company Earnings
Access our Live Feed portal for the latest company earnings as they drop.