Helpful ways to get your business to run without you
Have you ever considered making it your primary goal to set up your business so that it can thrive and grow without you?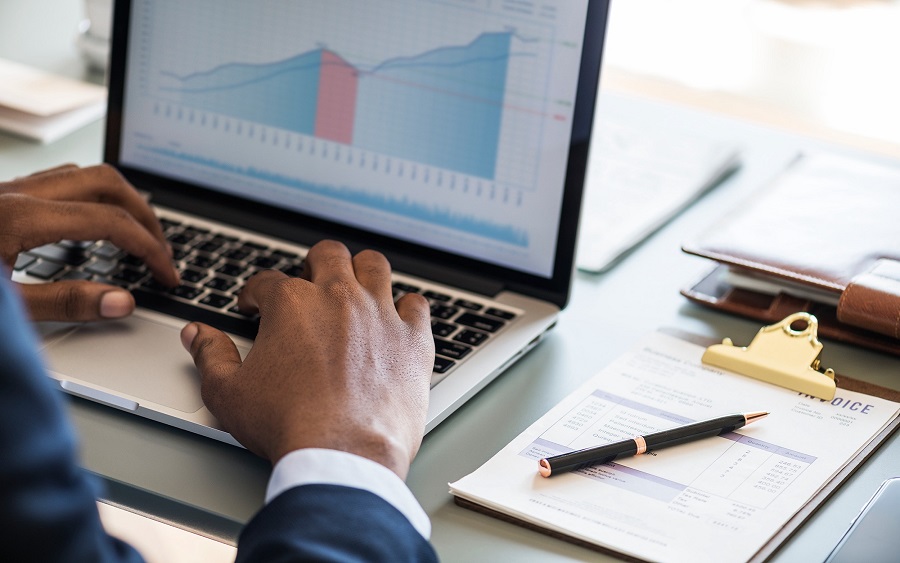 Some business owners focus on growing their profits while others are obsessed with sales goals. Have you ever considered making it your primary goal to set up your business so that it can thrive and grow without you?
A business that is not dependent on its owner is the ultimate asset to own. It allows you complete control over your time so that you can choose the projects you get involved in and the vacations you take. When it comes to getting out, a business independent of its owner is worth a lot more than an owner-dependent company.
So, ask yourself these three key questions
Are you the primary reason for your company's ongoing growth?
Have you built a management team that understands your company inside and out?
Are the processes that make your business tick documented, or do they reside solely between your ears?
If you feel your business suffers from a severe case of owner dependence, here are helpful ways you can reduce this reliance so that it can succeed without you.
Build your management team
First things first – build the key players in your team. Hiring the right people that are passionate about your industry and understanding how your business works is critical in demonstrating its future success to potential buyers. These will be the people that will build on the foundations you laid for your business, contributing ideas, hard work and taking responsibility for its long-term growth. Hopefully, by choosing the right people, your business will run smoothly whether you're there or not.
Delegate, delegate, delegate
It is not enough to simply hire the right people; you need to empower them to make decisions. Of course, it can be difficult to delegate responsibilities when you believe you know how to run your company better than anyone, but, a buyer needs reassurance that your business will operate well without your presence.
[READ MORE: Ways you can create urgency to increase conversions & sales for your business)
Create automatic customers
Are you the company's best salesperson? If so, you will need to fire yourself as your company's rainmaker in order to get it to run without you. One way to do this is to create a recurring revenue business model where customers buy from you automatically.
Write an instruction manual for your business
Make sure your company comes with instructions included. Write an employee manual or Standard Operating Procedures (SOPs). This is a set of rules employees can follow for repetitive tasks in your company. This will ensure employees have a rule book they can follow when you're not around, and, when an employee leaves, you can quickly swap them out with a replacement to take on duties of the job.
Train junior talent
If you have got a good procedure for what you offer, you don't have to hire the best talent. You only have to hire competent and passionate people. Yes, you have to manage these people, but think of yourself as a leader who sets a tone within the whole company. This tone, according to Thom Elicker, involves planning, predictability, control and culture.
Planning – You have a flexible structure and guidelines within which people work. This includes a budget and product development plan.
Predictability – This means you produce consistent and reliably good products and services and don't change the rules on the employees.
Control – Everybody understands the company goals, the product development process and the hiring procedures. It's your job to make sure these goals are clear and understood by all.
Culture – Each company is unique when it comes to culture. Some are strict, while others are more relaxed. You are responsible for the culture.
This tone colours the environment within which your junior talent works, so make sure it's a healthy and sustainable one.
Document required systems for repeatability without you
Each of us has our own way of executing tasks. Often, these get left undocumented and non-transferrable without our continuous involvement. A quick tip: It's easier to use screen-captures and notes to document existing processes, rather than writing detailed manuals. Take the time to note your procedures down to help familiarize interested parties, as well as bring potential new members of your management team up to speed quickly. We understand that most entrepreneurs loath "paperwork" like this.  However, if you take the time now to document your procedures, it will pay off handsomely when you negotiate with buyers later.
Adjust roles and shift resources for optimal performance
To get maximum business autonomy, you need to match the inherent strength traits of employees to key jobs, always adjusting for market change and people growth. Have the right people do the right things at the right time.
Free yourself from the need to always be at work
Your ideal business is one that delivers consistent results including growth goals, without your active involvement. The final step is to create a business "dashboard" that enables you, and everyone else there, to stay on top of the business from anywhere. The final big hurdle to overcome is you.
Many entrepreneurs can't get over their egos, or their fears, that the business can't operate without them. Some are just stuck. Rest assured that your best path to business success, as well as your personal satisfaction, is to work on making your business work without you, rather than working harder on the business.
[READ ALSO: Avoid stocks, experts list business ideas for 2020)
Build with the exit in mind
Finally, it's essential to take the mindset that you will one day exit your business. It may not be tomorrow, next year or in the next ten years, but it will happen, which is why it's vital to prepare for it now. This approach will ensure you follow the above steps – by building an effective team around you, as these human assets will enhance your company's valuation.
Overall, this attitude will help you avoid the red flags buyers pick up on and will end up enhancing the appeal of your business.
China more willing to restructure Africa's debt than private creditors
Agreements have been easier to reach with Chinese lenders than with private creditors.
A recent study by John Hopkins University reveals it may be easier for African Nations to raise debt and also get debt relief from China than private creditors.
The report of the study comes a day after China promised to cancel interests from loans to African nations and restructure debt to Africa. The study also revealed that China has restructured $15 billion of African debt and written off $3.4 billion in the past ten years.
After 1,000 Chinese loans, including restructured Mozambican and Republic of Congo debt, were analysed, the researchers concluded that "the agreements have been easier to reach with Chinese lenders than with private creditors".
The Paris Club recently agreed to pause debt payment valued at $11 billion for the poorest 73 nations freeing up capital to tackle the coronavirus pandemic. However, not all eligible nations signed up citing fears of default ratings if debt obligations are not met.
The study discovers difficulties in renegotiating terms on International Bonds for African countries due to the disparate ownership structure making private creditors unwilling to grant complete debt relief, citing warnings on rating downgrades.
China accounts for about 20% of Africa's external debt and lent over $150 billion to the continent between 2000-2018 the study reveals. Chinese President, Xi Jinping has urged global leaders to be more pragmatic with debt suspension for Africa.
The study says much of the terms of Chinese debt to Africa has not been transparent and the relief negotiations may follow the same path.
Orange, France's largest telco operator, may come to Nigeria in months
Orange would also be looking at bolstering partnerships with health companies or institutions.
France's largest telecom operator, Orange, is set to extend its tentacles to Nigeria and South Africa.
Chief Executive Officer, Orange, Stephane Richard, who disclosed the news, said that the firm would make the move in a few months.
He said, "It could make sense to be in economies such as Nigeria and South Africa. If one considers there are things to do, the time frame I am considering is rather a few months than a few years."
READ ALSO: French telco inks investment partnership with MainOne
The Middle East and Africa, where Orange has a presence in 18 countries, is the company's fastest-growing market.
What you need to know: There are chances that the company may eye payment transfers (mobile) in Nigeria.
That is because it makes the largest chunk of its revenue from payment transfers (Middle East), a key part of the group's diversification into financial services, and Nigeria, which is the most populous black nation, is always an attraction.
READ MORE: Multichoice to integrate Netflix, Amazon contents into decoder
Meanwhile, earlier in 2020, Orange had stated that it was bringing its operations in the Middle East and Africa into a single entity, paving the way for a potential listing of the operations that could raise cash to invest in overseas expansion.
"Orange would also be looking at bolstering partnerships with health companies or institutions," he added.
Download the Nairametrics News App
LIRS further extends deadline for filing annual tax returns by one month
"We constantly debated what other measures could be taken as an organization to support individuals and businesses at this time, hence, the additional one-month extension from June 1, to June 30, 2020." – Ayodele Subair
The Lagos State Internal Revenue Service (LIRS) has again extended the deadline for filing of Annual Tax Returns from May 31 2020 to June 30, 2020.
This is part of the state government's effort to provide relief to taxpayers in light of the economic impact of the Covid-19 pandemic. With this development, annual returns for individuals, both employees and self-employed persons, can be filed anytime before June 30, 2020.
In a press release signed by Monsurat Amasa, the head of LIRS' Corporate Communications Department, the agency urged taxpayers to take advantage of the magnanimity of the government and file their returns. The LIRS' Executive Chairman, Mr. Ayodele Subair, explained the extension thus:
"As the Lagos State Government keeps abreast of global best practices in containing the Covid-19 pandemic and eases the effects of an economic downturn on taxpayers and residents of the State, LIRS had initially extended the deadline for filing annual tax returns for two months, from the statutory March 31st of every fiscal year to May 31, 2020.  
"We constantly debated what other measures could be taken as an organization to support individuals and businesses at this time, hence, the additional one-month extension from June 1, to June 30, 2020."
(READ MORE: COVID-19: Lagos issues new guidelines, considers full reopening of economy)
He further explained that taxpayers can file the annual returns from the comfort of their homes and offices using the LIRS eTax platforms. They can also generate assessment and payment schedule, and other tax administration matters on the same platform. Updates on business operations and alternative payment platforms are to be found on the verified handles, and the LIRS website.