Helpful ways to get your business to run without you
Have you ever considered making it your primary goal to set up your business so that it can thrive and grow without you?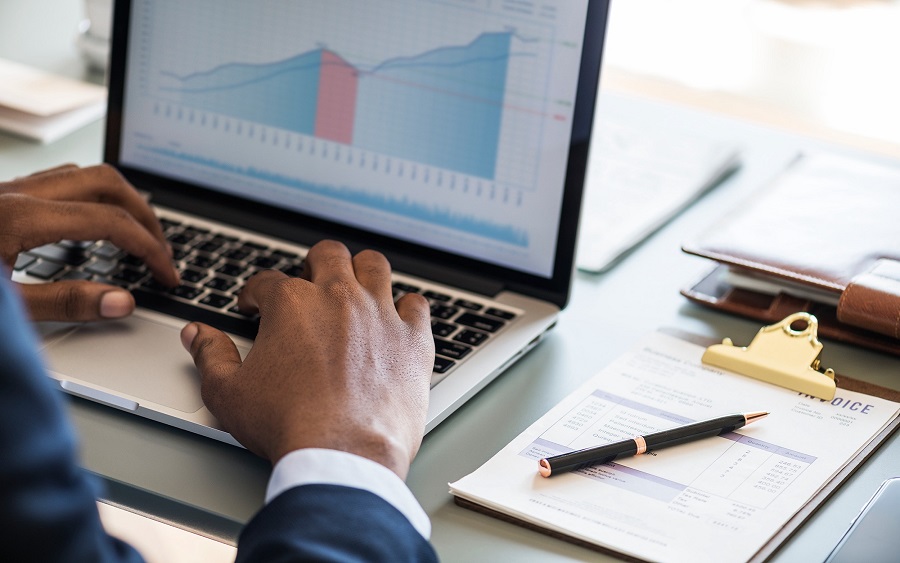 Some business owners focus on growing their profits while others are obsessed with sales goals. Have you ever considered making it your primary goal to set up your business so that it can thrive and grow without you?
A business that is not dependent on its owner is the ultimate asset to own. It allows you complete control over your time so that you can choose the projects you get involved in and the vacations you take. When it comes to getting out, a business independent of its owner is worth a lot more than an owner-dependent company.
So, ask yourself these three key questions
Are you the primary reason for your company's ongoing growth?
Have you built a management team that understands your company inside and out?
Are the processes that make your business tick documented, or do they reside solely between your ears?
If you feel your business suffers from a severe case of owner dependence, here are helpful ways you can reduce this reliance so that it can succeed without you.
Build your management team
First things first – build the key players in your team. Hiring the right people that are passionate about your industry and understanding how your business works is critical in demonstrating its future success to potential buyers. These will be the people that will build on the foundations you laid for your business, contributing ideas, hard work and taking responsibility for its long-term growth. Hopefully, by choosing the right people, your business will run smoothly whether you're there or not.
Delegate, delegate, delegate
It is not enough to simply hire the right people; you need to empower them to make decisions. Of course, it can be difficult to delegate responsibilities when you believe you know how to run your company better than anyone, but, a buyer needs reassurance that your business will operate well without your presence.
[READ MORE: Ways you can create urgency to increase conversions & sales for your business)
Create automatic customers
Are you the company's best salesperson? If so, you will need to fire yourself as your company's rainmaker in order to get it to run without you. One way to do this is to create a recurring revenue business model where customers buy from you automatically.
Write an instruction manual for your business
Make sure your company comes with instructions included. Write an employee manual or Standard Operating Procedures (SOPs). This is a set of rules employees can follow for repetitive tasks in your company. This will ensure employees have a rule book they can follow when you're not around, and, when an employee leaves, you can quickly swap them out with a replacement to take on duties of the job.
Train junior talent
If you have got a good procedure for what you offer, you don't have to hire the best talent. You only have to hire competent and passionate people. Yes, you have to manage these people, but think of yourself as a leader who sets a tone within the whole company. This tone, according to Thom Elicker, involves planning, predictability, control and culture.
Planning – You have a flexible structure and guidelines within which people work. This includes a budget and product development plan.
Predictability – This means you produce consistent and reliably good products and services and don't change the rules on the employees.
Control – Everybody understands the company goals, the product development process and the hiring procedures. It's your job to make sure these goals are clear and understood by all.
Culture – Each company is unique when it comes to culture. Some are strict, while others are more relaxed. You are responsible for the culture.
This tone colours the environment within which your junior talent works, so make sure it's a healthy and sustainable one.
Document required systems for repeatability without you
Each of us has our own way of executing tasks. Often, these get left undocumented and non-transferrable without our continuous involvement. A quick tip: It's easier to use screen-captures and notes to document existing processes, rather than writing detailed manuals. Take the time to note your procedures down to help familiarize interested parties, as well as bring potential new members of your management team up to speed quickly. We understand that most entrepreneurs loath "paperwork" like this.  However, if you take the time now to document your procedures, it will pay off handsomely when you negotiate with buyers later.
Adjust roles and shift resources for optimal performance
To get maximum business autonomy, you need to match the inherent strength traits of employees to key jobs, always adjusting for market change and people growth. Have the right people do the right things at the right time.
Free yourself from the need to always be at work
Your ideal business is one that delivers consistent results including growth goals, without your active involvement. The final step is to create a business "dashboard" that enables you, and everyone else there, to stay on top of the business from anywhere. The final big hurdle to overcome is you.
Many entrepreneurs can't get over their egos, or their fears, that the business can't operate without them. Some are just stuck. Rest assured that your best path to business success, as well as your personal satisfaction, is to work on making your business work without you, rather than working harder on the business.
[READ ALSO: Avoid stocks, experts list business ideas for 2020)
Build with the exit in mind
Finally, it's essential to take the mindset that you will one day exit your business. It may not be tomorrow, next year or in the next ten years, but it will happen, which is why it's vital to prepare for it now. This approach will ensure you follow the above steps – by building an effective team around you, as these human assets will enhance your company's valuation.
Overall, this attitude will help you avoid the red flags buyers pick up on and will end up enhancing the appeal of your business.
Where to invest $10,000 right now
Entrepreneurs, financial experts and investment analysts suggest what sectors or assets to invest in if you have $10,000.
The upsurge in COVID-19 cases around the world has kept global investors flocking the world's safe-haven currency at an exponential rate, the high demand for the greenback is coming on the high geopolitical uncertainty prevailing in today's financial market.
Also, it's important to note at the currency market, the U.S dollar remains king. According to the International Standards Organization, 90% of currency trading done globally involves the U.S. dollar, most crypto assets, virtually the most liquid commodities are priced in the U.S dollar not forgetting about 40% of the world's debt is dominated in the greenback.
READ: If you have N1m today, how would you invest it?
READ: Hackers, expose crypto wallets worth $150 million at Kucoin
So Nairametrics felt it paramount to ask a hedge fund manager,  entrepreneurs, and financial experts, about what sectors or assets they would invest in if they had, say, $10,000.
Their responses were revealing and diverse as they were varied—ranging from; buying global equities, local stocks, real estate holdings to investing in digital assets.
READ: Key 'side-hustles' Nigerian Bankers supplement their income with
READ: What BBNaija winner, Laycon can do with N30 million  
Gavin Smith, veteran trader, and managing partner at Panxora Crypto Hedge Funds.
I would scale into BTC $2,000 now, $2,000 when it comes off to $10,000, then add $2,000 at $9,000 and another $2,000 at the $8,000 level. If BTC then breaks above $13,000 I would buy any of the above orders that had not been filled of the remaining $2,000. I would put $500 into each of these four DeFi protocols: LINK, COMP, KNC, and OMG."
READ: Real Estate Developers express fear over selection process of CBN's N200 billion Housing Fund
DeFi is an exceptionally volatile market and these would need active management, but they represent an opportunity with exceptional upside potential. This is a market our analysts are building a profile in, to advance our DeFi hedge fund later in the year.
READ: Real Estate: A universal convertible survival tool
Debo Adejana – Founder, MD/CEO – Realty Point Limited.
I follow the investment wisdom that says, 'invest in what you know and understand'. I know and understand real estate probably more than any other investment asset class.
So, the decision as per what I will invest in with $10,000 which should be upwards of N4m is simply; Real Estate. I will either do rental income property as part of a properly organized shared-ownership structure or speculate on land depending on how much time I have with the money. The reasons are very basic, real estate investments have been known to survive and surpass any and every challenge."
READ: If you had $100,000 in cash, where would you invest it in US markets?
Darlington-Morsi Onyemaka, Co-founder Quba Exchange Forbes Accelerator Cohort '20.
One of the main pointers to a good investment portfolio is diversified across multiple asset classes which should be according to the investor's risk appetite. Looking at my long-term investment strategy, real estate fits in perfectly for Ten-thousand dollar investment. My portfolio is already jam-packed with high-risk assets and Real Estate will do a great job at hedging the risk factors without minimizing profitability in any significant way."
READ: Foreign investment inflow into banking sector falls by 95% in Q2 2020
Francis Obasi Cofounder and CEO of Lead Wallet.
If I have a spare $10,000 right now for investment, first, I'll invest 55% of the funds into new crypto startups being run by professionals and backed by companies like Coinlist; LID Protocol, and Binance. Second, I'll invest 20% of the funds into Lead Token as there is still potential for massive growth in the coming months/years. Third, looking at the situation of Nigeria, and not knowing where the current protest (uprising) on #EndSARS is headed, I'll reserve the rest 25% in USDC/USDT to hold against a potential Naira crash. I'm confident that there is every possibility that the Dollar will become scarce again in the coming weeks/months due to the ongoing protest, thereby returning instant gains for immediate spending on basic needs."
READ: Ethereum robber transfers $1.5 million worth of Crypto
Dapo-Thomas Opeoluwa Global Markets analyst and an Energy Trader.
"There are so many ways to invest $10,000. The real question depends on the investor. His risk appetite, his investment horizon, when does he or she want to liquidate? The answers to these now limit the options of investments. So for safe and long-term investments, I always advise investing in index funds, Eurobonds or the Nigeria International Debt fund. This is with the caveat that says 'low risk equals low returns'. Also, I usually would say, invest in investments that beat inflation so you won't suffer negative real turns."
READ: Total, GTBank, Zenith Bank up, Bulls return to Nigerian Stock Market
Victoria Njimanze Investment Analyst at a Nigerian Investment Bank
Well, off my head I'll go with Bonds, cryptocurrency, Stocks, and then alternatives.  I would definitely make my findings first, but I'll make a larger portion go into Bonds say 40%, 30% in cryptocurrency, 20% in stocks, and 10% in alternatives like commodity market so as to have a diversified portfolio."
READ: Cryptos: Nigerian financial experts talk risks associated with trading digital assets
READ: A mysterious Bitcoin Whale causes brief panic sell-offs at Bitcoin's Market
Akinsola Esan, a credit risk analyst at Nigeria's Tier 1 Bank.
Basically, the goal is to earn substantial returns on investments – dividends, capital appreciation, and secondly, beat inflation in naira which is currently about 12.85%. With $10,000, I'll spread my investments across foreign equities such as purchasing and holding stocks of companies like Apple, Facebook, Google, Fastly, Nio, Amazon, to list but a few, and also buy some top-performing dollar-denominated Mutual funds such as Vantage dollar funds and some other ones recommended by Nairametrics. Lastly, I will look in the area of cryptocurrencies by investing as much in bitcoin, Ethereum, and other recognized Cryptos. There are some dividend-paying stocks listed on the Nigerian stock exchange as well, I will consider holding a number of them.
Explore Data on the Nairametrics Research Website
Download the Nairametrics News App
Bottom line
Due to the present fickle nature of global financial markets, most financial experts interviewed above are unsurprisingly keen on mostly U.S dollar-dominated financial assets, thus reflecting the greenback's dominance in demand amid the COVID-19  infection exploding at an alarming rate.
How investing in US, UK stocks can be seamless – Tosin Osibodu
Tosin Osibodu discusses how investing in foreign stocks can be a more knowledgeable and transparent process.
Investing in stocks has always been touch-and-go for Nigerians, both at home and in diaspora. A typical tale of the-more-you-look, the-less-you-see, many Nigerians have experiences – both real and imagined – of how they have lost some money in the stock market.
Amidst all of these, startups offering an opportunity to invest in foreign or local stocks have the problem of trust to deal with, before they can successfully break into the market.
Co-founder and Chief Executive Officer of Chaka, Tosin Osibodu, said this was a major challenge for Chaka when it launched in 2019.
Tosin was a guest on Nairametrics' Business Half Hour radio programme where he explained that with Chaka, investing in foreign stocks have become a more knowledgeable and transparent process that enables investors to make informed choices.
Chaka, as Tosin describes it, is a gateway that allows Nigerians to easily invest in local and foreign stocks, and also allows those in diaspora to invest in local stocks.
According to Nairametrics' investment analyst, Olumide Adesina, Chaka "makes it easier for many Nigerians to access world brands like Coca-Cola, Pepsi, Twitter, Facebook, Amazon, General Electric, and provides top-class access to stocks listed."
With Chaka, global stocks such as Apple, Alibaba, Google, Manchester United, the S&P 500 index and several others listed on NASDAQ, the New York Stock Exchange, and the Nigerian Stock Exchange, and top brands from over 40 countries are only a tap away for investors.
Averting the sour experiences
Sour experiences in investing are usually a result of poor knowledge of the market, and little or no access to market insights. As Tosin explained:
"The market is not bad everywhere at the same time. The secret is knowing the right market to invest at any time, and having the right information."
Information about market fundamentals, insights and knowledge of the right portfolio at any time will guide an investor towards taking the right buy-hold-or sell decisions, and the Chaka weekly webinars offer this.
Apart from the regular insights, investors can also rest easy knowing that they have the backing of financial regulators such as SEC, NSE, CSCS in Nigeria and SEC, FINRA, SIPC, IRS in the U.S. This is no mean feat for investment start-ups and Tosin admitted that getting the approval of these regulators formed a large part of the initial challenges.
Building automated trading systems to create wealth
During the years spent schooling as a systems engineer in the US, Tosin observed the ease of investing in the stock market, a direct contrast to what was obtainable in Nigeria. Though a systems engineer by training, he was passionate about solving the problem, and reducing access barriers to local and global markets.
Back in Nigeria, he teamed up with his life-long friend and cousin, Bolanle Osibodu to set up Chaka.ng. With a core financial expert and a systems engineer, the company was all set to get rolling.
The goal was simply to reduce barriers to trading stocks across borders, and help Nigerians cash into the emerging mine that was the stock market.
With the Chaka solution, investors can register, get verified, buy and sell stocks the same day. The no-minimum investment rule also makes it open to beginner investors, allowing them to buy as much as they can afford.
For instance, even though the share unit of a company is worth $500, an investor may invest $100 and free up funds to build a well-rounded portfolio. According to Tosin, "if you are above 18 years and interested in investing, we don't believe that you should be restricted by funds".
It also has other unique features like the Naira or Dollar conversion on a per-asset-basis so that you can see how a Naira investment would perform in dollar assets or vice-versa. Its low transaction charges and wire transfer fees makes it even more affordable for Nigerian investors, especially since there are no hidden charges.
Collaborations
There are other companies who serve as digital brokers to Nigerian investors. But rather than see them as competitors, Tosin and his colleagues regard these startups as potential collaborators.
"Anyone that does what we do and shares same vision is a potential collaborator," Tosin said.
One of the ways of collaborating is by providing execution services, white-label services and market automation technologies for corporate and institutional clients, so that these companies integrate Chaka into their operations to provide solutions for clients such as KYC verification, and user-onboarding.
Chaka partners with Citi investment capital in Nigeria and a global broker in the US, through which its offers are regulated by the relevant bodies. The aim of all collaborations is not just for profit but to improve client trust, increase foreign direct investment, and improve the investment income of Nigerians.
"Our focus is to create an amazing customer experience, because the more you can service customers in the way they want to be serviced, the better it is in the long term. This is seen in our lower commission rates, seamless onboarding process, best prices. We are focused on giving the buyer the most transparent offer," he explained.
With a team of technologists and financial professionals working around the clock, Chaka remains on course to continually improve investment offers, and provide better decision-making tools to customers.
How to invest in small-cap stocks
Small capitalized stocks according to the NSE are listed companies with a market cap below $150m.
There are two meat-pie shops in a city. One has two locations, while the other is a mega meat pie chain with 100 locations. Assuming they both have the same profit margin say 20% on cost of sales, which meat-pie chain will make more in terms of revenues?
Simple, the 100-location chain will have a higher sales volume and revenues because that chain can sell more pies. However, in terms of which restaurant is growing faster? Well, the answer is the smaller chain. How? The smaller restaurant is able to add say two more shops and grow by 100%, the larger chain can add 20 new location and just grow by 20%. A smaller base can grow faster than a larger base; its math.
READ: With $1 million, a delivery startup could acquire Trans-Nationwide Express Plc 
This is the same for stocks. All things being equal, a company with a lower share price is able to see an appreciation in her share price faster than another company with a higher-priced stock. Look at it this way,  a share price movement from N1 to N2 represents a 100% gain in market price, but a stock priced at N200 per share will need the share price to move to N400 for a similar gain of 100%.
A small capitalized stock will have a faster growth rate than a high capitalization stock because the lower-priced share can double faster than shares of higher-priced high cap stock. This is the lure of smaller capitalized stock; they can post price increases faster than large-cap stocks.
READ: Global Stocks rise on high hopes for a COVID-19 treatment
Small capitalized stocks (small cap), according to the Nigerian Stock Exchange, are listed companies with a market cap below $150 million. Capitalization is simply the total number of shares issued by the company multiplied by the share price of the stock. As at June 2020, small capitalized stock had a cumulative market value of N971 billion ($2.51bn). Small caps as a sector also outperformed the total NSE ASI index – the small caps returned a negative -6.61%  as compared with negative -18.31 returned by the broad NSE index of all listed stock.
Small caps stock is sometimes termed as growth stock because they still have tremendous opportunities for growth. In our earlier example, the meat pie company with just two outlets can grow to add hundreds of new outlets, thus boosting earning and subsequently the share price. This means when the investor is considering small-cap stock, he is looking for a high growth stock, in this case with a slightly higher P.E. ratio but trading at a price below future earnings. Small-cap investing is trading on price movement, not dividend per say, its trading not on market share but price movements,  It's a momentum play. Whilst earning is important in setting a future direction for the share process, the investors is focused on price arbitrage to take advantage of mispricing. This makes trading in small caps very risky and capital can be lost.
READ: How BTC Whales can push BTC market value to $1 trillion
How does investor trade on small cap?
Since the driver is momentum trading driven by daily prices, a key metric to screen with is price movements of 15% band from 52-week price high of small caps (N60b in market caps) with an average 90-day trading volume of 2m shares with a Price Earning ration below 15 and Earning yield above 15%
From my screen, I get these candidates:
Berger Paints
Fidelity Bank
Fidson Drugs
First City
May and baker
Presco
United Capital
Vita form
Again, you can construct your own screen. What is key is to seek out a stock with a market cap below N60 billion, that is constantly trading but selling today at a price below its 52-week high. This pricing can simply be the result of COVID-19 induced slow down. Then buy that stock at a price that is "cheap" hence the lower P.E. Ratio, most importantly, you want to build in some risk management by buying high historical dividend yield stock to ensure if you have to hold, you receive a divided yield higher that the risk-free rate.
Stock trading is risky and you can lose your capital, the stocks listed above are illustrative and do not constitute buy or sell advise.