Paga acquires Ethiopian-based startup, Apposit, announces other subsidiaries
Nigerian tech startup, Paga, has acquired Ethiopian-based software development firm, Apposit.
Nigerian tech startup, Paga, has acquired an Ethiopian-based software development firm, Apposit, which has been working closely with it since 2010. The Ethiopian firm had helped build Paga's payment platform. 
Details: Though the acquisition fee was not disclosed, Apposit is expected to play a crucial role in Paga's progress. The deal was sealed at a period Paga was planning to branch out, with plans to establish subsidiaries in Mexico and Ethiopia.
With this development, Apposit will now be fully involved in Paga's payment platform. The acquisition of the firm comes after Paga raised $10 million Series B funding. The company had announced that it would invest in the expansion of its operation. 
What Paga stands to gain: Apposit is the tech startup that digitized the Ethiopian Commodities Exchange. It has about 63 engineers and technicians in its software development company; these engineers and technicians will now be at the disposal of Paga, so their expertise will be available for the company's product development. 
Note that Apposit also has a stake in Paga. Speaking on the consolidation with Paga, the founder of Apposit, Adam Abate said, "We aligned ourselves as African entrepreneurs…which then developed into a close relationship where we became…investors in Paga and strategically aligned." Other co-founders of Apposit are Simon Solomon and Nigerian, Eric Chijioke, who is also Paga's CTO. 
What you need to know: Abate will become the CEO of Paga Ethiopia once the operation starts in the country that boasts of the seventh-largest economy with 100 million population. However, Ethiopia has less than 1% of the population using mobile-money, whereas, in Kenya, 73% of the population are mobile payment users. 
[READ MORE: Paga records over $2 billion worth of transactions in 2019)
Speaking on Paga's expansion, Tayo Oviosu said, "There are very large countries around the world in Africa, Latin America, Asia where these [financial inclusion] problems still exist. So our strategy is not an African strategy…We want to go where these problems exist in a large way and build a global payments business". 
Nairametrics had reported that Paga recorded $2 billion transactions through over 14.4 million customers utilising the company's platform. This makes it $6.6 billion worth of transaction processed by Paga since it went commercial in 2012. 
Fintech market becoming competitive: The fintech market in Nigeria is becoming saturated as well as competitive, so tech startups are beginning to seek growth in countries where tech hasn't become a payment solution. Although Nigeria's financial inclusion isn't at 80% yet – which is the projection of the Central Bank of Nigeria (CBN) – the market is already flooded by tech startups like Paylater, Paystack, Flutterwave (which recently raised $35 million) and many more looking to tap into the financial inclusion gap in return for financial opportunities.
Updated: President Buhari appoints new Service Chiefs
President Buhari has appointed new Service Chiefs to replace the former with immediate effect.
President Muhammadu Buhari has appointed new Military Service Chiefs, and congratulated the outgoing Service Chiefs for efforts of "enduring peace to the country."
The appointments was disclosed by Presidential media aide, Femi Adesina in a social media post on Tuesday.
Adesina said: "PMB appoints new Service Chiefs. Maj Gen LEO Irabor, CDS, Maj Gen I Attahiru, Army, Rear Adm AZ Gambo, Navy, AVM IO Amao, Air Force. He congratulates outgoing Service Chiefs on efforts to bring enduring peace to the country."
President Buhari had come under heavy criticism in the last couple of years over his failure to sack the Service Chiefs for failing to tackle insecurity in the country.
"I have accepted the immediate resignation of the Service Chiefs, and their retirement from service. I thank them all for their overwhelming achievements in our efforts at bringing enduring peace to Nigeria, and wish them well in their future endeavours," Buhari disclosed in a separate statement.
I have also appointed new Service Chiefs, to replace the retired officers:

Major-General Leo Irabor, Chief of Defence Staff

Major-General I. Attahiru, Chief of Army Staff

Rear Admiral A.Z Gambo, Chief of Naval Staff

Air-Vice Marshal I.O Amao, Chief of Air Staff.

— Muhammadu Buhari (@MBuhari) January 26, 2021
What you should know: The outgoing Service Chiefs were appointed by President Buhari in 2015 and despite clamour from several quarters for the President to replace them with fresh blood, nothing happened until today's announcement.
BREAKING: CBN retains MPR at 11.5%, holds other parameters constant
The CBN voted unanimously to keep the Monetary Policy Rate (MPR), at 11.5% and other parameters constant.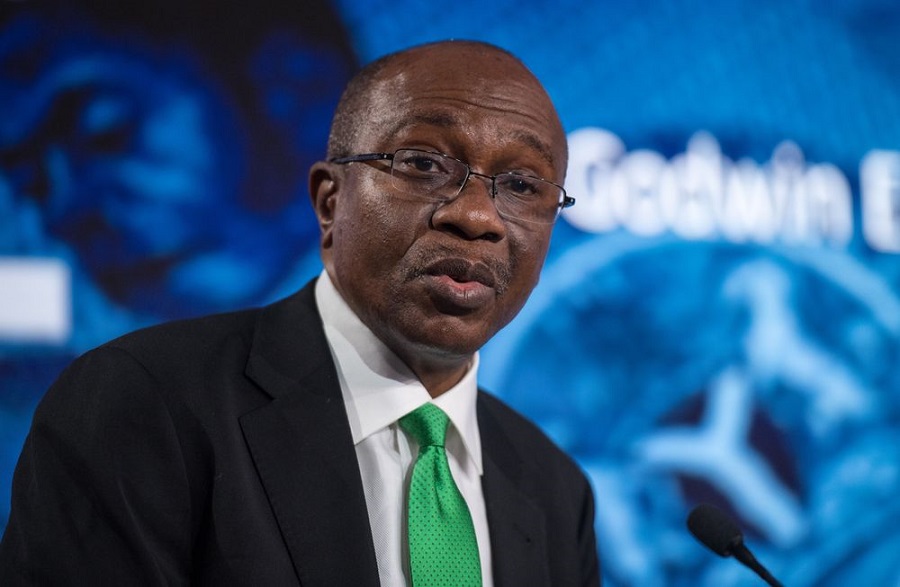 The Monetary Policy Committee (MPC), of the Central Bank of Nigeria (CBN), has voted unanimously to retain the Monetary Policy Rate (MPR) at 11.5%
This was disclosed by Governor, CBN, Godwin Emefiele while reading the communique at the end of the MPC meeting on Tuesday 26th January 2021.
Other parameters such as Cash Reserve Ratio (CRR), Liquidity ratio, and asymmetric corridor remain unchanged.
Highlights of the Committee's decision
MPR retained at 11.50%
The asymmetric corridor of +100/-700 basis points around the MPR
CRR was retained at 27.5%
While Liquidity Ratio was also kept at 30%
More details shortly…
FG says N10 billion disbursed funds not only for Covid-19 vaccines
FG has clarified that the N10 billion it earlier disbursed was not only for the development of Covid-19 vaccines.
The Ministry of Finance, Budget and National Planning has said that the N10 billion it released for vaccine development is not only for the production of Covid-19 vaccines.
This was disclosed by the Director-General of the Budget Office, Mr. Ben Akabueze, representing the Finance Minister during a meeting with the National Assembly Joint Committee on Health on Monday, reported by NTA.
Following the announcement of the disbursement of the sum of N10 billion to the Ministry of Health for the development of Covid-19 vaccine, the Joint Committee scheduled a meeting with the Ministers of Finance and Health for clarifications on the funds.
READ: Covid-19: EU says it will force vaccine companies to respect supply contract
"The joint committee is invited to note that N10 billion has been released, to the Federal Ministry of Health under the budgetary vote referenced in above," Akabueze said.
Ibrahim Oloriegbe,  Chairman, Senate Committee on health, said the Committee wanted to know what the use of the funds was for and urged against the implementation of a lockdown.
"We got to see that what was released was in line with what was already there, for preparing the country for all other vaccines arrangements
"So our economy, we only need to live with covid, we cannot with due respect, contaminate Nigeria with a lockdown, it will badly affect our economy," Oloriegbe said.
READ: Covid-19: U.S. donates field hospital worth $1.3m to Nigeria
The committee also said the total aim is to see how Nigeria can develop its capacity towards the development of vaccines,
The Joint Committee, therefore, resolved that the Minister of Health who was absent at the meeting should appear before it on Tuesday for a breakdown on the proposed use of the funds.
What you should know: Nairametrics reported last week that the Federal Government, through the Ministry of Finance, announced the sum of N10billion for the production of vaccines in Nigeria, to fight the coronavirus.