Network glitch: Poor internet speed impedes banking services   
Several internet customers have continued to experience slow internet, as poor internet speed continues to impede banking transactions.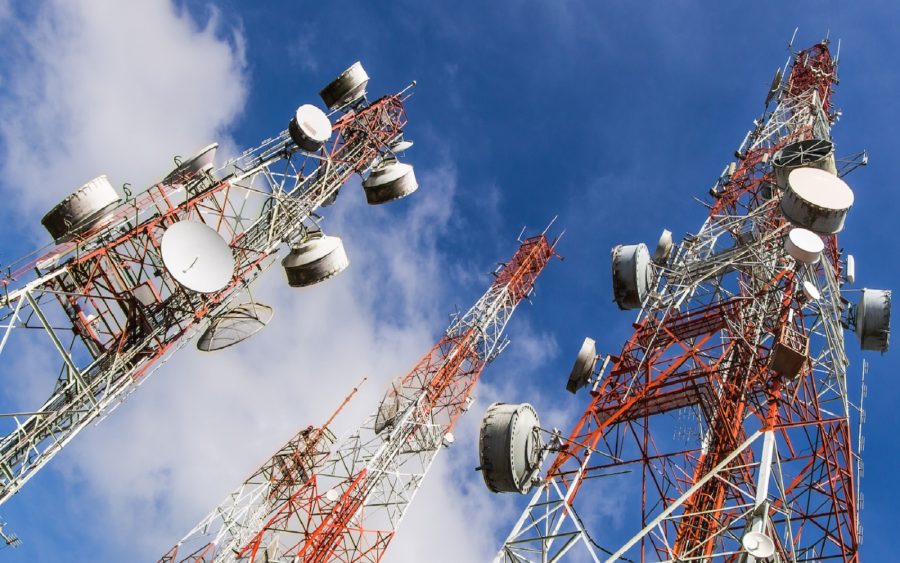 Several internet customers have continued to experience slow internet, as the quality of the service continues to impede banking transactions, across electronic banking platforms, and Automated Teller Machines (ATM), among others.
The slow internet speed, which was caused by damages done to the submarine cable system, "the West African Cable System (WACS)" on the high seas in Europe owned by MTN have affected a large number of subscribers that used the MTN telecommunications network in Nigeria and some other West African countries.
Meanwhile, MTN has 67 million internet users out of the 123 million users in Nigeria (38% market share), with the telecommunication company said to have connected about 53 million people to the internet.
Majority of telco's customers have been experiencing challenges downloading and uploading content; some bank customers are faced with incomplete transaction processes, as various banking transactions that rely on the internet facility have remained poorly served in the past couple of days.
These challenges have forced some banks such as Guaranty Trust Bank (GTB) to extend service hours at banking halls beyond the normal time, in a bid to manage the numerous customers that troop into the banking halls to resolve issues with their transactions or initiate transactions at the bank.
[READ MORE: MTN Nigeria reacts to poor internet as network issues go beyond Nigeria)
GTB in a text message to its customers said, "Dear Customer, we know you have experienced some inconvenience today using our banking channels. We sincerely apologise for the disruption in our service delivery to you, and we are extending banking hours at our branches till 6 pm today. Thank you for banking with us."

The bank however stated in another text yesterday that its banking services had been restored. The text reads;
"All services on our banking channels have been restored. This means that normal service levels have been restored and you can now access all our banking services – online, via *737#, and in all our branches nationwide.
"We sincerely apologise for every inconvenience you may have experienced as a result of the service disruption on our banking channels today."
According to Funso Aina, Senior Manager, External Relations MTN, disclosed that the challenge had been resolved with the WACS cable system and it was expected to take one or two weeks for services to come back fully.
"I can tell you that the matter has been resolved. That some banks are having issues may not necessarily have a link with the system. Some of the banks have been having issues long before the submarine cable challenge came up. But, from MTN end, we have resolved the matter. You also need to know that the cable in question is an international one. So, those challenges may not be from MTN," Aina said.
"Let's believe MTN has fixed the challenge, but just like a wound, it will not heal the same day; it will take some process. The WACS cable was damaged, they have fixed it, but it will take some time for things to be restored back to normal," Kehinde Aluko, telcoms expert said.
FG announces schedule for 4th evacuation flight from the USA 
The evacuees will be expected to present an original COVID-19 negative test result not older than 14.
The Federal government has approved the fourth evacuation flight for Nigerians stranded in the United States of America for July 28.  
According to a statement that was signed by the Consulate General of Nigeria, the Ethiopian Airline with flight number ET509 will depart Newark Liberty International Airport, New Jersey on Tuesday 28 July 2020 by 21:15hrs and arrive Nnamdi Azikiwe International Airport, Abuja on Wednesday 29 July 2020 by 13:25hrs. 
"All prospective evacuees duly registered with any of the three Nigerian missions in the USA should purchase their one-way tickets at a cost of $1250 for economy class and $2800 for business class for adult/child fare including all taxes with the usual percentage reduction for infants under 2 years," the statement read. 
In line with the earlier announced protocols from the Nigerian Presidential Task Force on COVID-19, the evacuees will be expected to present an original COVID-19 negative test result not older than 14 days on the day of departure at the airport. 
There will also be a temperature check at the airport, and any intending evacuee with a body temperature above 38°c or any symptoms suggestive of COVID-19 will not be allowed to check-in. 
Evacuees are also required to wear a face mask as a matter of necessity and be in possession of hand sanitizer for intermittent use during the flight, while also adhering to the instructions of the  
Furthermore, all returnees are enjoined to adhere strictly to all instructions of Port Health Services (PHS) officials and observe other entry screening protocols on arrival. 
Notice on the FOURTH Evacuation Flight from the United States of America to Nigeria. #StayHomeSaveLives #COVID19Nigeria #COVID19 #PTFCOVID19 @NigeriaGov @DigiCommsNG @USinNigeria @FMICNigeria pic.twitter.com/NFVWWDGgSx

— Geoffrey Onyeama (@GeoffreyOnyeama) July 10, 2020
Covid-19: British High Commission to resume visa application in Nigeria
Nigerians who want to visit the UK can do so as soon as international flight operations resume.
The British High Commission in Nigeria has announced plans to resume visa processing in the country. It revealed that it will soon begin receiving visa applications from Nigerians who want to travel to the United Kingdom (UK).
This was disclosed in a public statement by the British High Commission in Abuja on Thursday, July 9, 2020.
It said that Nigerians who want to visit the United Kingdom can do so as soon as the international flight operations resume in the country. The statement said:
"We know there are many Nigerian nationals hoping to be able to travel to the UK when flights resume, both for employment and to see family members.
"UKVI are working closely with TSL contact, our commercial partner, to reopen visa application centres that were suspended due to COVID-19. UK visa application centres are reopening in phased manner globally when it is safe to do so and when we can operate an effective service.
"TSL contact are putting appropriate measures in place and working hard to reopen in Nigeria. We will share details of when VACs will reopen soon,"
READ MORE: US to stop issuing visa for Birth Tourism 
It can be recalled that the Federal Government had shut down the airports to both domestic and international flight operations in March as part of measures to contain the spread of the coronavirus disease.
Following the gradual resumption of domestic flight operations, Nigerians are expecting that international flight operations might be resuming soon.
Nigeria's excess crude account falls to $72 million
Nigeria's excess crude account has now fallen by a whopping 98% in just 5 years.
Nigeria's Excess Crude Account (ECA) now stands at $72 million as the country continues to grapple with an unprecedented revenue crisis not seen since the early eighties. The ECA account has now fallen by about 98% within the last 5 years.
The information on the excess crude account was revealed by the Minister of Finance, Zainab Ahmed in a National Economic Council Meeting during the week. The ECA is a savings account retained by the Federal Government and is funded by the difference between the market price of crude oil and the budgeted price of crude oil as contained in the appropriation bill.
There were major concerns last November when it was reported that the ECA balances held just $324.5 million one of the lowest balances recorded at the time. At $72 million the ECA is in low territory highlighting the effect of the fall in crude oil prices this year. Crude oil prices have crashed to sub-zero in March and have risen back o just over $40/barrel in recent weeks. However, it still remains low from Nigeria's previous budget benchmark.
ECA in the news
About a year ago Nairametrics reported Nigeria's Excess Crude Account has dropped to $480 million. This is as controversy continues to trail the $1 billion military spendings which were withdrawn from Nigeria's Excess Crude. According to the Central Bank of Nigeria's annual report for 2018, Nigeria's crude excess account fell from $2.45 billion in 2017 to $480 million as of December 2018.
(READ MORE: Rising COVID-19 cases in world's biggest economy falter crude oil prices)
Just 5 years ago (August 2015) the ECA stood at $2.2 billion. This was the early days of the Buhari administration. It was $3.6 billion in February 2014, one of the highest balances on record. That same month, at its monthly FAAC, the government agreed to remove fuel subsidy from its books. Fuel subsidy is currently being borne by the NNPC.
The Controversies: Last year, the federal government under President Muhammadu Buhari was accused of mismanaging the country's Excess Crude Account especially the $1 billion reportedly spent on military equipment.
The National Security Adviser (NSA) retired Major General Babagana Monguno Gen. Babagana was quoted to have disclosed that he was not aware of the whereabouts or disbursement of the $1billion drawn from the ECA by the Buhari presidency in 2017 for security purposes.
While controversies trail the statement credited to the NSA, with many describing it as diversion of public funds, the Presidency provided some explanations.
Responding to the allegations, Senior Special Assistant on Media and Publicity, Garba Shehu, disclosed that various procurements had been made for the purchase of critical equipment for the Nigerian Army, the Nigerian Navy, and the Air Force, contrary to the allegations.
Nigeria's ECA in retrospect: In Nigeria, there are two Sovereign Wealth Funds: the Excess Crude Account and the Nigeria Sovereign Investment Authority (NSIA). Note that these two are funded by the savings earned when oil prices are at peak.
Hence, as a larger chunk of revenue is appropriated for ECA and NSIA, the country's external reserves are likely to fall.
Note that the sovereign wealth fund was established to address the controversies surrounding the Excess Crude Account.
The fund is usually expected to generate revenue to meet budget shortfalls in the future, provide dedicated funding for the development of infrastructure and saves for future generations.
ECA depleted by 98% in 5 years: A closer look at the various annual reports of the Central Bank of Nigeria shows that Nigeria's excess crude account has now fallen by a whopping 98% in just 5 years.