Here are reasons your business should monitor its website
Time is money and if you run an online business, your website is one of the most important parts of your business.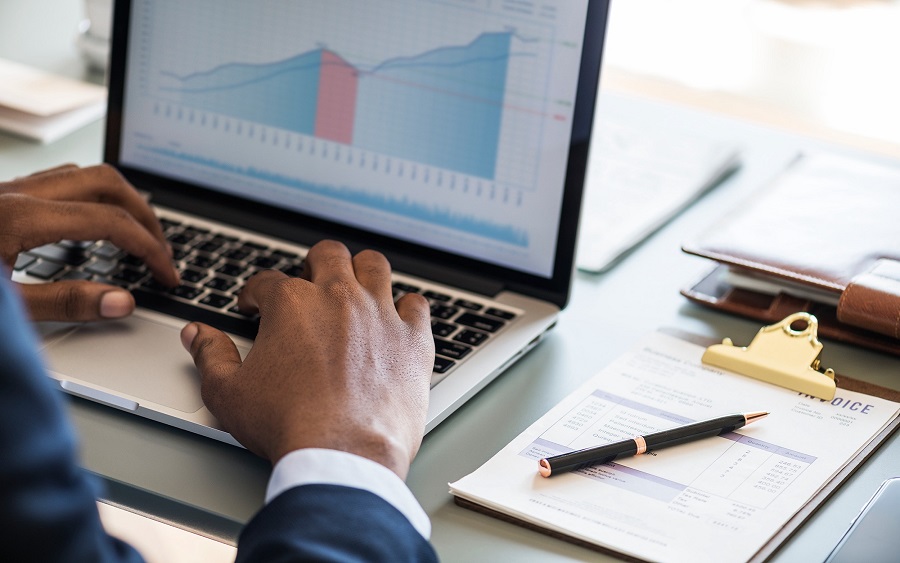 Time is money and if you run an online business, your website is one of the most important parts of your business. From getting your products in front of potential customers to increase your brand's credibility, your website is often the first part of your business that a potential customer sees. But do you know how it is really performing?
To survive and succeed in today's business environment, you need a website that provides timely information. A site that is reliable, accessible and credible, as these attributes can break or make your business. If your website is frequently accessed by customers, you need the highest levels of uptime to make sure that they are not only happy but receiving the service or information they need. If downtime issues are unresolved for extended periods, then chances are high that your clients might move to your competitors.
What is website monitoring?
Website monitoring refers to that service type which tests, confirms and keeps a close check on how end users are interacting with the multiple layers and features of your website. This is predominantly a no-brainer for e-commerce websites, wherein every second is a deal maker/breaker in sales terms, as ensuring smooth transactions becomes a real-time affair. Website monitoring has the capacity to fine-tune and optimize the business as a whole by providing key insights and business-critical data, which can help marketing managers and analysts strategize, come up with campaigns and connect with the demographics better.
Why is website monitoring important?
According to "European Ecommerce Page Speed and Web Performance Report" around the world, the speed with which websites and web applications perform is emerging as a critical business issue. While this awareness lags in some parts of the world more than others, what is certain is that internet users are very aware of the issue of poor website performance, regardless of their locations.
[READ MORE: Tips to help you launch your own business in 2020 (Part 1)]
Putting things into a clearer perspective:
If you have a slow website and your UI isn't exactly top-notch for the average user, Google will downgrade, if not penalize, your search rankings.
Most of the top industries and businesses (over 90%) online gather customers starting with a simple online search. This should put your website performance at the top of your priority list.
The agenda is crystal clear at the end of the day: if your website cannot be found because it is down or is slow, you are not just losing business in real-time, you are also losing brand credibility by the second. First impressions can't be made twice now, can they?
Get instant alerts when your site goes offline
In such a case, wouldn't you want to be notified that something is wrong before your customers do? Just to clarify, even tech giants like Google don't project a 100% uptime. The reasons for this may vary, including the likes of sudden burst of traffic, virus, malware, hosting issues, plug-in compatibility and more. The key metric is not just how you act, but how fast you act. This is where website monitoring ticks all the right buttons, by keeping tabs on the website performance 24×7, 365 days a year.
The need for website monitoring
Here is a detailed list of advantages of monitoring your website.
Be in control
If you have your website monitored, you will get to know on a real-time basis how it is performing, which gives you the buffer to inform your loyal customers through social media and other digital channels that there is a problem and you are fixing it. This not only ensures transparency but maintains a healthy rapport with the end-user. Honesty is the best policy, as they say!
Inducing brand credibility
This is kind of a no brainer. Downtime once or twice in a few months is fine, but on a regular basis, it has the capacity to derail your brand image for good. And given the cutthroat competition, once lost, it is hard to get it back. Customers are impressionable and it won't even take seconds for them to shift their loyalty to a fellow brand, during your downtime.
[READ ALSO: Tips to help you launch your own business in 2020 (Part 2)]
Safeguard your sales chart
It is all about the math really! Every second lost isn't just a loss in terms of direct sales, but you're losing out on the customer for the long term.
SEO Boost
Google hates downtime. The overall performance, speed and the UI of your website directly affect search engine results. To ensure you always stay in their good books, website monitoring is imperative. That's a good enough reason by itself!
Save time and gain peace of mind
Without using monitoring solutions, the only way to know the status of your website is to check it yourself. There is no way that you can check your website as many times as a monitoring service can. Website monitoring is needed 24 hours a day, 7 days a week. But even if you are just checking your website's status periodically throughout the day, that takes time and attention from running the other aspects of your business.
Be sure of your website's speed
Do you know how quickly the pages on your website load? The loading speed of your website is a big Google ranking signal, meaning that pages that load faster will show up higher in Google's search results. To be counted as "fast" by Google, your pages need to load in two seconds. Ideally, though, your site should consistently load faster than that. For most users, even two seconds is too long to wait.
Wrapping up
Web monitoring solutions are absolutely essential for your website. Knowing that your website is running smoothly and getting alerts when it isn't helps make sure an outage does not cost you or your reputation. You can respond to issues proactively, and keep your customers up to date in the meantime, while searching for solutions.
UPDATED: Court rules ICAN members do not need CITN license to file tax returns
The suit, which was filed some years ago by CITN, was basically struck out for lacking merit.
Justice S. A. Onigbanjo of the High Court of Lagos State has ruled that members of the Institute of Chartered Accountants of Nigeria (ICAN) do not need to be licensed by the Chartered Institute of Taxation of Nigeria (CITN) before they can file tax returns.
The ruling on July 2nd followed a suit filed by CITN trying to restrain ICAN members from filing tax returns for their clients unless they have a practicing CITN license.
A notice to ICAN members regarding this development, as seen by Nairametrics, noted that Justice Onigbanjo struck out the suit after describing it as "an abuse of court process and an embarrassment to the judiciary."
The backstory: Nairametrics understands that the disagreement between ICAN and CITN stemmed from the misinterpretation of a 2015 Memorandum of Understanding (MoU) and Terms of Settlement (ToS) between the two organisations. Consequently, CITN had filed a suit before the High Court of Lagos State, seeking the following:
A declaration that the Memorandum of Understanding and Terms of Service both dated February 12, 2015 between the CITN and ICAN are valid, subsisting, and binding on the CITN and ICAN.
An injunction restraining ICAN whether by its agents, privies, assigns, or whosoever called, from repudiating, resiling from or acting in any manner or doing anything that is inconsistent with, contrary to or is a violation of the Memorandum of Understanding and the Terms of Settlement dated February 12, 2015, between the CITN and ICAN.
Determine whether the Memorandum of Understanding and Terms of Settlement both dated February 12, 2015 between the CITN and ICAN are valid, subsisting, and binding on CITN and the ICAN.
However, last week's ruling by Justice S. A. Onigbanjo which, by the way, was delivered virtually due to COVID-19, has made it impossible for the CITN to implement the terms of the 2015 MoU and ToS. The ruling also aligned with ICAN's earlier objection to the MoU and ToS.
The status quo: In view of this development, ICAN has informed its members that they do not need to obtain any license from the CITN before they can file tax returns for their clients with the Federal Inland Revenue Service, FIRS.
ICAN members were also informed that an earlier ruling by the Federal High Court on the case does not affect the status quo. This is because "the earlier ruling by the Federal High Court in Suit No. FHC/L/CS/125/2019 did not make pronouncement on the memorandum and terms of settlement between ICAN and CITN." More so, regulation 5 of the FIRS Act was not reflected in the earlier judgment of the Federal High Court.
China more willing to restructure Africa's debt than private creditors
Agreements have been easier to reach with Chinese lenders than with private creditors.
A recent study by John Hopkins University reveals it may be easier for African Nations to raise debt and also get debt relief from China than private creditors.
The report of the study comes a day after China promised to cancel interests from loans to African nations and restructure debt to Africa. The study also revealed that China has restructured $15 billion of African debt and written off $3.4 billion in the past ten years.
After 1,000 Chinese loans, including restructured Mozambican and Republic of Congo debt, were analysed, the researchers concluded that "the agreements have been easier to reach with Chinese lenders than with private creditors".
The Paris Club recently agreed to pause debt payment valued at $11 billion for the poorest 73 nations freeing up capital to tackle the coronavirus pandemic. However, not all eligible nations signed up citing fears of default ratings if debt obligations are not met.
The study discovers difficulties in renegotiating terms on International Bonds for African countries due to the disparate ownership structure making private creditors unwilling to grant complete debt relief, citing warnings on rating downgrades.
China accounts for about 20% of Africa's external debt and lent over $150 billion to the continent between 2000-2018 the study reveals. Chinese President, Xi Jinping has urged global leaders to be more pragmatic with debt suspension for Africa.
The study says much of the terms of Chinese debt to Africa has not been transparent and the relief negotiations may follow the same path.
Orange, France's largest telco operator, may come to Nigeria in months
Orange would also be looking at bolstering partnerships with health companies or institutions.
France's largest telecom operator, Orange, is set to extend its tentacles to Nigeria and South Africa.
Chief Executive Officer, Orange, Stephane Richard, who disclosed the news, said that the firm would make the move in a few months.
He said, "It could make sense to be in economies such as Nigeria and South Africa. If one considers there are things to do, the time frame I am considering is rather a few months than a few years."
READ ALSO: French telco inks investment partnership with MainOne
The Middle East and Africa, where Orange has a presence in 18 countries, is the company's fastest-growing market.
What you need to know: There are chances that the company may eye payment transfers (mobile) in Nigeria.
That is because it makes the largest chunk of its revenue from payment transfers (Middle East), a key part of the group's diversification into financial services, and Nigeria, which is the most populous black nation, is always an attraction.
READ MORE: Multichoice to integrate Netflix, Amazon contents into decoder
Meanwhile, earlier in 2020, Orange had stated that it was bringing its operations in the Middle East and Africa into a single entity, paving the way for a potential listing of the operations that could raise cash to invest in overseas expansion.
"Orange would also be looking at bolstering partnerships with health companies or institutions," he added.
Download the Nairametrics News App