Tips to help you launch your own business in 2020 (Part 2)
More and more people want to take control of their future by starting their own businesses, but starting a business isn't easy.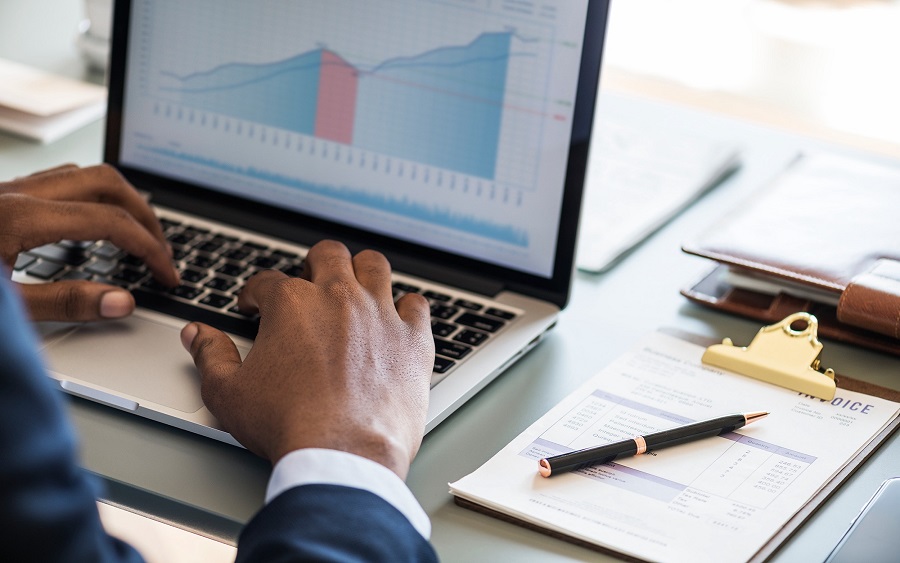 Find a business idea
This is probably the most daunting area for people. In fact, the most common reason why people haven't started a business on the side is that they "just don't have a good business idea." This is just a mental barrier though, one that you can easily get past if you look at one area: your strengths.
Here are four questions you can ask yourself to find a solid business idea:
What skills do you have? Now, what do you know and know well?
What do your friends say you're great at? The answers they give you can be turned into side business ideas.
What do you do on a Saturday morning? What do you do on a Saturday morning before everyone else is awake? This can be incredibly revealing on what you're passionate about and what you like to spend your time on.
What do you already pay for? You don't even have to play to your strengths and talents. Instead, you can look to things you already pay for. There's no reason you can't turn one of those things into your own online business.
Know the operational needs
Most people, who are thinking about starting businesses, focus on what they'll sell and who they'll sell to. What they often don't consider is how the business will actually operate. For instance, if you're selling items, how will they be delivered? How much customer support will be needed – either to answer questions about the product or to respond to people whose shipments haven't arrived? Who will build and maintain your website and social media presence?  These are issues you should consider and plan for.
Don't procrastinate
You sometimes hear people advise would-be business owners not to move ahead with their businesses until they have investigated every last detail of the businesses they want to start and are absolutely sure that everything will work and be profitable. The problem with that approach is that it leads to procrastination. No one ever really has all the pieces in place – even after they've started their business. Yes, you need to research the market, have a rudimentary plan in place, but if you try to make everything perfect before you launch, you may never get around to starting the business at all.
Don't fixate on mistakes or get demoralized by them
The difference between successful people and everyone else is that successful people learn from their mistakes and move on. They don't dwell on failure, blame the economy or blame other people for their fate. If the path to their goal is blocked, they look for an alternate path or sometimes choose a different, more attainable goal.
[READ MORE: Tips to help you launch your own business in 2020 (Part 1)]
Learn from others
Find mentors, join groups with like-minded people, learn everything you can about your industry and what it takes to get from where you are to where you want to be. Attend industry conferences. Take training courses when they are available. You'll save a tremendous amount of trial and error by learning from people who have been there before.
Embrace digital marketing
Even if you're running a local business, you need a comprehensive digital presence. At a minimum, you need a professional-looking website, an email list that lets you communicate with customers and prospects on a regular basis and presence on the social media channels that your customers frequent. While you may get many of your customers by word of mouth, referrals or networking, you still need a strong digital presence. The reason: prospective customers are likely to look you up on the web before they decide whether or not to contact you.
Never stop learning and trying new things
What's profitable now, won't necessarily be profitable next year or 10 years from now. So, don't let yourself fall into the "this is the way I've always done things" rut. Keep your eyes and ears open for new things. Are there newer or better ways to market your products and services? Are customers asking for something you're not offering? Is there a different type of customer you should be targeting? Get answers by reading everything you can about your industry and listening to your customers. Always be looking for ways to improve your business and to make it stand out from the competition. Recognize that you don't know everything and be open to new ideas and new approaches to your business.
Provide great service
There are many successful businesses that forget that providing great customer service is important. If you provide better service for your customers, they'll be more inclined to come to you the next time they need something, instead of going to your competition.
Be consistent
Consistency is a key component to making money in business. You have to consistently do what is necessary to be successful day in and day out. This will create long-term positive habits that will help you make money in the long run.
Don't let fear get in your way
Many allow fear to stop them from ever reaching their true potentials. You will experience self-doubt at some point in your life, but if you face your fears head-on, you will overcome them.
Surround yourself with inspiration
Think about those with whom you surround yourself. Do they inspire you or add value to your life? When you connect with those who push you to be better, you can't help but dream bigger. Be a lifetime learner. Find those patterns and use what others are doing to inspire you. Remaining stagnant prohibits you from achieving what you need to accomplish in your career and in life as you launch your business and expand your company.
[READ ALSO: How adopting an agile approach can optimize your business outcomes)
These tips work. Sometimes you need to take a leap of faith, pursue something new and be open to the changes that stem from it.
UPDATED: Court rules ICAN members do not need CITN license to file tax returns
The suit, which was filed some years ago by CITN, was basically struck out for lacking merit.
Justice S. A. Onigbanjo of the High Court of Lagos State has ruled that members of the Institute of Chartered Accountants of Nigeria (ICAN) do not need to be licensed by the Chartered Institute of Taxation of Nigeria (CITN) before they can file tax returns.
The ruling on July 2nd followed a suit filed by CITN trying to restrain ICAN members from filing tax returns for their clients unless they have a practicing CITN license.
A notice to ICAN members regarding this development, as seen by Nairametrics, noted that Justice Onigbanjo struck out the suit after describing it as "an abuse of court process and an embarrassment to the judiciary."
The backstory: Nairametrics understands that the disagreement between ICAN and CITN stemmed from the misinterpretation of a 2015 Memorandum of Understanding (MoU) and Terms of Settlement (ToS) between the two organisations. Consequently, CITN had filed a suit before the High Court of Lagos State, seeking the following:
A declaration that the Memorandum of Understanding and Terms of Service both dated February 12, 2015 between the CITN and ICAN are valid, subsisting, and binding on the CITN and ICAN.
An injunction restraining ICAN whether by its agents, privies, assigns, or whosoever called, from repudiating, resiling from or acting in any manner or doing anything that is inconsistent with, contrary to or is a violation of the Memorandum of Understanding and the Terms of Settlement dated February 12, 2015, between the CITN and ICAN.
Determine whether the Memorandum of Understanding and Terms of Settlement both dated February 12, 2015 between the CITN and ICAN are valid, subsisting, and binding on CITN and the ICAN.
However, last week's ruling by Justice S. A. Onigbanjo which, by the way, was delivered virtually due to COVID-19, has made it impossible for the CITN to implement the terms of the 2015 MoU and ToS. The ruling also aligned with ICAN's earlier objection to the MoU and ToS.
The status quo: In view of this development, ICAN has informed its members that they do not need to obtain any license from the CITN before they can file tax returns for their clients with the Federal Inland Revenue Service, FIRS.
ICAN members were also informed that an earlier ruling by the Federal High Court on the case does not affect the status quo. This is because "the earlier ruling by the Federal High Court in Suit No. FHC/L/CS/125/2019 did not make pronouncement on the memorandum and terms of settlement between ICAN and CITN." More so, regulation 5 of the FIRS Act was not reflected in the earlier judgment of the Federal High Court.
China more willing to restructure Africa's debt than private creditors
Agreements have been easier to reach with Chinese lenders than with private creditors.
A recent study by John Hopkins University reveals it may be easier for African Nations to raise debt and also get debt relief from China than private creditors.
The report of the study comes a day after China promised to cancel interests from loans to African nations and restructure debt to Africa. The study also revealed that China has restructured $15 billion of African debt and written off $3.4 billion in the past ten years.
After 1,000 Chinese loans, including restructured Mozambican and Republic of Congo debt, were analysed, the researchers concluded that "the agreements have been easier to reach with Chinese lenders than with private creditors".
The Paris Club recently agreed to pause debt payment valued at $11 billion for the poorest 73 nations freeing up capital to tackle the coronavirus pandemic. However, not all eligible nations signed up citing fears of default ratings if debt obligations are not met.
The study discovers difficulties in renegotiating terms on International Bonds for African countries due to the disparate ownership structure making private creditors unwilling to grant complete debt relief, citing warnings on rating downgrades.
China accounts for about 20% of Africa's external debt and lent over $150 billion to the continent between 2000-2018 the study reveals. Chinese President, Xi Jinping has urged global leaders to be more pragmatic with debt suspension for Africa.
The study says much of the terms of Chinese debt to Africa has not been transparent and the relief negotiations may follow the same path.
Orange, France's largest telco operator, may come to Nigeria in months
Orange would also be looking at bolstering partnerships with health companies or institutions.
France's largest telecom operator, Orange, is set to extend its tentacles to Nigeria and South Africa.
Chief Executive Officer, Orange, Stephane Richard, who disclosed the news, said that the firm would make the move in a few months.
He said, "It could make sense to be in economies such as Nigeria and South Africa. If one considers there are things to do, the time frame I am considering is rather a few months than a few years."
READ ALSO: French telco inks investment partnership with MainOne
The Middle East and Africa, where Orange has a presence in 18 countries, is the company's fastest-growing market.
What you need to know: There are chances that the company may eye payment transfers (mobile) in Nigeria.
That is because it makes the largest chunk of its revenue from payment transfers (Middle East), a key part of the group's diversification into financial services, and Nigeria, which is the most populous black nation, is always an attraction.
READ MORE: Multichoice to integrate Netflix, Amazon contents into decoder
Meanwhile, earlier in 2020, Orange had stated that it was bringing its operations in the Middle East and Africa into a single entity, paving the way for a potential listing of the operations that could raise cash to invest in overseas expansion.
"Orange would also be looking at bolstering partnerships with health companies or institutions," he added.
Download the Nairametrics News App