Tips to help you launch your own business in 2020 (Part 2)
More and more people want to take control of their future by starting their own businesses, but starting a business isn't easy.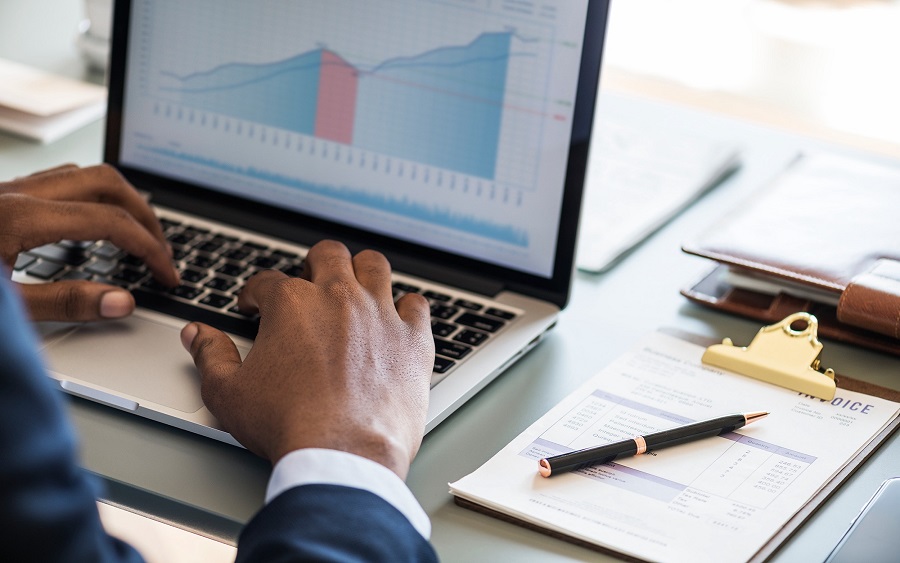 Find a business idea
This is probably the most daunting area for people. In fact, the most common reason why people haven't started a business on the side is that they "just don't have a good business idea." This is just a mental barrier though, one that you can easily get past if you look at one area: your strengths.
Here are four questions you can ask yourself to find a solid business idea:
What skills do you have? Now, what do you know and know well?
What do your friends say you're great at? The answers they give you can be turned into side business ideas.
What do you do on a Saturday morning? What do you do on a Saturday morning before everyone else is awake? This can be incredibly revealing on what you're passionate about and what you like to spend your time on.
What do you already pay for? You don't even have to play to your strengths and talents. Instead, you can look to things you already pay for. There's no reason you can't turn one of those things into your own online business.
Know the operational needs
Most people, who are thinking about starting businesses, focus on what they'll sell and who they'll sell to. What they often don't consider is how the business will actually operate. For instance, if you're selling items, how will they be delivered? How much customer support will be needed – either to answer questions about the product or to respond to people whose shipments haven't arrived? Who will build and maintain your website and social media presence?  These are issues you should consider and plan for.
Don't procrastinate
You sometimes hear people advise would-be business owners not to move ahead with their businesses until they have investigated every last detail of the businesses they want to start and are absolutely sure that everything will work and be profitable. The problem with that approach is that it leads to procrastination. No one ever really has all the pieces in place – even after they've started their business. Yes, you need to research the market, have a rudimentary plan in place, but if you try to make everything perfect before you launch, you may never get around to starting the business at all.
Don't fixate on mistakes or get demoralized by them
The difference between successful people and everyone else is that successful people learn from their mistakes and move on. They don't dwell on failure, blame the economy or blame other people for their fate. If the path to their goal is blocked, they look for an alternate path or sometimes choose a different, more attainable goal.
[READ MORE: Tips to help you launch your own business in 2020 (Part 1)]
Learn from others
Find mentors, join groups with like-minded people, learn everything you can about your industry and what it takes to get from where you are to where you want to be. Attend industry conferences. Take training courses when they are available. You'll save a tremendous amount of trial and error by learning from people who have been there before.
Embrace digital marketing
Even if you're running a local business, you need a comprehensive digital presence. At a minimum, you need a professional-looking website, an email list that lets you communicate with customers and prospects on a regular basis and presence on the social media channels that your customers frequent. While you may get many of your customers by word of mouth, referrals or networking, you still need a strong digital presence. The reason: prospective customers are likely to look you up on the web before they decide whether or not to contact you.
Never stop learning and trying new things
What's profitable now, won't necessarily be profitable next year or 10 years from now. So, don't let yourself fall into the "this is the way I've always done things" rut. Keep your eyes and ears open for new things. Are there newer or better ways to market your products and services? Are customers asking for something you're not offering? Is there a different type of customer you should be targeting? Get answers by reading everything you can about your industry and listening to your customers. Always be looking for ways to improve your business and to make it stand out from the competition. Recognize that you don't know everything and be open to new ideas and new approaches to your business.
Provide great service
There are many successful businesses that forget that providing great customer service is important. If you provide better service for your customers, they'll be more inclined to come to you the next time they need something, instead of going to your competition.
Be consistent
Consistency is a key component to making money in business. You have to consistently do what is necessary to be successful day in and day out. This will create long-term positive habits that will help you make money in the long run.
Don't let fear get in your way
Many allow fear to stop them from ever reaching their true potentials. You will experience self-doubt at some point in your life, but if you face your fears head-on, you will overcome them.
Surround yourself with inspiration
Think about those with whom you surround yourself. Do they inspire you or add value to your life? When you connect with those who push you to be better, you can't help but dream bigger. Be a lifetime learner. Find those patterns and use what others are doing to inspire you. Remaining stagnant prohibits you from achieving what you need to accomplish in your career and in life as you launch your business and expand your company.
[READ ALSO: How adopting an agile approach can optimize your business outcomes)
These tips work. Sometimes you need to take a leap of faith, pursue something new and be open to the changes that stem from it.
It would be difficult to find loans to finance rail to Niger Republic – Cheta Nwanze
Finding loans to finance rail to the Niger Republic would be difficult, says Cheta Nwanze.
Cheta Nwanze, Lead Partner at socioeconomic research firm, SBM Intelligence, says that it would be difficult to find loan financiers for the proposed $1.9 billion rail project from Kano to Maradi in Niger republic.
Cheta, in an interview with Nairametrics on Friday, explained that it appears that Nigeria is more keen on the project than Niger Republic.
READ: Ghana blows hot over Nigeria's $2 billion rail project that involves Amaechi
Back story: Nairametrics reported this week that the Federal Executive Council has approved the disbursement of $1.96 billion, for the railway line from Kano in Nigeria to Maradi in Niger Republic.
According to the report, the President is also expected to commission the Warri-Itakpe standard gauge rail line, running through Kogi, Edo, and Delta States.
"Nigeria is investing so much in this rail line, given that we are Niger's 4th largest trading partner," Cheta said.
READ: FG threatens to disconnect Togo, others from electricity over $16 million debt
He added that Niger, although being landlocked already, has an existing infrastructure for its imports and export services, which is much better utilized than Nigeria's export infrastructure.
"The majority of their imports from France, China, and the USA come in via the port of Lome, precisely because the port in Lome works, and the rail link in Togo is much better than ours.
"Nigeria, on the other hand, has let its Apapa port to become a wreck, while transportation between Lagos and Kano/Jibia is a nightmare, if we're being charitable with words."
(READ MORE: Trade and Investments, a way out of Nigeria's economic troubles – Fola Fagbule)
According to him, with the reality of the Apapa congestion and other factors, finding fund for such project, when debt to service ratio is high and amidst reduced oil revenue, will be difficult.
READ: Local refining; A panacea for Nigeria's reliance on imported refined products
"With these realities in mind, I find it difficult to imagine who will extend such a loan to Nigeria, especially since, as far as all the information available to me indicates, Niger does not seem as keen on pushing this as Nigeria does," he added.
However, the media aide to President Buhari, Garba Shehu, disclosed that the Federal Government is not constructing a rail line from Nigeria linking Kano-Dutse-Maradi into the Niger Republic, as it will only stop at the designated border point.
READ: NDDC Probe: Senate orders IMC to refund N4.9 billion illegal payments
Maradi is 55km from the Katsina border Town of Jibia.
Canada invites another 4,200 Express Entry candidates for permanent residency 
Canada has invited 4,200 immigration candidates to apply for permanent residency.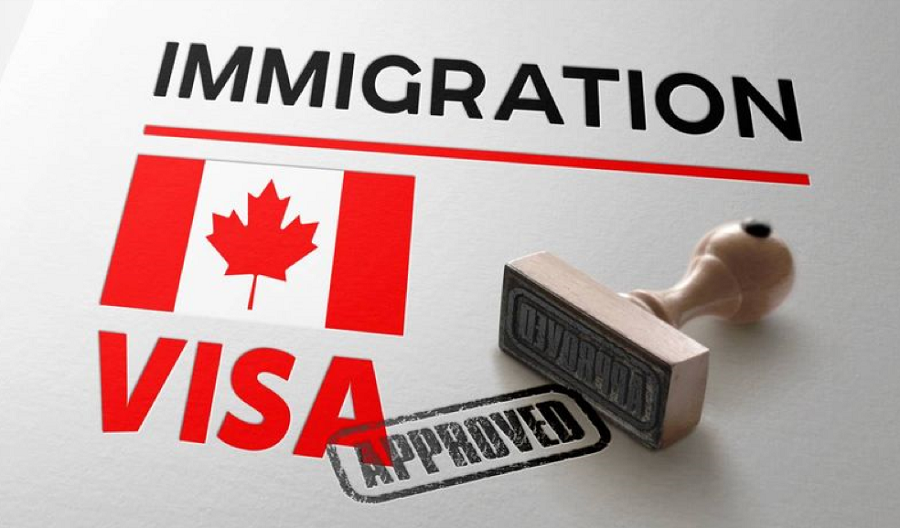 As countries around the world commence relaxation of ban on international travels, the Canadian government has issued another round of invitation to 4,200 Express Entry Candidates, to apply for its permanent residency. 
Canada held its 163rd Express Entry draw, inviting 4,200 immigration candidates to apply for permanent residence on September 16, being the second draw this month, with a comprehensive ranking system (CRS) score of 472. This is three points less than the previous draw held earlier in the month. 
This draw matches the 4,200 ITAs issued in an Express Entry round on September 2, which ties it for the second-biggest draw ever. The biggest draw issued 4,500 ITAs on February 19, 2020. The large number of invitations being issued by Canada is a strong indication that it remains committed to welcoming high levels of immigrants in 2021 and beyond. 
READ: Jobberman launches 'Best Match' product to get employers the right candidates, faster
The recent round of draw brings the total number of invitations issued this year to 74,150; a new record for this date, indicating an 86.4% success rate. 
 IRCC used its tie-break rule in this draw. The timestamp used was March 9, 2020, at 13:03:40 UTC. This means that all candidates with a CRS score above 472, as well as those candidates with scores of 472 who entered their profile in the Express Entry pool before the selected date and time, received an ITA in this invitation round. 
This rule is used to rank candidates, who have the same CRS score. A candidate's CRS score remains the primary factor in selecting candidates to be invited to apply for permanent residence. Factors that can affect the cut-off CRS score include the size of the draw (larger draws can produce a lower minimum CRS score), and the time between draws (shorter periods between draws can help to lower the CRS score). 
READ: 13.9 million Nigerian youth are unemployed – NBS
How it works
Express Entry, is the application system that manages the pool of candidates for Canada's three main economic immigration classes — the Federal Skilled Worker Program (FSWP), the Federal Skilled Trades Program (FSTP), and the Canadian Experience Class (CEC). The highest-ranked candidates in the Express Entry pool are issued ITAs in regular invitation rounds. 
A set number of the highest-ranked candidates are invited to apply for Canadian permanent residence, through regular draws from the pool. These invitation rounds typically take place every two weeks, and the vast majority involve candidates from all three Express Entry-managed categories. 
Eligible candidates for each program are issued a score under Express Entry's CRS, which awards points for factors such as age, education, skilled work experience, and proficiency in English or French. 
While a job offer is not required in order to be eligible under the Express Entry system, the CRS does award additional points to candidates who have one. It is worth noting that the Government of Canada has a processing standard of six months for permanent residence applications, filed through the Express Entry system. 
Nigerians trooping to Canada
According to the report, Nigeria was the fifth highest country, that migrated into Canada in the month of July 2020, behind India, China, Philippines, and Pakistan. This is an indication, that Nigerians are taking every opportunity possible to move into other countries of the world, perceived to give better opportunities in terms of education, career growth, sufficient earnings, amongst others. 
A recent report published by CEOWorld Magazine, reveals that Canada is the third world's best country to start a career in 2020, which is why many people around the world would troop in numbers, seeking to migrate to the country, while Nigeria on the other hand ranks bottom four, with the likes of Libya, Syria, and Yemen. 
Lagos State government seals warehouse repackaging expired curry powder
Following an anonymous tip, LASCOPA has sealed off a warehouse where expired curry powder was being packaged.
The Lagos State Consumer Protection Agency (LASCOPA), under the aegis of the Lagos State Government, has sealed a warehouse for repackaging unwholesome and expired curry powder.
This disclosure was made this morning in a press release to the general public, which was seen by Nairametrics, via the official website of Lagos State Government.
READ: Lagos seals 22 other buildings in Banana Island, Ikoyi axis over permits
Acting on an anonymous tip-off from a member of the public, the Special Monitoring Team of LASCOPA, led by its General Manager, Mrs. Kemi Olugbode, paid an unscheduled assessment visit to the warehouse, to verify the claim. The tip turned out to be genuine.
This decision is in line with the State Government's core mandate of protecting consumers from unwholesome products. The warehouse which was sealed by LASCOPA, for repackaging unwholesome and expired curry powder with the name Chinchilli and Ducross for sale, was said to be owned by Canvest Nigeria Limited. The warehouse is located at Plot 4, Cocoa Industrial Road, Ogba, Ikeja.
The General Manager, speaking after the exercise, said the enforcement team discovered thousands of expired products stored in cartons, while some were found in sacks that were ready to be repackaged for sale in the market.
(READ MORE: Lagos to remove illegal structures obstructing Lekki Regional Road project)
The Head of LASCOPA, emphasized that the staffs of the company involved in the fraudulent operation have been arrested. Olugbode disclosed that the property will remain sealed until the government commences prosecution of the owners of the warehouse, and all those involved in the illicit activity are apprehended.
Mrs. Olugbode, also encouraged members of the public to support the present administration's determination to rid Lagos of all illegal activities, by reporting those who are engaged in unwholesome activities that are detrimental to the health of residents.