Further rate decline expected as N405 billion worth of treasury bills mature 
A further decline in the interbank lending rates is expected as N405 billion treasury bills matured to boost liquidity. 
Inter bank lending rates would react to the inflow of the N405 billion from the maturity of treasury bills, as the former are expected to drop further.
Last week, the Interbank rates were brought down by the inflow of N900 billion matured Open Market Operations (OMO) treasury bills (on Friday), dropping rates by 4.25%.
Meanwhile, rates had initially fallen by 900 basis point to 12.1% last Tuesday due to the Central Bank of Nigeria's (CBN) deduction of N650 billion from some banks as cash reserve ratio for failure to meet the 65% Loan-to-Deposit Ratio (LDR).
According to analysts, it is expected that the interbank rate will keep on falling this new week, due to the liquidity boost expected from the maturing N405.9 billion secondary market treasury bills.
Analysts at Cowry Assets Management Limited disclosed that rates were expected to decrease marginally amid liquidity boost.
"In the new week, CBN will auction T-bills worth N74.84 billion, viz: 91-day bills worth N10billion, 182-day bills worth N20.00 billion and 364-day bills worth N44.84 billion. The maturing T-bills worth N74.84 billion, in addition to the maturing OMO bills worth N331.05 billion, we expect rates to decrease marginally amid boost in financial system liquidity," Cowry Asset Management said.
However, on the foreign exchange scene, the Naira continued its downward trend in the foreign exchange market as it dropped by an average of 50.5 kobo in the parallel market and in the Investors and Exporters (I&E) window last week.
Data from FMDQ stated that the rate for the I&E window rose for the sixth consecutive weeks to N364.57 per dollar last week from N364.06 per dollar the previous week, translating to 51 kobo depreciation, Vanguard reported.
[READ MORE: CBN issues N847.4 billion treasury bills for Q1 2020)
The continuous decline can be attributed to increased demand for dollars due to rising concerns over the six month decline of the nation's external reserves. While the downward trend in the external reserves is driven by lower revenue from oil, which accounts for about 90% of the nation's dollar earnings, it is aggravated by increased dollar sales by the CBN in its bid to meet dollar demand by foreign investors exiting the nation's fixed income market.
The country's foreign reserves stood at $38.775 billion as at Tuesday, December 24th, 2019, meanwhile, it is still unclear whether the CBN would devalue the country's currency has foreign reserves continues to drop.
FG needs to focus on business environment reforms – Sanusi
While speaking at the Kadinvest 5.0 Summit in Kaduna, the former CBN Governor gave salient suggestions to revamping the economy.
Former CBN Governor, HH Muhammadu Sanusi II has said the Nigerian government needs to focus on reforms that enable a better business environment and also called for economic diversification through maximizing technology as means to generate revenue away from crude oil.
Muhammadu Sanusi II disclosed this at the Kadinvest 5.0 Summit in Kaduna on Tuesday morning. Sanusi said the Nigerian government's role in the economy should be small, both in absolute and relative terms. Sanusi cited Nigeria's GDP per capita and tax revenue per capita, at $2,400 and $75 respectively, while development spending is just $36 compared to Kenya at $280 tax revenue per capita, and development spending of $280, despite having 90% of Nigeria's GDP per capita at $2,151.
"Government needs to multiply its tax revenue, the government needs to spend on business environment reforms," he said.
(READ MORE: Can Agriculture replace Oil in Nigeria?)
Solutions for Nigeria:
He said that the diversification made colonial Nigeria an economic success, based on the trading sector and the diversity of Nigeria's export base, including palm oil, groundnuts, cocoa, tin, hides and cotton, and others. He added that the diversity of export meant Nigeria was less vulnerable to terms of trade shocks driven by one export in particular.
"Nigeria has suffered boom and burst periods due to oil valuations. It affects us in direct and personal ways. The government needs to understand the importance of wrong and adverse economic decisions on the human being," he said.
Sanusi cited inflation numbers, saying Nigeria ignored inflation numbers of 2%, instead of breaking down the CPI and seeing how it affects millions of people who spend on food from minimum wages and how a 2% inflation growth wipes out earnings.
(READ MORE: Has the President erred in stopping CBN from funding food imports?)
He compared Nigeria's growth in the past 40 years with countries similar to countries like Malaysia. He added that Malaysia's export base has been diversified from commodities to manufactured goods in the past 30 years.
By 1979, Malaysia's top 2 exports were Crude Rubber and Cork and Wood. By the year 2000, Malaysia's top 2 exports were Electrical Machinery and Office machines/Automated Data Processing equipment. Malaysia's GDP per capita grew in the same period from $41 to $4,045. Compared to Nigeria's GDP per capita, which increased from $345- $2,655 from 1985-2015, but failed to diversify export base as Crude Oil was Nigeria's top export for the period.
"We were growing, but we did not diversify and that explains the huge level of poverty. It also explains the vulnerability of the economy to shocks," he said.
Sanusi added that the failure to diversify explains the relativity of Nigeria's slow pace, compared to Nigeria's growth for the same period."We have not moved in all these years. This is the difference between us and Asia, they moved!"
(READ MORE: Sanusi gets another major appointment)
On growth and structural change:
Sanusi made a case for a change of mindset with technology adaptation. He added that the wide usage of smartphones does not mean Nigeria has leapfrogged development, as we are not a producer of technology but primarily, a consumer.
He added that Nigeria is yet to leverage on the investments in the telecoms sector. "Infrastructure in Africa has become increasingly decoupled from tech training. Someone who uses a smartphone to produce a Nollywood movie is producing! We need to invest in human capital to boost technology innovation, the smartphone is a ticket to wealth… Every excuse Nigeria has to not grow, Indonesia and Malaysia had. We need to move away from a consuming attitude( with technology) to production,"
(READ MORE: Why Africans are fast using Bitcoin for payment transfers)
On Power generation for productivity:
"In a low-income environment, income elasticity is far more important than price elasticity. People would pay for electricity if they could use it to earn," he said. "Look at electricity as an economic resource, look at how much you could make. There is a difference between not earning a thing and earning something."
He cited how China focuses on two major metrics, which are; the number of employed and the number of those with access to electricity, citing the per capita contribution of electricity to production needed to move people away from poverty.
He encouraged skilled jobs that leverage technology, which would enable growth and also remove the pressure of Oil money on the states.
"Youths need an environment that has been created to give them skills. We need to invest in broadband as an economic resource," he said citing the importance of skill transfers in developing broadband infrastructure.
(READ MORE: Shell to focus on Nigeria, Gulf of Mexico and others as it seeks to cut 40% of costs)
On patterns for structural changes:
Sanusi said East Asia has moved from agriculture to manufacturing and later services, majorly from the informal to the formal sector. However, in Nigeria, the bulk of a similar change has been in the informal sector.
"Manufacturing GDP in Africa has fallen from 14% in 1990 to 10.1% today. Formal job creation has been modest. This is partly because of a mistaken view that Africa can simply leapfrog manufacturing to become a service-based economy. We have declining activity, while the rest of the world has increased activity".
He added that an enlightened industrial policy will translate to meaningful job creation. He concluded that Nigeria needs to link infrastructure development to economic growth. "You have to make sure your projects are linked, you don't just build a road here, a rail line there, an airport there without knowing how there are going to translate into an economy."
He also mentioned that Nigeria's Public Debt has risen, and due to high inflation he cannot see how the CBN can keep expanding its balance sheet.  He urged the FG to spend more time creating the environment through reforms that will attract the investments while also fixing the balance sheet.
Just in: NLC insists nationwide strike, protest to go ahead from September 28
The NLC has set Monday, September 28, 2020, as the date for it's proposed strike.
The Nigeria Labour Congress (NLC) has insisted on going ahead with its earlier planned strike and protest, with effect from September 28, 2020, following the failure of the Federal Government to reverse the increases in electricity tariff and fuel price.
According to a monitored media report, this disclosure was made by the NLC President, Ayuba Wabba, after the National Executive Council meeting of the labour organization in Abuja.
While restating that the proposed strike action by the organized labour would still go ahead next week, he also disclosed that the decision was unanimously taken by the chairmen of the 36 states and FCT chapters of the NLC.
Details later…
CBN reduces MPR from 12.5% to 11.5%
The Governor of the CBN has announced the reduction of MPR from 12.5% to 11.5%.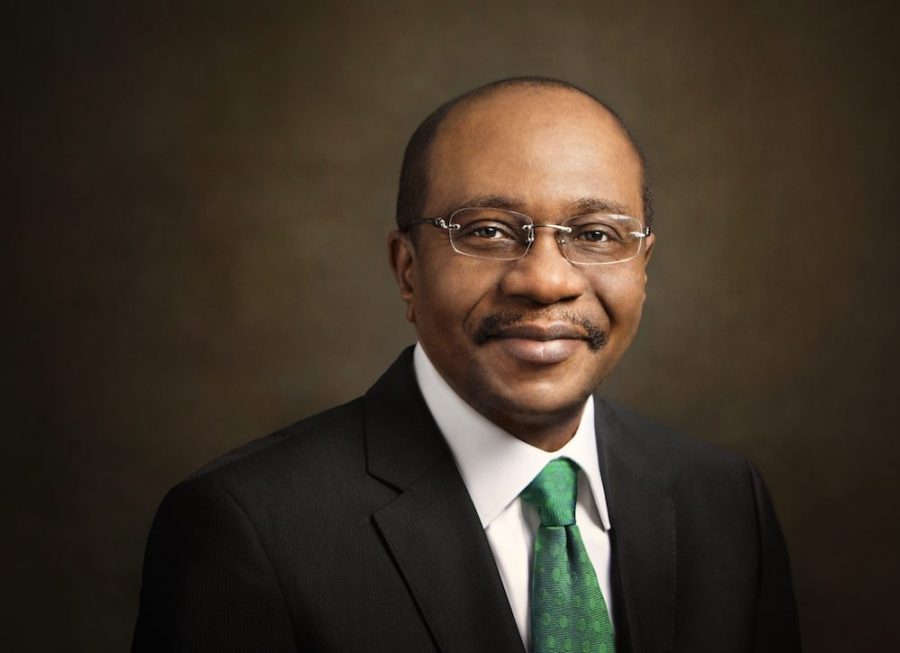 The Monetary Policy Committee (MPC) of the Central Bank of Nigeria (CBN) has voted to reduce the Monetary policy rate (MPR) from 12.5% to 11.5%. This was disclosed by Governor, CBN, Godwin Emefiele while reading the communique at the end of the MPC meeting on Tuesday.
READ: This is a copy of the Self-Certification form govt. wants targeted account holders to fill
The committee retained CRR at 27.5% stating that the recent inflationary pressures is not driven by monetary policies, rather as a result of structural policies.
Highlights of the Committee's decision
Reduce the MPR by 100 basis points from 12.5% to 11.5%
Adjust asymmetric corridor from +200/-500 to +100/-700 basis points around the MPR
Retain CRR at 27.5%
Retain liquidity ratio at 30%
Explore the Nairametrics Research Website for Economic and Financial Data
According to Emefiele, the Committee reviewed the choices before it, bearing in mind its primary mandate of price stability and the need to support the recovery of output growth. Consequently, the Committee noted that the likely action aimed to addressing the rise in domestic prices would have been to tighten the stance of policy, as this will not only moderate the upward pressure on prices but will also attract fresh capital into the economy and improve the level of the external reserves.
The Committee however, noted that this decision may stifle the recovery of output growth and thus, drive the economy further into contraction.
On easing the stance of policy, the MPC was of the view that this action would provide cheaper credit to improve aggregate demand, stimulate production, reduce unemployment and support the recovery of output growth.
In addition, the Committee noted the tendency of an asymmetric response to downward price adjustments by 'Other Depository Corporations', thus undermining the overall beneficial impact of a reduction to the cost of capital.
After all considerations, members were of the opinion that the option to loose will complement the Bank's commitment to sustain the trajectory of the economic recovery and reduce the negative impact of COVID-19.
He also stated that, liquidity injections are expected to stimulate credit expansion to the critically impacted sectors of the economy and offer impetus for output growth and economic recovery.
Based on the foregoing, the Committee decided to reduce the MPR by 100 basis points to 11.5% and adjust the asymmetric corridor to +100/-700 around the MPR.
MPC projects economic growth
Recall, that the Nigerian economy contracted by 6.1% (year-on-year) in the second quarter of the year as a result of the disruptions caused by the COVID-19 pandemic. The MPC however, projects a positive growth in the last quarter or at least Q1 2021.
"With persistent focus on activities meant to reverse the contraction, the MPC projects growth at positive levels in Q4 2020, or latest by Q1 2021, based on the anticipated positive results from the coordinated and sustained interventions by both the monetary and fiscal authorities."