Basketball in Africa: What future holds
The NBA recently announced that they would be forming a new basketball league on the African continent in the next decade.
One of the biggest sports leagues in the world, the National Basketball Association (NBA), recently announced that they would be forming a new basketball league on the African continent in the next decade. According to Bleacher Report, the Basketball Africa League is expected to commence exactly on March 20, 2020, in Senegal.
The new Basketball Africa League by the NBA, in collaboration with FIBA (The International Basketball Federation), would feature a total of 12 teams from Angola, Egypt, Kenya, Morocco, Nigeria, Rwanda, Senegal, South Africa & Tunisia. According to the official NBA website, every nation participating in the league would have no more than one team represented at the tournament.
With all the good news surrounding NBA's interest on the African continent, we must ask what the benefits would bring to Africa and what it would mean for the progression of sports on our continent. First of all, this initiative by the NBA and FIBA in Africa would help strengthen the basketball fan base on the continent. Currently, Africa is well represented in the NBA. Reuters reported that there were about 13 African born players on the roster of NBA teams in the 2018/19 season.
Some of these famous Africans in the NBA include Joel Embiid from Cameroon, whose net worth is about $178 million, according to Forbes, and Luol Deng from South Sudan, whose net worth is about $200 million, according to celebrity net worth.com. The report from Reuters further states that the number of African players would increase to 40 if players with African parents are included in the context.
This has not been the first time the NBA has sought ways to expand its popularity in Africa. Recently, the sporting organization began to live stream games on YouTube for viewers in sub-Saharan Africa in an attempt to generate more interest and build a fan base on the continent.
[READ MORE: A tech revolution in Ethiopia)
The NBA and FIBA would also help provide financial support, as well as resources, that would help further develop the game on the continent. As part of the assistance, the NBA would also provide training for the referees, coaches, and players.
According to Reuters, the NBA opened a Basketball academy in Saly, Senegal in 2017. NBA PR states that the facility features two indoor basketball courts, a multidimensional activity centre, a weight room, a conference room. In addition, dormitories and educational facilities are present at this academy and it would be the main training site for NBA Academy Africa prospects.
The NBA's influence in Africa, as well as the growth of audience interest on the continent, has definitely contributed to the NBA's general revenue collection. According to Reuters, the NBA generated $8 billion in revenue in the past year.
We as humans cannot see the future but if we were to make predictions, we could easily say that the Basketball Africa League (BAL) by the NBA and FIBA would be a success, due to previous groundwork the NBA has done on the African continent.
The future of basketball is definitely in Africa and this is positive for our future African basketball prospects on the continent.
Paul Olele Jnr writes from Washington DC. He is a 2019 graduate of George Washington University and currently works as graduate Media and Research Intern at the Initiative for Global Development.
Fidelity Bank Plc must cover the chink in its curtains to keep rising 
Fidelity Bank Plc follows the narrative of top tier-2 banks, which have had better or easier years.
The Nigerian banking sector has consistently been one of the most profitable sectors in the Nigeria Stock Exchange market. However, in 2020, Deposit Money Banks (DMBs) have faced a flurry of impediments, which may have affected their solidity.
With reduced income from fee and commission implemented at the start of the year by the Central Bank of Nigeria, the paucity of foreign currency for international transactions, the resulting economic contraction from dire effects of the coronavirus pandemic, and the consequent operational constraints of keeping employees safe, 2020 is obviously fraught with numerous disorders for banking institutions.
READ: Another Fidelity Bank Non-Executive Director purchases 1 million shares worth N2.75million
For most, it hasn't exactly been a year for growth at all, more like a walk in the woods, where improvements to bottom-line is almost unexpected. This period, many banks seem content with simply surviving and fundamentally matching their previous feats.
Fidelity Bank Plc follows the narrative of top tier-2 banks, which have had better or easier years. The bank generated a 2020 9M PAT of N20.4billion, rising 7.08% from the corresponding figures last year, but drilling solely into its results in Q3'2020 and its exact comparative period in 2019, the bank suffered reduced interest revenue, reduced fees and commission, reduced profit before tax, and reduced after-tax profit.
READ: STANBIC IBTC posts Profit After Tax of N45.2 billion in H1 2020
Fidelity Bank Plc concluded Q3 with a profit position of N9.1billion, 13.7% decline compared to its position in 2019 y/y. PBT reduced by 12.9% from N10.8billion in 2019 to N9.4billion this year. Gross earning in Q3 was only N49billion as against N57billion in 2019 – plummeting 14%.
The Group Chief Executive Officer of the bank, Mr. Nnamdi Okonkwo, commenting on the result said: "Our 9 months results reflect our resilient business model, particularly in a very challenging operating environment. We worked closely with our customers to gradually recover from the economic impact of the pandemic and the attendant effect of the lockdown. The drop in gross earnings was due to the decline in interest and similar income, caused by lower yields and drop in fee income."
READ: Sterling Bank Plc records 3.28% decline in 2020 9M gross earnings
True cause of the reduction in earnings
DMBs generate gross earnings under three primary subheads: Interests earned, Fees and commission, and Other operating income. Fidelity Bank Plc generated a combined total of N150.8billion for the period ended September 2020 from these three categories, compared to the N158.5billion in the corresponding period last year.
READ: Ethereum Miners earn a staggering $1 million in 1 hour
Deeper analysis reveals that this rising tier-2 bank has seen more deficit in revenue from fee and commission compared to the other aforementioned gross-earnings' generating-sources within this period. Interest earned dropped by a difference of N4.3billion, while revenue from fee and commission saw a decline of N4.8billion from N14.5billion in 2019 to N19.3billion YoY.
Fee and commission as a component of gross earnings
Card maintenance fees, account maintenance fees, commission on remittances, collect fees, telex fees, electronic transfer fees, amongst others, represent the plethora of channels that makes up income from fee and commission.
READ: Strong performance from Stanbic IBTC, despite weak retail banking position
The real insight this particular component of gross earnings provides is that a spike in revenue generated indicates increasing/increased customer account activity. The more a customer maximizes the usage of an account's product and facilities, the more the revenue earned from this segment. Thus, earnings from fees and commissions are so overriding due to their apparent controllability.
For example, a bank could make the decision to purely pursue and aggressively drive the usage of its ATM debit card and promptly see the revenue from commission rise. Furthermore, an increased rate of card production and collection necessitates usage and consequently means more money is earned as card maintenance fees.
READ: Unity Bank Plc posts gross earnings of N11.04 billion in Q3 2020
The fact that gross earnings reduced mostly from fees and commissions should be a telling concern for the Management of Fidelity Bank Plc. Post covid-19 would birth the dawn of a new era for business processes. The management must guarantee the usability of its electronic banking channels, promotion of its cards, and with urgency, implement improved service delivery mechanisms to ensure that it is the first port of call to customers for general payments and remittances.
These measures are of grave significance in the bid to bridge its widened fee and commission income gap.
READ: Central Bank says monetary policy not to blame for rising food cost
Other indices
Holistically, in the 9 months ended September, it is worthy of note that the bank made certain advancements. Customer Deposits, Net Loans and Total Assets all grew in double digits. Customer Deposits grew by 22.3% from N1.2billion to N1.5billion, Total Assets also rose by 21% from N2.1billion in 2019 to N2.5billion, and Net Loans rose by 12.9% to N1.3billion from N1.1billion.
Airtel is paying up its debts
Airtel's annual report revealed that the company has a repayment of $890 million due in May, as well as, an installment of $505 million due in March 2023.
Airtel's presence in 14 countries from East Africa to Central and West Africa would have been impossible without relevant financial investments. But, while the funds have been key to its growth in the past few years, many of its financial obligations are starting to mature quickly.
The Covid-19 pandemic has had negative economic effects on different sectors of the economy; however, the resilience of the telecom sector is evident in an increase in Airtel's income. The overall performance of Airtel increased with a revenue growth in constant currency of 19.6% in Q2 compared to 16.4% recorded in Q1, while revenue on reported basis increased by 10.7% to $1.82 billion, with Q2 revenue growth of 14.3%.
---
Unilever Nigeria Plc: Change in management has had mixed impact
9 months into the change of management, Unilever Nigeria Plc's performance in Nigeria has been largely underwhelming.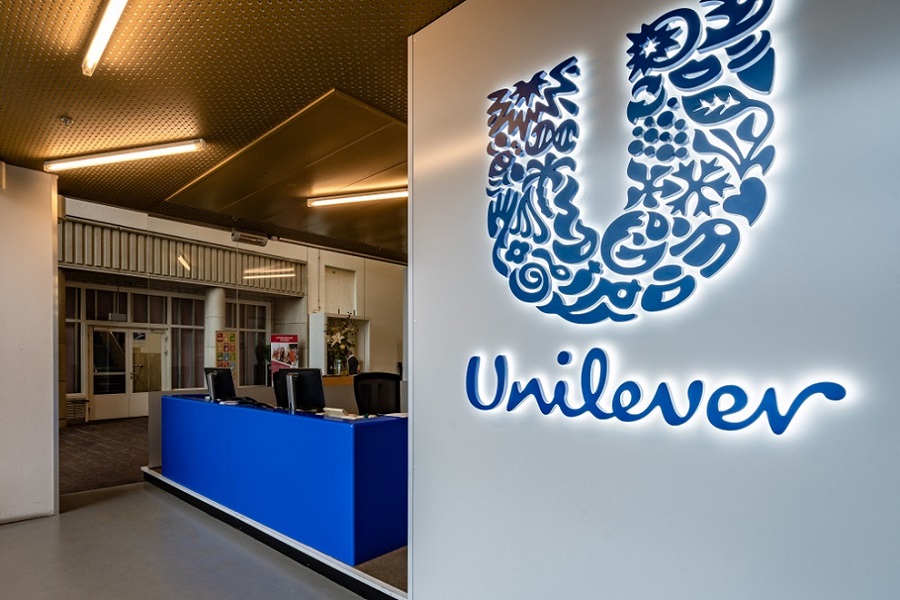 Change in the management of a company is never a walk in the park. Transitions usually take time to yield the desired results. Organizations can look to past successful managerial transitions for inspiration, but not for instruction because there is no defined playbook. The decision to replace Mr Yaw Nsarkoh, who served as the Managing Director of Unilever Nigeria Plc until the end of 2019 was plausible, but adjustments were never going to be an easy task.
Mr Nsarkoh had served as Managing Director of the company for 5 years and steered the course of its proceedings with remarkable skill up until the financial performance disaster which culminated in his resignation on November 28th, 2019.
---