CBN and other industry stakeholders establish N1 billion Bankers' Charitable Endowment Fund 
The CBN, in collaboration with other stakeholders in the banking industry, have established N1 billion Bankers' Charitable Endowment Fund.
The Central Bank of Nigeria (CBN), in collaboration with other stakeholders in the banking industry, have established N1 billion Bankers' Charitable Endowment Fund in order to improve the standard of living across the nation.
According to Leadership, the CBN Governor, Mr Godwin Emefiele at the 2019 Bankers' Dinner, disclosed that the Fund would cater to social programmes across the different communities in Nigeria. The governor encouraged other sectors of the economy to follow suit and put in efforts to better the standard of living in the country.
The Fund was created after a critical discussion with industry stakeholders, who desired to increase their support for social causes that are beneficial to society. Emefiele said that the banking industry has a critical part to play in the growth of the economy, as access to credit can boost household consumption and domestic production of goods and services.
According to him, the Bankers' Charitable Endowment Fund, would fund a major charitable initiative every year starting from next year.
"As we push forward on our priorities to drive economic growth, it is also critical that the banking industry remains focused on having a positive social impact on society. I am glad that the banking sector is making significant contributions in this direction, as 5% of its annual profits are dedicated to the Agric-Business/Small and Medium Enterprises Investment Scheme.
"The scheme has supported farmers, entrepreneurs and small businesses in engaging in productive activities. This contribution does not mean that we should relent in supporting social causes that are beneficial to society. If we all work together, we will be able to generate double-digit growth numbers in the near future," Emefiele said.
[READ MORE: 2020: CBN eyes $4 billion non-oil revenue)
However, on the issue of border closure, the governor said there's a need for Nigeria to eliminate the culture of importation so as to reduce unemployment and support growth of local industries.
"This is because if we do not reduce imports, the same imports will kill us knowing full well that such activities do not aid our efforts in creating jobs and supporting the growth of our local industries.
"If we choose to support excessive imports of goods that can be produced in Nigeria, we will lose jobs, our industries will die and insecurity and other social vices in our land will continue to increase. We must choose this alternative path of improving domestic production, which will support the growth of our local economy.
"While errors have been made in the past, we must forge ahead knowing that it is indeed still possible to attain a great Nigeria. But this can only be achieved if we work together and engage in activities that support improved production and consumption of goods and services that can be produced here.
"As the monetary and fiscal authorities continue to work tirelessly to support the recovery of our economy, I would like to reiterate that Nigeria is indeed open for foreign investors who are keen to support our efforts at unlocking the immense opportunities in our economy, knowing that it offers mutual gains to both the investors and the nation.
"Investors can be assured that their investments in Nigeria would be duly protected by the authorities, as we are fully aware of the various advantages they can provide to our economy in terms of capital and technological know-how. We hereby reaffirm our commitment to investors that Nigeria is indeed open for business," said Emefiele.
House of Reps to make Youths globally competitive
House of Representatives is determined to make the Youths globally competitive.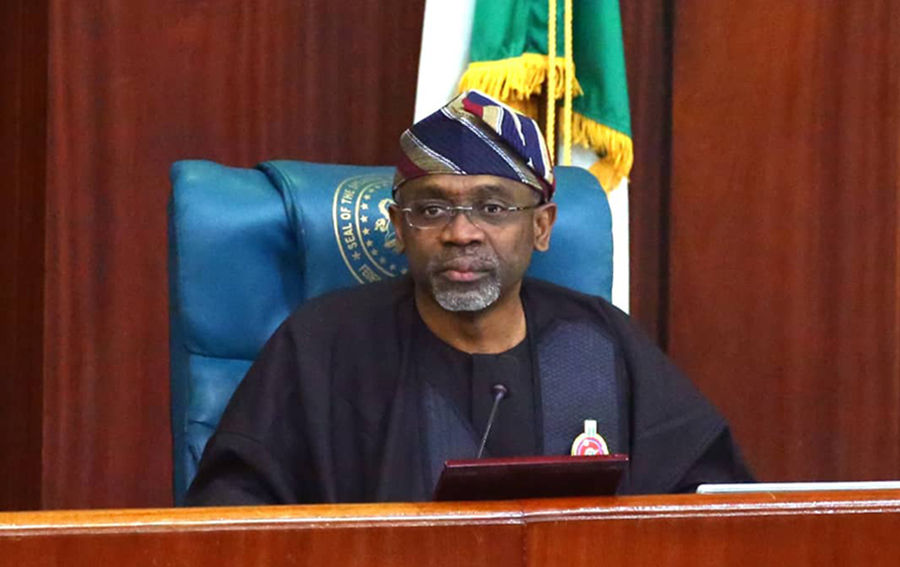 Lawmakers in the House of Representatives have assured Nigerian youths that they are committed to make them globally competitive.
This was disclosed by the Speaker of Nigeria's House of Representatives, Femi Gbajabiamila, on Wednesday.
 In a tweet, which the speaker shared after a meeting with a group of young lawmakers under the aegis of 'Young Parliamentarians Forum', he  reiterated that some of the demands of the youths following the #EndSARS protests would be addressed constitutionally, as part of the decision was to reform the Police, in a quest to accommodate a better Police Force.
On youth empowerment, the Speaker said that a lot still needs to be done, while pointing out that no government had done more than what the present administration has done.
What they are saying
He said, "All of us, every segment of the government, especially the House of Representatives, before the protests took the initiative, debated motions and took far-reaching decisions on the floor. We gave ourselves 30 days, and since then, we've been working night and day, especially with the Nigerian Bar Association (NBA).
"We thought the best way to go about it is that we amend the Police Service Commission Act, and that has been done and the report has been concluded and soon, it will be published and be on the floor.
"We are determined to resolve the Academic Staff Union of Universities (ASUU) matter, and if we can resolve two out of three issues, I think we would have gone a long way to help the lecturers who are on strike.
"There's a bill on vocational education, I think from the 8th Assembly that was even my bill. We'll pick it up again and pass it to you (Young Parliamentarians Group) to polish it up and add it to whatever ideas you have."
While speaking on the giant strides by the current administration in terms of youth empowerment, the Speaker said:
"I make bold to say that no government, in Nigerian history from inception, and I stand to be corrected, has put in as much in youth empowerment as this present government."
"Facts don't lie, a government that has devoted N500bn to youth empowerment every year. There's Trader Moni, N-Power, and several others, they are all there," he added.
Gbajabiamila added that the President Muhammadu Buhari's administration has done a lot about youth empowerment and is ready to do more.
COVID-19: Ogun orders full reopening of churches, mosques, hotels
Religious centres and other public places have been reopened following the success recorded in flattening the curve of COVID-19.
The Ogun State Government has ordered the full reopening of churches, mosques, businesses, hotels, and entertainment centres across the state.
This was disclosed by the State Governor, Dapo Abiodun, in a statement signed by his Chief Press Secretary, Kunle Somorin, via the state's Twitter handle on Wednesday.
Abiodun stated that the religious centres and other public places had been reopened, following the success recorded in flattening the curve of COVID-19.
According to him, the government is aware that many people are just recovering from the economic hardship imposed by COVID-19, as their activities had been affected by the lockdown, while necessary measures had been put in place to combat the pandemic.
He stated, "In the process of rebuilding the economy, the State Government was irrevocably committed to the successful implementation of the "Building our Future Together" agenda, and would ensure everything possible for people to have increased prosperity that would place the State on a sound footing towards continued development.
"Government would improve on testing, just as it continues to monitor the development and not hesitate to do selective lockdown should there be any flagrant disobedience to the set COVID-19 protocols."
COVID-19: Ogun orders full reopening of churches, mosque, hotels

Pleased with the drop of COVID-19 infections in Ogun State, @dabiodunMFR, has announced that all hotels, viewing centres, marquees, event centres, suites, guest houses, motels, and establishments providing…. pic.twitter.com/sMiUe3DUt5

— Ogun State Government – OGSG (@OGSG_Official) October 28, 2020
What you should know
Governor Abiodun had closed religious centres, businesses and schools in March, as part of moves to flatten the curve of the coronavirus.
He later announced the reopening of only worship centres and schools in August.
Abiodun pegged the number of worshippers for each service at 200, and insisted that services must not exceed one and a half hours.
CBN reveals framework for the N75 billion Youth Investment Fund
The Nigerian Youth Investment Fund will be funded through the NIRSAL MFB window of the CBN.
The Central Bank of Nigeria (CBN) has revealed the implementation framework for the Nigerian Youth Investment Fund.
This was disclosed in a publication by the Development Finance Department under the auspices of the Central Bank of Nigeria.
The CBN stated that the Nigerian Youth Investment Fund (N-YIF) would be funded through NIRSAL MFB window, with an initial take-off seed capital of N12.5 billion.
READ: #EndSARS: FG creates new N25 billion Youth Fund, to increase to N75 billion in 3 years
The N-YIF aims to financially empower Nigerian youths to generate at least 500,000 jobs between 2020 and 2023.
Objectives of the scheme:
 Improve access to finance for youths and youth-owned enterprises for national development.

 Generate much-needed employment opportunities to curb youth restiveness.

 Boost the managerial capacity of the youths, and develop their potentials to become the future large corporate organizations.
Explore Data on the Nairametrics Research Website
What you should know
Recall that on the 22nd of July, 2020, the Federal Executive Council (FEC) approved the sum of N75 billion for the establishment of the Nigeria Youth Investment Fund for the period of 2020 – 2023.
The fund was created to support the innovative ideas, skills and talents of Nigerian youths, and to institutionally provide Nigerian youths with a special window for accessing much-needed funds, finances, business management skills and other inputs critical for sustainable enterprise development.
The fund targets young people between the ages of 18 and 35 years.

Beneficiaries of NMFB, TCF and AgSMEIS loans, and other government loan schemes that remain unpaid are also not eligible to participate.

Individuals (unregistered businesses) shall be determined based on activity/nature of projects subject to the maximum of N250,000.

Registered businesses (Business name, Limited Liability, Cooperative, Commodity Association) shall be determined by activity/nature of projects subject to the maximum of N3.0 million (including working capital).

The tenor of the intervention is for a Maximum of 5 years, depending on the nature of the business and the assets acquired, of which interest rate of not more than 5% under the intervention shall be charged annually.

The Federal Ministry of Youth and Sports Development (FMYSD) will collaborate with relevant stakeholders to identify potential training for training/mentoring.

The youths that are duly screened (and undergo the mandatory training where applicable) shall be advised to login to the portal provided by the NMFB to apply for the facility.
READ: CBN raises alarm over fraudulent loan offers, investment schemes with charged fees
Optics
As a huge percentage of youths are engaged in the informal sector, the NYIF will facilitate the transition of informal enterprises owned by youths into the formal mainstream economy, where they can be supported comprehensively, build a bankable track record, and be accurately captured as active participants in economic development.