PFAs invest 71.4% total assets in FG securities
PFAs invest 71.4% total assets in FG securities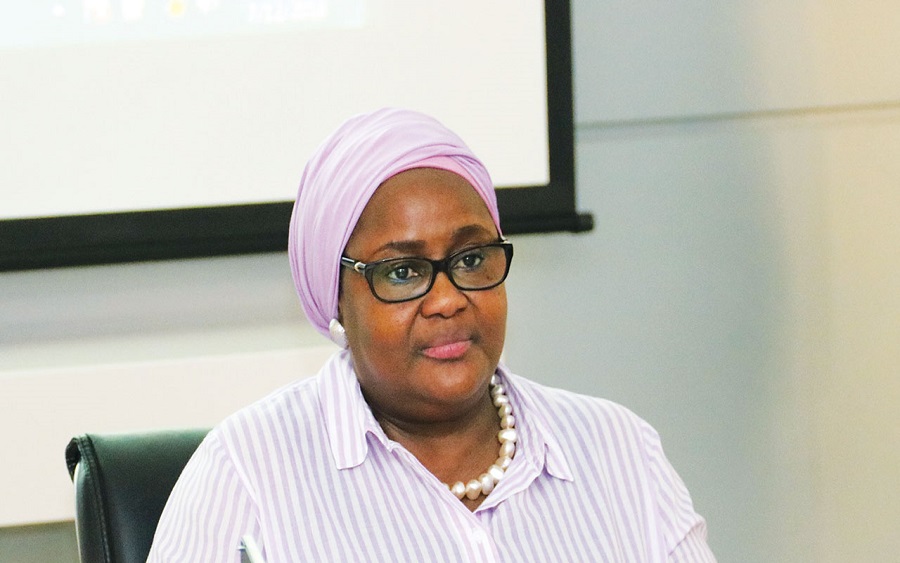 Pension Fund Administrators invested about N6.84trillion in the Federal Government securities, representing 71.43% of N9.58tn total pension assets as of the end of September 2019, Pension Asset Membership Data report obtained by Nairametrics revealed.
The report stated that while the Federal Government's securities took a huge chunk of the pension assets, state government bonds and corporate bonds took the balance of 28.57%.
Highlights:
The highest amount of N4.47tn invested in the Federal Government bonds alone
2.26tn invested in Treasury bills, while investment in Sukuk bond, agency bond, and green bond followed with N80.52bn, N10.69bn and N13.37bn respectively
The N10.69bn agency bond was invested in two government agencies, the Nigeria Mortgage Refinancing Company and the Federal Mortgage Bank of Nigeria
Sum of N125.24bn was invested by the PFAs in state governments securities
For the private sector, an analysis of the report showed that the sum of N492.08bn was invested in domestic ordinary shares, while foreign ordinary shares had a total investment of N65.14bn.
Other security instruments where funds were invested were corporate bonds, with N572.4bn; infrastructure bonds, N17.79bn; and supranational bonds, N4.03bn.
Similarly, the sum of N8.4bn was invested by the PFAs in foreign money market securities; N21.8bn in mutual funds; N231.58bn in real estate; N32.05bn in private equity fund; while cash and other asset investments had N26.7bn.
The huge appetite of PFAs for investing in government securities is beginning to be a source of concern due to a need to deploy these funds to the real sector of the economy.
The issue was part of deliberations at the last Monetary Policy Committee meeting held at the headquarters of the Central Bank of Nigeria.
The CBN Governor, Godwin Emefiele, while confirming this shortly after the MPC meeting, said the committee urged the fiscal authorities to ask the National Pension Commission to direct the PFAs to refocus their investments away from government securities into other productive sectors of the economy.
Breaking: COVID-19: Buruji Kashamu is dead
Kashamu's demise was announced by a former lawmaker-friend and party member on Twitter.
Senator Buruji Kashamu has died on Saturday.
Buruji, who was a member of the 8th Senate, died of COVID-19 at the First Cardiology Consultants, Lagos.
This was disclosed by Senator Ben Murray-Bruce via his Twitter handle.
I have just lost my good friend of forever to #COVID19. Until his death, Sen. Buruji Kashamu and I were inseparable. He died today at First Cardiology Consultants, in Lagos. May his gentle soul rest in peace. I pray his family and loved ones the fortitude to bear this heavy loss. pic.twitter.com/OJGIt0VK3n

— Ben Murray-Bruce (@benmurraybruce) August 8, 2020
Details soon …
NUPENG gives reasons it directed petroleum tanker drivers to embark on strike in Lagos
NUPENG said its members are being consistently extorted, intimidated, harassed and victimized by different groups.
The National leadership of the Nigerian Union of Petroleum and Natural Gas Workers (NUPENG) has disclosed the 3 major reasons why it directed Petroleum Tanker Drivers (PTD) to withdraw their services from Lagos.
NUPENG revealed that the 3 major challenges that were being faced by Petroleum Tanker Drivers include; Extortion of money from the petroleum tanker drivers by various security agents, the menace of containerized trucks at Apapa, Kirikiri and Beach Land axis of Lagos State and the harassment and extortion by area boys and area godfathers.
This was contained in the press statement that was issued by NUPENG on Friday, August 7, 2020, and signed by its National President, Comrade Williams Akporeha, and its General Secretary, Comrade Olawale Afolabi.
While directing petroleum tanker drivers to withdraw its services, the national leadership of NUPENG said it cannot afford to fold its arms while its members are being consistently and continually extorted, intimidated, harassed and victimized by different groups and segments in Lagos.
On the extortion of money from Petroleum Tanker Drivers by various security agents; NUPENG said that it is really disturbing that security agents who are expected to ensure free-flow of traffic and protection of road users now use their uniforms and arms to intimidate, harass and extort money from Petroleum Tanker Drivers. The union pointed out that this reprehensible conduct by the security agents is taking serious tolls on the psychological, emotional and financial state of Petroleum Tanker Drivers and their capacity to effectively and efficiently deliver services to the nation.
On the menace of Containerized Trucks at Apapa, Kirikiri and Beach Land axis of Lagos State and collusion of government officials hindering Petroleum Tankers from loading activities at depots and tank farms;
The union said that the persistent traffic gridlock and indiscriminate parking of containerized trucks on major Lagos roads and bridges leading to Apapa port, Kirikiri, Beach Land, Satellite Town, Ijegun, are another major setbacks bedevilling the smooth running of the operations of Petroleum Tanker Drivers in Lagos State.
NUPENG disclosed that as at today, MRS depot has been held captive for more than 3 months from discharging products to Petroleum Tanker Drivers despite heavy availability of Petroleum products stockpiled in their tank farm facilities.
They explained that for safety reasons, Petroleum Tanker Drivers cannot continue to struggle with these containerized trucks in these corridors considering the inflammable nature of the products their members carry and cannot afford to undermine safety standards, procedures and protocols in the course of rendering their services.
Some of the locations faced with this situation include Oshodi/Apapa Expressway, Ojuelegba Bridge, Iponri, Constain roads, Ikorodu road through Funsho Williams Avenue (formerly Western Avenue) to Ijora inward Apapa and Oshodi-Apapa Expressway through Mile 2 to Berger Yard inward Tincan Island. These locations have been overwhelmed with indiscriminate parking of these articulated vehicles, aggravating the gridlock faced by Petroleum Tanker Drivers that ply the roads daily to lift products.
On the harassment and extortion by Area Boys and Area god-fathers; The union said that it was really worried that Lagos State which is known to be a megacity and centre of excellence has now become a safe haven for area boys and area god-fathers who now see Petroleum Tanker Drivers as soft targets, extorting money from them on a daily basis, assaulting them and vandalizing their trucks in some instances, especially when some of the Tanker Drivers show restraints in paying them illegal fees and levies.
They said that the Petroleum Tanker Drivers (PTD) now battle with both Area Boys and Area God-fathers amidst the deplorable state of the roads in Lagos State, and this is really causing PTD lots of havoc on a daily basis.
The union pointed out that a distance of just about 10 kilometres, now takes 7 to 8 hours of manoeuvres by petrol tankers, many of which break down in the process, upturning their contents, killing PTD members and endangering the lives of several other Nigerians who traverse the roads.
They revealed that Tanker Drivers whose activities cut across Oguntedo, old Ojo road, Ijegun-Egba, Abule Ado and its environs in Satellite town, Oriade Local government Area, and Apapa corridor of Lagos state have continued to work in fears, following incessant attacks by members of various notorious groups who have developed a penchant for extorting money forcefully from Tanker Drivers.
They are known for operating unchallenged and freely around Apapa, Kirikiri, Mile 2, Maza-Maza and Abule-Ado, near Trade Fair flank and so on.
NUPENG said that they decided to embark on the indefinite strike after consultations with the different leadership organs of the union and stakeholders in the oil and gas industry.
MRS Oil announces resignation of its MD, appoints an acting MD
The disclosure was made in a notification by the oil marketing giant.
Oil marketing giant, MRS Oil Nigeria Plc, has announced the resignation of its Managing Director, Mrs Priscilla Thorpe-Monclus with effect from August 5, 2020, and the subsequent appointment of Mr Marco Storari as the Managing Director in an acting capacity.
The oil firm also announced the resignation of one of its directors, Mr Christopher Okorie, also with effect from August 5, 2020.
The disclosure was made in a notification by the oil marketing giant, which was sent to the Nigerian Stock Exchange (NSE) on August 7, 2020, and signed by its Company Secretary O.M. Jafojo.
The statement from MRS Oil Nigeria Plc reads:
"At the Board Meeting of August 5, 2020, the Board of Directors of MRS Oil Nigeria Plc, considered and approved the resignation of Mrs Priscilla Thorpe-Monclus as Managing Director and Director of the Company, and the resignation of Mr Christopher Okorie as Director of the Company, effective August 5, 2020.
"The Board of Directors also considered and approved the appointment of Mr Marco Storari as Director and Managing Director (Acting) of the Company.''
According to the statement, Mrs Thorpe-Monclus, during her tenure as the Managing Director, showed great commitment and dedication in her drive for the new MRS Brand, which resulted in the unveiling of three new retail outlets in Lagos, one in Owerri, two in Kano and two new outlets in Abuja. It also resulted in an overall business turnaround for the oil company.
The board commended the efforts of Mrs Thorpe-Monclus and Mr Okorie to the growth of the company and wished them the best in their future endeavours.
Mr Marco Storari, on the other hand, is a seasoned leader with more than 3 decades' experience in the management, shipping, trading and terminal operations in the industry. He has held various high-level positions where he recorded business successes in companies in Italy, Monaco and Nigeria.
He was, until his appointment as Acting Managing Directors, the Group Executive Director, Storage and Terminal for MRS Holdings Limited. He has been a driving force in the transformation of the MRS Group over the last 10 years.
The Board of Directors of MRS has expressed its confidence in the ability of Storari to bring to bear his wealth of experience in the industry, to improve business efficiency.
MRS Oil Nigeria Plc is a fully integrated and efficient downstream player, with leading positions in the Nigerian Oil Industry. The oil firm, with its head office in Nigeria's commercial capital, Lagos, previously traded under the name Texaco Nigeria Plc. It has 3 business units namely sale of petroleum products at retail outlets, sale of aviation fuel, and blending of lubricants.