PFAs invest 71.4% total assets in FG securities
PFAs invest 71.4% total assets in FG securities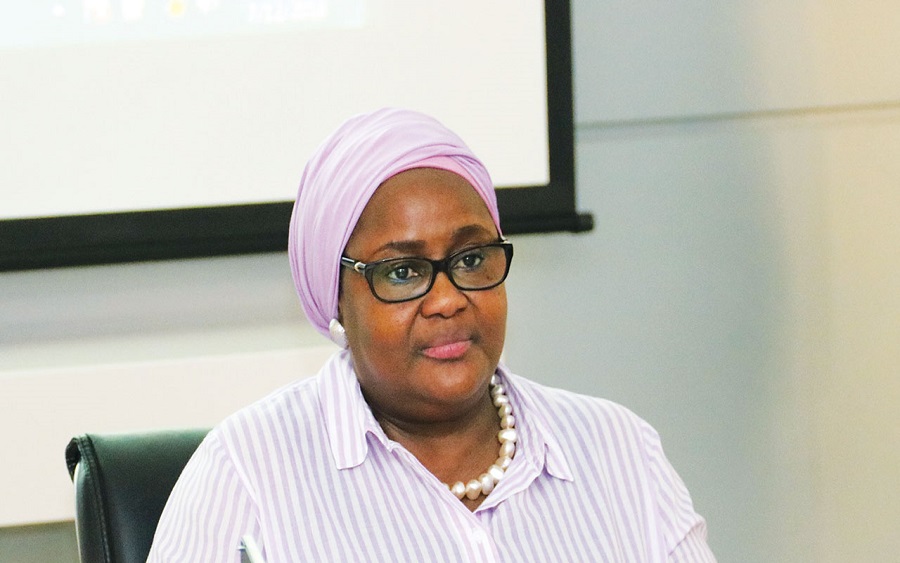 Pension Fund Administrators invested about N6.84trillion in the Federal Government securities, representing 71.43% of N9.58tn total pension assets as of the end of September 2019, Pension Asset Membership Data report obtained by Nairametrics revealed.
The report stated that while the Federal Government's securities took a huge chunk of the pension assets, state government bonds and corporate bonds took the balance of 28.57%.
Highlights:
The highest amount of N4.47tn invested in the Federal Government bonds alone
2.26tn invested in Treasury bills, while investment in Sukuk bond, agency bond, and green bond followed with N80.52bn, N10.69bn and N13.37bn respectively
The N10.69bn agency bond was invested in two government agencies, the Nigeria Mortgage Refinancing Company and the Federal Mortgage Bank of Nigeria
Sum of N125.24bn was invested by the PFAs in state governments securities
For the private sector, an analysis of the report showed that the sum of N492.08bn was invested in domestic ordinary shares, while foreign ordinary shares had a total investment of N65.14bn.
Other security instruments where funds were invested were corporate bonds, with N572.4bn; infrastructure bonds, N17.79bn; and supranational bonds, N4.03bn.
Similarly, the sum of N8.4bn was invested by the PFAs in foreign money market securities; N21.8bn in mutual funds; N231.58bn in real estate; N32.05bn in private equity fund; while cash and other asset investments had N26.7bn.
The huge appetite of PFAs for investing in government securities is beginning to be a source of concern due to a need to deploy these funds to the real sector of the economy.
The issue was part of deliberations at the last Monetary Policy Committee meeting held at the headquarters of the Central Bank of Nigeria.
The CBN Governor, Godwin Emefiele, while confirming this shortly after the MPC meeting, said the committee urged the fiscal authorities to ask the National Pension Commission to direct the PFAs to refocus their investments away from government securities into other productive sectors of the economy.
Covid-19: Africa records higher death rate than the global rate
Africa's coronavirus death rate is now higher than the global average according to Africa CDC.
Africa's coronavirus death rate has been reported to be higher than the global average as the continent struggle with a shortage of oxygen and other resources during this second wave of the coronavirus pandemic.
The continent's fatality rate currently stands at 2.5%, which is higher than the global rate of 2.2%, a departure from earlier in the pandemic, when the death rate in Africa was lower than that at the global level.
According to a report from Reuters, this disclosure was made by the Director of Africa Centres for Disease Control and Prevention (CDC), John Nkengasong, on Thursday, January 21, 2021, during a press conference.
While describing the trend as alarming experts, the continent's CDC boss pointed out that earlier in the pandemic, Africa's death rate had been below the global average.
He said, "The case fatality rate is beginning to be very worrying and concerning for all of us.''
Nkengasong also said that 21 African countries are now recording Covid-19 death rate of above 3% as the number of countries in the continent with a higher fatality rate than the global average continues to grow.
Some of the countries include Egypt, the Democratic Republic of Congo, Liberia, Mali, Sudan and a host of others.
What you should know
Africa has so far recorded 3.3 million cases of the coronavirus infections with 82,000 fatalities as at Thursday.
These figures represent a small fraction of the global total, but cases have been reported to have increased by 14% each week in the last 1 month.
According to data from Africa CDC, over the past week, cases decreased by nearly 7% compared to the previous week while deaths increased by 10%.
The continent reported 207,000 new cases in the past week, with South Africa alone reporting 100,000 of those new cases.
Ex-Real Madrid Striker, David Barral becomes first-ever footballer to be bought with Bitcoin
Former Real Madrid Striker, David Barral has become the first-ever footballer to be bought with Bitcoin.
Former Real Madrid striker, David Barral, makes transfer history as he became the first-ever professional player to be bought solely with virtual currency, Bitcoin.
Spanish third division side, DUX Internacional de Madrid, simply known as Inter Madrid, has officially signed the 37-year-old after teaming up with their new sponsors, Criptan that deals in cryptocurrency, The SUN reports.
Inter Madrid who are part of DUX gaming, eSports club owned by footballers Borja Iglesias and Real Madrid star, Thibaut Courtois, is yet to disclose the total value of the deal.
The Segunda Division B club went to Twitter to welcome their new signing and thank their sponsor.
"David Barral new player of DUX Internacional de Madrid, welcome to the infinite club! He becomes the first signing in history in cryptocurrencies. Thanks to Criptan, our new sponsor, for making it possible," the club tweeted.
The 37-year-old, who made over 50 appearances playing in the Real Madrid reserve side, expressed his delight at his latest move. Barral has also played for Spanish La Liga clubs Sporting Gijon, Levante, and Racing Santander.
"Glad to join the project of @interdemadrid with eager ambition and responsibility to continue competing and achieve important challenges in my sports career," he wrote on his official Twitter handle.
What you should know
A similar deal was when a Harunustaspor, Turkish amateur side, paid 0.0524 Bitcoin (£385) plus 2,500 Turkish Lira in cash (£841) for Omer Faruk Kıroğlu in 2018.
Back in December, Carolina Panthers offensive tackle Russell Okung became the first high-profile athlete in the United States to be paid in bitcoin.
Similarly, the Mark Cuban-owned Dallas Mavericks became the second NBA franchise to accept Bitcoin as a means of payment for both game tickets and merchandise.
Biden reverses US immigration ban on Nigeria, others
US President, Joe Biden has signed an executive order to repeal the immigrant visa ban on Nigeria and others.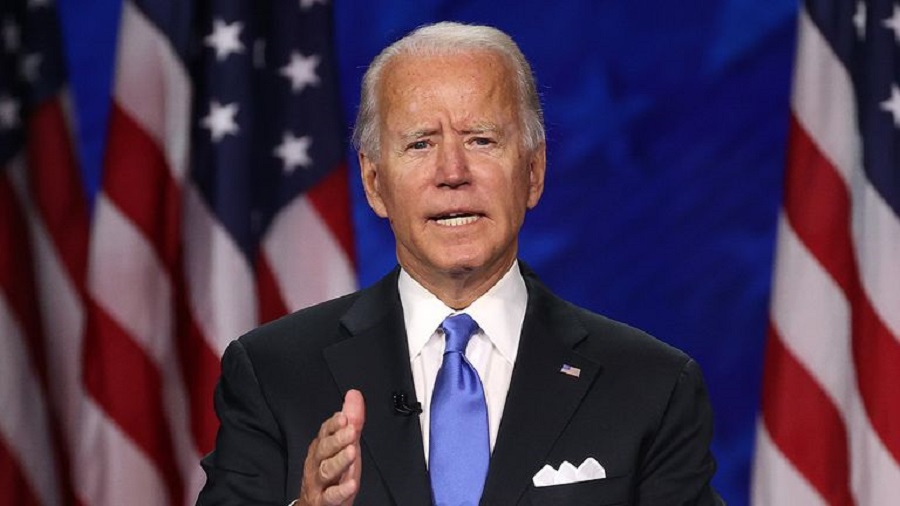 Newly-elected President, Joe Biden has signed his first executive orders as US President including reversing a Donald Trump-administration travel ban on 13 countries which were mainly Muslim and African nations.
Biden's executive orders, amongst other acts, also returns the US back to the Paris Climate agreement and stopping the construction of the border wall with Mexico.
This was disclosed in a report by Reuters after Biden signed 15 executive actions immediately after his inauguration.
"In the coming days and weeks, we will be announcing additional executive actions that confront these challenges and deliver on the president-elect's promises to the American people," Jen Psaki, Biden's press secretary said.
Other actions by Biden include reversing the Presidential permit for the controversial Keystone XL oil pipeline.
What you should know
Donald's Trump administration introduced a ban on citizens from countries which was upheld at the US Supreme Court, barring citizens of seven countries — Iran, Libya, Somalia, Syria, Yemen, Venezuela, and North Korea — from obtaining any kind of visas, and largely preventing them from entering the US.
Nairametrics reported that the US subsequently added six more countries to its travel ban list. They were Nigeria, Eritrea, Sudan, Tanzania, Kyrgyzstan and Myanmar. The extra ban meant citizens were allowed to visit but were banned from settling permanently in the United States.
US government gave conditions to get it to review Nigeria's status on the ban list, including getting Nigeria to improve on its data intelligence such that it would be easy to investigate any immigrant wishing to visit the United States and meet information-sharing systems.
In August 2020, President Muhammadu Buhari disclosed that it will take enormous resources to reverse the ban on immigrant visas for Nigerians by the United States Government. He also noted that the country was making some progress in that regard.
Biden's reversal of Trump's policies is part of an aggressive push to roll back some of his predecessor's strict and controversial immigration policies which have been condemned by world leaders and civil groups in the past.