Nigerians react to Social Media Bill, mock lawmakers over similarity with Singapore 
The Nigerian Social Media Bill reportedly has the same contents with the Protection from Online Falsehood Bill of Singapore.
Nigerians have begun to protest against the Social Media Bill as it passed second reading. The Bill, which was reintroduced in the first week of November 2019, reportedly has the same contents with the Protection from Online Falsehood Bill of Singapore. The similarities have made some Nigerians mock the lawmakers for allegedly copying the Singapore Bill.
The Nigerian bill is titled, 'Protection from Internet Falsehood and Manipulations Bill, 2019' and was reportedly sponsored by Mohammed Sani Musa, Senator representing Niger East Senatorial District. The bill seeks to regulate social media use in Nigeria and tame hate speech, but it seems some Nigerians are not in support.
The belief among some Nigerians is that the passage of the Social Media Bill is the government's method of turning the country into an authoritarian state, but Senator Mohammed said in a Nairametrics' report that the legislation was needful because it would protect the country's "fragile unity".
Why Nigerians are angry 
Government defines what's false: The Social Media Bill doesn't have well-defined guidelines as to what's false and true. This gives the government prerogative to determine which statement – written or spoken – is false or true.
In the Nigerian bill, "A person must not do any act in or outside Nigeria in order to transmit in Nigeria a statement knowing or having reason to believe that;
it is false statement of fact, and the transmission of the statements in Nigeria is likely to be prejudicial to the security of Nigeria or any part of Nigeria. Also, be prejudicial to public health and public safety.
[READ MORE: Buhari signs Production Sharing Contract (PSC) Amendment Bill into law]
This makes Nigerians believe the bill gives the government authority to act as judge & jury at the same time in a matter against the state. The author of a statement adjudged to be false is liable to a monetary fine depending on the level of offence or 3-years imprisonment or both.
Right to block access to internet: In the bill, there is 'Access Blocking Order'. The Nigerian government, through the law enforcement department, can block any citizen from accessing the internet. The Nigerian Communication Commission (NCC) will be ordered by law enforcement department to switch internet access off.
This means if a group of people is believed to be transmitting what the government defines as a false statement, the NCC will instruct the network providers, on behalf of security forces, to disable access to the internet of the group or region. Telecommunications companies which don't comply with government's order risk N10 million fine for every day.
This section of the bill scares Nigerians because shutting down the internet has been one of the weapons used by some African leaders who did not find comment against them favourable. In 2018, the Cameroonian government had shut down internet connection in its anglophone region (Cameroon is divided into two regions; Anglophone; English speaking region and francophone; French-speaking region) on two separate occasions for total 240 days within two years.
Process of getting back internet: For those whose access to the internet is cut off, they are expected to take their grievance to the High Court, but that's after they have applied to the Law Enforcement Department to vary or cancel the block out.
Copy & Paste of Singapore bill: The Nigerian lawmakers are being mocked for copying the same content on Singapore's 'Protection from Online Falsehoods and Manipulation Act 2019'. Some Nigerians believe that this is an act of plagiarism.
What Nigerians are saying 
The social media bill content violates the human right to freedom of speech and information access.
When the government get to play judge & jury over what is fake & what is true, their power is sweeping & the effect chilling.
Nigerians #SayNoToSocialMediaBill! pic.twitter.com/YjGn5GeqoQ

— EiE Nigeria (@EiENigeria) November 22, 2019
The "Hate Speech" Bill is Demonic.

They Want To Destroy This Country So Bad. STOP IT! 💔#SayNoToHateSpeechBill#SayNoToSocialMediaBill

— Pronounced G-yaz (@Giyaz_YZ) November 22, 2019
Good morning ! Hope all is well. Well it's not. If the social media bill passes law enforcement agencies have the right to shut down internet at any time.This means if we are shouting about something our government is doing.They can TURN OFF our internet! #SayNoToSocialMediaBill pic.twitter.com/5CDw33djsx

— Bolanle Olukanni (@bolanleolukanni) November 22, 2019
Incase you don't understand the legal jargons. Government wants to off our internet if we tweet "This Buhari sef…" They want to send people to jail for "false information" that's not explicitly defined. That is, they decide what is false. Biko,#SayNoToSocialMediaBill

— Baba Folarin (@That_IjebuBadoo) November 22, 2019
This is not a matter of belonging to APC, PDP or SDP.
It doesn't matter whether you are a Yoruba, Hausa, or Igbo.
It has nothing to do with you being a Muslim, Christian or Idol worshipper.
This is a war against you & I.
This is a war against our freedom.#SayNoToSocialMediaBill pic.twitter.com/eTSnv6BcRP

— B h a d o o s k y (@BhadmusAkeem) November 22, 2019
The Antidote for Hate Speech isn't Hate Speech Bill..
It's GOOD GOVERNANCE.#SayNoToSocialMediaBill #SayNoToHateSpeechBill pic.twitter.com/QU1KT6kiM9

— Don-PaBLO (@PaBLO1759) November 22, 2019
This man is incompetent, irresponsible, and unfit to be a senator. He is an enemy of the Nigerian people, and clearly has no positive interest in this country.

PS: If the social media bill is passed into law, I'd probably go to jail for this tweet. #SayNoToSocialMediaBill https://t.co/VYt9AvQUUA

— . (@OlumideOG) November 22, 2019
It's very obvious that the Social Media Bill is motivated by the discomfort experienced by corrupt senators, their plans to protect their self-interest & continue their corrupt acts.
This is a war against our freedom.
This is a war against our Power.
We #SayNoToSocialMediaBill

— Tife🌚 (@Tife_fabunmi) November 22, 2019
Social media is one of the only places in Nigeria where you can freely speak your mind, but now they want to take that away.

Not surprised senator who slapped that young woman is among those supporting this bill.

He felt the power of social media. #SayNoToSocialMediaBill pic.twitter.com/rJ4GeaMa6q

— Pastor Ola ✨ (@Biisi96) November 22, 2019
Can we organise a protest?
Is there a way we can make our voices heard? #SayNoToSocialMediaBill

— Asphodel | Stay safe. (@TheIfedolapo) November 22, 2019
On Singapore similarities 
Singapore is a very scary benchmark!!!#SayNoToSocialMediaBill https://t.co/BFXFcdAdPO

— Ebuka Obi-Uchendu (@Ebuka) November 22, 2019
Buharists are so pathetically incompetent to the extent that they went and copied an anti free speech bill from Singapore

They pirated a tyrannical bill from Singapore to muzzle free speech in Nigeria

No originality even in tyranny

What a shame! #SayNoToSocialMediaBill

— nafiiu (@nafeezi) November 22, 2019
We didn't see the infrastructural development of Singapore to copy

We didn't see their response to Natural disasters such as flooding to copy

Education there is not a thing of emulation for us

It is this stupid bill we copied. Who cursed thee NIGERIA#SayNoToSocialMediaBill https://t.co/BT1L0ufRNs

— A D E G B O Y E G A (@lefthandedDavid) November 22, 2019
The Bill is a replication of Singapore's Protection from Online Falsehoods & Manipulation Act 2019 signed into law in June.
Meanwhile, Singapore is a very bad example to copy from, it ranks 151 out of 180 in @RSF_en 'World Press Freedom Index'.#SayNoToSocialMediaBill pic.twitter.com/bpz36IhDTA

— EiE Nigeria (@EiENigeria) November 22, 2019
https://twitter.com/Uduak_Ekpedeme/status/1197875687568429057
Nigeria, pick a damn hustle and stop being a plagiarist. This senate has to be the most insanely dubious set of sold out leaders we've ever had. Imagine they had to copy the Singapore bill word for word!

— Lydia Ufuoma (@Leediiah) November 22, 2019
Senator: Computer, change "Communication" to "Transmission", and "Singapore" to "Nigeria".

…..

Computer: Editing completed!@NGRSenate:Thank you. Now, we have a new bill. #SayNoToSocialMediaBill#SayNoToHateSpeechBill

— G! (@OgSadik) November 22, 2019
[READ ALSO: Buhari proposes sweeping changes to tax laws in 2019 Finance Bill]
Don't also forget to add that as of June 2018, Singapore's population stood at 5.64 million.

Nigeria, a country of over 200 million people is copying a bill from a Country of 5.64 million people(lesser than Lagos population figure's) .

What a shame.. !! #SayNoToSocialMediaBill https://t.co/o4CRqGKZF6

— 👑 Obong Ekpe 🐯🤴🐅 (@Ody_johnson) November 22, 2019
They go to the abroad to copy the wicked side and neglect the good part, Singapore has good roads, electricity and good health, social infrastructure… Nigeria Govt which of this have you done? None and you are quick to want pass one stupid bill into law #SayNoToSocialMediaBill

— Big Tymer (@sivosnoop) November 22, 2019
Lack of vaccine access will reduce Africa's economic growth compared to rest of world – IMF
IMF forecasts that Nigeria is expected to grow by 2.5% in 2021 and 2.3% in 2022.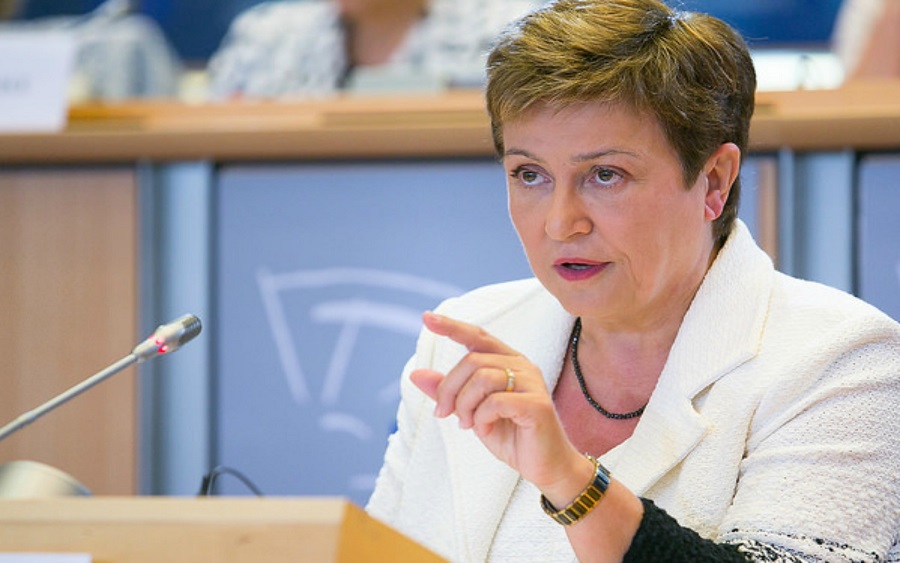 The International Monetary Fund (IMF) has stated that a continued lack of access to vaccines will see Africa's projected growth at 3.4% compared to the rest of the world at 6%.
The IMF disclosed this in its Regional Economic Outlook for Sub-Saharan Africa, April 2021, which was published on Thursday.
What the IMF said
Despite turning out better than expected, growth in 2020 is estimated to have been the worst on record at –1.9 %, leading to a sharp spike in poverty.
In 2021, the region's economy is expected to resume expansion at 3.4%, weaker than the 6% for the rest of the world, amid a continued lack of access to vaccines and limited policy space to support the crisis response and recovery.
Macroeconomic policies will in many countries entail some difficult choices. Saving lives remains the first priority, which will require access to affordable vaccines, ensuring that the logistical and administrative prerequisites of vaccination rollouts are in place, targeted containment efforts, and added spending to strengthen local health systems.
The IMF urged that African leaders needed to create more fiscal space and implement transformative reforms to unlock economic growth. These include mobilizing domestic revenue, strengthening social protection, promoting digitalization, and improving transparency and governance.
The body added that the need for reforms is to reduce debt and find a sustainable footing which would be a catalyst for longer-term growth and provide opportunities for the region's new job seekers.
On growth projections
IMF forecasts that Nigeria is expected to grow by 2.5% in 2021 and 2.3% in 2022.
South Africa is expected to grow by 3.1% in 2021 and 2.0% in 2022.
Kenya is expected to have higher growth at 7.6% in 2021 and 5.7% in 2022.
Meanwhile, Ghana is forecasted to grow by 4.6% in 2021 and 6.1% in 2022.
In case you missed it
Nairametrics reported earlier this month that the International Monetary Fund had lifted its global growth outlook to 6% in 2021 (0.5% point upgrade) and 4.4% in 2022 (0.2 percentage point upgrade), after an estimated historic contraction of -3.3% in 2020, due to the effects of the COVID-19 pandemic.
Money Printing: Emefiele threatens to recover budget support loans from state govts
Godwin Emefiele has threatened to recover intervention loans extended to State Governors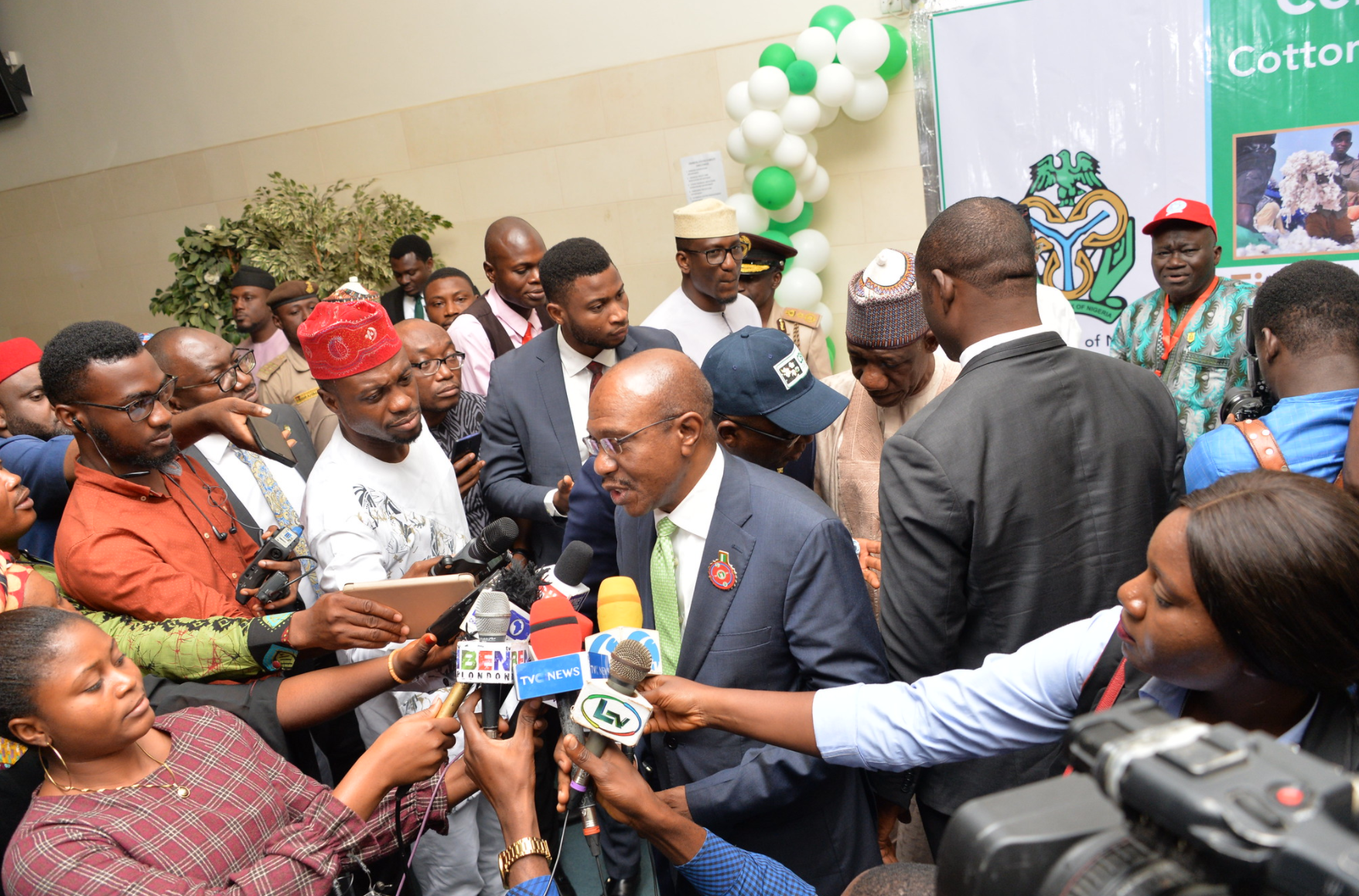 Central Bank Governor, Godwin Emefiele has threatened to recover intervention loans extended to State Governors following remarks made by Edo State Governor Godwin Obaseki that the government had printed N60 billion to fund government expenditure.
In response to the question asked by Journalists, Emefiele remarked:
"In 2015, 2016 the kind of situation we find ourselves now, which is even worse than 2015 2016, we did provide budget support facility for all the states of this country, that loan remains unpaid till now and we are going to insist on the states paying back those monies going forward since they are accusing us of giving them loans."
The comments appear to be a threat to State Government that the Central Bank will call back loans issued to state governments which could perhaps mean deducting the loans from the monthly Federal Allocations shared between States and Federal Government.
States and Federal Government have faced severe economic challenges over the last year as Covid-19 Pandemic and the fall in oil prices hurt government revenues. To continue running the government, the central bank lent trillions of naira to the Federal and State Government through several intervention funds often backed by the Ways and Means provisions which allow the apex bank to lend money to the government.
Godwin Obaseki told his state transition committee members
"When we got FAAC for March, the federal government printed an additional N50-N60 billion to top-up for us to share. This April, we will go to Abuja and share. By the end of this year, our total borrowing is going to be between N15 and N16 trillion. Imagine a family that is just borrowing without any means to pay back and nobody is looking at that, everybody is looking at 2023, everybody is blaming Mr. President as if he is a magician."
The Finance Minister chastised the governor for making such a comment explaining that
"The issue that was raised by the Edo State Governor for me is very, very sad Because it is not a fact….When we got FAAC for March, the federal government printed an additional N50-N60 billion to top-up for us to share. What we distribute at FAAC is revenue that is generated and in fact distribution revenue is public information. We publish revenue generated by FIRS, the customs, and the NNPC and we distribute at FAAC. So, it is not true to say we printed money to distribute at FAAC, it is not true," Zainab Ahmed
Emefiele also attempted to explain the concept of printing money and at some point confused it with lending money. "If you understand the concept of printing of money. Printing of money is about lending money, that is our job. To print is about lending money"
"Money Printing" in economic terms is also referred to as quantitative easing and occurs in a period of a recession or economic crunch. Central Banks pump money into the economy by either buying bonds or crediting the accounts of banks or the government in the hope that this will spur economic growth. The money is often repaid via tax receipts when the economy recovers. The United States recently doled out over 1 trillion to Americans to help them recover from Covid-19.
Nairametrics | Company Earnings
Access our Live Feed portal for the latest company earnings as they drop.