Trade Financing: AFDB agrees 3- year $250 million deal with ABSA  
The African Development Bank (AfDB) has agreed a $250 million trade financing deal with ABSA,
The African Development Bank (AfDB) has agreed a $250 million trade financing deal with ABSA, in its efforts to foster inter and intra Africa trade, and reduce trade financing gap on the continent.
According to The Guardian, the deal, a three-year facility signed on the 12th November at the just concluded Africa Investment Forum was tagged: "Risk Participation Agreement (RPA)". The facility was arranged in partnership with ABSA, a Pan-African company which has footprints across economies in the region.
Details: AfDB and ABSA will share the default risk on a portfolio of eligible trade transactions originated by African Issuing Banks (IBs), subject to confirmation by ABSA for the duration of the facility.
Meanwhile, ABSA leveraging AfDB's AAA rating will underwrite trade transactions issued by IBs in sectors such as agriculture, energy, and light-manufacturing with a focus on Small and Medium-Sized Enterprises (SMEs) in low-income African countries.
The AfDB's part under the RPA is to assume up to 50% (and 75% in special cases) risk on every underlying transaction issued by the IBs, while ABSA will confirm such a transaction and bear not less than 50% of its underlying risk.
[READ MORE: Ropeways, AfDB reap gains at Africa Investment Summit]
Since 2013, AfDB's RPA programme has braced over 16 issuing banks with about $650 million limits in Southern Africa and supported over $4 billion in trade across other African countries, with $938 million of that being intra-Africa trade.
The Vice President for Infrastructure, Private Sector and Industrialization, AfDB, Pierre Guislain, said, "The RPA facility is one of the tools employed by the bank to alleviate poverty and achieve robust economic growth and sustainable development on the continent through increased trade facilitation of import-export activities of African local corporates and SME's; enhanced inter and intra-Africa trade; and regional integration.
"This is consistent with the bank's High 5s focus to Industrialize Africa, Light up Africa, Integrate Africa, Feed Africa, and Improve the Living Standards of Africans."
FG approves 60% debt forgiveness for licensed radio and television stations  
The effective date of the debt forgiveness shall be July 10 – October 6, 2020. 
The Nigerian government granted a 60% debt forgiveness to all licensees indebted to the National Broadcasting Commission (NBC). The move was an additional step to the 2 months license fee waiver granted to the industry as a palliative to deal with the effects of the COVID-19 pandemic. 
Minister of Information, Lai Mohammed, said the measures were put in place as a result of the report submitted by the post-COVID-19 initiative committee for the creative industry. 
GOVERNMENT GRANTS 60% DEBT FORGIVENESS TO DEBTOR BROADCAST LICENCEES.

The Federal Government of Nigeria has granted 60% debt forgiveness to licencees indebted to the NBC. This is in addition to the 2 months licence fee waiver granted earlier……..https://t.co/Sd4UCPgNJH pic.twitter.com/1hkNJSjBvb

— nbcgovng (@nbcgovng) July 6, 2020
He added that many radio and television stations remain indebted to the government to the tune of N7.8 billion. 
The Minister added that the debt forgiveness will not apply to pay-TV service operators but to only terrestrial TV and radio stations in the country.
He added that the criterion for enjoying the debt forgiveness is for the debtor to pay 40% of their existing debt within 3 months. Any station that is unable to pay the 40% indebtedness within 3 months window shall forfeit the opportunity. 
Existing license fee is discounted by 30% for all open terrestrial radio and television services effective July 10. 
The effective date of the debt forgiveness shall be July 10 – October 6, 2020. 
Covid-19: Scientists ask WHO to revise recommendations as new evidence emerges 
Researchers plan to publish in a scientific journal next week, an open letter to WHO.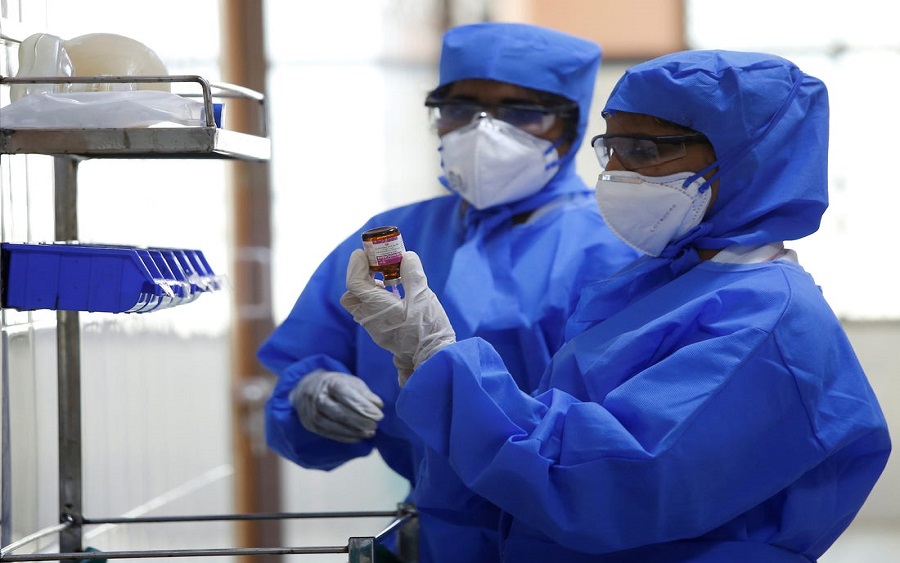 Hundreds of scientists have asked the World Health Organization (WHO) to revise its recommendation for the novel coronavirus pandemic, after they discovered new evidence suggesting that air-borne smaller particles of the virus can infect people. 
The WHO had disclosed that the coronavirus disease spreads primarily from person to person through small droplets from the nose or mouth, which are discharged when a person with the coronavirus disease coughs, sneezes or speaks. 
According to the scientists whether the virus is carried by large droplets that zoom through the air after a sneeze or by much smaller exhaled droplets that may move quietly through the length of a room, the coronavirus is borne through air and can infect people when inhaled. 
Researchers plan to publish in a scientific journal next week, an open letter to WHO by 239 scientists in 32 countries, where they outlined the evidence showing that smaller particles can infect people. 
However, the United Nations health agency has said that the report from the scientists that the virus is airborne was not convincing.  
According to the WHO technical lead for Infection Prevention and Control, Dr Benedetta Allegranzi, ''Especially in the last couple of months, we have been stating several times that we consider airborne transmission as possible but certainly not supported by solid or even clear evidence."  
It can be recalled that WHO said over the weekend that it was stopping its trials of the malaria drug hydroxychloroquine and combination HIV drug lopinavir/ritonavir on hospitalized patients with the coronavirus disease after they failed to reduce the death rate. 
The setback came as the WHO reported more than 200,000 new cases of the disease globally, the first time in a single day. 
FCMB shuts contact centre locations due to COVID-19 scare
Other banks have recently had to shut down their branches due to public health concerns caused by COVID-19.
First City Monument Bank (FCMB) Limited informed its customers, yesterday, that its contact centre locations have all been temporarily shut down following COVID-19 scare.
A brief statement that was issued via Twitter emphasised that the general shutdown of the physical locations is only a temporary and precautionary measure aimed at preventing further spread of the contagious virus. The statement, however, did not clarify whether there have been any reported cases of infection at these contact centre locations.
"Dear Customers, we trust you are doing well and staying safe. We would like to inform you about the temporary closure of one of our Contact Centre locations as a precautionary measure to curtail the spread of COVID-19 and protect our employees," part of the statement said.
Meanwhile, customers were informed that FCMB's contact centres will remain active in the meantime, albeit virtually. However, customers may experience delays prior to being attended to. Customers were also advised to explore the self-help options offered by the bank's electronic banking channels in order to resolve their challenges.
As a result, even though our Contact Centre remains functional, you may experience longer wait times when reaching us. We sincerely apologize for every inconvenience.

— FCMB (@MyFCMB) July 5, 2020
Nairametrics understands that some of the bank's customers have been experiencing some 'not so great' customer service over the past few weeks. One of these customers, who chose not to be named, confirmed this to Nairametrics. Reacting to the statement by the bank, the customer said:
"This statement explains why the bank has not been responding to complaints across all its channels. For at least 4 weeks now, they don't respond to emails, WhatsApp messages or DMs. I have some funds that they have not reversed in like 4 weeks now. If you check Twitter, you will see so many similar complaints."
Recall that some other banks have had to close down their branches due to the same reason given by FCMB. Just recently, Jaiz Bank Plc shut down its Ikeja branch for disinfection. Weeks before that, Wema Bank also confirmed that two of its branches were temporarily shut down after two staff became infected with the virus.