Black Friday: Konga tipped to break Alibaba's $38 billion record but Jumia poses threat
Konga has been tipped to break the shopping record of China's online supermarket, Alibaba, despite the stiff competition from rival, Jumia.
Konga has been tipped to break the shopping record of China's online supermarket, Alibaba, despite the stiff competition from rival, Jumia, which holds the Black Friday record in Nigeria. Alibaba recently smashed its record for the largest single-day shopping sales ever recorded worldwide with a revenue of $38 billion.
The $38 billion sales by Alibaba's online supermarket was generated on it's Singles' Day (November 11, 2019) which is similar to the Black Friday operated by Konga and Jumia. This is a significant growth compared to the $30.8 billion the company generated in its 2018 sales.
Such sales are possible on a single day because a date or period is set aside to slash prices of goods and products, selling at a lower or discount price compared to the initial market price. The Black Friday is a global sales culture among e-commerce companies but Alibaba's Singles' Day is the biggest shopping event in the world.
Why Konga is tipped ahead of Jumia
Though the timeframe that it would take Konga to achieve such feat wasn't stated, the African representative of IEEE-World Forum on Internet of Things (IoTs), Chris Uwaje, projected Konga would be the Nigerian e-commerce company to attain such staggering figure recorded by Alibaba.
"One day – very soon -, Konga will smash the e-commerce biggest day-sale record. If you follow the strides recorded by Konga within the past 18 months, you will agree with me that it's only a matter of time before Alibaba's Singles Day sales record is within reach," Uwaje said in a report by Nigerian Communications Week.
IEEE is the world's largest technical professional organisation dedicated to advancing technology for the benefit of humanity.
[READ MORE: Konga's founder discloses how he paid N60 million debt that wasn't his, to save Konga's operation]
While speaking on the calibre of those managing Konga, Uwaje said, "Konga boasts arguably the best brains in technology in Nigeria, even more than any bank in the country. This is due to its cutting-edge team of engineering talent at its disposal." 
He attributed this to the managerial support and investment of Zinox Group, the ICT company that acquired Konga in 2018.
It's an (im)possible ambition
Recording such a feat might seem far-fetched but it's not impossible. However, the e-commerce business in Nigeria is constrained by trust issue, the culture of traditional shopping among Nigerians and limitation as regards shoppers' locations.
Also, despite the increase in smartphones and internet users, not many are fans of online shopping because it is dragged by disappointing deliveries which don't reflect what is advertised online. So Nigerians still prefer to visit physical stores or brick and mortar supermarkets that is visible to them. These issues have made the e-commerce business unprofitable in Nigeria despite having a huge untapped customer base.
Also, unlike Alibaba, which is a global e-commerce platform despite being a Chinese online supermarket, Konga's and Jumia's customers on Black Fridays are majorly Nigerians. Besides, Konga and Jumia operate separately outside Nigeria. This means other African operations owned by Jumia operate independently from that of Nigeria.
The current eCommerce spending in Nigeria is estimated at $12 billion and is projected to reach $75 billion in revenues per annum by 2025. This means Alibaba made half of Nigeria's e-commerce future revenue in a single day. So, it's a herculean task that Konga shouldn't even worry itself over.
Konga has Jumia to compete with
Both companies run Black Friday sales. According to a report, Jumia's Black Friday had the highest sales in 2016 compared to that of Konga. Jumia recorded about 295,000 total black Friday sales which accounted for N7 billion sales in Nigeria while for Konga, Nigerian e-commerce recorded N3.5 billion sales on 155,000 orders.
The competition between Konga and Jumia is visible for those who have been tracking the growth of both companies. They both lay claim to being the largest e-commerce business in Nigeria. Though the merger of Yudala and Konga seem to have given Konga a better positioning in the Nigerian market, Jumia takes it in Africa generally.
While figures for the 2017 and 2018 sales are not readily available, the figures in 2019 might be pushed by the high prices in the traditional market. However, looking at the performance of both e-commerce companies in 2016, Konga has a mountain to climb if it is to beat the Alibaba's record because it's yet to surpass Jumia. Alibaba will keep dragging the goal post forward. However, if there's any e-commerce company likely to close the gap, it will be Jumia.
But note that while Alibaba does its own discount price shopping in a day, Konga and Jumia operate about four Black Fridays in a month. So, to achieve the feat by Alibaba, both Jumia and Konga will have to reduce their Black Friday to a day and ridiculously slash their prices.
Trailed by unhealthy rivalry
Apart from competing to become the first profitable e-commerce company in Nigeria, Jumia and Konga have always been at each other's jugular for years. In order to secure the e-commerce marketplace beyond Nigeria, Jumia's parent company, Rocket Internet, bought and registered Konga-related domain names in ten countries.
[READ ALSO: Konga now offering merchants loan at 2.08% interest rates]
This move by Jumia infuriated Konga, and the latter threatened to take Rocket Internet to court, stating that registering all Konga-related domain names would cripple the company, affecting its expansion plans when the decision to embark comes.
The domain names Jumia bought
Konga.cd for Cote D'Ivoire
Konga.cm for Cameroun
Konga.ly for Libya
Konga.mu for Mauritius
Konga.ma for Morocco
Konga.mw for Malawi
Konga.sc for Seychelles
Konga.sh for Saint Helena
Konga.co.ke for Kenya
Konga.co.za for South Africa
Shagaya, in a letter in 2014, described the German's decision as a "Destructive foreign competition in the internet industry." According to Shagaya in the letter, Rocket Internet had been trying to take down other local startups that operated in the same market where its (Rocket Internet) subsidiaries were operating.
TLG Capital and Fidelity Bank to invest $20 million on Nigerian SMEs
TLG Capital announced that it would be investing with Fidelity Bank Plc amount to the tune of $20 million on SMEs in Nigeria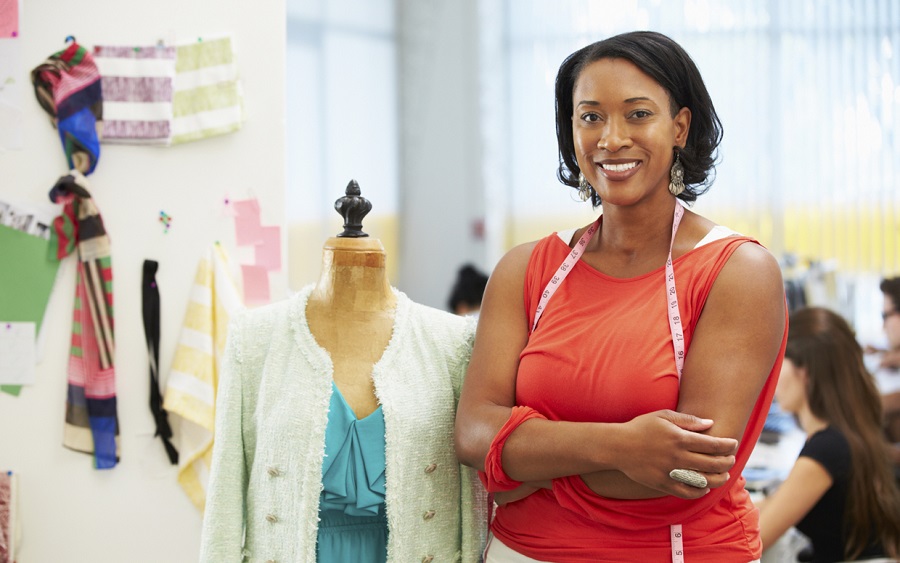 Private Equity firm, TLG Capital has announced that it would be investing together with Fidelity Bank Plc, an amount to the tune of $20 million on SMEs in Nigeria.
The funds will be channelled through TLG's Africa Growth Impact Fund (ADIF), towards the development of SMEs in the country. Notably, the fund will be directed to SMEs that are focused on healthcare, education, consumer sectors, amongst others.
This new investment is in line with the bank's move to provide innovative funding options and other forms of relevant support to entrepreneurs in the country.
READ: Investors react to Fidelity's bond listing, as it gains N1.74 billion
What you need to know
Fidelity Bank Plc is a commercial bank in Nigeria with over 5 million customers, serviced across its 250 business offices and other digital banking channels.
According to information from the website of TLG Capital, a total of $303 million loans was still outstanding to SMEs and the unbanked through its portfolio companies.
READ: Bank sell-off triggers bearish move in the S&P 500 index 
Why this matters
This new investment will come as good news to SMEs and other entrepreneurs in the country, especially those seeking to obtain loans in the listed sectors.
FG to set up micro, small and medium enterprises in 774 LGAs
The FG has disclosed plans to establish micro-enterprises in the 774 Local Government Areas (LGA) across the country.
The Federal Government has said that it plans to establish micro-enterprises in the 774 Local Government Areas (LGAs) across the country to help create jobs and ensure improvement in the well-being of the local populace.
This disclosure was made by the Minister of Special Duties and Inter-Governmental Affairs, Dr George Akume, at the Association of Local Governments of Nigeria (ALGON) General Assembly with the Theme: Strategic Positioning for the Future: A New Era, on Wednesday in Abuja.
Akume, who was represented by the Deputy Director, Office of the Minister, Mr Simon Tyungu, said that the establishment of the micro-enterprises was conceived to cushion the effect of the current economic situation.
READ: Why e-commerce platforms are struggling to capture Nigerian population
What the Minister for Special Duties and Inter-Governmental Affairs is saying
Akume said, "As a ministry, we have proposed the establishment of Micro, Small and Medium enterprises in the 774 local governments in Nigeria based on economic corridors. We believe that this will create jobs and ensure improvement in the well-being of the local populace.''
Akume also applauded the role played by ALGON during the COVID-19 pandemic in bringing relief to the people at the grassroots despite their limited resources.
The Minister said, "The administration of President Muhammadu Buhari has taken some bold steps to reposition the local government administration such as granting of local government autonomy and enforcement of democratically-elected local government councils by the states."
READ: EdTech startup Kabakoo receives funding from Zoom, launches first no-code training in Africa
"This is a clear demonstration of political will by Mr President. The COVID-19 pandemic that has ravaged the entire country in 2020 was felt more in our local communities. The leadership of ALGON contributed in no small measure, particularly on stimulus packages and advocacy, notwithstanding your financial limitations,'' he said.
The minister said the Federal Government recognized the fact that people could be reached through the local government area councils and then put some measures in place.
Going further he said, "The Federal Government in its wisdom then realised that the local government area councils are the veritable vessels through which the dividend of democracy will reach the vulnerable indigent citizens.
"Mr President (of ALGON), I urge you to take advantage of this initiative and key into President Muhammadu Buhari's resolve to lead 100 million Nigerians out of poverty in the next 10 years. The Federal Government is favourably disposed to attaining this developmental goal.''
READ: FG earns N28.6 trillion from VAT, others 
Speaking at the occasion, the ALGON National President, Dr Kolade Alabi, said that ALGON's general assembly seeks devolution of powers, both financial and administrative, with concomitant fiscal devolution. He said that this is in addition to the request for complete autonomy for local government area councils for effective administration and service delivery to the people noting that such would require the review of the 1999 constitution as relates to local government administration and uniform tenure of the 4-year term for local government administration among others.
What this means
The establishment of such micro-enterprises by the Federal Government will create jobs especially among the unemployed youths and help to boost the economy. This is as the nation tries to recover from the impact of the coronavirus pandemic on the economy, businesses and households.
Nairametrics | Company Earnings
Access our Live Feed portal for the latest company earnings as they drop.