Stanbic IBTC joins bandwagon, floats new digital initiative amidst plethora of innovation
In line with CBN's financial inclusion programme, Stanbic IBTC Bank has floated @ease wallet to accelerate the agenda of the apex bank.
In line with the Central Bank of Nigeria's (CBN) financial inclusion programme, Stanbic IBTC Bank has floated @ease wallet to achieve the agenda of the apex bank, the Executive Director, Personal and Business Banking for Stanbic IBTC, Wole Adeniyi said.
Stanbic IBTC, a member of the Standard Bank Group, set up the @ease wallet to deepen its penetration among the underserved community in Nigeria, whom CBN's financial inclusion programme was established to cater for.
Nairametrics had reported CBN's effort to expand financial opportunities to this population, especially at a period the government is campaigning for cashless policy. Apart from banks, telecommunication companies and fintechs have also been given approval to participate in the mobile banking operation that also drives the financial inclusion programme.
What you need to know: With the last 10 digits of a phone number, @ease wallet will provide a range of services to the underbanked and the unbanked population. Also, at any location in Nigeria, account holders of Stanbic IBTC can open a Stanbic IBTC @ease wallet through USSD (Unstructured Supplementary Service Data) Code application: *909#.
Other options available to open or access the @ease wallet is through Stanbic IBTC @ease App and Agent banking across Nigeria.
[READ MORE: CBN sets up committee to recover N36 billion credit facility]
About @ease wallet: The Stanbic IBTC account holders with @ease wallet will be able to access various banking services which include interbank transfers, debit card issuance and cardless withdrawals from Automated Teller Machines (ATMs) or the Agent Network, and many more.
For users of other banks, the @ease wallet brings no uniqueness to the table. It's just same old digital innovation that saturates the banking industry and scatters across other banks in Nigeria. However, for Stanbic IBTC customers, this is a welcome development.
Speaking about the essence of the digital initiative, Adeniyi was quoted, "The Stanbic IBTC @ease wallet is a financial freedom vehicle for all Nigerians to access seamless financial services.
"This service is available to every Nigerian that can legally own a bank account. Following the product launch, there will be a series of Market and Campus Activations starting from the Lagos International Trade Fair, where we will introduce an array of products to visitors and exhibitors at the fair.
"We recognise the daily complexities of living in a fast-paced digital society. Stanbic IBTC @ease Wallet covers a unique range of mobile financial transactions, it is intuitive and designed around the needs of the average Nigerian."
The battle of digital innovations: The advancement of technology has expanded the scope of banking in Nigeria. This has led to all banks in the country rolling out digital innovations that will enable them compete better in the financial sector as Payment Service Bank (PSBs) and Fintechs enter the market.
So Stanbic IBTC's @ease wallet won't be the last, as more banks will want to improve on their previous digital innovations. GTBank, UBA, First Bank, Zenith, Access Bank and many other banks have their own specific digital platforms that serves as wallet to their customers or account holders that provides same functions.
But regardless of the number of digital initiatives these banks develop, if services aren't tailored to meet the needs of the middle-class, – whom the banks seem to be losing to Fintechs – their digital innovations would have no positive impact in luring customers.
Cost of building materials rise by over 60% in one year
The price of building materials in the market experienced a rise of over 60% in the last one year.
The cost of Cement, Steel, Tiles and Plaster of Paris (PoP) cement, among others have risen by over 60% between March 2020 and March 2021.
For instance, the cost of steel, which was sold at N234,000 per tonne as of March 2020, had increased to N380,000 at the end of March 2021. This represents a 62% increase within the period under review.
While Dangote Cement increased from N2,600 to N3,800 (though it is sold at N3,600 in some areas in Lagos), Lafarge Cement and BUA Cement increased from N2,400 and N2,250 to N3,600 and N3,250 respectively within the same period.
The price hikes are not limited to the cost of steel and cement alone but also to other materials like Tiles, PoP cement, and roofing sheets.
The cost of super white cement increased from N2,500 (25kg) to N3,700, and the cost of high-quality white cement (40kg) also increased from N4,000 to N6,500.
The cost of gravel increased from N80,000 to N140,000; that of 8mm diameter and 25mm diameter (imported) increased from N234,000 and N245,000 to N330,000 and N380,000 respectively.
Doors are not left out in the hike. Costs of Flush door (high quality), Panel door and Turkish steel door (1,500 x 2,100) also rose from N35,000, N40,000, N165,000 to N60,000, N75,000 and N235,000 respectively.
Why the hike?
Industry experts have attributed the hike to persistent depreciation of the naira and the rising cost of other building materials.
Tunde Oluwole, a fellow of the Nigerian Institute of Builders, explained that the development was caused by high interest rate, inflation, increasing exchange rate and scarcity of forex in the country.
He said, "The increasing prices in Nigeria is a result of the combined effects of high-interest rates, devaluation of the naira, inflation, and non-effective distribution network of the materials."
To Kolawole Adebisi, an Estate Developer, the development in the cement industry is caused by the ban of imported cement in the country.
He told Nairametrics that he is not against the ban, as the government's intention is to boost local production of cement but explained that "the local manufacturers were unable to produce enough cement to meet the demand and this contributed to the rising cost of the product."
FG to extend fuel subsidy for 6 months
Reports indicate that the FG plans to spend N720 billion for the next 6 months on Premium Motor Spirit (PMS) subsidies.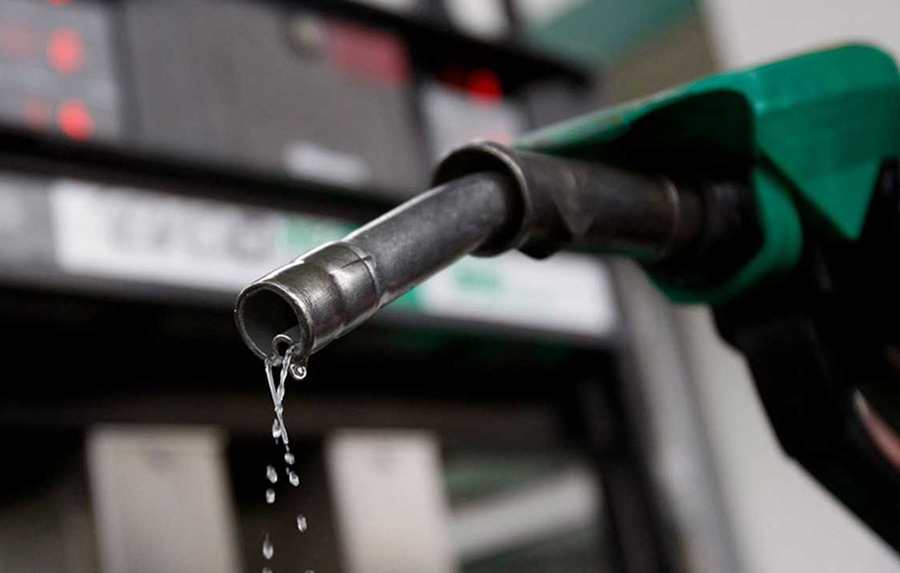 The Nigerian Government may have suspended plans to end its subsidy payments as reports indicate that the FG plans to spend N720 billion for the next 6 months on Premium Motor Spirit (PMS) subsidies.
This was disclosed in an exclusive report by The Guardian on Sunday, citing that President Muhammadu Buhari ordered that the subsidies remain in place for the next 6 months.
"Specifically, President Buhari has asked the Nigeria National Petroleum Corporation (NNPC) to suspend any idea on subsidy removal for five to six months so that a plan that does not harm ordinary Nigerians is evolved if the deregulation must go on," a Government official said.
What you should know 
NNPC GMD, Mele Kyari disclosed last month that the "NNPC may no longer be in a position to carry that burden because we cannot continue to carry it in our books," after reports of fuel imports under-recovery revealed the FG was spending N120 billion a month on subsidy.
Kyari also hinted that they may soon start selling PMS at market prices saying: "NNPC importing PMS at market price and selling at N162/L. The actual market price should be between N211 and N234/L. Meaning is that consumers are not paying the market price.
"NNPC is currently the sole importer of PMS, and we're trying to exit the underpriced sale of PMS. Eventual exit is inevitable, when it will happen I cannot say, but engagements are ongoing because the government is cognisant of the implications."
Nairametrics | Company Earnings
Access our Live Feed portal for the latest company earnings as they drop.