Why Big Brother Nigeria is an investment goldmine
The 2019 edition of BBN aka Pepper Dem, is over, ending a rollercoaster for fans, and every Nigerian who nurses interest in pop culture.
The 2019 edition of Big Brother Nigeria aka Pepper Dem, is over, ending a rollercoaster for fans, viewers, and generally every Nigerian who nurses interest in pop culture.
BBNaija is popular for its heavy dose of escapism. Everyday, Nigerians are faced with multidimensional challenges, puts a strain on the mind. As society has long discovered, we humans tend to forget about our own problems by involving ourselves in other people's problems. Reality TV shows like BBNaija offers this crucial escape by commodifying and unfolding the overdramatic lives of others. Watching these people's struggles makes us believe that our own problems aren't as severe, or we can connect with their challenges and vicariously live through them. BBNaija provides this escape for Nigerians to relax and engage with housemates.
How?
A mixed group of carefully-vetted candidates are ushered into a house miles away from home. These strangers are joined by the hip in a building for 99 days, after quitting their jobs to invest a portion of their lives into a reality TV show. On the surface, they are signing up to have viewers live through them, but their real hope is that via participating in the house, they can mint money through business deals, brand partnerships, and even launching their own companies.
When you consider it from this perspective, the hit TV show, Big Brother Naija (BBNaija)—where young Nigerians drawn from diverse walks of life live together for the chance to win a cash prize—is defined by its economical value. In fact, the entire show is a money play for everyone involved in the creation, marketing, and advertisement. The participants are almost always in a better financial position after they leave the house. Sponsors get their value worth in advertising and PR. And show-runners MultiChoice Nigeria, experience an increase in revenue. Everyone involved in the show ends up a winner, at least financially.
But here's the burning question: How much is BBNaija worth as an investment? Do all the numbers add up to show real economical value?
Yes, they do. BBNaija ticks every positive box for great business. In 2018, Plaqad, a marketing and public relations technology company carried out research that examines the direct and indirect impact of the show on the Nigerian economy and society at large. Their results provide data that supports this. But three strategic areas of importance are the overall influence, media value for sponsors, and its popularity with young people.
Beneficial Influence
The 2019 edition of BBNaija ended on October 6, 2019, with a contestant, Mercy Eke, emerging the most voted candidate, after other finalists (including Mike, Frodd, Omashola and Seyi) failed to inspire superior numbers. Winning is a popularity contest driven solely by the actions candidates and intense campaign from fans, which influences viewers to spend money to register their support and keep their champion in the house. This year, the show polled over 240 million votes from the season and 50 million votes in finale week alone. These numbers confirm the influence and penetration of the show.
MultiChoice makes a killing off of the Big Brother Naija show. MultiChoice also enjoys significant growth in user subscription rates during every BBNaija season. Typically, in addition to growing the number of new subscribers on their platform, the company also records higher customer subscription rates to their different programming bouquets or plans when the show airs. They also record more revenue through their different value-added services (VAS). In addition to selling more DStv decoders, the company also records more user viewing time during this period as more users subscribe and stay glued to the BBNaija station.
Media Value
The media value of sponsoring BBNaija according to experts surveyed is in billions of Naira, somewhere around N10 billion. The eyeballs, conversations and general awareness generated by the show makes it a viable option for brands looking to get
the word out about their business. This much is seen in the robust mentions enjoyed by previous sponsors of the show. The top-of-mind-awareness, share of mind and share of voice BBNaija offers partners makes it a top choice for many smart brands. Little wonder, the show always never fails to attract top Nigerian brands as sponsors every season. Online retailer, Payporte was the headline sponsor in 2017 and 2018, while gambling giants, Bet9ja hijacked 2019. Other recurrent sponsors include Minnie mie Chin Chin, Nokia, Heritage Bank, Pepsi, Legend Extra Stout among others.
It's all down to the perfect product placement. While ads might convey commercial messages, with BBNaija, there are numerous opportunities for brands to leverage on as part of the house. Games, tasks and parties provide seamless integration into the show. This in-show placement accompanies regular commercial breaks and increases the value of the advertisement for sponsors.
Youth Audience
At the heart of BBNaija's influence is a nucleus of a young demographic. Young people are valuable consumers because they influence the purchasing decisions of their friends and family. In addition to being consumers themselves, teens can affect where their family vacation destinations, choice of car, and the clothes that their friends wear. A brand or product automatically gains an image of "being cool," if it is popular with young people.
For a reality TV show that's not a regular talent hunt, it is easy to question the value BBNaija has for young people. For a majority of the viewers of the show, the value is obvious as 84% agree the show holds great benefits for the youth by providing opportunities for success. They believe the show provides young people with an opportunity to discover themselves, interact with others, and showcase their talent to the world. In addition, there seems to be a consensus among respondents that the show provides a great platform for contestants to succeed in their individual pursuits as evidenced by the great strides are making after they left the Big Brother house.
Young people are important to numerous markets, from fashion, mobile, and technology to alcohol, snack foods and entertainment. Without young people, a significant number of businesses won't exist. This audience spends money, and they inspire others to do so. BBNaija offers brands a confirmed route to their hearts.
4 key points in the new Lagos 2020 Land Use Charge
All property owned, occupied by anyone older than 60 years are exempted from paying the Land Use Charge.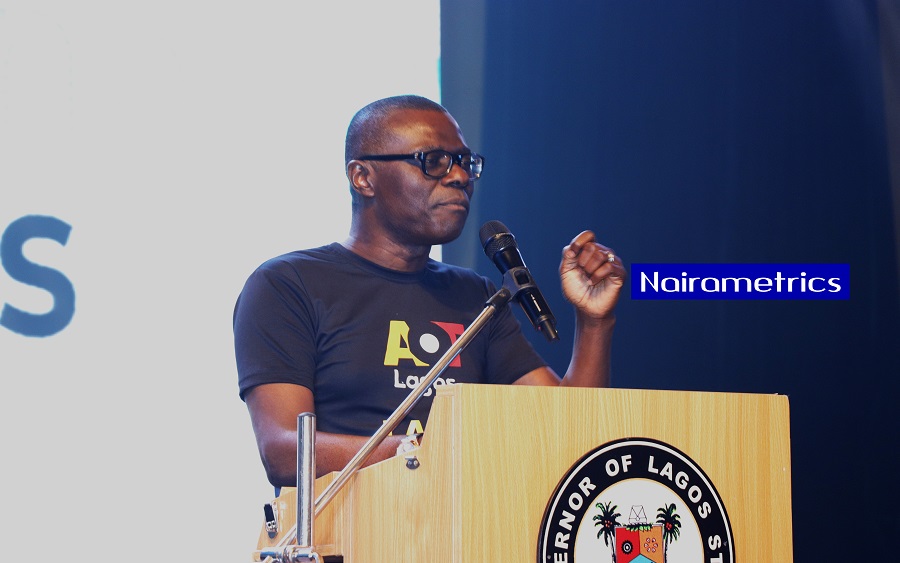 Lagos State Government has released the new provisions in the new 2020 Land Use Charge (LUC) Law,  which entails the reduction in penalties for defaults, the people exempted from the charge and forfeiture of  N5.8 billion penalties among others.
While presenting the guideline to the public on Wednesday, the Commissioner of Finance, Dr Rabiu Olowo, explained in 2018, there was an increase in the Land Use Charge rate as well as the method of valuation of properties, this shock had a sporadic increase in Land Use Charge payable by property owners.
He said, "In view of the aforementioned, the current administration decided to review the Land Use Charge law by reversing the rate of Land Use Charge to pre-2018 while upholding the 2018 method of valuation."
Back story: Earlier on Wednesday, Nairametrics reported that the state government revoked the 2018 land use charge. According to Olowo, the government reverted to pre-2018 land use charges.
He said, "The penalties for land use charges for 2017, 2018, and 2019 have also been waived, which translates to a loss of revenue amounting to N5.6billion.
READ MORE: Would you have invested in buying a plot of land in Abuja FCT in 1980?
Below are 4 key components of the new law:
People exempted from the law:
All property owned and occupied by pensioners are exempted from paying the LUC. The definition of Pensioner, according to the state, has been expanded to include all retirees from private and public institutions in the state or any person that has attained the age of sixty (60) years and has ceased to be actively engaged in any activity or business for remuneration.
Non-exempted
Profit oriented Cemeteries and Burial Grounds are no longer exempted from payment of Land Use Charge
Private Libraries are also no longer exempted from paying Land Use Charge
Reductions of penalties and rates 
Days Outstanding Before Now
45-75 days from 25% to 10%
75-105 days from 50% to 20%
105-135 days from 100% to 50%
A 48% reduction in the Annual Charge Rates:
Definition Areas Before Now
Owner-Occupied Residential Property 0.076% to 0.0394%
Industrial Premises of Manufacturing Concerns 0.256% to 0.132%
Residential Property/Private School (Owner & 3rd Party) 0.256% to 0.132%
Residential Property (Without Owner in residence) 0.76% to 0.394%
Commercial property (Used by the occupier for Business Purposes) 0.76% to 0.394%
Vacant Properties and open empty Land 0.076% to 0.0394%
Annual charge rate for Agricultural land was reduced from 0.076% to 0.01%. This is an 87% reduction from the old rate.
Penalties for Land Use Charge for Year 2017,2018 and 2019 have also been waived. This translates to N5,752,168,411.03 potential revenue waived by the State.
In addition to the reintroduction of the 15% early payment discount, an additional COVID 19 incentive of 10% will be granted on the total amount payable. This makes the total discount for early payment 25% if payment is made before the due date
The penalty for obstruction of officials and damage to property identification plague has been reduced from N250,000 to N100,000
The penalty for inciting a person to refuse to pay LUC has been reduced from N250,000 to N100,000
The 2020 LUC Law introduced a 10% and 20% special relief for Vacant properties and Open empty land, respectively.
The right of enforcement has been reduced from notification of three (3) default notices to (2) default notices.
Agents of LUC
Section 14 of the Law which makes it possible for the Commissioner to appoint any person including an occupier of a chargeable property to be an agent of the owner for the purpose of collecting Land Use Charge.
"While we assure Lagosians that our typical response time will not exceed 24hours, we urge anyone who feels dissatisfied or whose complaint results in a dispute to please contact the Lagos State Appeal Tribunal. Let me state that we share in the pain which the pandemic has brought on every household including the government," he added.
Olowo added that while the state hopes for the return of normalcy to business activities, it is important to let residents know that, the payment of LUC is not intended to inflict any hardship on anyone.
Meanwhile, property owners are expected to receive their 2020 LUC bills shortly and they are to leverage on the 25% early payment discount.
Read full guideline here
NBA to disburse over N92 million COVID-19 relief fund to 10,126 young lawyers
The name of the eligible candidates will be published on the association's website.
The Nigerian Bar Association (NBA) says it will disburse the sum of N92,884,505.00 to 10,125 young lawyers as COVID-19 relief.
This was announced by the President of the NBA, Paul Usoro in a statement released on Thursday. Usoro said that young lawyers (with 1-4 years post-call experience) who paid their association dues up to the March 21st deadline would be eligible for the relief.
READ: China more willing to restructure Africa's debt than private creditors
The NBA President, Paul Usoro, SAN has directed the immediate disbursement of the Covid-19 relief fund to 10, 126 eligible young lawyers.

The NBA President expresses the gratitude of the Bar to the Donors. The List of donors is accessible on the NBA Website.

Details here 👇👇 pic.twitter.com/HqTbFAcKjm

— Habeeb Lawal,Esq (@lawalhab) August 6, 2020
The report said the NBA's Welfare Committee raised the sum of N92,884,505.00, which would mean a total disbursement of  N9,172.57 per lawyer. The NBA says it would add an extra N8,375,495.00 to the fund so that each beneficiary could get about N10,000 each.
READ ALSO: Africa seeking extra $44 billion to deal with COVID-19 pandemic
The NBA will also take full responsibility for bank charges related to the transactions at N525,000.00.
The Association says other younger lawyers with post-call experience of 5-7 years could not be under the relief programme as the association is constrained by limited funds available for distribution.
"We felt that younger lawyers should perhaps constitute the primary focus for the distribution of the relief funds," Paul Usoro said.
The name of the eligible candidates will be published on the association's website and eligible beneficiaries are required to fill and submit validation forms.
Mr. Usoro said the donors came from mostly senior lawyers. "Their names and their donations which are all written in gold are published with the release," he added.
NASS to incorporate 6 months maternity leave bill into NHIA bill
Employers will now also be mandated by the bill to allow nursing mothers a 6-month maternity leave.
The Chairman, Nigerian Senate Committee on Health, Dr Ibrahim Oloriegbe, disclosed that the 6 months maternity leave bill is currently before the Senate Committee on Health. According to him, this is part of a larger plan to encourage/incorporate exclusive breastfeeding and create an enabling environment for exclusive breastfeeding and child nutrition in the country.
After it is approved, the bill will be incorporated into the National Health Insurance Authority Bill which has passed its third reading on the floor of the Senate. The bill is currently before the House of Representatives.
Speaking during a Webinar hosted by the Save the Children International, Oloriegbe maintained that the bill would drive innovative approaches to breastfeeding in Nigeria. And if it is assented to by the President, it would go a long way towards improving child nutrition in the country.
READ MORE: Senate to probe NPA, FCC over alleged Job scam
Oloriegbe added that the promotion of breastfeeding is an investment in human capital and the health of the planet. He stressed the need for a concerted effort by the government, health care providers, religious and traditional institutions, civil societies, and the academia to promote and support breastfeeding.
Why this matters
The bill, as explained by Oloriegbe, will encourage and support "working-class women to stay at home and exclusively breastfeed their children for the first 6months of life and till the child clock 2years".
Employers will now also be mandated by the bill to allow nursing mothers a 6-month maternity leave and provide for breastfeeding break and space in workplaces. They will also adopt policies that would encourage working mothers to give their children the needed nutrition despite work demands.
READ MORE: YouTube fined $170 Million over violation of kids federal privacy law
"It will also provide for the prioritization of breastfeeding mothers and children at health facilities and other public service delivery point and provide activity support education in nutrition for breastfeeding mothers including their support," Oloriegbe explained.
Save the Children's Programme Development and Quality Director, Shannon Ward, stated in her presentation that despite the sensitizations on benefits of exclusive breastfeeding to babies health and growth, only one-third of children in Nigeria enjoy exclusive breastfeeding.
READ: Crude oil prices rally higher following US $1 trillion stimulus plan 
The Backstory
Note that the 2020 World Breastfeeding Week is currently ongoing. It started on August 1st and will last till August 7th. This year's theme is "Support breastfeeding for a healthier planet".
World Breastfeeding Week is an annual event that is held in the first week of August. This year's event is being held virtually across the world due to the restrictions caused by the pandemic.
Explore Advanced Financial Calculators on Nairametrics
As NPHCDA connects with the world to celebrate this week, we are re-orientating health workers on their role & sensitizing communities on the benefits of breastfeeding. You also have a role to play; support & encourage mothers to breastfeed ANYTIME, ANYWHERE.

— NPHCDA (@NphcdaNG) August 3, 2020