How to use before and after photos to get more customers
It is no secret that before and after pictures show transformation and can grab users' attention.
First, ask any great salesman, and he'll tell you, ''If you want someone to buy from you, you'll need a product that delivers results. But more importantly, you will also need marketing that persuades your prospect that your product can deliver THEM results.''
It is no secret that before and after pictures show transformation and can grab users' attention. The main reason is that the mind is eager to process information that comes in portions of change. You've seen them everywhere on social media, used by different categories of companies: beauty salons, home improvement firms, constructors, or personal trainers. You see them on TV daily, in teleshopping programs or in the commercial break of your favourite movie. It's not just simply a trend, it's a powerful marketing tool for any type of business.
Fat vs. thin, flabby vs. muscular, spotty vs. smooth. And the simple answer to why businesses use before and after photos so much is that people love them.
[READ MORE: Can a company operate without a website in 2019?]
The reason people love before and after photos is that they are relatable. They see something, or very often someone, they identify with (that person in the "before" shot), and then they see the results in the "after" shot where they can project themselves. The general feeling from these pictures is ''If it has worked for them, surely it will work for me too.'' This is by far the simplest, fastest and most efficient sales technique to convince anybody that you are able to deliver results as a business.
Although this technique has been used extensively in the fitness and nutrition industry, it can be applied to any industry. Let's take an example: you want to renovate your entire bathroom. You've been on specialist bathroom sites where you've seen some awesome looking bathrooms and thought, ''no way I can get this done on my budget.'' Then you come across a website that displays examples of the work they have done using before and after photos.  In the first picture, you see an old looking bathroom and in the second picture you see the same bathroom completely redone with a line of text underneath that says, "it only cost N25,000 to build," which fits within your budget. Suddenly you picture yourself having a bath or a shower in a luxurious bathroom and guess what, you're going to call these people.
This method will work for any business. Imagine a tattoo business displaying a before and after photo of a tattoo cover-up. A roofing company with before and after photos of their latest roof replacement…the instances are endless really.
You can be very clever with the messaging too. If you were a house cleaning company, for example, you can use the photo of a really dirty living room and then a photo of the same living room all cleaned up and use the following message "it only took us 30 minutes." How is that for a powerful message?
When complementing your testimonial with timeline pictures, you increase the value of it dramatically, just because the human eye loves the story behind the testimonial.
This is why you should integrate before and after photos in your marketing strategy
Increase customers' faith in your work
Using before and after pictures in your marketing strategy, and more importantly, in your testimonials, is a great way to demonstrate the total transformation of what it used to be, to what it has become, all thanks to your company. Keep in mind that prospects are always in doubt when hiring a company, even after they have a recommendation. Before and after pictures will confirm to customers that you can actually do the work they want and that you do it well. That leaves no doubt in their purchasing decision.
Remind your actual customers the moment of change
When you upload before and after photos of the work you have done for a customer, you'll motivate him to leave a great review, by reminding him about what a great transformation you have created. And great reviews convert to more sales!
Storytelling through imagery
It is well known that "storytelling" is the most in vogue word right now. It's much more effective to show a story through images, than to just say it. By creating before, in progress, and after pictures, you'll show the story around your work. And everyone loves stories! If you haven't used this strategy in your marketing before, now is the time that you give it a thought. Besides the multiple benefits that it can bring to your company, by using the right tools, it can also be a fun way to show what you're doing.
Before and after pictures create connection
Showing your prospects where others came from and where they are now helps PROVE to them, "this can work for you, too."
[READ ALSO: Why your website is not driving customers to your business]
Before and after pictures let you control your story
When you're selling someone something, they're just waiting for the chance to find a reason to NOT believe what you're telling them. When you control your story, it's less likely that happens.
Or in other words, if you've got a six-pack, I'd be impressed. However, if you have a six-pack, and 2 years ago you were 200 pounds overweight, I'd go from being impressed to thinking, "AMAZING!" Why? Because the result is rarely as impressive as the journey towards that result. And before and after pictures show that journey PERFECTLY. This way works better because you're controlling the story.
To recap: Before and after pictures work extremely well in marketing. As long as you follow the laws and respect privacy and copyright laws, before and after pictures can help you sell a bunch of stuff.
Update: FG extends second phase of eased lockdown by another 4 weeks
This is the third time the second phase of the eased lockdown is being extended.
President Muhammadu Buhari has approved the extension of the second phase of eased lockdown by another 4 weeks.
According to a monitored media report, this is the third time the second phase of the eased lockdown which is currently observed across the country is being extended
The disclosure was made by Boss Mustapha, the Secretary to the Government of the Federation (SGF) and Chairman of the Presidential Task Force (PTF) on COVID-19, during the Task Force briefing in Abuja on Thursday.
READ MORE: China will not accept any Microsoft-TikTok deal
The Federal Government had on July 27 extended the current lockdown by an additional one week due to the Sallah celebration on July 29.
Mustapha disclosed that the extension followed the briefing and recommendation to President Muhammadu Buhari on Wednesday on the progress made so far by Presidential Task Force in containing the spread of Covid-19 and keeping citizens safe from contracting the virus.
The PTF Chairman noted that they made a couple of recommendations to the president and the extension of the current phase of ease of lockdown was one of the ones approved.
READ MORE: NCC initiates second phase of sim deactivation, disables 2.2 million lines
He revealed that in the recommendation that was made to the president about retaining the current phase of the lockdown, the PTF made some minor changes to address the economic, socio-political concerns of Nigerians.
Under the current extended second phase, the current curfew of 10 pm to 4 am is still in force, civil servants on grade level 12 and above are now to resume work fully and close by 4 pm and no longer 2 pm that currently operates. He, however, said that virtual meetings by government officials and parastatals will be maintained.
He also said that while the restrictions on recreational parks have been lifted for non-contact physical activities, the ban on entertainment centres will be sustained.
Mustapha explained that despite the accomplishments and challenges, some challenges continue to pose a considerable concern. Some of them include increased non-compliance with non-pharmaceutical prevention measures, lack of enforcement of necessary guidelines issued to preserve lives, insufficient engagement by some states with the national response, and lingering concern about the gap between identified cases and the actual burden of disease.
He also talked about apathy, fatigue and disbelief combining to challenge public enlightenment, compliance and behaviour change.
The SGF said that to address these challenges, the PTF decided that it was important to ensure that restrictions were not completely relaxed in order to control transmission.
Download the Nairametrics News App
He noted that it was also important that at this Community Transmission Phase of the pandemic, sub-national governments should step up to take more responsibilities by owning the response.
The various state authorities and the Federal Capital Territory were mandated to enforce non=pharmaceutical guidelines, the use of face masks in public appearances and places.
4 key points in the new Lagos 2020 Land Use Charge
All property owned, occupied by anyone older than 60 years are exempted from paying the Land Use Charge.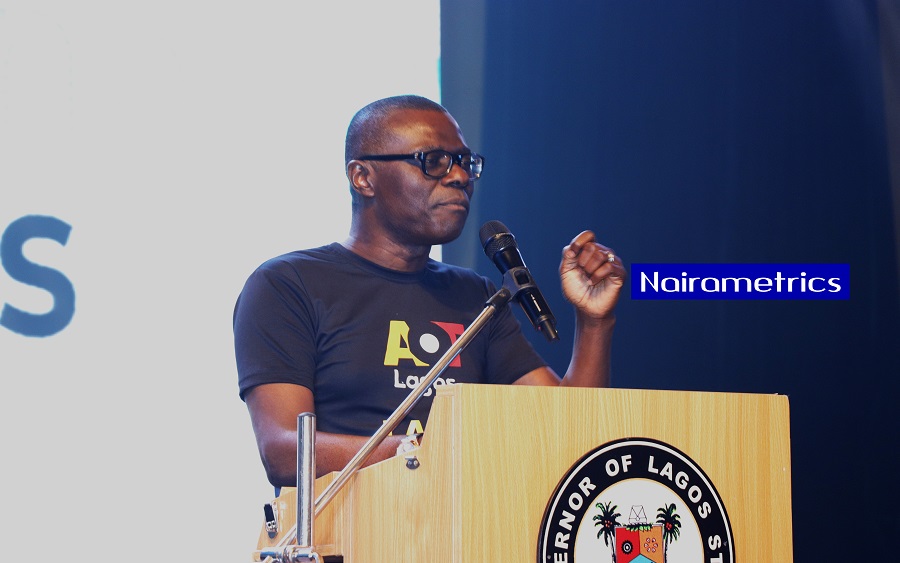 Lagos State Government has released the new provisions in the new 2020 Land Use Charge (LUC) Law,  which entails the reduction in penalties for defaults, the people exempted from the charge and forfeiture of  N5.8 billion penalties among others.
While presenting the guideline to the public on Wednesday, the Commissioner of Finance, Dr Rabiu Olowo, explained in 2018, there was an increase in the Land Use Charge rate as well as the method of valuation of properties, this shock had a sporadic increase in Land Use Charge payable by property owners.
He said, "In view of the aforementioned, the current administration decided to review the Land Use Charge law by reversing the rate of Land Use Charge to pre-2018 while upholding the 2018 method of valuation."
Back story: Earlier on Wednesday, Nairametrics reported that the state government revoked the 2018 land use charge. According to Olowo, the government reverted to pre-2018 land use charges.
He said, "The penalties for land use charges for 2017, 2018, and 2019 have also been waived, which translates to a loss of revenue amounting to N5.6billion.
READ MORE: Would you have invested in buying a plot of land in Abuja FCT in 1980?
Below are 4 key components of the new law:
People exempted from the law:
All property owned and occupied by pensioners are exempted from paying the LUC. The definition of Pensioner, according to the state, has been expanded to include all retirees from private and public institutions in the state or any person that has attained the age of sixty (60) years and has ceased to be actively engaged in any activity or business for remuneration.
Non-exempted
Profit oriented Cemeteries and Burial Grounds are no longer exempted from payment of Land Use Charge
Private Libraries are also no longer exempted from paying Land Use Charge
Reductions of penalties and rates 
Days Outstanding Before Now
45-75 days from 25% to 10%
75-105 days from 50% to 20%
105-135 days from 100% to 50%
A 48% reduction in the Annual Charge Rates:
Definition Areas Before Now
Owner-Occupied Residential Property 0.076% to 0.0394%
Industrial Premises of Manufacturing Concerns 0.256% to 0.132%
Residential Property/Private School (Owner & 3rd Party) 0.256% to 0.132%
Residential Property (Without Owner in residence) 0.76% to 0.394%
Commercial property (Used by the occupier for Business Purposes) 0.76% to 0.394%
Vacant Properties and open empty Land 0.076% to 0.0394%
Annual charge rate for Agricultural land was reduced from 0.076% to 0.01%. This is an 87% reduction from the old rate.
Penalties for Land Use Charge for Year 2017,2018 and 2019 have also been waived. This translates to N5,752,168,411.03 potential revenue waived by the State.
In addition to the reintroduction of the 15% early payment discount, an additional COVID 19 incentive of 10% will be granted on the total amount payable. This makes the total discount for early payment 25% if payment is made before the due date
The penalty for obstruction of officials and damage to property identification plague has been reduced from N250,000 to N100,000
The penalty for inciting a person to refuse to pay LUC has been reduced from N250,000 to N100,000
The 2020 LUC Law introduced a 10% and 20% special relief for Vacant properties and Open empty land, respectively.
The right of enforcement has been reduced from notification of three (3) default notices to (2) default notices.
Agents of LUC
Section 14 of the Law which makes it possible for the Commissioner to appoint any person including an occupier of a chargeable property to be an agent of the owner for the purpose of collecting Land Use Charge.
"While we assure Lagosians that our typical response time will not exceed 24hours, we urge anyone who feels dissatisfied or whose complaint results in a dispute to please contact the Lagos State Appeal Tribunal. Let me state that we share in the pain which the pandemic has brought on every household including the government," he added.
Olowo added that while the state hopes for the return of normalcy to business activities, it is important to let residents know that, the payment of LUC is not intended to inflict any hardship on anyone.
Meanwhile, property owners are expected to receive their 2020 LUC bills shortly and they are to leverage on the 25% early payment discount.
Read full guideline here
NBA to disburse over N92 million COVID-19 relief fund to 10,126 young lawyers
The name of the eligible candidates will be published on the association's website.
The Nigerian Bar Association (NBA) says it will disburse the sum of N92,884,505.00 to 10,125 young lawyers as COVID-19 relief.
This was announced by the President of the NBA, Paul Usoro in a statement released on Thursday. Usoro said that young lawyers (with 1-4 years post-call experience) who paid their association dues up to the March 21st deadline would be eligible for the relief.
READ: China more willing to restructure Africa's debt than private creditors
The NBA President, Paul Usoro, SAN has directed the immediate disbursement of the Covid-19 relief fund to 10, 126 eligible young lawyers.

The NBA President expresses the gratitude of the Bar to the Donors. The List of donors is accessible on the NBA Website.

Details here 👇👇 pic.twitter.com/HqTbFAcKjm

— Habeeb Lawal,Esq (@lawalhab) August 6, 2020
The report said the NBA's Welfare Committee raised the sum of N92,884,505.00, which would mean a total disbursement of  N9,172.57 per lawyer. The NBA says it would add an extra N8,375,495.00 to the fund so that each beneficiary could get about N10,000 each.
READ ALSO: Africa seeking extra $44 billion to deal with COVID-19 pandemic
The NBA will also take full responsibility for bank charges related to the transactions at N525,000.00.
The Association says other younger lawyers with post-call experience of 5-7 years could not be under the relief programme as the association is constrained by limited funds available for distribution.
"We felt that younger lawyers should perhaps constitute the primary focus for the distribution of the relief funds," Paul Usoro said.
The name of the eligible candidates will be published on the association's website and eligible beneficiaries are required to fill and submit validation forms.
Mr. Usoro said the donors came from mostly senior lawyers. "Their names and their donations which are all written in gold are published with the release," he added.