Ghana, South Africa ahead of Nigeria on top FDI inflows in Africa – Fitch 
A recent report released by Fitch Solutions disclosed that Ghana and other countries in Africa are ahead of Nigeria in terms of FDI.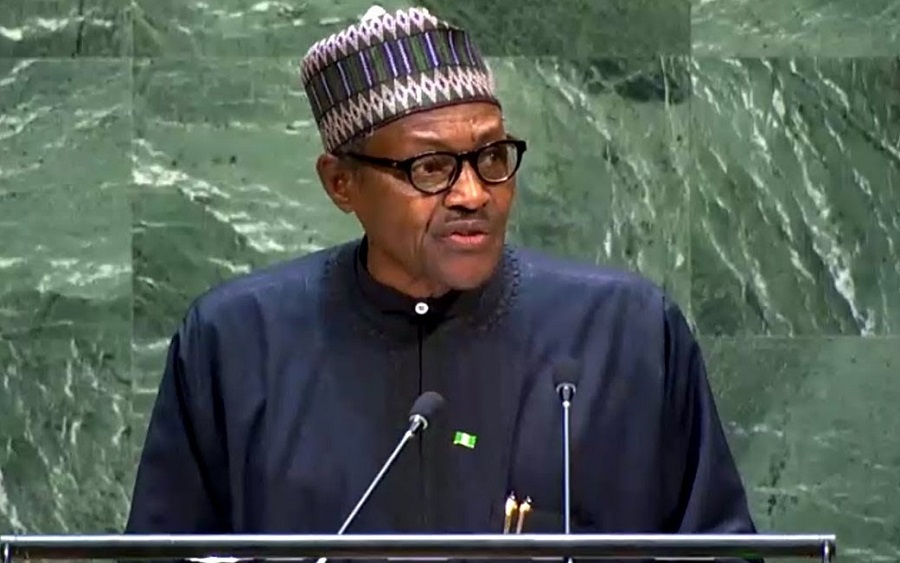 A recent report released by Fitch Solutions disclosed that Ghana, South Africa and some other smaller countries in Africa are ahead of Nigeria in terms of favourable destinations for Foreign Direct Investment (FDI).
According to the report titled, '43 NEW Africa Country Risk Reports', these countries enjoy more stable environments for investment compared to Nigeria which faces heightened security costs, an uncertain regulatory environment, limited labour and capital mobility and uncompetitive import conditions.
[READ MORE: World Bank ranks Nigeria among World's most improved countries in "Doing Business"]
Reasons explained: The report details some factors responsible for the ranking of Nigeria and the likely reasons why it is unfavourable for foreign investors. It hinted on the criminal activities surrounding the oil sector as well as smuggling across the borders of the country.
"Rampant criminal activity and recurrent militant attacks on critical infrastructure – particularly in the Niger Delta – threaten the safety of foreign workers, business operations and the wider economy, given the economy's fundamental reliance on oil revenues.
"Meanwhile, smuggling across the country's porous borders and pervasive corruption further obfuscates already convoluted bureaucratic procedures, thereby raising legal costs and deterring investment. Over the longer term, contingent on successful completion of planned energy and transport infrastructure development projects, we expect a modest uptick in economic activity, however slow reform momentum will mitigate rapid improvements in secondary and tertiary sector development over 2019-2023," the report said.
What you should know: President Muhammadu Buhari's administration has been formulating various policies to make the country attractive to investors. The country is, however, still far behind, according to the report.
Despite putting various policies in place, dearth of infrastructure, corruption in the legal system and other traits of maleficence in the system have continued to deter genuine investors from investing in the country.
[READ ALSO: Nigeria concludes plan with Russia to modernize railway infrastructure]
As Nairametrics reported, the latest capital importation data released by the National Bureau of Statistics (NBS), disclosed that there was a sharp decline in foreign investments into the country, as the FDI in the second quarter of 2019 dropped to $5.82 billion compared to $8.48 billion recorded in the first quarter.
The report suggests that investors are losing confidence in the country's economy which is not good as it could lead to economic downturn.
Covid-19: British High Commission to resume visa application in Nigeria
Nigerians who want to visit the UK can do so as soon as international flight operations resume.
The British High Commission in Nigeria has announced plans to resume visa processing in the country. It revealed that it will soon begin receiving visa applications from Nigerians who want to travel to the United Kingdom (UK).
This was disclosed in a public statement by the British High Commission in Abuja on Thursday, July 9, 2020.
It said that Nigerians who want to visit the United Kingdom can do so as soon as the international flight operations resume in the country. The statement said:
"We know there are many Nigerian nationals hoping to be able to travel to the UK when flights resume, both for employment and to see family members.
"UKVI are working closely with TSL contact, our commercial partner, to reopen visa application centres that were suspended due to COVID-19. UK visa application centres are reopening in phased manner globally when it is safe to do so and when we can operate an effective service.
"TSL contact are putting appropriate measures in place and working hard to reopen in Nigeria. We will share details of when VACs will reopen soon,"
READ MORE: US to stop issuing visa for Birth Tourism 
It can be recalled that the Federal Government had shut down the airports to both domestic and international flight operations in March as part of measures to contain the spread of the coronavirus disease.
Following the gradual resumption of domestic flight operations, Nigerians are expecting that international flight operations might be resuming soon.
Nigeria's excess crude account falls to $72 million
Nigeria's excess crude account has now fallen by a whopping 98% in just 5 years.
Nigeria's Excess Crude Account (ECA) now stands at $72 million as the country continues to grapple with an unprecedented revenue crisis not seen since the early eighties. The ECA account has now fallen by about 98% within the last 5 years.
The information on the excess crude account was revealed by the Minister of Finance, Zainab Ahmed in a National Economic Council Meeting during the week. The ECA is a savings account retained by the Federal Government and is funded by the difference between the market price of crude oil and the budgeted price of crude oil as contained in the appropriation bill.
There were major concerns last November when it was reported that the ECA balances held just $324.5 million one of the lowest balances recorded at the time. At $72 million the ECA is in low territory highlighting the effect of the fall in crude oil prices this year. Crude oil prices have crashed to sub-zero in March and have risen back o just over $40/barrel in recent weeks. However, it still remains low from Nigeria's previous budget benchmark.
ECA in the news
About a year ago Nairametrics reported Nigeria's Excess Crude Account has dropped to $480 million. This is as controversy continues to trail the $1 billion military spendings which were withdrawn from Nigeria's Excess Crude. According to the Central Bank of Nigeria's annual report for 2018, Nigeria's crude excess account fell from $2.45 billion in 2017 to $480 million as of December 2018.
(READ MORE:Rising COVID-19 cases in world's biggest economy falter crude oil prices)
Just 5 years ago (Augst 2015) the ECA stood at $2.2 billion. This was the early days of the Buhari administration. It was $3.6 billion in February 2014 one of the highest balances on record. That same month, at its monthly FAAC, the government agreed to remove fuel subsidy from its books. Fuel subsidy is currently being borne by the NNPC.
The Controversies: Last year, the federal government under President Muhammadu Buhari was accused of mismanaging the country's Excess Crude Account especially the $1 billion reportedly spent on military equipment.
The National Security Adviser (NSA) retired Major General Babagana Monguno Gen. Babagana was quoted to have disclosed that he was not aware of the whereabouts or disbursement of the $1billion drawn from the ECA by the Buhari presidency in 2017 for security purposes.
While controversies trail the statement credited to the NSA, with many describing it as diversion of public funds, the Presidency provided some explanations.
Responding to the allegations, Senior Special Assistant on Media and Publicity, Garba Shehu, disclosed that various procurements had been made for the purchase of critical equipment for the Nigerian Army, the Nigerian Navy, and the Air Force, contrary to the allegations.
Nigeria's ECA in retrospect: In Nigeria, there are two Sovereign Wealth Funds: the Excess Crude Account and the Nigeria Sovereign Investment Authority (NSIA). Note that these two are funded by the savings earned when oil prices are at peak.
Hence, as a larger chunk of revenue is appropriated for ECA and NSIA, the country's external reserves are likely to fall.
Note that the sovereign wealth fund was established to address the controversies surrounding the Excess Crude Account.
The fund is usually expected to generate revenue to meet budget shortfalls in the future, provide dedicated funding for the development of infrastructure and saves for future generations.
ECA depleted by 98% in 5 years: A closer look at the various annual reports of the Central Bank of Nigeria shows that Nigeria's excess crude account has now fallen by a whopping 98% in just 5 years.
COVID-19 Update in Nigeria
On the 9th of July 2020, 499 new confirmed cases and 5 deaths were recorded in Nigeria.
The spread of novel Corona Virus Disease (COVID-19) in Nigeria continue to record significant increase as the latest statistics provided by the Nigeria Centre for Disease Control reveal Nigeria now has 30,748 confirmed cases.
On the 9th of July 2020, 499 new confirmed cases and 5 deaths were recorded in Nigeria, having carried out a total daily test of 2,302 samples across the country.
To date, 30,748 cases have been confirmed, 12,546 cases have been discharged and 689 deaths have been recorded in 36 states and the Federal Capital Territory. A total of 171,931 tests have been carried out as of July 9th, 2020 compared to 169,629 tests a day earlier.
COVID-19 Case Updates- 9th July 2020,
Total Number of Cases – 30,748
Total Number Discharged – 12,546
Total Deaths – 689
Total Tests Carried out – 171,931
According to the NCDC, the 499 new cases were reported from 24 states- Lagos (157); Edo (59); Ondo (56); Oyo (31); Akwa Ibom (22); Borno (21); Plateau (19); Kaduna (18); Katsina (18); Bayelsa (17); FCT (17); Delta (14); Kano (11); Rivers (10); Enugu (8); Ogun (6); Kwara (4); Imo (3); Nasarawa (2); Osun (2); Abia (1); Ekiti (1); Niger (1); Yobe (1).
Meanwhile, the latest numbers bring Lagos state total confirmed cases to 11,827, followed by Abuja (2,365), Oyo (1,604), Edo (1,562), Delta (1,337), Kano (1,302), Rivers (1,294), Ogun (1,063),  Kaduna (907), Katsina (646), Ondo (606), Borno (584), Gombe (524), Bauchi (519), Ebonyi (503), Plateau (497), Enugu (439), Abia (401),  Imo (359), Jigawa (318).
Kwara state has recorded 311 cases, Bayelsa (299), Nasarawa (236), Osun (212), Sokoto (153), Akwa Ibom (134), Niger (125), Benue (121), Adamawa (100), Anambra (93), Kebbi (86), Zamfara (76), Yobe (62), Ekiti (46), Taraba (27), while Kogi and Cross River state have recorded 5 cases each.
READ ALSO: COVID-19: Western diplomats warn of disease explosion, poor handling by government
Lock Down and Curfew
In a move to combat the spread of the pandemic disease, President Muhammadu Buhari directed the cessation of all movements in Lagos and the FCT for an initial period of 14 days, which took effect from 11 pm on Monday, 30th March 2020.
The movement restriction, which was extended by another two-weeks period, has been partially put on hold with some businesses commencing operations from May 4. On April 27th, 2020, Nigeria's President, Muhammadu Buhari declared an overnight curfew from 8 pm to 6 am across the country, as part of new measures to contain the spread of the COVID-19. This comes along with the phased and gradual easing of lockdown measures in FCT, Lagos, and Ogun States, which took effect from Saturday, 2nd May 2020, at 9 am.
On Monday, 29th June 2020 the federal government extended the second phase of the eased lockdown by 4 weeks and approved interstate movement outside curfew hours with effect from July 1, 2020.
READ ALSO: Bill Gates says Trump's WHO funding suspension is dangerous
| Date | Confirmed case | New cases | Total deaths | New deaths | Total recovery | Active cases | Critical cases |
| --- | --- | --- | --- | --- | --- | --- | --- |
| July 9, 2020 | 30748 | 499 | 689 | 5 | 12546 | 17513 | 7 |
| July 8, 2020 | 30249 | 460 | 684 | 15 | 12373 | 17192 | 7 |
| July 7, 2020 | 29789 | 503 | 669 | 15 | 12108 | 17012 | 7 |
| July 6, 2020 | 29286 | 575 | 654 | 9 | 11828 | 16804 | 7 |
| July 5, 2020 | 28711 | 544 | 645 | 11 | 11665 | 16401 | 7 |
| July 4, 2020 | 28167 | 603 | 634 | 6 | 11462 | 16071 | 7 |
| July 3, 2020 | 27564 | 454 | 628 | 12 | 11069 | 15867 | 7 |
| July 2, 2020 | 27110 | 626 | 616 | 13 | 10801 | 15693 | 7 |
| July 1, 2020 | 26484 | 790 | 603 | 13 | 10152 | 15729 | 7 |
| June 30, 2020 | 25694 | 561 | 590 | 17 | 9746 | 15358 | 7 |
| June 29, 2020 | 25133 | 566 | 573 | 8 | 9402 | 15158 | 7 |
| June 28, 2020 | 24867 | 490 | 565 | 7 | 9007 | 14995 | 7 |
| June 27, 2020 | 24077 | 779 | 558 | 4 | 8625 | 14894 | 7 |
| June 26, 2020 | 23298 | 684 | 554 | 5 | 8253 | 14491 | 7 |
| June 25, 2020 | 22614 | 594 | 549 | 7 | 7822 | 14243 | 7 |
| June 24, 2020 | 22020 | 649 | 542 | 9 | 7613 | 13865 | 7 |
| June 23, 2020 | 21371 | 452 | 533 | 8 | 7338 | 13500 | 7 |
| June 22, 2020 | 20919 | 675 | 525 | 7 | 7109 | 13285 | 7 |
| June 21, 2020 | 20242 | 436 | 518 | 12 | 6879 | 12847 | 7 |
| June 20, 2020 | 19808 | 661 | 506 | 19 | 6718 | 12584 | 7 |
| June 19, 2020 | 19147 | 667 | 487 | 12 | 6581 | 12079 | 7 |
| June 18, 2020 | 18480 | 745 | 475 | 6 | 6307 | 11698 | 7 |
| June 17, 2020 | 17735 | 587 | 469 | 14 | 5967 | 11299 | 7 |
| June 16, 2020 | 17148 | 490 | 455 | 31 | 5623 | 11070 | 7 |
| June 15, 2020 | 16658 | 573 | 424 | 4 | 5349 | 10885 | 7 |
| June 14, 2020 | 16085 | 403 | 420 | 13 | 5220 | 10445 | 7 |
| June 13, 2020 | 15682 | 501 | 407 | 8 | 5101 | 10174 | 7 |
| June 12, 2020 | 15181 | 627 | 399 | 12 | 4891 | 9891 | 7 |
| June 11, 2020 | 14554 | 681 | 387 | 5 | 4494 | 9673 | 7 |
| June 10, 2020 | 13873 | 409 | 382 | 17 | 4351 | 9140 | 7 |
| June 9, 2020 | 13464 | 663 | 365 | 4 | 4206 | 8893 | 7 |
| June 8, 2020 | 12801 | 315 | 361 | 7 | 4040 | 8400 | 7 |
| June 7, 2020 | 12486 | 260 | 354 | 12 | 3959 | 8173 | 7 |
| June 6, 2020 | 12233 | 389 | 342 | 9 | 3826 | 8065 | 7 |
| June 5, 2020 | 11844 | 328 | 333 | 10 | 3696 | 7815 | 7 |
| June 4, 2020 | 11516 | 350 | 323 | 8 | 3535 | 7646 | 7 |
| June 3, 2020 | 11166 | 348 | 315 | 1 | 3329 | 7522 | 7 |
| June 2, 2020 | 10819 | 241 | 314 | 15 | 3239 | 7266 | 7 |
| June 1, 2020 | 10578 | 416 | 299 | 12 | 3122 | 7157 | 9 |
| May 31, 2020 | 10162 | 307 | 287 | 14 | 3007 | 6868 | 7 |
| May 30, 2020 | 9855 | 553 | 273 | 12 | 2856 | 6726 | 7 |
| May 29, 2020 | 9302 | 387 | 261 | 2 | 2697 | 6344 | 7 |
| May 28, 2020 | 8915 | 182 | 259 | 5 | 2592 | 6064 | 7 |
| May 27, 2020 | 8733 | 389 | 254 | 5 | 2501 | 5978 | 7 |
| May 26, 2020 | 8344 | 276 | 249 | 16 | 2385 | 5710 | 7 |
| May 25, 2020 | 8068 | 229 | 233 | 7 | 2311 | 5524 | 7 |
| May 24, 2020 | 7839 | 313 | 226 | 5 | 2263 | 5360 | 7 |
| May 23, 2020 | 7526 | 265 | 221 | 0 | 2174 | 5131 | 7 |
| May 22, 2020 | 7261 | 245 | 221 | 10 | 2007 | 5033 | 7 |
| May 21, 2020 | 7016 | 339 | 211 | 11 | 1907 | 4898 | 7 |
| May 20, 2020 | 6677 | 284 | 200 | 8 | 1840 | 4637 | 7 |
| May 19, 2020 | 6401 | 226 | 192 | 1 | 1734 | 4475 | 7 |
| May 18, 2020 | 6175 | 216 | 191 | 9 | 1644 | 4340 | 7 |
| May 17, 2020 | 5959 | 388 | 182 | 6 | 1594 | 4183 | 7 |
| May 16, 2020 | 5621 | 176 | 176 | 5 | 1472 | 3973 | 7 |
| May 15, 2020 | 5445 | 288 | 171 | 3 | 1320 | 3954 | 4 |
| May 14, 2020 | 5162 | 193 | 168 | 3 | 1180 | 3815 | 4 |
| May 13, 2020 | 4971 | 184 | 164 | 6 | 1070 | 3737 | 4 |
| May 12, 2020 | 4787 | 146 | 158 | 6 | 959 | 3670 | 4 |
| May 11, 2020 | 4641 | 242 | 152 | 10 | 902 | 3589 | 4 |
| May 10, 2020 | 4399 | 248 | 142 | 17 | 778 | 3479 | 4 |
| May 9, 2020 | 4151 | 239 | 127 | 11 | 745 | 3278 | 4 |
| May 8, 2020 | 3912 | 386 | 118 | 10 | 679 | 3115 | 4 |
| May 7, 2020 | 3526 | 381 | 108 | 4 | 601 | 2818 | 4 |
| May 6, 2020 | 3145 | 195 | 104 | 5 | 534 | 2507 | 1 |
| May 5, 2020 | 2950 | 148 | 99 | 5 | 481 | 2370 | 4 |
| May 4, 2020 | 2802 | 245 | 94 | 6 | 417 | 2291 | 2 |
| May 3, 2020 | 2558 | 170 | 88 | 2 | 400 | 2070 | 2 |
| May 2, 2020 | 2388 | 220 | 86 | 17 | 351 | 1952 | 2 |
| May 1, 2020 | 2170 | 238 | 69 | 10 | 351 | 1751 | 2 |
| April 30, 2020 | 1932 | 204 | 59 | 7 | 317 | 1556 | 2 |
| April 29, 2020 | 1728 | 196 | 52 | 7 | 307 | 1369 | 2 |
| April 28, 2020 | 1532 | 195 | 45 | 4 | 255 | 1232 | 2 |
| April 27, 2020 | 1337 | 64 | 41 | 0 | 255 | 994 | 2 |
| April 26, 2020 | 1273 | 91 | 41 | 5 | 239 | 994 | 2 |
| April 25, 2020 | 1182 | 87 | 36 | 3 | 222 | 925 | 2 |
| April 24, 2020 | 1095 | 114 | 33 | 1 | 208 | 855 | 2 |
| April 23, 2020 | 981 | 108 | 32 | 3 | 197 | 753 | 2 |
| April 22, 2020 | 873 | 91 | 29 | 3 | 197 | 648 | 2 |
| April 21, 2020 | 782 | 117 | 26 | 3 | 197 | 560 | 2 |
| April 20, 2020 | 665 | 38 | 23 | 1 | 188 | 466 | 2 |
| April 19, 2020 | 627 | 86 | 22 | 2 | 170 | 436 | 2 |
| April 18, 2020 | 541 | 48 | 20 | 2 | 166 | 356 | 2 |
| April 17, 2020 | 493 | 51 | 18 | 4 | 159 | 317 | 2 |
| April 16, 2020 | 442 | 35 | 13 | 1 | 152 | 277 | 2 |
| April 15, 2020 | 407 | 34 | 12 | 1 | 128 | 267 | 2 |
| April 14, 2020 | 373 | 30 | 11 | 1 | 99 | 263 | 2 |
| April 13, 2020 | 343 | 20 | 10 | 0 | 91 | 242 | 2 |
| April 12, 2020 | 323 | 5 | 10 | 0 | 85 | 228 | 2 |
| April 11, 2020 | 318 | 13 | 10 | 3 | 70 | 238 | 2 |
| April 10, 2020 | 305 | 17 | 7 | 0 | 58 | 240 | 2 |
| April 9, 2020 | 288 | 14 | 7 | 1 | 51 | 230 | 2 |
| April 8, 2020 | 274 | 22 | 6 | 0 | 44 | 226 | 2 |
| April 7, 2020 | 254 | 16 | 6 | 1 | 44 | 204 | 2 |
| April 6, 2020 | 238 | 6 | 5 | 0 | 35 | 198 | 2 |
| April 5, 2020 | 232 | 18 | 5 | 1 | 33 | 194 | 2 |
| April 4, 2020 | 214 | 5 | 4 | 0 | 25 | 185 | 0 |
| April 3, 2020 | 209 | 25 | 4 | 2 | 25 | 180 | 0 |
| April 2, 2020 | 184 | 10 | 2 | 0 | 20 | 162 | 0 |
| April 1, 2020 | 174 | 35 | 2 | 0 | 9 | 163 | 0 |
| March 31, 2020 | 139 | 8 | 2 | 0 | 9 | 128 | 0 |
| March 30, 2020 | 131 | 20 | 2 | 1 | 8 | 121 | 0 |
| March 29, 2020 | 111 | 22 | 1 | 0 | 3 | 107 | 0 |
| March 28, 2020 | 89 | 19 | 1 | 0 | 3 | 85 | 0 |
| March 27, 2020 | 70 | 5 | 1 | 0 | 3 | 66 | 0 |
| March 26, 2020 | 65 | 14 | 1 | 0 | 2 | 62 | 0 |
| March 25, 2020 | 51 | 7 | 1 | 0 | 2 | 48 | 0 |
| March 24, 2020 | 44 | 4 | 1 | 0 | 2 | 41 | 0 |
| March 23, 2020 | 40 | 10 | 1 | 1 | 2 | 37 | 0 |
| March 22, 2020 | 30 | 8 | 0 | 0 | 2 | 28 | 0 |
| March 21, 2020 | 22 | 10 | 0 | 0 | 1 | 21 | 0 |
| March 20, 2020 | 12 | 4 | 0 | 0 | 1 | 11 | 0 |
| March 19, 2020 | 8 | 0 | 0 | 0 | 1 | 7 | 0 |
| March 18, 2020 | 8 | 5 | 0 | 0 | 1 | 7 | 0 |
| March 17, 2020 | 3 | 1 | 0 | 0 | 0 | 3 | 0 |
| March 16, 2020 | 2 | 0 | 0 | 0 | 0 | 2 | 0 |
| March 15, 2020 | 2 | 0 | 0 | 0 | 0 | 2 | 0 |
| March 14, 2020 | 2 | 0 | 0 | 0 | 0 | 2 | 0 |
| March 13, 2020 | 2 | 0 | 0 | 0 | 0 | 2 | 0 |
| March 12, 2020 | 2 | 0 | 0 | 0 | 0 | 2 | 0 |
| March 11, 2020 | 2 | 0 | 0 | 0 | 0 | 2 | 0 |
| March 10, 2020 | 2 | 0 | 0 | 0 | 0 | 2 | 0 |
| March 9, 2020 | 2 | 1 | 0 | 0 | 0 | 2 | 0 |
| March 8, 2020 | 1 | 0 | 0 | 0 | 0 | 1 | 0 |
| March 7, 2020 | 1 | 0 | 0 | 0 | 0 | 1 | 0 |
| March 6, 2020 | 1 | 0 | 0 | 0 | 0 | 1 | 0 |
| March 5, 2020 | 1 | 0 | 0 | 0 | 0 | 1 | 0 |
| March 4, 2020 | 1 | 0 | 0 | 0 | 0 | 1 | 0 |
| March 3, 2020 | 1 | 0 | 0 | 0 | 0 | 1 | 0 |
| March 2, 2020 | 1 | 0 | 0 | 0 | 0 | 1 | 0 |
| March 1, 2020 | 1 | 0 | 0 | 0 | 0 | 1 | 0 |
| February 29, 2020 | 1 | 0 | 0 | 0 | 0 | 1 | 0 |
| February 28, 2020 | 1 | 1 | 0 | 0 | 0 | 1 | 0 |