Tolaram to spend $1.1 billion on West Africa's biggest port 
Tolaram Group, the Indomie maker that has dominated the Nigerian instant noodles market for years, is now delving into the ports and cargo business.
Tolaram Group, the Indomie maker that has dominated the Nigerian instant noodles market for years, is now delving into the ports and cargo business. In specific terms, the company is set to invest the sum of $1.1 billion to build what analysts are projecting to be the biggest and busiest port in Nigeria and the entire West Africa region.
What we know: According to a report by Financial Times, the project is being sponsored with Chinese money. About $630 million was sourced from the China Development Bank, while the remaining $470 million was gotten in the form of equity from China Harbour Engineering Company. The state-owned engineering firm would be responsible for constructing the port.
[READ MORE: 5 Nigerian companies with a combined market value of 5% of Nigeria's GDP]
In the meantime, ownership structure for the project has been broken down thus:
Tolaram Group: 22.5%
China Harbour Engineering Company: 52.2%
Lagos State Government: 20%
Nigerian Ports Authority: 5%
In his reaction to this development, Tolaram Group's Managing Director for West Africa, Haresh Vaswani, was quoted as saying that it was not an easy thing to raise the money needed for a project of this magnitude.
"This is a real game changer for us, doing project financing of this scale . . . It's easy to raise money for a factory — you need $30 million, $50 million. But you want to raise $800m? That's a whole different ballgame."
However, the money has been raised and will now be used to finance Tolaram's biggest project yet. The port in question here is the Lekki Port which has been described as "the anchor of an 800-hectare free economic zone" located in the Lagos, Nigeria's commercial capital.
Tolaram's expansion drive: The company has been expanding aggressively in Nigeria and elsewhere ever since 1988 when it first imported the Indomie noodle brand into the country. In 1995, it began manufacturing Indomie locally and has since then dominated the market. Its subsidiaries also operate in other sectors apart from the fast-moving consumer goods space. But does it have what it takes to excel in the ports and cargo business?
Tolaram Group believes it does have what it takes, besides the money, of course. According to the company, the aim here is to build a modern, state of the art port facility that can compete with other ports in neighbouring West African countries whilst ultimately positioning Nigeria to become a major player in the business. To do this, plans are also underway not only to build a fantastic port but also to ensure that the facilities around the port (such as roads) are equally good. As such, part of the $1.1 billion will be dedicated to this.
[READ MORE: Can a company operate without a website in 2019?]
Note that Nigeria imports a whole lot of goods and as such, needs functional state of the art ports. So far, it has been managing with the services rendered by the Apapa Port which, unfortunately, is not up to the task. It is, therefore, expected that Tolaram's emergence as a major player in this field will be very useful to the Nigerian economy. In doing that, the company will be positioned for more profitability in a country that has already given it so much in terms of profitability.
Dangote delays London Stock Exchange listing
Dangote Cement Plc isn't expected to attempt a U.K. initial public offering until at least 2023.
Africa's richest man, Aliko Dangote, is once again delaying plans to list Nigeria's second most capitalized company on the London Stock Exchange, rather choosing other options like boosting exports and the Nigerian company's foreign-exchange reserves in a report credited to Bloomberg.
Dangote Cement Plc, Africa's biggest producer of building material isn't expected to attempt a U.K. initial public offering until at least 2023, Temilade Aduroja, Head of Investor Relations, at the Lagos-based company, said by email.
READ: Dangote Cement's faltering pan-African operations is taking its toll 
READ: Access Bank N15bn green bond set to be the first cross listing ensuing from NSE-LuxSE partnership
"The London listing is not something which will happen in the short to medium term. We are focused on our export strategy and increasing our foreign-currency revenue," he said.
Dangote, a major shareholder of Dangote Cement, with a net worth of more than $14 billion has longed for the company to have a secondary London Stock Exchange listing to diversify its holding and gain more leverage to cheaper funds on international markets.
READ: Rocket Internet sells stake in Jumia, as eCommerce firm struggles with post-IPO scandal
READ: Afreximbank forced to postpone IPO plan in London; here's why 
Aliko Dangote said in 2018 that the listing would happen the following year (2019), only for Brian Egan, former Chief Financial Officer, to state that 2020 was more likely.
More detail later as the story is developing…
NB Plc to raise additional N20 billion from its N100 billion Commercial Paper
Nigerian Breweries has announced the continuation of its N100 billion Commercial Paper (CP) Issuance Programme.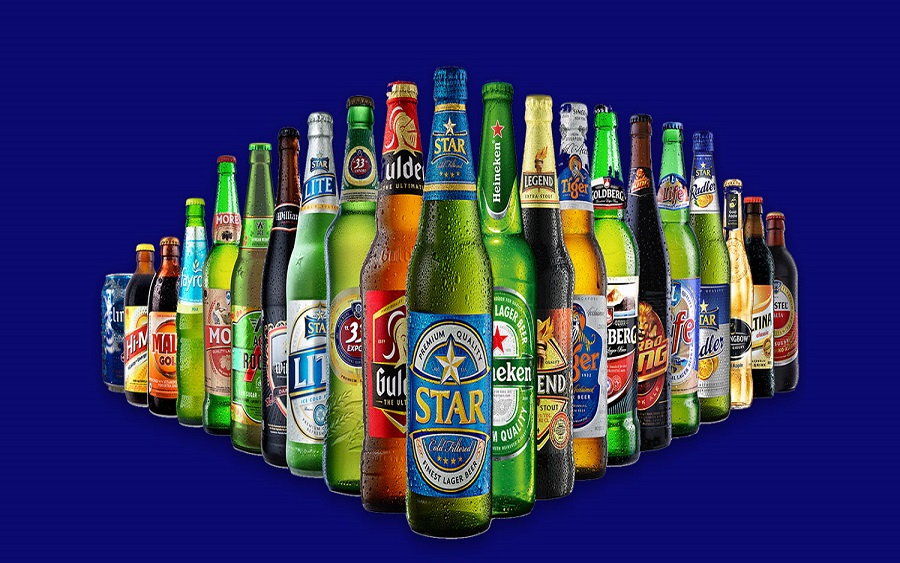 Nigerian Breweries has announced the continuation of its N100 billion Commercial Paper (CP) Issuance Programme in a bid to raise up to N20 billion to support its short term funding needs. The company has launched Series 9 and 10 of the programme for this purpose.
This information was disclosed in a notification signed by the Company's Secretary, Uaboi G. Agbebaku, and sent to the Nigerian Stock Exchange.
The notification reads;
"[Nigerian Breweries Plc] is pleased to inform the Nigerian Stock Exchange and the investing public of the continuation of its "CP" (Commercial Paper) programme with the launch of Series 9 and 10 of the programme.
"Series 9 of the Commercial Paper programme would be for a tenor of 180 days, while Series 10 would be for 270 days. However, the launch of the CP opens today 23rd October 2020."
(READ MORE:Nigerian Breweries stock up by 58% since August )
What you should know
According to data obtained from Financial Market Dealers Quote (FMDQ), Nigerian Breweries has raised up to N90.12 billion since the start of the year.
N52.76 billion was raised from Series 6 between February 12 to November 6, 2020.
N13.03 billion was raised from Series 7 from April 15 to October 14, 2020.
N24.33 billion was raised from Series 8 from April 15 to January 8, 2021.
The recent issuance of the Series 9 and 10 CP will bring the total funds raised to N110.12 billion.
Why it matters
The CP will help the company navigate through the recent impact of COVID-19 and other trade disruptions.
The programme will strengthen the balance sheet of the company, and enable the brewer to execute its plans while delivering value to customers and creating wealth for shareholders,
In like manner, the CP programme is expected to provide opportunities for non-equity investors to invest in the company and support its cost management initiatives.
MTN shareholders have made approximately N1 trillion since April 2020
Shareholders of MTN Nigeria gained close to a trillion naira in less than 7 months.
MTN Nigeria shareholders have gained N986.58 billion since the first trading session in April 2020.
This was uncovered by calculating the difference in the telecommunication giant's market capitalization of ₦1.832 trillion at the open of trade, for the first trading session in the month of April 2020, and the market capitalization of ₦2.646 trillion at the close of trade in the first trading session in the month of October.
READ: Shell to cut 9,000 jobs globally due to oil price crash as it shifts to clean energy
This gives a whopping N814 billion increase in market capitalization, and this with the dividend the company has paid to shareholders on two occasions between this time period, brings the total gains both realized and unrealized to approximately N1 trillion.
READ: FUGAZ; Nigerian banks considered too big to fail
Hence, the N814 billion increase in market capitalization translates to the joint gains MTN investors have made from the increase in the shares of the company, as the share price of the company has increased by 44.44% or ₦40.00 between April 1, 2020, and October 2, 2020, with the share price of increasing from ₦90.00 to ₦130.00.
However, the gains MTN NG investors have made from their investments in the telecommunication company, is not limited to the gains driven by the increase in the price of the shares.
READ: World Bank says Nigerian banks are at risk of being destabilised by COVID-19
Recall that the company declared payment of dividends to its shareholders on two occasions, as investors/shareholders of the company, whose names appear in the Register of Members, as of the close of business on April 17, 2020 and August 14, 2020 were paid a cumulative dividend per share of ₦8.47, for all the outstanding shares of 20,354,513,050 held by the shareholders, and this translates to a total dividend payout of N171 billion by the company to its shareholders.
It is noteworthy that the realized and unrealized gains MTN investors have made from holding the shares over this period stands at N986.58 billion.