Nigeria to benefit from UNIDO's $60 million investment in trade, others 
Nigeria is set to benefit from a $60 million investment from the United Nations Industrial Development Organization (UNIDO)
Nigeria is set to benefit from a $60 million investment from the United Nations Industrial Development Organization (UNIDO). According to the organisation, its plan is to infuse the money into nine sectors with a view to enhancing their performances.
This was made known in a press statement attributed to the Federal Ministry of Works and Housing. It was disclosed in the press release that the Minister of Works and Housing, Babatunde Fashola received a delegation from UNIDO.
[READ MORE: Nigeria will enjoy foreign investments before December, IMF predicts]
UNIDO's request: Jean Bakole, who led the delegation, told the Minister of the organisation's plans to pump $60 million into agriculture and agro-based businesses, trade and capacity building, housing and construction, infrastructure development, energy and environment, among other sectors.
The motive is to increase the performance of these sectors. However, while the Minister was truly elated with Bakole and the move of the organisation, he suggested that the money should be infused into two or three critical areas for maximum impact. Fashola noted that doing this would be more effective.
"$60 million is a huge amount of money. But it is not the money that is the issue but how it is being used. My thoughts are that instead of spreading this money thin over a large area, as you said, why not use it on one or two projects that could be of impact to the people."
[READ ALSO: Discos to invest N935 billion in 5 years amidst recapitalisation calls]
Fashola urged Bakole to build a massive industrial complex that would become an example in Africa instead. Highlighting the Federal Government's roles in enhancing agriculture, he noted that though the effort was not in futility, food prices have continued to be on the rise. He assured the delegation that the prices would come down significantly.
In a recent Nairametrics article, Fashola disclosed that 524 road projects were currently ongoing in the six geopolitical zones of the country. The Minister noted that the essence of the road project was to open up the economy and make business easier for everyone.
COVID-19 Update in Nigeria
On the 18th of September 2020, 221 new confirmed cases and 1 death were recorded in Nigeria.
The spread of novel Corona Virus Disease (COVID-19) in Nigeria continues to record increases as the latest statistics provided by the Nigeria Centre for Disease Control reveal Nigeria now has 56,956 confirmed cases.
On the 18th of September 2020, 221 new confirmed cases and 1 death were recorded in Nigeria, having carried out a total daily test of 2,609 samples across the country.
To date, 56,956 cases have been confirmed, 48,305 cases have been discharged and 1,094 deaths have been recorded in 36 states and the Federal Capital Territory. A total of 482,321  tests have been carried out as of September 18th, 2020 compared to 479,712 tests a day earlier.
COVID-19 Case Updates- 18th September 2020,
Total Number of Cases – 56,956
Total Number Discharged – 48,305
Total Deaths – 1,094
Total Tests Carried out – 482,321
According to the NCDC, the 221 new cases were reported from 18 states- Lagos (59), Abia (46), FCT (22), Gombe (20), Plateau (17), Rivers (11), Bauchi (7), Benue (6), Ekiti (6), Imo (6), Kaduna (4), Kwara (4), Ondo (4), Ogun (3), Osun (3), Bayelsa (1), Edo (1), Kano (1)
Meanwhile, the latest numbers bring Lagos state total confirmed cases to 18,827, followed by Abuja (5,526), Oyo (3,226), Plateau (3,192), Edo (2,611), Kaduna (2,326), Rivers (2,220), Delta (1,799), Ogun (1,758), Kano (1,734), Ondo (1,594), Enugu (1,234), Ebonyi (1,035), Kwara (1,013), Abia (881), Katsina (845), Osun (810), Gombe (799), Borno (741), and Bauchi (689).
Imo State has recorded 557 cases, Benue (473), Nasarawa (447), Bayelsa (394),  Jigawa (322), Ekiti (313), Akwa Ibom (288), Niger (250), Anambra (232), Adamawa (230), Sokoto (161), Taraba (95), Kebbi (93), Cross River (85), Zamfara (78), Yobe (73), while Kogi state has recorded 5 cases only.
READ ALSO: COVID-19: Western diplomats warn of disease explosion, poor handling by government
Lock Down and Curfew
In a move to combat the spread of the pandemic disease, President Muhammadu Buhari directed the cessation of all movements in Lagos and the FCT for an initial period of 14 days, which took effect from 11 pm on Monday, 30th March 2020.
The movement restriction, which was extended by another two-weeks period, has been partially put on hold with some businesses commencing operations from May 4. On April 27th, 2020, Nigeria's President, Muhammadu Buhari declared an overnight curfew from 8 pm to 6 am across the country, as part of new measures to contain the spread of the COVID-19. This comes along with the phased and gradual easing of lockdown measures in FCT, Lagos, and Ogun States, which took effect from Saturday, 2nd May 2020, at 9 am.
On Monday, 29th June 2020 the federal government extended the second phase of the eased lockdown by 4 weeks and approved interstate movement outside curfew hours with effect from July 1, 2020. Also, on Monday 27th July 2020, the federal government extended the second phase of eased lockdown by an additional one week.
On Thursday, 6th August 2020 the federal government through the secretary to the Government of the Federation (SGF) and Chairman of the Presidential Task Force (PTF) on COVID-19 announced the extension of the second phase of eased lockdown by another four (4) weeks.
READ ALSO: Bill Gates says Trump's WHO funding suspension is dangerous
Fire guts fuel tanker, vehicles at Anthony, Lagos
The tanker conveying PMS lost control while in motion and subsequently fell sideways.
There is a fire outbreak, which has gutted a fuel tanker, at Anthony inward Gbagada, Lagos State.
This was disclosed by the Federal Fire Service via its Twitter handle on Friday evening. The incident, which occurred around 10 pm, has razed at least two vehicles.
First responders and other Emergency agencies are already at the scene of explosion in Anthony, Lagos State, Nigeria. Please avoid the area, take alternative routes.

— Federal Fire Service (@Fedfireng) September 18, 2020
The agency urged road users to avoid the area and take alternative routes.
Also, the Director-General of the Lagos State Emergency Agency, Dr Olufemi Oke-Osanyintolu, confirmed the incident.
He said, "The Agency responded to distress calls and upon arrival at the scene of incident, it was discovered that a tanker with unknown registration number conveying PMS lost control while in motion and subsequently fell sideways.
"This led to an explosion in which two unidentified vehicles were burnt."
A joint team of responders led by the Federal Fire Service, LASEMA, LASG fire service, LRU fire unit, Nigeria Police and LASTMA are working together to curb the inferno from escalating further.
Details soon …
AIICO Insurance to boost property, technology with proceeds from right issue
Right issue will increase the capital base of the firm from N11.6 billion to N15.1 billion.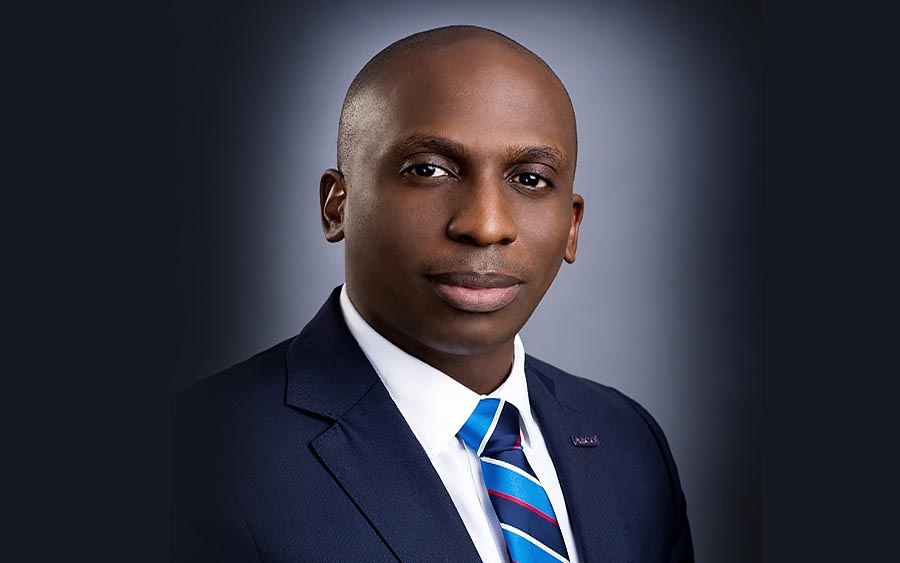 AIICO Insurance Plc, to invest the proceeds of its on-going right issue on its property, plant, equipment and technology.
While 61.2% of the proceeds are planned to be invested in property, plant and equipment to be completed Q4 2024, 38.8% are expected to be invested in technology to ne completed Q2 2023.
This was disclosed by Chief Executive Officer, AIICO Insurance Plc, Mr. Benjamin Fajemirokun during a virtual Facts Behind the Issue on Friday.
According to him, the issue, which is between September 2, 2020, and October 7, 2020, worth a total of N3.5 billion, will be offered on the basis of 5 new ordinary shares for every 13 ordinary shares held at the close of business on Monday 15th June, 2020. 
On the rationale for the right issue, Fajemirokun, remarked that NAICOM increased the regulatory capital requirements for the insurance industry, increasing the composite players to the tune of N18 billion by 2021.
He said, "If successfully implemented, the right issue will increase the capital base of the firm from N11.6 billion to N15.1 billion."
He also expressed intent in capitalizing some of the firm's retained earnings. 
Speaking further, Fajemirokun remarked that the offering of the right issue will ensure networking and infrastructural upgrade, while empowering the firm to underwrite big-ticket transactions, especially in oil and gas industries.
Key highlights 
The right issue size is worth N3,486,216,763.20

 

The number of shares is 4,357,770,954

 

The price is N0.80 (representing a discount of 25.2% as of the qualification date)

5 new shares will be issued for every 13 shares held

as of C.O.B, June 15th, 2020

The issue period will be between September 2, 2020 and October 7, 2020

 

61.2% of the proceeds from the right issue will be invested in Property, Plant and equipment to be

completed by Q4, 2024

 

38.8% of the proceeds from the right issue will be invested in technology, to be completed by Q2, 2023

 
Over the years, AIICO has evolved from an insurance agency to a leading diversified non-banking financial institution in Nigeria providing life, health and general insurance, as well as investment management.
 About AIICO Insurance Plc 
AIICO Insurance Plc was established in 1963 with a large Life and Non-life business, and complimentary focus on Asset Management, Health and Pension. Its market capitalization pre-issue is N9,064,163,584.00.
In 2019, AIICO Insurance Plc recorded 78% revenue from the Life business, 17% from Non-life business. On profit side, Life business contributed 91%, Asset Management contributed about 9%. It currently has 22 branches and 3 retail outlets across the federation.