Nigeria's movie industry, Nollywood generates about $1 billion yearly – Afreximbank 
Nollywood, Nigeria's movie industry has been estimated to generate between $500 million and $1 billion on a yearly basis in revenue.
Nollywood, Nigeria's movie industry has been estimated to generate between $500 million and $1 billion on a yearly basis in revenue. It also reportedly employs 300, 000 people and more than one million people indirectly. 
This was made public by Gainmore Zanamwe, Senior Manager, Intra-African Trade Initiative, African Export-Import Bank (Afreximbank) at the 47th Annual General Meeting (AGM) of the Manufacturers Association of Nigeria (MAN) in Lagos. Zanamwe had noted that Nigeria movies recorded the biggest patronage across the continent and was globally accepted, even in the diaspora. 
[READ MORE: Spain to invest in Nollywood to strengthen ties with Nigeria]
He added that the Bank was finding ways to collaborate with the creative industry to boost export of Nigerian and African movies, music, fashion and other creative works. 
Zanamwe also disclosed that a technology platform for aggregation and distribution of high-quality Nigerian and African content – music, video, and movies was in the works. 
Zanamwe explained that the creative industry is of utmost concern to the Afreximbank's Diaspora strategy. Afreximbank's Diaspora strategy provides various ways in which diaspora resources (both financial and expertise) can be mobilised for the promotion of intra-African trade and the development of Africa through investments, trade links, skills, and technology transfer. 
[READ ALSO: Netflix inks another Nollywood deal]
What you should know: Nollywood is globally recognized as the second largest film producer in the world. It is a significant part of the arts, entertainment and recreation sector, which contributed 2.3% that contributed N239 billion to Nigeria's Gross Domestic Product (GDP) in 2016, for instance.    
Apart from Afreximbank, the Federal Government also identified Nollywood as one of the priority sectors in its Economic Recovery and Growth Plan (ERGP), with a planned $1 billion in export revenue by 2020. 
BREAKING: Buhari sacks Service Chiefs, appoints new
President Muhammadu Buhari has appointed new Military Service Chiefs, and congratulates the outgoing Service Chiefs for efforts of "enduring peace to the country."
This was disclosed by Presidential media aide, Femi Adesina in a social media post on Tuesday. President Buhari has been urged by the National Assembly to sack Service Chiefs over rising insecurity in the county.
Adesina said: "PMB appoints new Service Chiefs. Maj Gen LEO Irabor, CDS, Maj Gen I Attahiru, Army, Rear Adm AZ Gambo, Navy, AVM IO Amao, Air Force. He congratulates outgoing Service Chiefs on efforts to bring enduring peace to the country."
"I have accepted the immediate resignation of the Service Chiefs, and their retirement from service. I thank them all for their overwhelming achievements in our efforts at bringing enduring peace to Nigeria, and wish them well in their future endeavours," Buhari disclosed in a separate statement.
I have also appointed new Service Chiefs, to replace the retired officers:

Major-General Leo Irabor, Chief of Defence Staff

Major-General I. Attahiru, Chief of Army Staff

Rear Admiral A.Z Gambo, Chief of Naval Staff

Air-Vice Marshal I.O Amao, Chief of Air Staff.

— Muhammadu Buhari (@MBuhari) January 26, 2021
what you should know
President Buhari was urged by the Senate to sack his Service Chiefs last year December to implement new chiefs with new ideas on fighting insecurity,
President Buhari had come under heavy criticism
BREAKING: CBN retains MPR at 11.5%, holds other parameters constant
The CBN voted unanimously to keep the Monetary Policy Rate (MPR), at 11.5% and other parameters constant.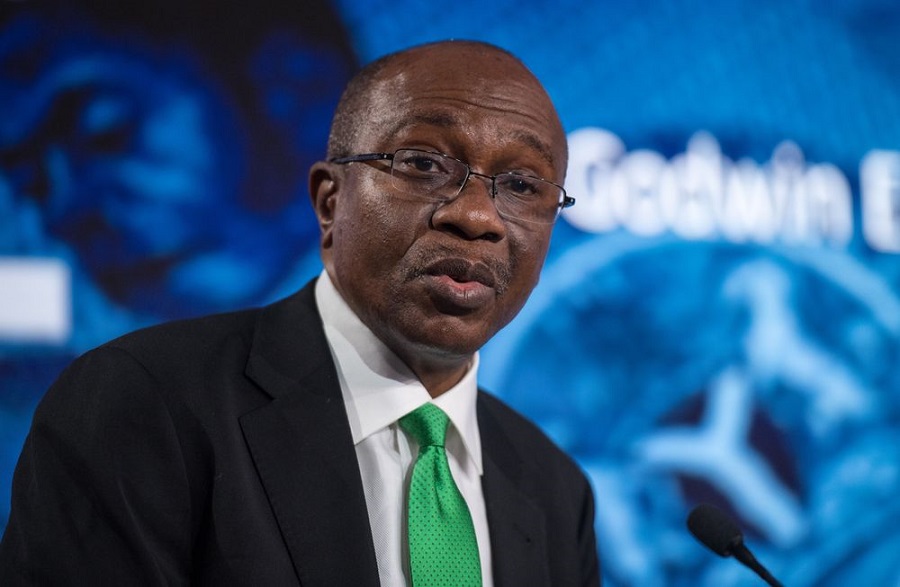 The Monetary Policy Committee (MPC), of the Central Bank of Nigeria (CBN), has voted unanimously to retain the Monetary Policy Rate (MPR) at 11.5%
This was disclosed by Governor, CBN, Godwin Emefiele while reading the communique at the end of the MPC meeting on Tuesday 26th January 2021.
Other parameters such as Cash Reserve Ratio (CRR), Liquidity ratio, and asymmetric corridor remain unchanged.
Highlights of the Committee's decision
MPR retained at 11.50%
The asymmetric corridor of +100/-700 basis points around the MPR
CRR was retained at 27.5%
While Liquidity Ratio was also kept at 30%
More details shortly…
FG says N10 billion disbursed funds not only for Covid-19 vaccines
FG has clarified that the N10 billion it earlier disbursed was not only for the development of Covid-19 vaccines.
The Ministry of Finance, Budget and National Planning has said that the N10 billion it released for vaccine development is not only for the production of Covid-19 vaccines.
This was disclosed by the Director-General of the Budget Office, Mr. Ben Akabueze, representing the Finance Minister during a meeting with the National Assembly Joint Committee on Health on Monday, reported by NTA.
Following the announcement of the disbursement of the sum of N10 billion to the Ministry of Health for the development of Covid-19 vaccine, the Joint Committee scheduled a meeting with the Ministers of Finance and Health for clarifications on the funds.
"The joint committee is invited to note that N10 billion has been released, to the Federal Ministry of Health under the budgetary vote referenced in above," Akabueze said.
Ibrahim Oloriegbe,  Chairman, Senate Committee on health, said the Committee wanted to know what the use of the funds was for and urged against the implementation of a lockdown.
"We got to see that what was released was in line with what was already there, for preparing the country for all other vaccines arrangements
"So our economy, we only need to live with covid, we cannot with due respect, contaminate Nigeria with a lockdown, it will badly affect our economy," Oloriegbe said.
The committee also said the total aim is to see how Nigeria can develop its capacity towards the development of vaccines,
The Joint Committee, therefore, resolved that the Minister of Health who was absent at the meeting should appear before it on Tuesday for a breakdown on the proposed use of the funds.
What you should know: Nairametrics reported last week that the Federal Government, through the Ministry of Finance, announced the sum of N10billion for the production of vaccines in Nigeria, to fight the coronavirus.