PZ Cussons and its sticky pattern of losses
There is a familiar pattern that has reared its head every first quarter, since at least 2016 at PZ Cussons and it's getting us puzzled
There is a familiar pattern that has reared its head every first quarter, since at least 2016 at PZ Cussons and it's getting us puzzled. Every end of August, its first quarter of the year, this consumer goods company reports a pre-tax loss.  
In 2016, when we started tracking, the loss was N2.4 billion, a year later it crashed to N181 million but there was still a loss, and then another loss of N205 million a year later. This August, it stayed with the trend, reporting a loss before tax of N1 billion, the highest since 2016. So why these losses? 
PZ Cussons is a consumer goods company that sells household products to millions of Nigerians. Its main products include home and personal care products such as Morning Fresh, Imperial Leather, Cussons Baby, Robb etc. It also sells durable electrical appliances such as Haier Thermocool refrigerators, televisions, gen sets, air conditioners, etc.  
At the end of its financial year ended May 2019, it reported sales of N74.3 billion, with the Home Appliances segment making up about N47.2 billion of the amount. Despite its pattern of reporting first quarter losses, the company has also reported profits, at least since 2015. The profits have however crashed from N4 billion in 2015 to just over N1 billion this year.  
First Quarter losses: A cursory review of the company's results indicates that two main factors contribute to its first quarter losses every year: 
Foreign Exchange Loss – In some quarters where it reported losses, it was mostly as a result of loss on foreign exchange transactions. For example, in 2018 it reported a loss of N668.3 million 

which wiped

 out its operating profits.

 

Cost of sales – In other years, it 

was

 its cost of sales 

that contributed

 to the losses. This year, cost of sales was about 83% of revenues (17% gross margins)

,

 leaving little to no room for selling and administrative expenses to eke out a profit.

 

As a matter of fact, in years (first quarter

s 

to be precise) where foreign exchange was a reason for the losses, gross profit margin 

wa

s 

o

ver 30%

,

 while in 

years

 where it was cost of sales

, 

gross profit margin was under 30%. 2019 marked the first time

 that

 it was under 20%.

 

Suffice to add that PZ Cussons does not have external debts and only owes taxes and its suppliers. It also has a healthy cash balance of over N2 billion.

 
Could this be deliberate? Digging into the financial statement of the company did not reveal much. For some reason, perhaps conveniently, the company did not provide notes breaking down components of its cost of sales, neither did it break down its foreign exchange losses. Actions like these often lead investors to suspect foul play.  
On a flip side, it could be due to some seasonal reasons where costs are typically higher this time of the year, compared to others. However, this is merely conjecture as the company did not reveal same in its financial statements.  
Financial authorities have often raised issues with transfer pricing, a situation where companies within the same group transact with each other and determine how cost between themselves will be accounted for. It is interesting to note that out of the N62 billion in the reported bought in materials and services, N45.6 billion were imported. This is according to the Value Added Statement in its financial year ended May 2019. 
The company boldly mentions in its annual report that it "is not prepared under IFRS," but under CAMA, whatever that means. 
Why this matters: Quarterly results help a discerning investor know exactly when to buy a stock. For investors who know that the company typically makes up for its first quarter losses in other quarters, timing the stock is essential. Unfortunately, an analysis of the company's share price history reveals that the stock hardly reacts in any familiar pattern when it announces its results.  
Nevertheless, its share price has fallen from about N30 plus in 2015 to N7, as at close of business Monday September 30th. As low as the price is, it is considered expensive at over 144x its earning per share. But these issues matter the most for these reasons: 
Shareholders should be worried about the pattern of losses reported every first quarter and should demand answers from the company.

 

The company should provide a detailed note to account for its cost of sales to enable investors better analyse its components. 

 

Financial 

authorities

,

 such as the FRCN

,

 need to also take a closer look at results of most entities with significant foreign ownership to ensure

 that

 

value is retained in the 

business for minority shareholders. 

 
PZ Cussons is a conglomerate and is owned majorly by PZ Cussons UK with a 73.2% stake. Even though its revenue has remained flat at about N73 billion over the last 5 years, its earnings per share has tanked from N1 to about 25 kobo.  
Fidelity Bank Plc must cover the chink in its curtains to keep rising 
Fidelity Bank Plc follows the narrative of top tier-2 banks, which have had better or easier years.
The Nigerian banking sector has consistently been one of the most profitable sectors in the Nigeria Stock Exchange market. However, in 2020, Deposit Money Banks (DMBs) have faced a flurry of impediments, which may have affected their solidity.
With reduced income from fee and commission implemented at the start of the year by the Central Bank of Nigeria, the paucity of foreign currency for international transactions, the resulting economic contraction from dire effects of the coronavirus pandemic, and the consequent operational constraints of keeping employees safe, 2020 is obviously fraught with numerous disorders for banking institutions.
---
Airtel is paying up its debts
Airtel's annual report revealed that the company has a repayment of $890 million due in May, as well as, an installment of $505 million due in March 2023.
Airtel's presence in 14 countries from East Africa to Central and West Africa would have been impossible without relevant financial investments. But, while the funds have been key to its growth in the past few years, many of its financial obligations are starting to mature quickly.
The Covid-19 pandemic has had negative economic effects on different sectors of the economy; however, the resilience of the telecom sector is evident in an increase in Airtel's income. The overall performance of Airtel increased with a revenue growth in constant currency of 19.6% in Q2 compared to 16.4% recorded in Q1, while revenue on reported basis increased by 10.7% to $1.82 billion, with Q2 revenue growth of 14.3%.
---
Unilever Nigeria Plc: Change in management has had mixed impact
9 months into the change of management, Unilever Nigeria Plc's performance in Nigeria has been largely underwhelming.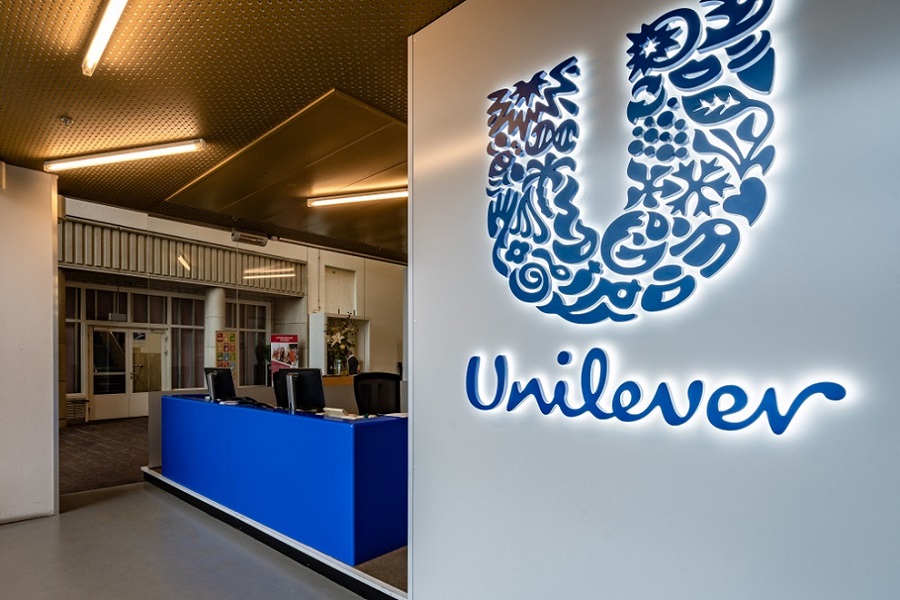 Change in the management of a company is never a walk in the park. Transitions usually take time to yield the desired results. Organizations can look to past successful managerial transitions for inspiration, but not for instruction because there is no defined playbook. The decision to replace Mr Yaw Nsarkoh, who served as the Managing Director of Unilever Nigeria Plc until the end of 2019 was plausible, but adjustments were never going to be an easy task.
Mr Nsarkoh had served as Managing Director of the company for 5 years and steered the course of its proceedings with remarkable skill up until the financial performance disaster which culminated in his resignation on November 28th, 2019.
---