Aso Savings, Evans, Multi-Trex, others in huge financial losses over compliance fines 
Aso Savings and Loans and 17 others have made the Nigerian Stock Exchange's Caveat list, as they appear to be distressed.  
Aso Savings and Loans, Union Homes Savings & Loans, Nigerian German Chemical, Multi-Trex Integrated Foods, and 15 others have made the Nigerian Stock Exchange's Caveat list, as they appear to be distressed.  
Also on the list are DN Tyre & Rubber Plc (former Dunlop Nigeria), Roads Nigeria, Anino International, Juli Plc, Unic Diversified Holdings, Omatek Ventures, Staco Insurance, FTN Cocoa Processors, Capital Oil, Guinea Insurance, Goldlink Insurance, and Resort Savings & Loans, among others. 
[READ MORE: FOCUS: Something is happening to Aso Savings and Loans Plc]
What it means: According to the NSE's X-Compliance Report, which was released on September 20, 2019, the companies, have failed to comply with minimum listing standards of the bourse as some of them have consistently failed to file their audited financial statements since 2014.  
For instance, Nigerian German Chemicals, DN Tyre, Union Homes Savings & Loans, and Aso Savings & Loans have not sent their 2014 – 2019 audited results to the exchange. While Omatek, Evans, Unic Diversified, Juli, Anino, Multi-Trex failed to file their results since 2015, Roads, Staco Insurance, Goldlink, FTN Cocoa, Capital Oil, Guinea Insurance, Resort Savings, Standard Alliance Insurance, International Energy Insurance fall in the category of firms that have not submitted their 2017 and 2018 reports, respectively. 
Why they may be up for sale: The sanctions for non-compliance, according to issuers' rules, states:  
N100,000

 per day for the first ninety (90)

 calendar days of non-compliance

.

 

N200,000 per day for the next ninety (

90)

 calendar days of non-compliance

.

 

N400,000

 per day thereafter until the date of

 

submission.

 
What it means: With the above fines, it means that the companies which have not filed their reports since 2014 are seriously indebted to the exchange. That means DN Tyre & Rubber, Nigerian German Chemicals, Union Homes Savings & Loans and Aso Savings & Loans are expected to pay about N623 million to the purse of the exchange if they want the management of bourse to lift the 'Caveat Emptor' (Buyers beware) embargo placed on their shares.  
Breakdown of firms' liquidity: Investigations conducted by Nairametrics revealed that the last result posted by Nigerian German Chemicals Plc, not submitted to the NSE for obvious reasons, was its 2015 Half Year (H1). The pharmaceutical firm's profit after tax (PBT) dropped by 37.9% from N79.6 million to N49.4 million.  
Nairametrics found in the results that the company was indebted to its creditors to the tune of N2.71 billion. It stated that the company owes bank overdrafts, commercial papers, Term loans, Trade payables, other payables & Accruals and taxation, among others worth N637 million, N182 million, N456 million, N306.3 million, N818.5 million and N257.8 million respectively. 
In the case of DN Tyre and Rubber, the company has been witnessing a lull since it shut down its tyre manufacturing business in 2008 pending the improvement of business operating environment in Nigeria. According to its 2015 H1, which was the last result it posted, its loss after tax dropped from N346.4 million to N43.7 million. 
Also, its credit portfolio stands at N845.1 million. While Trade is worth N126.1 million, the Accruals and others, Term loans, and Sundry creditors are worth N63.9 million, N100 million and N554.9 million respectively. These are different from the brought forward tax worth N52 million.  
Aso Savings & Loans: Nairametrics found that the results of the company were frequently posted till 2012. Between 2013 and 2016, the financials are missing even on the site of the firm. In 2016 and 2017, Aso Savings posted summary its first quarter interim statements. 
[READ ALSO: Nigerian banks top list of NSE companies with highest employees]
It managed to grow its PBT from a loss of N12.4 million as at March 2016 to a profit before tax of N10.4 million by end of March 2017, as well as witness the increase of the bank's total liabilities from N73.3 billion to N76.6 billion within the same period. 
Like Aso Savings, Union Homes has not been consistent in posting its results. The last time its investors and stakeholders heard from the bank was in 2015, when it posted its Q3 15 unaudited account. It posted a loss after tax of N67 million, lower than the N1.3 billion declared in 2014. The bank's total liabilities also stood at N36.2 billion.  
BREAKING: Buhari sacks Service Chiefs, appoints new hands
President Buhari has appointed new Service Chiefs to replace the former with immediate effect.
President Muhammadu Buhari has appointed new Military Service Chiefs, and congratulated the outgoing Service Chiefs for efforts of "enduring peace to the country."
The appointments was disclosed by Presidential media aide, Femi Adesina in a social media post on Tuesday.
Adesina said: "PMB appoints new Service Chiefs. Maj Gen LEO Irabor, CDS, Maj Gen I Attahiru, Army, Rear Adm AZ Gambo, Navy, AVM IO Amao, Air Force. He congratulates outgoing Service Chiefs on efforts to bring enduring peace to the country."
President Buhari had come under heavy criticism in the last couple of years over his failure to sack the Service Chiefs for failing to tackle insecurity in the country.
"I have accepted the immediate resignation of the Service Chiefs, and their retirement from service. I thank them all for their overwhelming achievements in our efforts at bringing enduring peace to Nigeria, and wish them well in their future endeavours," Buhari disclosed in a separate statement.
I have also appointed new Service Chiefs, to replace the retired officers:

Major-General Leo Irabor, Chief of Defence Staff

Major-General I. Attahiru, Chief of Army Staff

Rear Admiral A.Z Gambo, Chief of Naval Staff

Air-Vice Marshal I.O Amao, Chief of Air Staff.

— Muhammadu Buhari (@MBuhari) January 26, 2021
What you should know: The outgoing Service Chiefs were appointed by President Buhari in 2015 and despite clamour from several quarters for the President to replace them with fresh blood, nothing happened until today's announcement.
BREAKING: CBN retains MPR at 11.5%, holds other parameters constant
The CBN voted unanimously to keep the Monetary Policy Rate (MPR), at 11.5% and other parameters constant.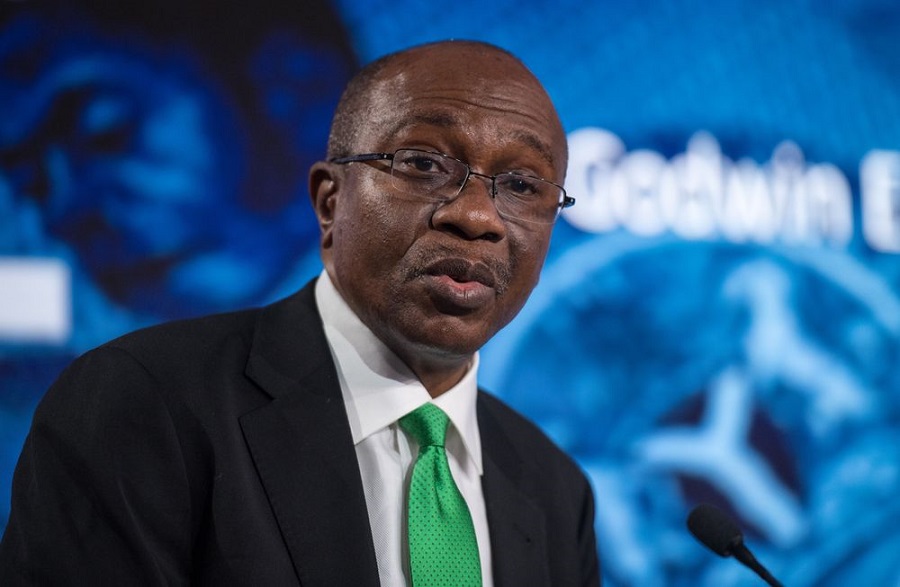 The Monetary Policy Committee (MPC), of the Central Bank of Nigeria (CBN), has voted unanimously to retain the Monetary Policy Rate (MPR) at 11.5%
This was disclosed by Governor, CBN, Godwin Emefiele while reading the communique at the end of the MPC meeting on Tuesday 26th January 2021.
Other parameters such as Cash Reserve Ratio (CRR), Liquidity ratio, and asymmetric corridor remain unchanged.
Highlights of the Committee's decision
MPR retained at 11.50%
The asymmetric corridor of +100/-700 basis points around the MPR
CRR was retained at 27.5%
While Liquidity Ratio was also kept at 30%
More details shortly…
FG says N10 billion disbursed funds not only for Covid-19 vaccines
FG has clarified that the N10 billion it earlier disbursed was not only for the development of Covid-19 vaccines.
The Ministry of Finance, Budget and National Planning has said that the N10 billion it released for vaccine development is not only for the production of Covid-19 vaccines.
This was disclosed by the Director-General of the Budget Office, Mr. Ben Akabueze, representing the Finance Minister during a meeting with the National Assembly Joint Committee on Health on Monday, reported by NTA.
Following the announcement of the disbursement of the sum of N10 billion to the Ministry of Health for the development of Covid-19 vaccine, the Joint Committee scheduled a meeting with the Ministers of Finance and Health for clarifications on the funds.
"The joint committee is invited to note that N10 billion has been released, to the Federal Ministry of Health under the budgetary vote referenced in above," Akabueze said.
Ibrahim Oloriegbe,  Chairman, Senate Committee on health, said the Committee wanted to know what the use of the funds was for and urged against the implementation of a lockdown.
"We got to see that what was released was in line with what was already there, for preparing the country for all other vaccines arrangements
"So our economy, we only need to live with covid, we cannot with due respect, contaminate Nigeria with a lockdown, it will badly affect our economy," Oloriegbe said.
The committee also said the total aim is to see how Nigeria can develop its capacity towards the development of vaccines,
The Joint Committee, therefore, resolved that the Minister of Health who was absent at the meeting should appear before it on Tuesday for a breakdown on the proposed use of the funds.
What you should know: Nairametrics reported last week that the Federal Government, through the Ministry of Finance, announced the sum of N10billion for the production of vaccines in Nigeria, to fight the coronavirus.