Nigerian, Ghanaian startups to participate in Facebook Accelerator Programme 
Some Nigerian and Ghanian startups and students have been shortlisted to participate in Season 2 of the annual Facebook Accelerator Nigeria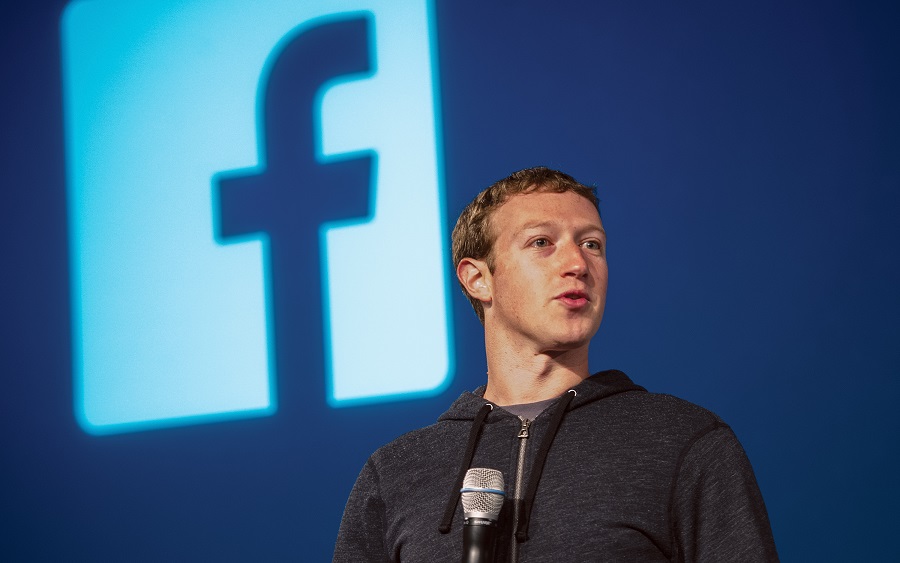 Some Nigerian and Ghanian startups and students have been shortlisted to participate in Season 2 of the annual Facebook Accelerator Nigeria.
The eight startups and four students were selected from the applications that were received from innovators across Nigeria and Ghana. They will now participate in the six-month programme.
[READ MORE: Just like Facebook, Google is under investigation]
The Head, Public Policy for Facebook West Africa, Adaora Ikenze, while speaking about the programme, which is organised in conjunction with Co-Creation Hub, said that the programme was brought back as a result of the success of the previous edition.
Ikenze said: "We're delighted to be bringing this programme back for a 2nd year to NG_Hub, and for the very first time including Ghanaian innovators. The success of last year's programme, which saw the graduating teams cumulatively raise over $400,000 in investments and grants as at April 2019, reinforces the amazing talent pool and ground-breaking solutions we see being created from across the continent and here in Nigeria. Young innovators using cutting edge technologies to build solutions that are both locally and globally relevant."
About the teams: The twelve teams which have been selected from Nigeria and Ghana will be unveiled on Friday, September 27 with a demo event which will provide an opportunity for the teams to pitch and showcase a demo of their solutions.
The teams accepted are VNTS, Appruve, Curacel Systems, Neohaul Technologies, Chekkit Technologies LLC, VMEDKIT, Gradely and Simbi Interactive. The four student teams are Vinsighte, Mus-Comm, InventOne and GESAL.
[READ ALSO: Here is why Facebook is under probe again]
Facebook Accelerator is a tech acceleration programme aimed at supporting and empowering students and entrepreneurs to build locally relevant solutions using advanced technology. The research and the mentorship-driven programme will provide the teams with access to product and industry experts, as well as deeper knowledge on how to optimise solutions which leverage technology such as Artificial Intelligence (AI), Internet of Things (IoT) Data Science, Augmented Reality (AR) and Virtual Reality (VR).
FAAN condemns fmr Gov. Yari misconduct at Kano International Airport
it is mandatory for all VIPs to comply with public health procedures to contain COVID-19 across airports.
The management of the Federal Airports Authority of Nigeria (FAAN) has strongly condemned the conduct of the former Governor of Zamfara State, Alh. Abdulaziz Yari, for blatantly violating the Public Health procedures (COVID-19) on travels at the Malam Aminu Kano International Airport.
This was disclosed in a statement issued by the agency on Wednesday. The former governor reportedly refused to adhere to the protocols and procedures implemented by FAAN while travelling on Saturday 11th, July 2020.
FAAN disclosed that he reportedly refused to adhere to the protocols by forcefully pushing away an officer of the Environment Department when he insisted that his luggage must be disinfected.
It stated, "The former Governor said the officer should have known he is a VIP. This irresponsible act endangers all other airport users, it is unacceptable, and as such it has been duly escalated."
PUBLIC ANNOUNCEMENT
1.The Management of the Federal Airports Authority of Nigeria (FAAN) hereby strongly condemns the conduct of the former Governor of Zamfara State, Alh. Abdulaziz Yari who blatantly violated the Public Health procedures (#COVID19)on travels….

— Federal Airports Authority of Nigeria (@FAAN_Official) July 15, 2020
Back story
Last week, Minister of Aviation, Hadi Sirika, during Monday's briefing of the Presidential Task Force (PTF) on COVID-19, explained that it is mandatory for all VIPs to comply with public health procedures in place to contain COVID-19 across airports.
While speaking on the new procedures during this COVID-19 era, the minister said that mandatory temperature and symptoms checks will be carried out at the airport terminals and frequent washing of hands should be done at the airports.
He said, "Face masks must be worn at all times inside the airport and airplane and anyone who does not do that will not be allowed inside the airport terminals.
"Physical distancing will be maintained at all times just as unruly passengers will not be allowed to board the aircrafts or fly as no pilot will be allowed to fly a plane carrying an unruly passenger."
FAAN warns
Going forward, the agency warned that all airport users, especially esteemed VIPs , should respect the Presidential directive by observing the Public Health travel protocols put in place to protect all air travellers against infection and the spread of the COVID-19 pandemic.
NEXIM Bank issues rebuttal following explosive N50 billion fraud allegation
NEXIM Bank was established in 1991 and is devoted to diversifying Nigeria's non-oil export base.
Following numerous claims accusing Abba Bello, the Managing Director of Nigerian Export-Import Bank (NEXIM Bank) of diverting the whopping sum of N50 billion, the organisation finally issued a rebuttal yesterday in an attempt to clear its name.
A detailed statement that was signed by NEXIM Bank's Corporate Communications Department described the accusations as false. The statement also noted that 'a faceless organisation' known as Citizens Committee for Corruption Free Nigeria (CCCN) had been the one behind the fraud claims.
The statement further noted that Nexim Bank initially ignored the accusations, but felt the need to respond after those leveling accusations against the organisation showed no sign of stopping.
READ MORE: NEXIM Bank set to disburse ₦25bn loan to non-oil exporters
The intrigues: In an obvious attempt to absolve the Abba Bello-led management of these fraud allegations, the statement had attacked NEXIM Bank's immediate past management team. The erstwhile management was dissolved in 2017 by President Muhammadu Buhari due to gross incompetence. Apparently, Abba Bello was brought on board to help rescue Nexim Bank from its huge non-performing loan problem which was worsened by what the statement described as "reckless abuse of process" which led to insider related loans and an absolute breakdown of professionalism in bank's loan administration processes.
The statement then praised Bello for successfully re-tooling NEXIM Bank and bringing it back from the brink of failure within the 3-year period he had been in charge. The statement also noted that NEXIM Bank reported profits of N2.03 billion and N1.09 billion in full-year 2019 and 2018 respectively, as against losses of N569 million and N8.03 billion in 2017 and 2016, respectively.
"We have noted recent incessant attacks on the Nigerian Export-Import Bank (NEXIM Bank) and its management in a section of the media, predominantly the social media. Most recently, a report has been trending on the social media claiming that a petition has been forwarded to the Economic and Financial Crimes Commission (EFCC), calling for a probe of the Managing Director/Chief Executive of Nexim Bank, Mr Abba Bello, over alleged corruption and mismanagement of the N50 billion Rediscounting and Refinancing Facility (RRF), provided by the Federal Government…
READ MORE: Buhari orders probe of past administrations over $9 billion U.K judgment
"The current management of the bank, led by Mr Abba Bello, resumed office in April 2017 to replace the erstwhile government, which was removed by President Muhammadu Buhari, GCFR, over issues relating to gross incompetence, which had made the bank almost insolvent, with huge non-performing loans, exacerbated by reckless abuse of process, insider related loans and lack of professionalism in loans administration, amongst other issues," some parts of the statement said.
More details: Citizens Committee for Corruption Free Nigeria (CCCN) had started a petition with the Economic and Financial Crimes Commission (EFCC), calling for Bello's probe over the alleged diversion of N50 billion from Nexim Bank's coffers. Specifically, the petition had accused Abba Bello of diverting and mismanaging the N50 billion Rediscounting and Refinancing Facility which was availed by the Federal Government to assist commercial and merchant banks to provide short-term finance in support of exports.
NEXIM Bank also clarified on the N50 billion Rediscounting and Refinancing Facility, noting that the money has been used to fund about 60 projects since it was released by the Federal Government in 2018. The bank said the track records of the fund's beneficiaries are verifiable, and that the loans were adequately secured.
Note that NEXIM Bank was established in 1991 and is devoted to diversifying Nigeria's non-oil export base through the provision of adequate financing.
Gokada Founder, Fahim Saleh murdered in New York apartment
Mr. Fahim Saleh's body was found decapitated and dismembered with an electric saw.
Fahim Saleh, the entrepreneur who founded Gokada, has been murdered in his luxury New York City apartment, according to the New York Times.
Police detectives in New York disclosed that Mr Saleh's body was found decapitated and dismembered with an electric saw. His head, limbs, and torso were said to have been found in different parts of the apartment after whoever murdered him tried to clean up the crime scene.
The police also revealed that plastic bags were found on the scene of the murder, which they say could have been an effort to "clean up" evidence of the murder.
The casualty was identified as 33 years old, Fahim Saleh, tech entrepreneur and Gokada founder who owned the apartment. His body was found by his sister, 3:30 pm New York time after she went to check on him after not hearing from him in 24 hours, calling the police immediately after finding the body.
Police also believe his sister's arrival may have interrupted the evidence clean up, as the electric saw was still plugged in. Police are investigating it as a case of homicide.
READ MORE: Bike-hailing firms in talks with Lagos State to resume operations
Surveillance video showed Mr. Saleh entering the elevator with someone else in a black mask and suit, the person also follows Saleh as he enters his apartment, and a fight began between the two. Police say there is a second exit through a service entrance in the apartment.
Fahim Saleh was born in Saudi Arabia to Bangladeshi parents before settling in New York with his family and started coding as a teenager. He founded PrankDial after graduating from Bentley University where he recorded his first success in tech.
READ ALSO: Gokada returns amidst price war, market expansion and government regulations 
He founded the bike hailing company Gokada, which began operations in Lagos 2 years ago. Gokada has raised $12.4 million according to Startup listing site Crunchbase. During their venture capital raise of $5.3 million in 2019, Saleh announced plans to expand Gokada services into a club with restaurants, letting drivers relax and get things they need from a  Gokada shop such as food.
Gokada had to reduce operations in Lagos after the February Okada ban. The Lagos Sate Government had banned okada services in Apapa LGA, Apapa Iganmu LCDA, Lagos Mainland LGA, Yaba LCDA, Surulere LGA, Itire-Ikate LCDA, Coker-Aguda LCDA,  Ikeja LGA, Onigbongbo LCDA, Ojodu LCDA, Eti-Osa LGA, Ikoyi-Obalende LCDA, Iru-Victoria Island LCDA, Lagos Island LGA and Lagos Island East LCDA.