Nigerian, Ghanaian startups to participate in Facebook Accelerator Programme 
Some Nigerian and Ghanian startups and students have been shortlisted to participate in Season 2 of the annual Facebook Accelerator Nigeria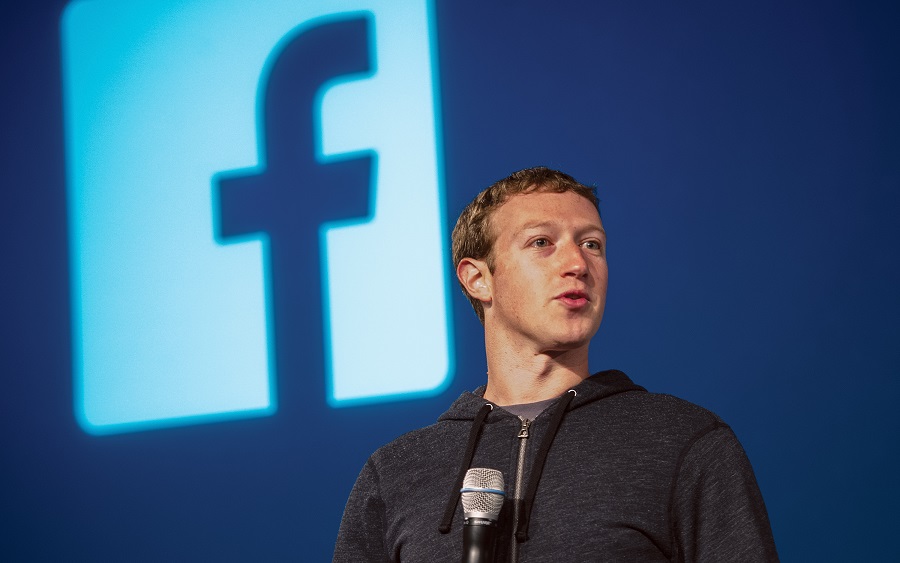 Some Nigerian and Ghanian startups and students have been shortlisted to participate in Season 2 of the annual Facebook Accelerator Nigeria.
The eight startups and four students were selected from the applications that were received from innovators across Nigeria and Ghana. They will now participate in the six-month programme.
[READ MORE: Just like Facebook, Google is under investigation]
The Head, Public Policy for Facebook West Africa, Adaora Ikenze, while speaking about the programme, which is organised in conjunction with Co-Creation Hub, said that the programme was brought back as a result of the success of the previous edition.
Ikenze said: "We're delighted to be bringing this programme back for a 2nd year to NG_Hub, and for the very first time including Ghanaian innovators. The success of last year's programme, which saw the graduating teams cumulatively raise over $400,000 in investments and grants as at April 2019, reinforces the amazing talent pool and ground-breaking solutions we see being created from across the continent and here in Nigeria. Young innovators using cutting edge technologies to build solutions that are both locally and globally relevant."
About the teams: The twelve teams which have been selected from Nigeria and Ghana will be unveiled on Friday, September 27 with a demo event which will provide an opportunity for the teams to pitch and showcase a demo of their solutions.
The teams accepted are VNTS, Appruve, Curacel Systems, Neohaul Technologies, Chekkit Technologies LLC, VMEDKIT, Gradely and Simbi Interactive. The four student teams are Vinsighte, Mus-Comm, InventOne and GESAL.
[READ ALSO: Here is why Facebook is under probe again]
Facebook Accelerator is a tech acceleration programme aimed at supporting and empowering students and entrepreneurs to build locally relevant solutions using advanced technology. The research and the mentorship-driven programme will provide the teams with access to product and industry experts, as well as deeper knowledge on how to optimise solutions which leverage technology such as Artificial Intelligence (AI), Internet of Things (IoT) Data Science, Augmented Reality (AR) and Virtual Reality (VR).
#EndSARS: NCAA denies alleged shut down of airspace, as Turkish Airlines takes off tonight
FAAN has reportedly shut down the air space of the nation due to alleged unrest in the country.
The Nigerian Civil Aviation Authority (NCAA) has denied the alledged shut of the nation's airspace due to the unrest, arising from the hijacked #EndSARS protests in Lagos, Abuja, and some other states in the country.
Though, the authority has not issued an official statement on the development, a source in the apex regulatory body told Nairametrics that the airspace remains open in Lagos and Abuja.
He said, "It is not true that the airspace is shut as rumoured on some social media platforms. Turkish Airline is attending to its passengers at the moment and the flight is tonight. So, where is the airspace being shut coming from.
"Delta Airline decided to divert the Lagos bound flight to Dakar, Senegal before going back to New York not because our airspace is shut but its Lagos office informed the Pilot that there is curfew in Lagos. Expectedly, American airlines are so sensitive to issues like that."
Back story: A Twitter user, Osasu Onayiuwana, whose friend is one of Delta Air passengers en-route Lagos from Atlanta, USA, had alleged that Delta Airline returned ti New York because Nigerian air space was shut.
He tweeted, "A friend returning to Lagos, from Atlanta on @Delta has been informed, during their Dakar, Senegal stopover, that @Nigeria's airspace has been closed. They are now flying back to Atlanta!
"Actually, his plane is currently on the way to New York, from Dakar. Before this, some passengers asked @Delta to allow them to find their way to Lagos from Dakar. Understandably, the airline refused."
Just in: A friend returning to Lagos, from Atlanta, on @Delta, has been informed, during their Dakar, Senegal stopover, that @Nigeria's airspace has been closed. They are now flying back to Atlanta!

— Osasu Obayiuwana (@osasuo) October 20, 2020
FRC to implement new IFRS 17
The FRC is set to implement International Financial Reporting Standard 17 (IFRS) on or before January 2023.
The Financial Reporting Council of Nigeria is expected to implement International Financial Reporting
Standard 17 (IFRS) on or before January 2023. This follows the amendment of the standard on June 25, 2020.
This was disclosed by the Head, Directorate of Accounting Standards Public Sector, FRC, Dr. Iheanyi Anyahara, during a Stakeholders interactive forum with FRC and International Accounting Standards Board (IASB) webinar recently.
Nigeria adopted the IFRS as part of measures to improve transparency, reporting practices and full disclosures.
Having adopted the IFRS by the Council, Anyahara explained that all amendments to existing standards alongside the new standards issued by the International Accounting Standards Board (IASB) must be implemented by all reporting entities in Nigeria.
According to him, the Council is aware that implementing IFRS 17 commands a radical departure from current accounting standards and produces complex operational challenges.
He said, "That is why we are organizing this programme and many more in collaboration with IASB to guide the users of the standards both in application and implementation.
"The Council will be organizing more events in financial reporting, auditing and corporate governance in order to sensitize the general public and lessen the knowledge gap in IFRS standards in Nigeria in collaboration with relevant agencies and organisations."
Back story:
Last July, Nairametrics reported when FRC released guidelines for reporting in compliance with the Nigerian Code of Corporate Governance. (NCCG 2018).
In a statement posted on its website, the Council explained that it had been engaging with all regulators of sectors for the purpose of developing sectoral guidelines of corporate governance on specific requirements relevant to each sector, which are not covered under NCCG 2018.
Geely Auto to invest 54 million dollars in the development of healthy cars
Geely's leading track record will be taken to a new level with the development of an all-round "healthier car."
As Exclusive Partner of Geely Automotive in Nigeria, Mikano brings us great news of Geely Automotive innovative steps towards development of "healthy, intelligent vehicles" by earmarking 54 million Dollars of funding to it; as a furthering of the fight against Coronavirus.
The move not only adds a new dimension to Geely's understanding of "passenger safety," it also represents a new development direction for automobiles.
READ: Automotive Bill: Why FG may return it to National Assembly
The development of a "healthier car" differs from specialized medical vehicles in that Geely's products are made for ordinary consumers. Cars with comprehensive virus protection not only require the capability to isolate harmful substances in the air, it also needs to quickly and effectively purify cabin air for occupants.
Geely Auto's global R&D and design networks based in Europe, USA and China will jointly move to develop and research new environmentally sustainable materials with anti-bacterial and anti-viral properties which can be used within air-conditioner systems and on frequently touched surfaces such as buttons and handles.
Geely Auto will make full use of its global R&D system and resources as well as cooperate with professional medical and scientific research institutions to set up special project teams to work on the new research.
READ: Cars45 CEO explains how to increase demand for Made in Nigeria cars
An Conghui, President of Geely Holding Group and President and CEO of Geely Auto Group said "Epidemic prevention is a job that requires the long-term effort of wider society. As the most common mode of transportation, consumers spend a considerable amount time in their cars, akin to a "second home" Only by making healthier products can we meet consumer demand for better quality of life. Based on the automotive industry's development direction built around electrified, connectivity, intelligence, and shared mobility, auto companies should commit to developing products that help protect the health of drivers and passengers. This will become one of Geely Auto key long-term development objectives."
Earlier on January 28, Geely Holding Group joined hands with the Li Shufu Foundation to set up a special 30 million dollars fund in support of the new coronavirus prevention and control, with a focus on the mass purchasing of much needed medical supplies for China in the short term.
Geely's leading track record will be taken to a new level with the development of an all-round "healthier car." Geely's move sets a new precedent in the development of safety technologies that goes beyond developing leading crash test results and moves into new dimensions of passenger safety.
Visit www.geely.ng to find out more about Geely Nigeria