How to invest in treasury bills even if you don't have N50 million
How to invest in treasury bills even if you don't have N50 million
Nairametrics| The Federal Government in March 2017 increased the minimum amount required to partake in its biweekly treasury bills auction from N10,000 to N50 million. This announcement means, retail investors can no longer participate in the primary market for treasury bills.
In place of treasury bills, the government introduced the FGN Savings bonds, which offers smaller investable sums but unfortunately does not offer the same lucrative yield as the Treasury Bills. The FGN Savings bond also has a longer tenor being that it is two years and three years, compared to treasury bills that has a maximum tenor of 364 days (one year).
FGN Savings, is also a bond and includes risk of being priced lower assuming you wish to invest in the short-term and sell before the tenor expires. Treasury bills are easier and a simpler form of investing, thus its popularity.
We explained the difference between the FGN Savings bond and treasury bills in the article.
With this new directive, most Nigerians without the financial muscle to invest in treasury bills, find themselves in a state of quagmire. But there is a way out.
How to invest
Fortunately, you can still afford investing in treasury bills if you do not have up to N50 million. This is because Banks have designed products that pool funds from customers, which they can then use to invest in treasury bills.
[Read more: Nigerian Treasury Bills: Learn everything about Tbills]
How it works
Banks can pool small sums of money from their customers into a portfolio that is at least more than the minimum required N50 million.
Funds are pooled in line with the tenors three months, nine months and one year respectively.
The funds once pooled are invested under a collective fund, owned by the banks on behalf of investors in the pool.
They then apply to bid for treasury bills through the Central Bank of Nigeria.
Interest earned from the fund is shared equally to all fund contributors based on their individual contributions.
For example, if you invested N100,000 in a pool that invested in a 364 day treasury bill that pays 18% interest rate, the bank will pay you N18,000 as your gross interest earned. If your friend also invested in that same pool, but invested N2 million, your friend will get N260,000.
Banks will typically charge a fee for this service. The amount charged ranges from bank to bank, so you will have to confirm with your bank what the fee is.
[Read Also: How to choose between investing in bond funds, money market funds or savings bonds]
How do I apply
Approach your bank and ask to invest in treasury bills using the pool option
They will give you a form and you will fill the amount that you wish to invest.
You will also indicate whether you want to buy in the primary or secondary market. They work differently (see explanation below)
You will give the bank an authority to debit your account and give the bank fiduciary responsibility invest the fund on your behalf
Once done, you submit the form and await a debit alert
The next alert you will receive will be a credit alert. If your investment was successful (that is, your pool qualified for subscription via the CBN), you will get an alert of the interest payment. This usually occurs within 3 days of the conclusion of the bid.
If your bid was unsuccessful, you will also receive an alert, this time with the full amount invested net any fees or charges from the bank. You will not get interest because your pool's subscription was unsuccessful.
Primary bid
Primary bids occur when the bank includes your investment in a pool that is buying treasury bills directly from the CBN.
In a primary bid, you buy directly from the CBN via your bank's pool, for a 91 days, 182 days or 364 days auction.
If you decide not to hold to maturity, you can sell your right in the pool to another investor.
However, you forfeit interest not earned to your buyer.
Secondary bid
You can also invest in treasury bills by buying from the bank or someone in a pool who is not willing to stay through the end of the tenor of an auction.
In this bid, you can get between 90 days and 364 days. It can be 60 days, 75 days, 107 days etc. Just whatever is left of the tenor in the pool you bought into.
Banks keep records of all buyers, so they are good at working these things out.
You can also sell, if you do not want to wait out the investment.
[Read Also: Official: Nigerian Treasury bills calendar for September – November 2019]
Fidelity Bank lists N41.2 billion Series 1 bond on NSE
Fidelity Bank announced the listing of its N41.21 billion, 8.5% fixed rate unsecured subordinated bond on the NSE.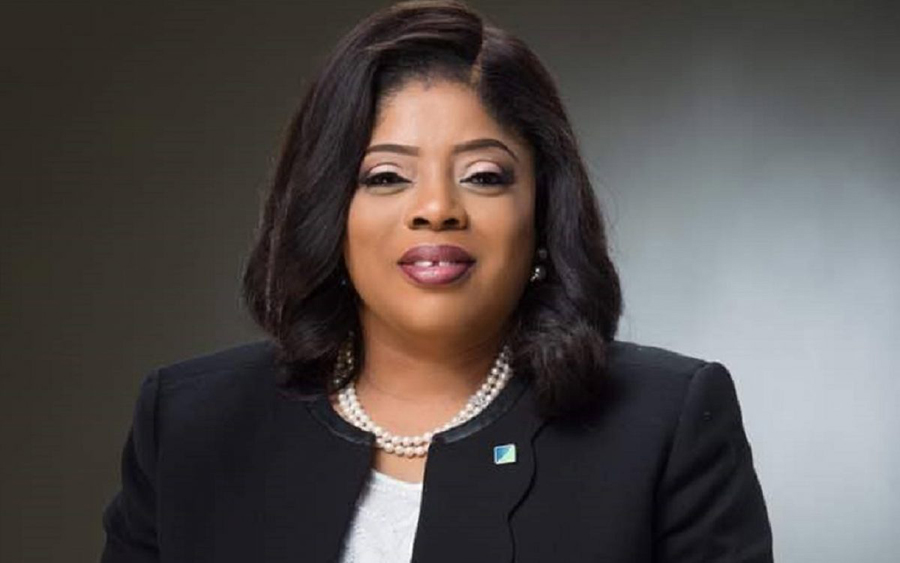 Fidelity Bank has announced the listing of its N41.21 billion, 8.5% fixed rate unsecured subordinated bond on the Nigerian Stock Exchange (NSE). This was contained in a disclosure signed by the bank's secretary, Ezinwa Unuigboje, and published on the NSE.
According to the disclosure, the bank announces to the general public that its N41.21 billion 10 years 8.5% subordinated unsecured fixed-rate series 1 bonds, which was issued on 7th January 2021, and is due by 2031 has been listed on the daily official list of NGX.
Recall that Nairametrics had reported that FMDQ Securities Exchange Limited announced the successful listing of the Series 1 bond earlier in March 2021, under its N100 billion debt issuance.
Fidelity Bank had revealed in 2020, plans to issue up to N50 billion in local bonds by Q4 2020 in order to refinance existing debts.
The disclosure was made by the Chief Operations and Information Officer, Gbolahan Joshua, during an analyst call in September 2020 as reported by Nairametrics.
He stated that the new issue will be made to redeem the existing N30 billion bond which was issued at 16.48% rate.
What you should know
The allotment of the bonds will be effected by way of e-allotment to successful allottees.
The disclosure published earlier in February stated that the Registrars, First Registrars, and Investor Services Limited will credit the respective Central Securities Clearing System (CSCS) accounts of successful allottees with the allotted bonds.
As part of its N100 billion bond issuance programme, Fidelity Bank Plc had earlier issued a N30 billion Fixed Rate Subordinated Unsecured Bond on the FMDQ Exchange platform in 2015. The bond had a face value of N1000, tenor of 7 years, and a coupon rate of 16.48%.
DMO to auction N150 billion bonds for April on behalf of FG
It also states that the interest is payable semi-annually with the redemption expected to be in bullet payment on the maturity date.
The Debt Management Office (DMO) has announced the offer of N150 billion bonds for subscription by auction in the month of April on behalf of the Federal Government.
A breakdown of the bonds shows that a 10-year reopening bond is to be offered at the rate of 16.2884% with a maturity date in March 2027; a 15- year reopening bond will be offered at 12.5% with a maturity date in March 2035; and the third and longest bond which is a 25-year reopening bond will be offered at 9.8% and mature in July 2045.
This disclosure is contained in a circular issued by the DMO on April 14, 2021, and can be seen on its website.
The circular states that the bonds which would be auctioned on April 21, 2021, have a settlement date of April 23, 2021, adding that the unit of sale is N1,000 per unit subject to a minimum subscription of N50,000 and in multiples of N1,000 thereafter.
It also states that the interest is payable semi-annually with the redemption expected to be in bullet payment on the maturity date.
READ: OPEC, NSE, MTN, other developments and how they affect your pocket
In case you missed it
The DMO had earlier disclosed that the Federal Government's bonds for March worth N150bn which were auctioned were oversubscribed by N183.48bn.
The total subscription received from investors for the bonds was N333.48bn comprising N65.25bn for 16.2884% FGN March 2027 bonds; N110.19bn for 12.5% FGN March 2035 bonds; and N158.04bn for 9.8% FGN July 2045 bonds.
The auction result added that out of 82, 125 and 215 total bids for the tenures, 48, 88 and 176 were successful.
It stated that a total of N262.1bn was allotted, comprising of N44.01bn, N86.29bn and N131.80bn respectively.
Nairametrics | Company Earnings
Access our Live Feed portal for the latest company earnings as they drop.