Nigeria saved N670 billion from petrol importation in 6 months
The latest foreign trade report released by the National Bureau of Statistics (NBS) shows that Nigeria saved N670 billion on the importation of Premium Motor Spirit (Petrol) in half-year 2019.
The latest foreign trade report released by the National Bureau of Statistics (NBS) shows that Nigeria saved N670 billion on the importation of Premium Motor Spirit (Petrol) in half-year 2019.  
According to the latest report, Nigeria spent a total sum of N766.1 billion to import Petrol in half-year 2019. Comparing this to N1.4 trillion spent in the same period of 2018, it means about N670 billion was saved by the country. This represents a 46.7% decline spending on petrol importation.  
A quick look into the volume of petrol importation in Nigeria shows that 10.46 billion litres was imported in 2018, while 10.48 billion litres of Petrol was imported in the first half of 2019. This means the value remained relatively the same, while values dropped significantly.  
[READ MORE: Nigeria's total Foreign Trade hits N8.6 trillion in Q2 2019, up by 4.4%]
Number breakdown: The foreign trade report further shows that Petrol importation accounted for 14.4% of the total value of goods imported into the country in the second quarter of 2019.  
In the first half of

 2019 (January – June), Nigeria spent a total of 

N766.1 billion 

on petrol importation. 

 

Despite the drop, the Bureau reported that 

N572.3 billion 

was spent on petrol importation in Q2 2019. 

 

On Nigeria's import list, o

ther petroleum products which were imported include Li

ght fuel oil and gas oil.

 

In 2018, 

Nigeria spent 

a whooping N2.85 trillion to import

 petrol

 while N766 billion have been spent so far in 2019.

 

 
Some concerns: Over the years, Petrol has been Nigeria's top import item that has gulped trillions of the country's revenue. Basically, this has become worrisome as refineries in the country have been grounded with little or no improvement. What is, however of note, is the reduction in the total amount spent to import Petrol.  
[READ ALSO: Top 10 states in Nigeria with the highest Internet subscribers]
While the expenditure spent on importing petrol into the country has dropped significantly, petrol importation and subsidy payment remain endemic issues of the Nigerian economy.  
In an attempt to stifle importation of certain goods into the country, the Federal Government restricted FOREX access for 43 items. Meanwhile, in its latest move, the Nigeria-Benin Border was shut, and some analysts were of the opinion that the shut border might expose some fraud behind Petrol importation in the country.   
Speaking recently on the development, the Chief Executive of Financial Derivatives Company Limited, Bismarck Rewane, disclosed that since the border was closed, all petrol tanks were full and saturated. According to him, Nigeria hardly consumes 30 million litres per day. 
"Since we closed the borders, all the tanks are full and saturated with petrol, which means we don't consume 60 million litres a day of fuel. We hardly consumer 30 million litres. That fraud and fallacy called 60 million litres of which part of it goes outside the country and the other half does not even come in, and people get money at N305 and bring it back, that scam must stop," Rewane stated.  
Affirming Rewane's claims, NNPC boss, Malam Kyari has also disclosed that the drop in fuel petrol evacuation at depots across the country may not be unconnected to the shut borders.  
"Significant drop in PMS evacuation from fuel depots noted since August 22nd may be connected to border closure and other interventions of the security agencies aimed at curbing smuggling. We will contain smuggling of PMS," Kyari stated. 
In the meantime, while the government is bent on keeping the borders shut, it suggests expenditure on petrol importation may decline more drastically at the end of the third quarter.  
[READ FURTHER: Nigeria received $5.82 billion capital inflows in Q2 2019, down by -31.41%]
Fidelity Bank Plc must cover the chink in its curtains to keep rising 
Fidelity Bank Plc follows the narrative of top tier-2 banks, which have had better or easier years.
The Nigerian banking sector has consistently been one of the most profitable sectors in the Nigeria Stock Exchange market. However, in 2020, Deposit Money Banks (DMBs) have faced a flurry of impediments, which may have affected their solidity.
With reduced income from fee and commission implemented at the start of the year by the Central Bank of Nigeria, the paucity of foreign currency for international transactions, the resulting economic contraction from dire effects of the coronavirus pandemic, and the consequent operational constraints of keeping employees safe, 2020 is obviously fraught with numerous disorders for banking institutions.
---
Airtel is paying up its debts
Airtel's annual report revealed that the company has a repayment of $890 million due in May, as well as, an installment of $505 million due in March 2023.
Airtel's presence in 14 countries from East Africa to Central and West Africa would have been impossible without relevant financial investments. But, while the funds have been key to its growth in the past few years, many of its financial obligations are starting to mature quickly.
The Covid-19 pandemic has had negative economic effects on different sectors of the economy; however, the resilience of the telecom sector is evident in an increase in Airtel's income. The overall performance of Airtel increased with a revenue growth in constant currency of 19.6% in Q2 compared to 16.4% recorded in Q1, while revenue on reported basis increased by 10.7% to $1.82 billion, with Q2 revenue growth of 14.3%.
---
Unilever Nigeria Plc: Change in management has had mixed impact
9 months into the change of management, Unilever Nigeria Plc's performance in Nigeria has been largely underwhelming.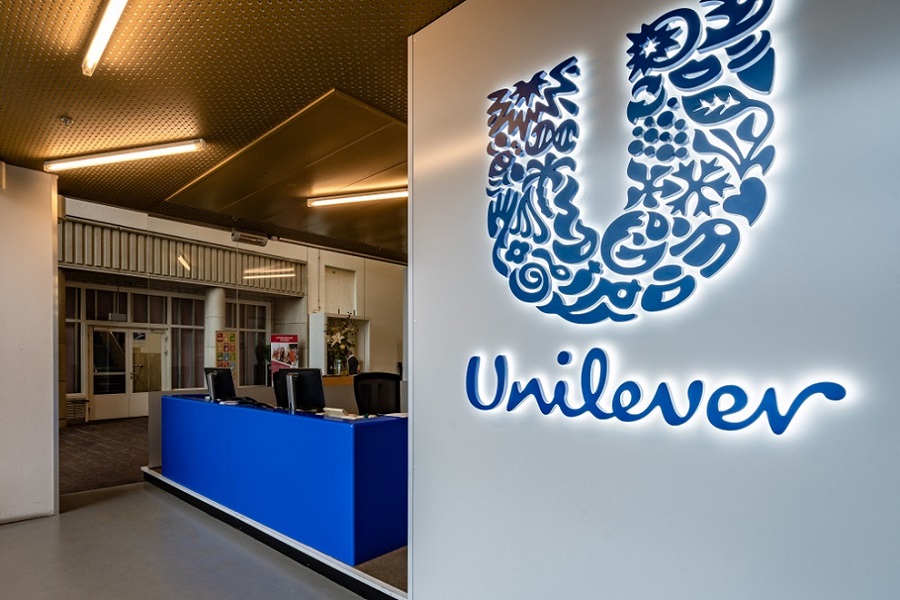 Change in the management of a company is never a walk in the park. Transitions usually take time to yield the desired results. Organizations can look to past successful managerial transitions for inspiration, but not for instruction because there is no defined playbook. The decision to replace Mr Yaw Nsarkoh, who served as the Managing Director of Unilever Nigeria Plc until the end of 2019 was plausible, but adjustments were never going to be an easy task.
Mr Nsarkoh had served as Managing Director of the company for 5 years and steered the course of its proceedings with remarkable skill up until the financial performance disaster which culminated in his resignation on November 28th, 2019.
---