APCON's plan to regulate online advertisements: Konga founder, others react
Sim Shagaya has reacted to the Advertising Practitioners Council of Nigeria (APCON) recently-disclosed plan to regulate online advertisement
Konga founder, Sim Shagaya has reacted to the Advertising Practitioners Council of Nigeria (APCON) recently-disclosed plan to regulate online advertisement, saying the move is anti-economic growth, anti-employment and not enforceable.
Shagaya who also doubles as the Chairman of DealDey, stated that many businesses will not be able to function should the plan be effected. Shagaya in a twitter post, illustrated that a platform like Jiji, which runs a business only based on offering online advertisements, cannot function if APCON decides to start regulating online adverts.
The enforcement of this law is anti-economic growth, anti-employment and not enforceable. It makes no sense. A platform like Jiji, which is serving a good purpose and is purely online ads cannot function.APCON, wants to regulate online adverts | TechCabal https://t.co/v8KInjfrBV

— Sim Shagaya (@SimShagaya) September 13, 2019
Nairametrics had previously reported when APCON released its memo threatening to take action on the exposure of adverts on any social media platform.
[READ ALSO: N537 Million Alleged Debt: Donald Duke denies AMCON's claim]
This disclosure hasn't gone down well with many Nigerians as well as they condemned APCON for wanting to introduce such process in the country on various social media platforms.
Other Nigerians react: Nigerians left no stones unturned in expressing their disgust and annoyance at APCON. Some were left puzzled as to why APCON will charge fees for vetting adverts on any of the platforms when they do not own Facebook, Twitter nor Instagram.
#APCON You're not the owner of FB, IG and Twitter so u can't charge anyone for using it…..Rogue Government

— Engr G.O…😎😁😍 (@GodwinOjas) September 13, 2019
Others emphasized how APCON is set on killing small businesses with this new policy of theirs because it will be an extra burden on them.
Extra charges and time consuming: Nigerians also spoke on how it doesn't make sense for them to pay an extra vetting fee to APCON for an ad that can be run quickly and yet still have to wait for a couple of weeks in order for it to be approved.
APCON really need to give this thing a second thought. We cannot continue like this. So we want Fabby Beauty whose only shop is on IG to pay N25k to vet are promoted posts, wait for 3 weeks for get approval or pay accelerated fee of N120k before she can run ads.

— Oluyomi Ojo (@OluyomiOjo) September 12, 2019
Imagine charging N25k to vet AN IG or Facebook ad with 10k! Is that not wickedness? And you have to pay N120k to accelerate the process if you can't wait for more than 2 weeks. The Nigerian government is set to destroy us all and APCON is just another machine in their system.

— cyp. (@cypiee) September 13, 2019
Nigerians further called on the federal government to look into these issues and solve them so as to prevent the dearth of small businesses in the country.
Increasing VAT, imposing VAT on online transactions, now APCON wants money to scrutinise online adverts.

We need the Federal Goverment to STAND ON OUR SIDE, NOT IN OUR WAY.

Please leave young people who are hustling hard alone if you cannot help them. That's all we're asking.

— Dr. Dípò Awójídé (@OgbeniDipo) September 12, 2019
What you should know: In Nigeria, APCON is in charge of regulating the advert space and approving adverts for promotion of products and services.
However, the regulator seems to have been losing advert fees and its authority to the tech companies as digital adverts become more popular. APCON, however, still controls the traditional media channels – Newspaper, Television, Radio, and Billboards.
 Equipped with its 5th Nigerian Code of Advertising Practice & Sales Promotion (the "Code") effective January 2013, APCON has been known to levy sanctions on businesses whose advertisements are not vetted prior to publication or exposure. Its contention has been that it is empowered to regulate advertisement in general and that any person or entity who publishes or procures the publication of an advertisement within the meaning of the Act and the Code is an advertiser and is therefore within the remit of its regulatory powers. 
But the above contention recently went through the crucible of litigation in the recent case of MIC Royal Limited v. APCON (Suit No. CA/L/1140/2016 – Judgment delivered on July 5, 2018) (the MIC Royal Case) where the Court of Appeal considered the applicability and scope of the Act to persons/entities who are not members of the advertising profession. 
MIC, without recourse to APCON, procured the placement of an advertisement in the Punch Newspaper of May 29, 2014. Following this development, APCON, via a Violation Notice, imposed a penalty of N500, 000 (Five Hundred Thousand Naira) on MIC Royal for procuring the advertisement without its approval. There was unchallenged evidence before the Court that MIC is a limited liability company engaged in the business of funeral homes, carpentry, joinery trade and manufacturing. 
[READ MORE: Private sector operators kick against FG's plan to increase VAT]
The Court of Appeal held that APCON's powers did not extend to persons, including MIC who are not advertising practitioners. The Court of Appeal ultimately invalidated the Violation Notice issued to MIC. 
The judgment reinforces the earlier decision of the Court of Appeal in the case of APCON v. The Registered Trustees of International Covenant Ministerial Council & Ors. (2010) LPELR (CA) 3630. (the "APCON v. RTICM Case"). In that case, APCON directed the Respondents to submit their advertisements for vetting prior to publication. The Respondent challenged APCON's request. The Court of Appeal upheld the lower court's decision that the Respondents are not advertising practitioners as contemplated by the APCON Act and consequently, APCON cannot compel the Respondent to seek approval from APCON prior to placing an advertisement.  
With the advent of social media, the advertising landscape has changed dramatically over the years. Social media's collaborative, interactive and user-generated characteristics have endeared ordinary users, advertisers and consumers to communicate their shared interests on social media platforms such as Facebook, Twitter and Instagram.
The advertising landscape is experiencing perhaps the most dynamic revolution and technological disruptions as most businesses/business-owners, who are not necessarily advertising practitioners have found a goldmine of fresh air to their advertising needs and are actively creating adverts almost on a daily basis. 
 [READ FURTHER: NECA cautions FG on 7.2% VAT, says it's anti-minimum wage]
Austin Avuru retires as CEO of Seplat petroleum, to receive huge benefits
According to the notice, Avuru will be considered a "good leaver" on his retirement.
Co-founder and Chief Executive Officer of Seplat Petroleum Development Company Plc, Austin Avuru has retired as CEO of the company, but will remain on the board as a Non-Executive Director.
According to a notice sent to the Nigerian Stock Exchange and signed by the company secretary Mrs Edith Onwuchekwa, the resignation took effect on July 31, 2020.
What this means
According to the notice, Avuru will be considered a "good leaver" on his retirement and receive his remuneration and benefits as such.
The Remuneration Committee has confirmed that Avuru will receive "a lump sum payment in lieu of notice equal to his salary, benefits, and pension allowance until November 18, 2020" as well as other security and travel benefits.
He would also receive a loss of office payment equal to 12 months' salary, as compensation and in accordance with the Nigerian market practice.
In line with the provisions of the Directors' Remuneration Policy approved by shareholders of the Company at its 2018 AGM, he will also receive a pro-rata bonus (in cash) to reflect his time as CEO during the financial year, and same "will be provided in the Company's Directors Remuneration Report for 2020 and subsequent years".
Seplat will also vest awards made in form of deferred shares in 2019 and 2020 at the normal vesting dates, and subject to the achievement of the relevant performance conditions, and Avuru will be subject to the post-employment shareholding requirement for two years.
The company management and board appreciated Avuru for his 'excellent leadership' in growing the company to become a notable player in the Nigerian and wider African hydrocarbon industry.
Backstory
On November 18 2019, Seplat Petroleum Development Company Plc announced that Mr Austin Avuru will be retiring as CEO at the end of July 2020.
This is in line with Avuru's earlier plans to retire sometime around his 62nd birthday.
Just in: Buhari orders payment of stranded NDDC scholarship students, commision gives reason for delay
The delay, it was revealed, was caused by the sudden death of the then EDFA of the commission.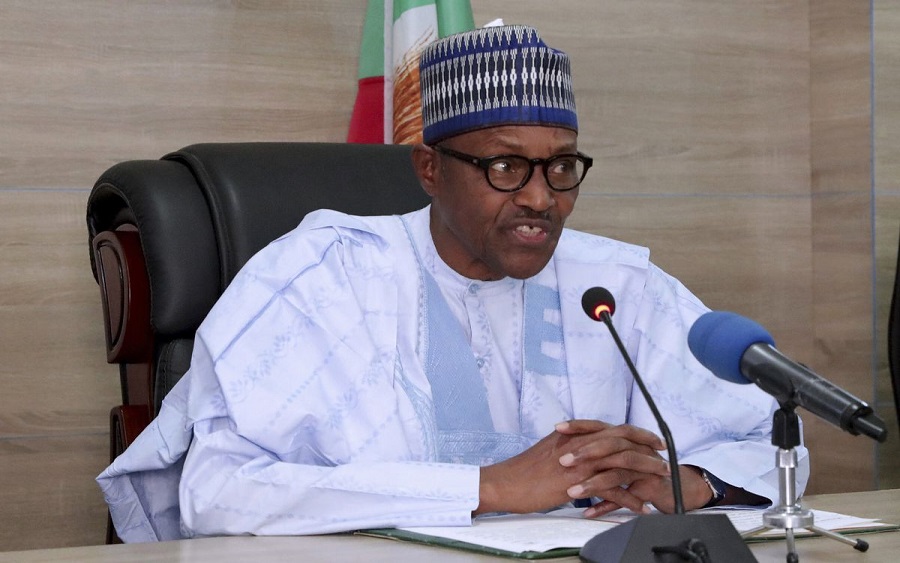 President Muhammadu Buhari has ordered the Niger Delta Development Commission (NDDC) to immediately pay the fees and stipends of the stranded Nigerian scholars who have been facing hardships abroad.
This was disclosed in a press statement by the NDDC and signed by the commission's Director for Corporate Affairs, Charles Obi Odili, on Tuesday, August 4, 2020.
Odili revealed that the delay in the remittance of the fees for these scholars was caused by the sudden death of the then Acting Executive Director for Finance and Administration, EDFA, of the commission, Chief Ibanga Etang.
Odili stated, "Under the Commission's finance protocol, only the Executive Director (Finance) and the Executive Director (Projects) can sign for the release of funds from the Commission's domiciliary accounts with the Central Bank of Nigeria, CBN. With the death of Chief Etang, the remittance has to await the appointment of a new EDFA''
Odili stated further that, "Senator Akpabio, the Honourable Minister, said President Buhari who has been briefed on the protest by students at the Nigerian High Commission in London, has ordered that all stops be pulled to pay the students by the end of this week. We expect a new EDFA to be appointed this week. As soon as that is done, they would all be paid."
It would be recalled that the plight of the Nigerian scholars came to the fore after it was revealed, the terrible conditions they were going through in foreign countries since not being able to pay their tuition fees. These revelations caused outrage on social media with many blaming the government for not caring enough for its people.
The non-payment of the allowances and tuition fees of the students by NDDC is coming amid the corruption and financial mismanagement allegations that have been rocking the commission for some months now.
The students said they are going through a lot of hardship due to lack of funds from the NDDC and are unable to engage in menial jobs to survive because of the impact of the coronavirus pandemic.
Following up with its own intervention, the Chairman of Nigerians in Diaspora Commission (NIDCOM), Abike Dabiri-Erewa, asked the NDDC as a matter of urgency to pay the allowances, tuition fees and other incentives of students under their scholarship scheme.
She said that last month, she wrote a letter to the Minister for Niger Delta Affairs, Godswill Akpabio, drawing his attention to the plight of the Nigerian students under the NDDC scholarship scheme in Europe.
NIPOST's new charges could have ruined the e-commerce/logistics industry
The backlash NIPOST got from SME proved enough to get the attention of the FG.
The Nigerian Postal Service introduced new charges that would cause an increase in the costs of licensing for logistics and courier service providers which resulted in major outrage all over the internet and rightly so.
According to the Vanguard, International courier services like DHL and UPS were expected to pay N20M for a new license and N8M annually while national service providers were to pay N10M for the license to operate and N4M for annual renewal. As for the logistics companies operating within regions, they were to pay N5M for license and N2M annually while firms operating within states got N2M for licence and N800,000 for renewal. Courier firms within municipalities were to pay N1M license fee and N400,000 annually and for SMEs, the license was set at N250,000 while the annual renewal is N100,000.
Reportedly, the General Manager, Corporate Communications, Franklin Alao, said in a statement that the new regulations were not planned to frustrate ease of doing business rather they aimed to promote growth of MSMEs. He said, "It is part of the strategies to ensure effective service delivery as consumers would know the capacities of the operators they are dealing with… Kindly note that consumers of the courier service would be better off as this will drive charlatans out of the industry. Genuine and serious operators would come back to celebrate this move."
Fortunately, all through last week, the backlash NIPOST got especially online from SME proved enough to get the attention of the Federal Government because as the Premium Times reported, on Saturday, Isa Pantami, the minister of communication and digital economy rejected the proposed increment on the fees for courier services companies by the Nigerian Postal Services (NIPOST).
Pantami said in a tweet, "Our attention has been drawn to an increase of license fee, which was not part of the regulation I earlier approved for you… Your Chair and PMG were yesterday contacted to put the implementation on hold and send a report to our ministry by Monday. Best Wishes". Pantami also said "I know the economic challenges of NIPOST. However, looking at the economic hardships of our citizens, we need to suspend any move."
This could have been really bad
The increase in charges would affect three main industries in the economy: e-Commerce, SMEs and ride-hailing.
On Tech Round Up, we discuss time and again how the e-Commerce growth in Nigeria is directly propositional to logistics. As a statement of fact, an e-commerce firm's level of functionality is heavily based on the strength of their logistics abilities. In essence, e-commerce will not work without the backing of an effective logistics structure.
With Covid-19 came a boom in the Nigerian e-commerce space. Last week, we discussed the increasing interests in M&A deals as MumsVillage and Baby Bliss merged to form the Bliss Group. Also, many consumers had since the lockdown, become dependent on online shopping- this without a doubt will affect these groups of individuals if the government should let this charge increase happen. It will without a doubt increase the prices of goods online and eventually, the boom in online shopping culture may drop drastically.
Small businesses are the backbone of our nation and the same can be said for most economies around the globe, this kind of outrageous increase on charges will only further discourage these already struggling businesses from operating. This increase in fees, if the minister had not interfered would have only made the entire situation of our economy worse. Allegedly, NIPOST had already started seizing delivery motorcycles and demanding fees up to N250,000 from some businesses. This is a lot of money right now especially with most of these small businesses and companies moving their operations online and using logistics to delve into untapped audiences.
The Ride-Hailing Businesses too since the beginning of 2020 has had to readjust, restructure and reevaluate a lot of their offerings. For those firms who have delved into the logistics space full time, these charges may have completely ruined their already slim chance of surviving.
It is a struggle out in these streets. Nigerians and the Nigerian economy has suffered severely in these last few months due to the pandemic- businesses, companies, industries and individuals have been left to bear some great losses and it seems the not so great news keeps on coming.
Another reason why this agenda to increase fees appeared fishy was because they seemingly announced this right after the NIPOST had purchased a fleet of delivery motorcycle- so was it their intent to intimidate or maybe strong-arm the competition and monopolize the sector? Maybe we will never know but it definitely did not sit well with many Nigerians, hence the outrage on the internet.
Even if these charges do get implemented, the NIPOST needs to allow enough time for the economy to stabilize rather than implementing an outright increase that could result in the shutdown of operations of those involved in logistics. There are smarter more mutually productive ways to coexist. These governmental bodies need to figure these out and implement them, it is important for governments and industries to work together to manage the changes that will improve our economy.