Seplat's Austin Avuru no longer has direct shares in company 
The Chief Executive Officer (CEO) of Seplat Petroleum Development Company Plc, Austin Avuru is no longer a direct share holder of the company.
The Chief Executive Officer (CEO) of Seplat Petroleum Development Company Plc, Austin Avuru is no longer a direct shareholder of the company as he transferred 904,717 ordinary shares to Professional Support Limited, an entity wholly controlled by him.
In a statement made available to the investing public on the Nigerian Stock Exchange (NSE), the oil and gas company made known that it on Tuesday, September 3, 2019, received a notification of the transaction which took place in London, United Kingdom (UK).
Following the transaction, Avuru, who's a Person Discharging Managerial Responsibility (PDMR) in the company, now holds nil direct interest and an indirect interest of 71,727,906 ordinary shares of 50 kobo each.
The statement read in part, "The above transaction has not resulted in a change in beneficial ownership, which remains at 12.19 per cent.
[READ ALSO: Shell's OML 11: FG ordered to renew licence for 20 years]
"Professional Support holds 31,068,211 shares (5.28 per cent) and Platform Petroleum holds 40,659,695 shares (6.91 per cent), based on the issued share capital of 588,444,561. 
"Mr Avuru now holds nil direct interest and an indirect interest of 71,727,906 ordinary shares of 50k each of the company."
Prior to this development, Seplat had disclosed that about 3.5 million units of ordinary shares indirectly held by the company Chairman, Dr. ABC Orjiako, has been sold.
What you should know: Seplat is an independent oil and natural gas producer in the Niger Delta area of Nigeria. In April 2014, Seplat completed the first-ever dual listing on both the London Stock Exchange (LSE) and the NSE.
Seplat raised US$535 million in an initial public offering that ranked as the largest for a sub-Saharan Africa company since 2008 and the second-largest ever for a Nigerian company, demonstrating the international investor appetite for leading Nigerian indigenous players in the oil and gas sector.
Seplat Petroleum Development Company Plc is currently trading N397.70 on the NSE.
[READ ALSO: Seplat denies swindling FG of N600 billion despite co-conspirator's guilty plea]
Canada invites another 4,200 Express Entry candidates for permanent residency 
Canada has invited 4,200 immigration candidates to apply for permanent residency.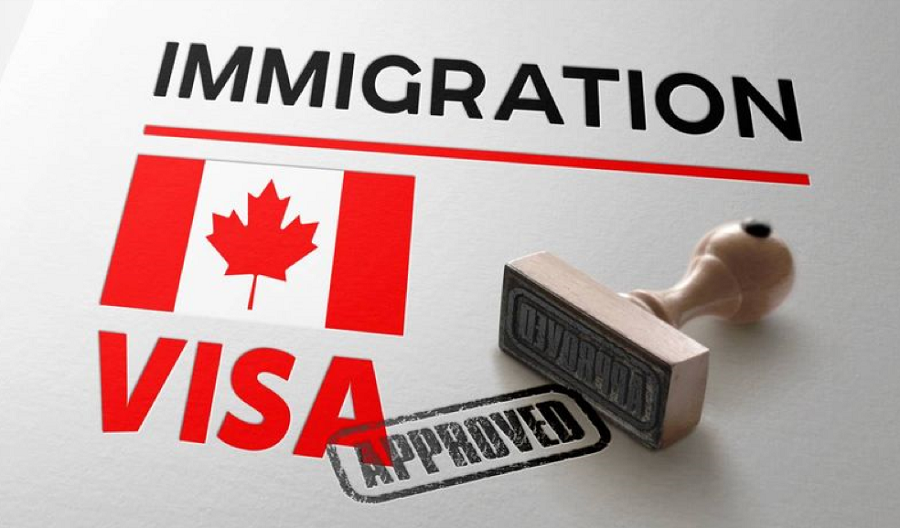 As countries around the world commence relaxation of ban on international travels, the Canadian government has issued another round of invitation to 4,200 Express Entry Candidates, to apply for its permanent residency. 
Canada held its 163rd Express Entry draw, inviting 4,200 immigration candidates to apply for permanent residence on September 16, being the second draw this month, with a comprehensive ranking system (CRS) score of 472. This is three points less than the previous draw held earlier in the month. 
This draw matches the 4,200 ITAs issued in an Express Entry round on September 2, which ties it for the second-biggest draw ever. The biggest draw issued 4,500 ITAs on February 19, 2020. The large number of invitations being issued by Canada is a strong indication that it remains committed to welcoming high levels of immigrants in 2021 and beyond. 
READ: Jobberman launches 'Best Match' product to get employers the right candidates, faster
The recent round of draw brings the total number of invitations issued this year to 74,150; a new record for this date, indicating an 86.4% success rate. 
 IRCC used its tie-break rule in this draw. The timestamp used was March 9, 2020, at 13:03:40 UTC. This means that all candidates with a CRS score above 472, as well as those candidates with scores of 472 who entered their profile in the Express Entry pool before the selected date and time, received an ITA in this invitation round. 
This rule is used to rank candidates, who have the same CRS score. A candidate's CRS score remains the primary factor in selecting candidates to be invited to apply for permanent residence. Factors that can affect the cut-off CRS score include the size of the draw (larger draws can produce a lower minimum CRS score), and the time between draws (shorter periods between draws can help to lower the CRS score). 
READ: 13.9 million Nigerian youth are unemployed – NBS
How it works
Express Entry, is the application system that manages the pool of candidates for Canada's three main economic immigration classes — the Federal Skilled Worker Program (FSWP), the Federal Skilled Trades Program (FSTP), and the Canadian Experience Class (CEC). The highest-ranked candidates in the Express Entry pool are issued ITAs in regular invitation rounds. 
A set number of the highest-ranked candidates are invited to apply for Canadian permanent residence, through regular draws from the pool. These invitation rounds typically take place every two weeks, and the vast majority involve candidates from all three Express Entry-managed categories. 
Eligible candidates for each program are issued a score under Express Entry's CRS, which awards points for factors such as age, education, skilled work experience, and proficiency in English or French. 
While a job offer is not required in order to be eligible under the Express Entry system, the CRS does award additional points to candidates who have one. It is worth noting that the Government of Canada has a processing standard of six months for permanent residence applications, filed through the Express Entry system. 
Nigerians trooping to Canada
According to the report, Nigeria was the fifth highest country, that migrated into Canada in the month of July 2020, behind India, China, Philippines, and Pakistan. This is an indication, that Nigerians are taking every opportunity possible to move into other countries of the world, perceived to give better opportunities in terms of education, career growth, sufficient earnings, amongst others. 
A recent report published by CEOWorld Magazine, reveals that Canada is the third world's best country to start a career in 2020, which is why many people around the world would troop in numbers, seeking to migrate to the country, while Nigeria on the other hand ranks bottom four, with the likes of Libya, Syria, and Yemen. 
Lagos State government seals warehouse repackaging expired curry powder
Following an anonymous tip, LASCOPA has sealed off a warehouse where expired curry powder was being packaged.
The Lagos State Consumer Protection Agency (LASCOPA), under the aegis of the Lagos State Government, has sealed a warehouse for repackaging unwholesome and expired curry powder.
This disclosure was made this morning in a press release to the general public, which was seen by Nairametrics, via the official website of Lagos State Government.
READ: Lagos seals 22 other buildings in Banana Island, Ikoyi axis over permits
Acting on an anonymous tip-off from a member of the public, the Special Monitoring Team of LASCOPA, led by its General Manager, Mrs. Kemi Olugbode, paid an unscheduled assessment visit to the warehouse, to verify the claim. The tip turned out to be genuine.
This decision is in line with the State Government's core mandate of protecting consumers from unwholesome products. The warehouse which was sealed by LASCOPA, for repackaging unwholesome and expired curry powder with the name Chinchilli and Ducross for sale, was said to be owned by Canvest Nigeria Limited. The warehouse is located at Plot 4, Cocoa Industrial Road, Ogba, Ikeja.
The General Manager, speaking after the exercise, said the enforcement team discovered thousands of expired products stored in cartons, while some were found in sacks that were ready to be repackaged for sale in the market.
(READ MORE: Lagos to remove illegal structures obstructing Lekki Regional Road project)
The Head of LASCOPA, emphasized that the staffs of the company involved in the fraudulent operation have been arrested. Olugbode disclosed that the property will remain sealed until the government commences prosecution of the owners of the warehouse, and all those involved in the illicit activity are apprehended.
Mrs. Olugbode, also encouraged members of the public to support the present administration's determination to rid Lagos of all illegal activities, by reporting those who are engaged in unwholesome activities that are detrimental to the health of residents.
FG to seek international cooperation to curb illicit financial flows
FG hopes to strengthen international cooperation in curtailing the menace of illicit financial flows.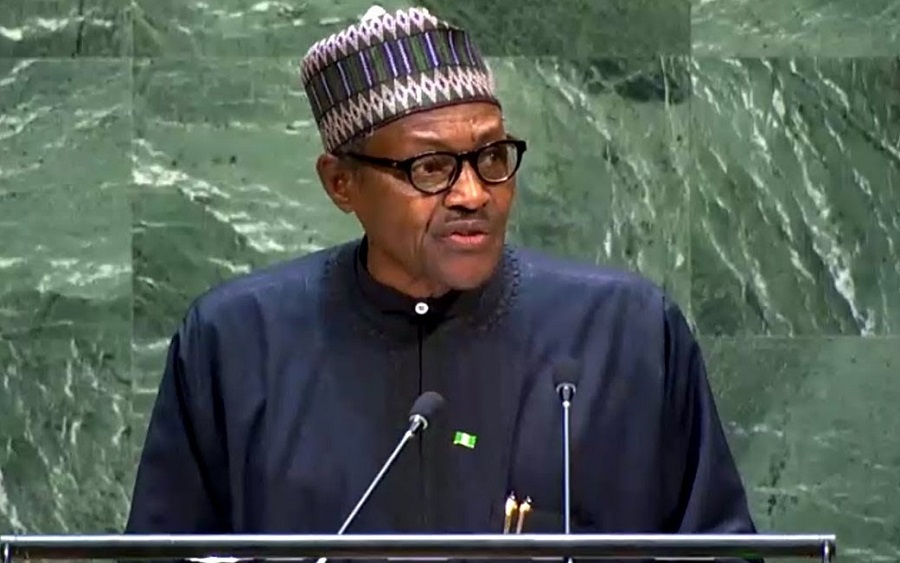 The Federal Government has said that there is a compelling need to strengthen international cooperation in the global effort to curtail the menace of illicit financial flows, as current international mechanisms are not strong enough.
This was disclosed by President Muhammadu Buhari in a speech delivered on his behalf by Vice President Yemi Osinbajo on Thursday at the Financial Accountability, Transparency and Integrity (FACTI) Panel Video Conference.
Osinbajo's spokesman, Laolu Akande, in a statement in Abuja, explained that the event was held at the sidelines of the ongoing United Nations General Assembly (UNGA).
READ: EFCC and CBN intensifies fight against financial fraudsters
The session also featured presentations by the immediate past President of the United Nations General Assembly, Prof. Tijjani Muhammad-Bande, and Amb. Mona Jul of the Economic and Social Council (ECOSOC).
He said, "The current international mechanisms for asset recovery are not good enough as can be seen in the amount lost to illicit financial flows and the length of time taken before the repatriation of just a small fraction is made.
READ: Nigeria received $96 billion diaspora remittances inflow in 6-years
"The FACTI Panel report can play an important role in bridging the expectations of source and destination countries as well as in harmonising the process of assets recovery and return. We agree with the Panel on the importance of having a balanced approach that reflects the situation in different regions and the priorities of different stakeholders. I believe that for the global aspiration to recover better from the impact of the pandemics and to yield any inclusive result, we must comprehensively address existing structures that make it impossible for countries to generate and retain a sizeable chunk of their resources. The success of the FACTI panel's final report will be measured by the clarity of its recommendations in support of global governance reforms."
READ: UK Prime Minister diagnosed of Coronavirus
According to the President, evidence suggested that the contemporary international tax system used a taxing rights regime that was not fit for purpose.
He added that the system makes combating tax abuses, especially by multinational corporations, difficult for most developing countries.
READ: Nigeria, Ethiopia sign visa waiver agreement
"It is my hope that the final report of the FACTI Panel would introduce proposals that would lead us towards a fairer international tax regime .I also hope that the report would contain proposals that would address the continuing advocacy for country-by-country reporting, open disclosure and automatic exchange of information on beneficial ownership, as well as eliminate financial secrecy jurisdictions and tax havens that facilitate base erosion and profit shifting. Profit shifting, harmful tax competition–the so-called "race to the bottom–and the taxation of the digital economy should also receive adequate attention and focus in the report of the Panel. FACTI Panel's report should assess how effectively we are meeting our commitments to combating the scourge and strengthening cooperation in dispute settlement and peer learning, particularly in assets recovery and return," he said.
Explore the Nairametrics Research Website for Economic and Financial Data
Other leaders who spoke at the forum included the Prime Minister of Norway, Erna Solberg, the Prime Minister of Pakistan, Imran Niazi and Former President of Lithuania, and FACTI Panel Co-Chair, Dalia Grybauskaite.
Ibrahim Mayaki, former Prime Minister of Niger and FACTI Panel Co-Chair, also spoke at the event.