A guide to how Mutual Funds work in Nigeria
A guide to how Mutual Funds work in Nigeria
This article breakdown investing in Mutual Funds in Nigeria.
What is a Mutual Fund?
A mutual fund can be defined is an entity that pools cash from a variety of investors for the sole purpose of investing the cash in shares, bonds, treasury bills etc (all together called a portfolio of investments). The profit derived from the diversified pool of investments are shared to investors in the funds annually or semi annually or as stipulated in the fund prospectus.
Who Operates a Mutual Fund?
Mutual Funds are operated by professional investment firms made up of people who are savvy with the money and capital market. Mutual Fund, like in Nigeria can be operated by the Investment arm of banks, stock brokerage firms, investment banks etc.
How is it different from a stockbroking firm?
A stockbroking firm is simply a company that on your behalf and instruction uses its license to buy and/or sell shares on the stock market. With a stock brokerage firm you give them an instruction to buy or sell shares of your choice. You also keep tabs of the performance of your stocks on a daily basis and monitor its performance independently. For a Mutual Fund however, they determine which Investment decisions to make rather than you giving instruction as to what shares should be bought for you or which you intend to sell. The shares you buy with the Mutual Fund is that of the fund and not that of the companies quoted on the stock exchange or indeed any quoted investments.
[Read Also: These poor investment decisions has ruined lives]
Do they only invest in stocks?
Off course not. Mutual Funds mainly invest in broad and diversified pool of investments. However these can be grouped into two;
A –  Money Market
B – Capital Markets
Money Market – Example of Money Market  instruments are Treasury Bills, Certificate of Deposits, Commercial Paper etc. These instruments are mostly debt note with a promise to pay a stipulated interest rates and the principal at a predetermined date.
More articles
https://nairametrics.com/investing-in-nigerian-bonds-101/
Capital Markets – Capital Markets are markets where Bonds, Stocks (Shares) are traded on a daily basis. So, a Mutual Fund can also use your money to invest in stocks and bonds. For example, when they invest in shares they hope that the value will appreciate thus increase the value of their fund or making them a nice profit when they sell the shares.
But please note, most mutual funds usually outline the type of investments they hope to invest your money in. This can be found in their prospectus.
Do All Mutual Funds invest in the same categories of funds?
There are mainly 3 categories of funds they typically invest in
I. Fixed Income Funds – These are funds that are meant mostly to invest in fixed income securities. Fixed Income Securities are investments that pay a fixed return on an investment. For example, treasury bills offered by the Government are issued at a coupon (rate) of say 10%pa. Meaning, they pay an interest of 10% on any amount invested. Mutual Funds that are Fixed Income Related look out for safe investments that can guarantee a good income stream. They mostly suited for investors with a long term view towards returns. Fixed Income Funds are safe investments as it mostly involves securities in government securities. Due to the nature of government securities their returns are typically low.
II. Equity Funds – These are Mutual Funds that invest mostly in stocks and shares of companies are quoted. Some funds can also use fund assets to subscribe shares for private placements. Equity Funds offer high returns but are associated with high risk.
III. Mixed Income Funds – Mixed Income funds are a hybrid of Equity Funds and Fixed Income Funds. Because of their diversified nature, they often offer low risk for investors. Low risk as usual is associated with low returns.
[Read Also: Relationship talks: Money questions you must ask]
Why Should I even Invest in them?
Mutual Funds afford people who do not have the time to invest in the money and capital market or do not know much about the business of buying and selling securities an opportunity to invest and make money. It also gives them an opportunity to save for the futre. By investing in mutual funds you have an opportunity of investing in a portfolio of heterogeneous instruments rather than having your money in just one basket. For example, your N100k investment in a single mutual fund can represent an investment in bonds, stocks, treasury bills etc.
How Much Can I Give them?
Mutual Funds typically have an investment band depending on the nature of the fund. Some can be as low as a minimum of N5,000, whilst some can be N100,000 and others N1,000,000.
Is it Profitable?
Like a every other business Mutual Funds are also exposed to the same risk and rewards that can determine whether they make or loose money. But since no business originally sets out to loose money they will often tell you that they are profitable. However, you can know how profitable a mutual fund is or can be if the fund owners already have a history. Most of the managers already have experience in running funds and so must have track records of their performance in the past. It is also important that you look at what type of returns they intend to offer to their investors.
What kind of returns can I expect?
This depends on the your risk appetite. For example, if you have N100k and think you can invest it in any business of your choice and get a profit of N20%, then investing in a mutual fund that promises 14% returns may not be a good idea for you. The return a mutual fund promises you should also be compared to returns one can get on risk free investments such as treasury bills etc. For example, if a Mutual Fund promises a minimum return of 12%pa and Government Pays interest of 14% on Treasury Bills, then investing yourself may just be a better idea. In general mutual funds will typically offer minimum returns that are benchmarked above inflation rates.
Are my returns tax free
No. The profit derived from investing in Mutual Funds are not tax free. Hence you will be taxed on the profit obtained by the relevant tax authority. Losses from Mutual Fund investment can not also be used to offset taxable profits.
What are open and closed mutual funds?
Open Ended Mutual Funds are funds that are open to continuous issuance of shares to investors. Operators of the fund continue to issue shares to the public to buy into the fund. Investors in the fund who do not wish to participate any further will simply resell their shares to the fund at the subsisting Net Asset Value. They can also reinvest in the funds whenever they want. Some Open Ended Funds also mandate you to keep your money with them for a specified period of time before you can sell or request for your money back. Open Funds are very common.
Closed Ended funds on the other hand are funds that have limited number of shares that are sold at the initial public offering (IPO). Once the IPO is over, the fund closes sale of its shares to the public. Being a regulated fund, the shares are traded on the stock exchange like the shares of any quoted company. So, if an Investor decides he want his money back he will simply put up his shares for sale. The share price of a closed fund are determined by both the Value of the Portfolio as well as the sentiments of investors towards demand and supply. This is unlike the Open Funds that are determined by simply dividing the value of the portfolio by the number of shares issues by the fund.
[Read Also: How to avoid borrowing to pay school fees]
Which is best for me?
This is a matter of personal choice and risk appetite. Closed Ended Funds are regulated by the Securities and Exchange Commission as well as the NSE. They play by the rules set by the regulatory authorities. Their share price are also published daily on the pages of Newspapers and can also be found on the internet. Open Funds are mostly unregulated and are not traded on the floor of the stock exchange. They are mostly floated by reputable organisations with a track record for performance.
What is in it for the fund managers?
Fund Managers are in it for the fees they charge you for helping you invest your money. They sometimes charge you fees upfront when you invest and also charge you a fee when they make a profit on your investment. Remember, profits are declared after deducting from revenue, cost of investments, statutory expenses, taxes, etc. Managers can charge fees ranging from 2% – 5% of the Value of the Portfolio
This article was first published on Nairametrics on July 16, 2012. It has been updated with new information.
Why interest rates on treasury bills, bonds crashed
The yoyo between debt and equity is likely to ensue as uncertainty remains in the forex market.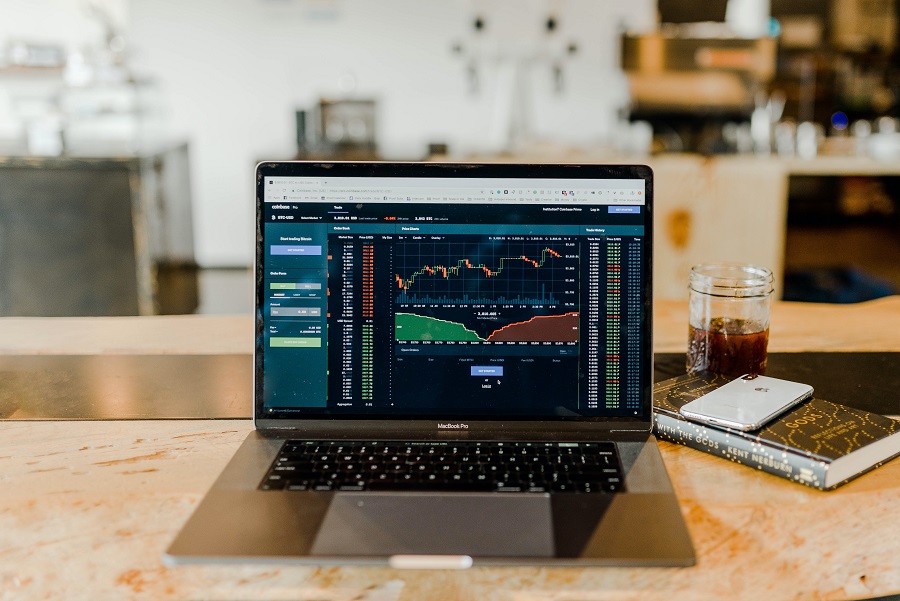 The Nigerian debt market has been faced with a series of challenges, most of which were triggered by the worst pandemic recorded in human history.  Its prospects in attracting foreign portfolio investors were dampened as macros on Nigeria's economy revealed a downtrend in the market, and this trend has only worsened in the past months. 
The fixed income market sustained its downward trajectory for the third consecutive month in June 2020 largely driven by excess liquidity as well as an overall scarcity of instruments in the market. Reports from several analysts indicate the demand for fixed income securities has increased considerably over the last 6 months driving down interest rates earned by investors. 
Victor Silas an Investment analyst told Nairametrics about the OMO bills liquidity for the month of June. He said, "For June, fixed income rates were liquidity-driven following the ban of locals from OMO and limited investment outlets. OMO bills maturities are creating more liquidity for locals and it is finding its way to the bond market and Treasury bill.   
"The 2050 trading below 11% yield and the 364-day Treasury bill closing at 3.4%. It just tells you there are a lot of liquidity concerns for locals." 
Most foreign portfolio investors based abroad are staying out of naira debt dominated securities; this shows that Nigeria's debt markets are now controlled by local investors.  
Nigeria attracted just $67.9 million in Foreign Portfolio Investment (FPI) inflow for the month of April 2020, the lowest inflow recorded this year. A cursory look at the Central Bank data shows that FPI sharply reversed from $2.30 billion at the beginning of the year (January) to just $67.9 million inflow in April 2020. Nigeria like most emerging markets relies heavily on foreign portfolio investments to shore up its external reserves and manage its exchange rate position.   
Portfolio inflow into money market instruments fell from N1.6 billion and N1.4 billion in January and February respectively to just N229 billion and N49 million in April and May respectively. On the flip side, those that still have their investment stuck in Nigeria, have stayed away from any other type of investment except money market instruments such as bonds and treasury bills.  Most of the investors are waiting patiently for the central bank to fund their dollar purchase so they can exit. 
I
ssuers Market
Emmanuel Orji Emerging Market/ Fixed Income Trader, COMERCIO PARTNERS spoke to Nairametrics on the performance of fixed income securities in June. He said;  
"Subsequently, the unexpected reduced sale at the June bond auction of NGN100 billion as against the NGN150 billion originally offered further strengthened the aggressive bullish run in the bond market.  
"The bond auction closed relatively strong as a result, with a bid to cover ratio of 3.6x and rates declining by 120bps, 70bps, and 45bps to print at 8.00%, 11.00%, and 12.15% across the 3-year, 5-year, and 30-year maturities respectively.  Note: BPS refers to basis points, a financial term for percentages. 100 basis point is equal to 1%. 
"As a result, yields for the benchmark securities monitored declined across all maturities on a month-on-month basis, with yields of the sovereign bonds with 3-year, 5-year, 10-year and 20-year maturities declining by 332 bps, 138 bps, 96 bps, and 138 bps to close at 5.64%, 7.13%, 9.76%, and 10.05% respectively.  
"Given the amount of idle PFA cash sitting in bank placement (c. NGN1.5 trillion) and the sudden weakness in demand for equities, we expect the buying interest to persist in the near term, which should drive yields lower in the bonds market."  
Nigerian fiscal stakeholders have resorted to borrowing domestically as opposed to seeking for funds abroad, another effect of the pandemic. This is expected to lead to an increase in the yields of FGN bonds in the short and mid-term horizon as the inward plan to seek funds locally intensifies. 
Where this leaves equities
Concomitantly, the equities market benefitted from the apparent thirst for asset yielding investments in recent months. As yields for safer investment fell, investors shifted to the equities market taking advantage of the earning season often market by dividend payouts. Most stocks paid dividend yields in double digits following the stock market crash in March 2020.  
But by June the market sell-offs ensued with investors moving funds out to secure stakes in corporate debt securities. The yoyo between debt and equity is likely to ensue as uncertainty remains in the forex market and the country's stimulus plans.  
Some retail investors who spoke to Nairametrics insist they have abandoned the Nigerian Stock Market preferring to trade in cryptocurrencies or US stocks. The proliferation of intech supported investing apps has made cross border investing easier providing access to market far beyond the shores of Nigeria. 
Some experts are uncertain of what to expect from money markets in H2 2020
In the meantime, liquidity in the Nigerian banking system is said to be below N100 billion
Money market experts are uncertain over what to expect as the second half of the year takes off. This uncertainty is specifically hovering over the treasury bills and OMO (Open Market Operations) side of the market, according to Constance Onyia, a Fixed Income Dealer with Access Bank Plc.
Speaking to CBN Africa, yesterday, about what is happening in the money markets and what to expect during the second half of the year, Onyia said the CBN's changing strategy has made it difficult to be predictive.
"Actually, we are expecting OMO auction tomorrow. But being that CBN's strategy has changed (in the last two months they've not been rolling over all the maturities and sometimes they don't even come for OMO), we don't know what to expect; if there will be OMO auction tomorrow or not. And even if there's an auction, they might no rollover everything on offer. So, we see that the strategy has changed a bit and we don't know what to expect for the month or for the second quarter," she said.
READ ALSO: African Development Bank to launch African Economic Outlook 2020 Supplement
Meanwhile, when the Head of Fixed Income Trading at United Bank for Africa (UBA) Plc, Bankole Odusanya, was asked the same question, he said "the Debt Management Office has a calendar and what is on play is simply that the exact amount that is maturing is what they plan to offer. If we saw that they increased the amount they wanted to offer, then you could be tinkering with your pricing. So, the amount that is maturing by-weekly (on Thursdays) is what they plan to raise."
In the meantime, liquidity in the Nigerian banking system is said to be below N100 billion. And because this liquidity level is not excessive, experts do not expect the CBN to come in heavily with OMO maturities. As Odusanya pointed out, the amount of OMO bills by the CBN has reduced significantly over the last few weeks, even as the apex bank now relies more on Cash Reserve Ratio (CRR) to control liquidity.
READ MORE: Nigerian Treasury Bills fall to 3.84% per annum
You may watch both interviews with Onyia and Odusanya by clicking here and here.
Nigerian Treasury Bills plunge to 3.39% per annum
The CBN sells T-bills on a bi-weekly basis to investors and it is one of the safest investments available.
The latest data from the Treasury bill auctions concluded recently shows that Nigeria's 364-day tenor fell to 3.39%. On the other hand, Stop rates printed lower for the 91-day tenor at 1.789% and 182-day tenor, which went for 1.91%.
At the Treasury bill auction, the Debt Management Office sold N10 billion on the 91-day paper, N20 billion on the 182-day, and N58.857 billion on the 364-day bills.
Ladi Belo a treasury analyst at a Nigerian tier-1 bank told Nairametrics in a phone chat interview, commenting on the latest treasury bill auction. He said;
READ ALSO: CBN's N154.38 billion T-bills auction over subscribed by 46% as rates fall marginally  
"At the NTB auction that was conducted yesterday, we witnessed significant demand, especially on the new 1-Yr bill. This is still because of the exclusion of local corporates and retail investors from investing in Omo bills. As a result, the stop rates across board closed lower than the preceding auction at 1.789%, 1.91%, and 3.39% on the short, medium, and long-tenures papers, respectively. I expect these rates to go down further in the secondary market as market players try and fill their unmet demand."
Quick facts: The massive disparity between the subscriptions and the offers recorded suggests investors are willing to earn a negative real return, compared to the higher risk in other assets such as stocks and real estate.
Basically, the CBN sells T-bills on a bi-weekly basis to investors and it is one of the safest investments available. Interests are paid upfront, with the principal paid in full upon maturity.
READ MORE: Official: Nigerian Treasury bills calendar for Q3 2020
Understanding Treasury Bills: Basically, when the government goes to the financial market to raise money, it can do it by issuing two types of debt instruments – treasury bills and government bonds.
Treasury bills are issued when the government needs money for a short period, while bonds are issued when it needs debt for more than, say five years. The issuance of treasury bills is also used as a mechanism to control the circulation of funds in the economy.
Treasury bills have a face value of a certain amount, which is what they are actually worth. However, they are sold for less. For example, a bill may be worth N10,000, but you would buy it for N9,600. Every bill has a specified maturity date, which is when you receive the money back.
Download the Nairametrics News App
The government then pays you the full price of the bill (in this case N10,000), giving you the opportunity to earn N400 from your investment. The amount that you earn is considered as the interest, or your payment for lending your money to the government. The difference between the value of the bill and the amount you pay for it is called the discount rate and is set as a percentage.