Debt servicing gulps N7.04 trillion under President Buhari's administration
Nigeria's rising debt profile is fast becoming a worrisome trend. Successive governments have, over the years, spent a large chunk of the country's revenue to service debts.
Nigeria's rising debt profile is fast becoming a worrisome trend. Successive governments have, over the years, spent a large chunk of the country's revenue to service debts.
Analysis of data obtained from the Debt Management Office shows that Nigeria has spent a total of N7.04 trillion to service both domestic and external debts under President Muhammadu Buhari's administration alone.
The Breakdown: Nigeria's rising debt and the cost of servicing them has elicited wide-spread criticisms in recent times, with many people calling on the Government to do something.
Note that since President Buhari assumed office in 2015, the country's debt profile has increased by almost 107% in naira value. In the first quarter of 2015, Nigeria's total public debt stood at N12.4 trillion or $64.2 billion, while it rose to N24.9 trillion or $81.27 billion in March 2019.
[READ: Evidence that Sanusi is right about Nigeria 'going bankrupt']
What this means is that Nigeria's total debt has more than doubled since the President assumed office. Below are more details:
External debt service gulped a total of N931 billion or US$2.1 billion in the last 5 years
Commercial loans take the biggest share of Nigeria's total external debt servicing amounting to US$1.58 billion
In just one year (2017-2018), total external debt service increased by over 200%.
Nigeria paid the sum of $464 million or 142 billion to service external debt in 2017, while the figure rose significantly to $1.47 billion or 451.8 billion in 2018.
Just like external debt, domestic debt servicing has also been gulping over N6.1 trillion in the last 5 years.
The total amount spent on servicing Nigeria's domestic debt in 2015 was N1 trillion. Fast forward, the figure on an annual basis rose to 1.79 trillion in 2018 representing a 76% increase.
[READ: Nigeria's total debt profile now N24.3tn – DMO]
The high cost of debt: Loans are not intrinsically bad in themselves. However, as the popular saying goes, "there's no free lunch, not even in Freetown".Consequently, debt instruments that are given to the government of a country often come with terms and conditions (such as interest repayments plans) that are difficult to meet.
Agreed, debts can also be flexible, with a wide range of financial conditions that are specifically tailored to meet a country's overall debt management strategy. Yet, there are many things to worry Nigerians in view of the country's public debt profile;
The possibility of a foreign creditor taking over the country's assets due to the inability to repay loans.
The possibility of launching the country into another recession if the debt profile is not properly managed.
Considering how much President Buhari's Government has spent on debt servicing so far, analysts are worried that the country's debt profile will hit a new high due to bad economic policies and realities.
Other factors to consider: Although Nigeria's debt servicing has gulped over 28% of the country's debt stock, it will not be fair to blame it all on bad government policies. Recall, that Nigeria nosedived into economic recession during the onset of the current administration, and it took a strategic increase in government expenditure and other beneficial policy measures to rescue the country's ailing economy. Below are some of the measures-
In a bid to tackle shrinking growth, the government initiated the Economic Recovery Growth Plan (EGRP) and growth plan in 2017
The crux of ERGP provides for effective collaboration and coordination with the States to ensure that the Federal and State Governments work towards the same goals.
During the full-blown recession period, several states defaulted in paying salaries to the workers while poverty soars in the land. Following this, the Buhari's administration intensified debt borrowing and offered bail-out to almost 30 states in the country.
READ: Accountant General says no problem paying N293 billion debt servicing
In the meantime, there could be more debt on the way. This is because evidence suggests that Nigeria is broke and at the edge of bankruptcy. As President Buhari's administration is desperate for growth, it will be needing funds to facilitate the growth plan and as such, may have to rely on debt. After all, debt sourcing appears to be a very potent tool in the hands of the current administration.
[READ FURTHER: Does Buhari's new minimum wage approval mean "Nigeria is broke"?]
Fidelity Bank Plc must cover the chink in its curtains to keep rising 
Fidelity Bank Plc follows the narrative of top tier-2 banks, which have had better or easier years.
The Nigerian banking sector has consistently been one of the most profitable sectors in the Nigeria Stock Exchange market. However, in 2020, Deposit Money Banks (DMBs) have faced a flurry of impediments, which may have affected their solidity.
With reduced income from fee and commission implemented at the start of the year by the Central Bank of Nigeria, the paucity of foreign currency for international transactions, the resulting economic contraction from dire effects of the coronavirus pandemic, and the consequent operational constraints of keeping employees safe, 2020 is obviously fraught with numerous disorders for banking institutions.
READ: Another Fidelity Bank Non-Executive Director purchases 1 million shares worth N2.75million
For most, it hasn't exactly been a year for growth at all, more like a walk in the woods, where improvements to bottom-line is almost unexpected. This period, many banks seem content with simply surviving and fundamentally matching their previous feats.
Fidelity Bank Plc follows the narrative of top tier-2 banks, which have had better or easier years. The bank generated a 2020 9M PAT of N20.4billion, rising 7.08% from the corresponding figures last year, but drilling solely into its results in Q3'2020 and its exact comparative period in 2019, the bank suffered reduced interest revenue, reduced fees and commission, reduced profit before tax, and reduced after-tax profit.
READ: STANBIC IBTC posts Profit After Tax of N45.2 billion in H1 2020
Fidelity Bank Plc concluded Q3 with a profit position of N9.1billion, 13.7% decline compared to its position in 2019 y/y. PBT reduced by 12.9% from N10.8billion in 2019 to N9.4billion this year. Gross earning in Q3 was only N49billion as against N57billion in 2019 – plummeting 14%.
The Group Chief Executive Officer of the bank, Mr. Nnamdi Okonkwo, commenting on the result said: "Our 9 months results reflect our resilient business model, particularly in a very challenging operating environment. We worked closely with our customers to gradually recover from the economic impact of the pandemic and the attendant effect of the lockdown. The drop in gross earnings was due to the decline in interest and similar income, caused by lower yields and drop in fee income."
READ: Sterling Bank Plc records 3.28% decline in 2020 9M gross earnings
True cause of the reduction in earnings
DMBs generate gross earnings under three primary subheads: Interests earned, Fees and commission, and Other operating income. Fidelity Bank Plc generated a combined total of N150.8billion for the period ended September 2020 from these three categories, compared to the N158.5billion in the corresponding period last year.
READ: Ethereum Miners earn a staggering $1 million in 1 hour
Deeper analysis reveals that this rising tier-2 bank has seen more deficit in revenue from fee and commission compared to the other aforementioned gross-earnings' generating-sources within this period. Interest earned dropped by a difference of N4.3billion, while revenue from fee and commission saw a decline of N4.8billion from N14.5billion in 2019 to N19.3billion YoY.
Fee and commission as a component of gross earnings
Card maintenance fees, account maintenance fees, commission on remittances, collect fees, telex fees, electronic transfer fees, amongst others, represent the plethora of channels that makes up income from fee and commission.
READ: Strong performance from Stanbic IBTC, despite weak retail banking position
The real insight this particular component of gross earnings provides is that a spike in revenue generated indicates increasing/increased customer account activity. The more a customer maximizes the usage of an account's product and facilities, the more the revenue earned from this segment. Thus, earnings from fees and commissions are so overriding due to their apparent controllability.
For example, a bank could make the decision to purely pursue and aggressively drive the usage of its ATM debit card and promptly see the revenue from commission rise. Furthermore, an increased rate of card production and collection necessitates usage and consequently means more money is earned as card maintenance fees.
READ: Unity Bank Plc posts gross earnings of N11.04 billion in Q3 2020
The fact that gross earnings reduced mostly from fees and commissions should be a telling concern for the Management of Fidelity Bank Plc. Post covid-19 would birth the dawn of a new era for business processes. The management must guarantee the usability of its electronic banking channels, promotion of its cards, and with urgency, implement improved service delivery mechanisms to ensure that it is the first port of call to customers for general payments and remittances.
These measures are of grave significance in the bid to bridge its widened fee and commission income gap.
READ: Central Bank says monetary policy not to blame for rising food cost
Other indices
Holistically, in the 9 months ended September, it is worthy of note that the bank made certain advancements. Customer Deposits, Net Loans and Total Assets all grew in double digits. Customer Deposits grew by 22.3% from N1.2billion to N1.5billion, Total Assets also rose by 21% from N2.1billion in 2019 to N2.5billion, and Net Loans rose by 12.9% to N1.3billion from N1.1billion.
Airtel is paying up its debts
Airtel's annual report revealed that the company has a repayment of $890 million due in May, as well as, an installment of $505 million due in March 2023.
Airtel's presence in 14 countries from East Africa to Central and West Africa would have been impossible without relevant financial investments. But, while the funds have been key to its growth in the past few years, many of its financial obligations are starting to mature quickly.
The Covid-19 pandemic has had negative economic effects on different sectors of the economy; however, the resilience of the telecom sector is evident in an increase in Airtel's income. The overall performance of Airtel increased with a revenue growth in constant currency of 19.6% in Q2 compared to 16.4% recorded in Q1, while revenue on reported basis increased by 10.7% to $1.82 billion, with Q2 revenue growth of 14.3%.
---
Unilever Nigeria Plc: Change in management has had mixed impact
9 months into the change of management, Unilever Nigeria Plc's performance in Nigeria has been largely underwhelming.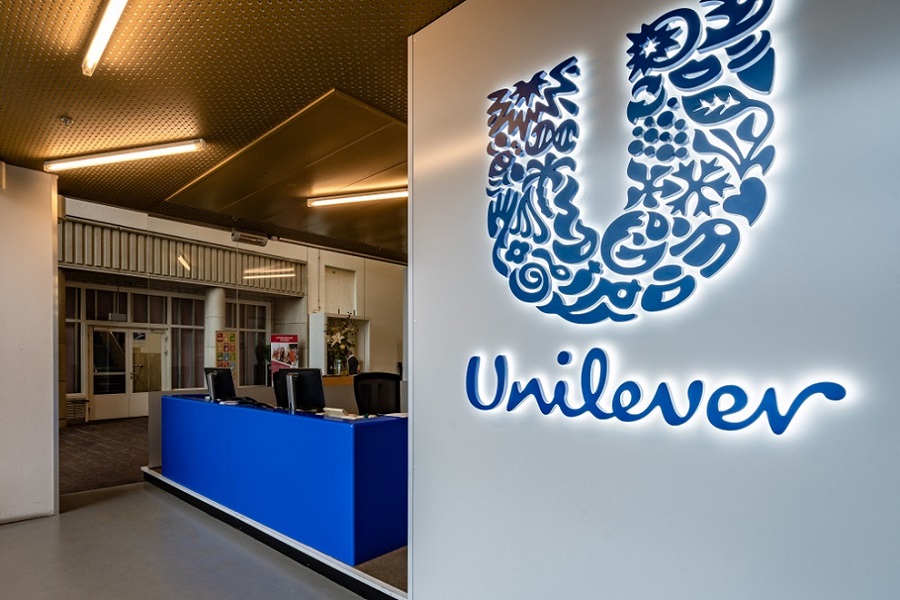 Change in the management of a company is never a walk in the park. Transitions usually take time to yield the desired results. Organizations can look to past successful managerial transitions for inspiration, but not for instruction because there is no defined playbook. The decision to replace Mr Yaw Nsarkoh, who served as the Managing Director of Unilever Nigeria Plc until the end of 2019 was plausible, but adjustments were never going to be an easy task.
Mr Nsarkoh had served as Managing Director of the company for 5 years and steered the course of its proceedings with remarkable skill up until the financial performance disaster which culminated in his resignation on November 28th, 2019.
---