Exciting logistics companies spring up in Lagos
Many entrepreneurs find it difficult getting dependable dispatch agencies with affordable price rates, to handle prompt service deliveries for their businesses, here we have compiled a list of delivery agencies in Lagos.
Lagos is Nigeria's commercial hub with several businesses located in every corner of the city. Businesses which sell goods and even services require services of delivery agents to move products from one corner of the city to another.
For most small business owners interviewed by Nairametrics, logistics is viewed as one of the biggest challenges they face daily and only after, power and multiple taxes. Fortunately, wherever there are challenges, opportunities arise.
Over the last couple of years, we have observed a rising number of startups in the logistics space. Most of these companies have attracted tens of millions in investments and are now competing against each other for a market that could be worth over N20 billion.
 [READ ALSO: How tech is disrupting Nigeria's transport ecosystem – part 3]
For a lot of these companies, the demand for dependable and affordable delivery services takes away a huge chunk of their everyday challenges. We have been tracking these delivery and logistic firms and these are the most exciting ones we know.
 Metro Africa Express (MAX): Popularly regarded as a motorbike hailing service, MAX is known for its prompt delivery of orders made through its App. The company has not disappointed as it boasts of one of the best prices for deliveries within Lagos, ranging between N1000 and N2000. Chinedu Azoboh, who founded the company was recently listed on Forbes Africa's 2019 30 Under 30 list of young people who are impacting change on the continent.
Listen to one of the podcast interviews with a co-founder of MAX here:
Zoom Logistics: This is a delivery company located in Allen Avenue, founded by Gboyega Daniel. It charges between N1000 and N2000  There might be slight changes in charges for suburbs like Epe and Badagry though.
GIG Logistics: This is the delivery section of the popular transportation company, God is Good Motors (GIGM). It recently ventured into courier services operating in Lagos and most cities in the country, with international branches in Houston, Texas (USA) and Accra (Ghana).
It has also proven to be among the trusted delivery service providers, having had a good track record in the transportation business for more than a decade.
It was established by Chidi Ajaere, after his father, Edwin Ajaere, founder of (GIGM) passed away in 2009.
Panafri Express: This is another dispatch company based in Lagos, which prides itself with providing same–day order delivery within the state for prices between N1000 and N2000. It was founded by Kennedy Edah. 
GidiWide Express: Located in Lagos Island, this is a delivery and pickup company with its prices ranging between N1000 and N2000. It was founded by Jide Olanrewaju.  
Trans-Nationwide Express: With its head office located along Oshodi-Apapa Expressway, Tranex has several offices nationwide. The company is efficient and cost-effective, and deliveries within Lagos fall between N1500 and N2000. Mr. Theodore Obi Chikelu is the CEO/Managing Director.  
Cedeny Logistics: Cedeny is another delivery company in Lagos with competitive prices: N1000 for Island to Island, and Mainland to Mainland deliveries, while it offers N1500 for Island to Mainland (or vice versa) deliveries. 
Flash Deliveries: Located in Surulere Lagos, Flash Deliveries charges between  N1000 and N2000 for deliveries within Lagos state. 
With these, you don't have to develop a headache over your delivery services.
[ALSO READ: Should Gokada be afraid as Uber launches boat service in Lagos?]
ABC Transport to raise N1.4 billion through rights issue
ABC Transport Plc has secured the approval of its shareholders to raise additional capital through a rights issue.
The Board of Directors of ABC Transport Plc has secured the approval of its shareholders to raise additional capital through a rights issue from existing shareholders.
This disclosure was made by the board of ABC Transport in a notification issued by the Company's Secretary, Onyekachukwu C. Chigbo, after announcing shareholders' resolutions at its 27th Annual General Meeting (AGM), held on Friday 27th November 2020.
READ: Prestige Assurance could be a good opportunity if it gets its recapitalization right
According to the information contained in the notification, the rights issue is N1.4billion, which could be raised via the issuance of shares and debt securities as determined by the Directors of the firm.
However, the rights issue is subject to the approval of regulatory authorities.
READ: Another Fidelity Bank Non-Executive Director purchases 1 million shares worth N2.75million
What this means
A rights issue is an invitation to existing shareholders to purchase additional new shares in the company. This type of issue gives existing shareholders the "rights" to purchase new shares at a discount to the market price on a stated future date.
However, shareholders are not obligated to exercise this right.
In this regard, the company may decide to use the additional capital raised from these offerings to existing shareholders to acquire assets, make a take-over, repay debts or save itself from bankruptcy.
This is expected to strengthen the company's balance sheet, free up capital for the management to execute revenue, and profit optimizing projects, plans, and strategies.
READ: International Breweries Plc raises N165 billion, Rights Issue fully subscribed
What you should know
It is important to know that the board decided to raise additional capital after it had secured shareholders' approval to increase the company's authorized share capital from N1billion to N2.5billion by the creation of 3billion additional shares of 50 kobo each, ranking pari-passu in all respects with the existing shares in the Company's equity.
In this regard, clause 6 of the Company's Memorandum of Association and clause 5 of the Articles of Association respectively, will be amended to reflect the increase in the Authorized Share Capital.
This amendment will be done by deleting the words, "the authorized Share Capital of the Company is N1billion divided into 2billion ordinary shares of 50 kobo each," and substituting therewith the words "the authorized Share Capital of the Company is N2.5billion divided into 5billion ordinary shares of 50 kobo each."
READ: Federal High Court directs meeting to consider the transfer of GTBank into a Holding Company
Dangote Cement market capitalization increased by 28% to cross N3 trillion mark in November
Dangote Cement Plc increased market capitalization by 28% to N3.49 trillion at the close of trade on the 30th of November.
The market capitalization of Dangote Cement Plc increased from N2.73 trillion at the open of trade on the 2nd of November 2020, to N3.49 trillion at the close of trade on the 30th of November.
Further checks revealed that the market capitalization of Dangote Cement Plc increased by 28.13% during the period under review.
The drive behind the gains
It is important to note that the increase in Dangote Cement's market capitalization was driven by the renewed buying interests by investors in key Nigerian stocks with huge values and impressive fundamentals.
This hunt for value on the bourse led to a wild increase in the share price and also the market capitalization of key companies on the Nigerian Stock Exchange in the month of November.
(READ MORE: Dangote Cement gains ₦273 billion on NSE since release of its 2020 Q3 report)
However, the renewed buying interest can be attributed to the strong performance which Dangote Cement displayed in the third quarter of 2020, despite the challenging macroeconomic environment.
Given the strategic positioning of the cement producer in the industry,
Dangote cement reached a record high EBITDA margin of 24% in the third quarter of 2020.
Group net profit of N82 billion, which is 135.1% higher than the profit reported by the Group in the third quarter of 2019.
This strong performance made analyst review their models, and also the Group's valuation, this however triggered buying pressures in the shares of Dangote Cement, with its market capitalization increasing by 28.13% in the period under consideration.
What you should know
Market capitalization is the aggregate valuation of a company based on its current share price and the total number of outstanding stocks.
Market capitalization tells how much investors value a company, and gives an idea of what a company is worth on the stock exchange, as well as investors' perception of a company's future prospects.
Unilever announces the completion of its Group legal structure
Unilever PLC has announced the completion of the unification of its Group legal structure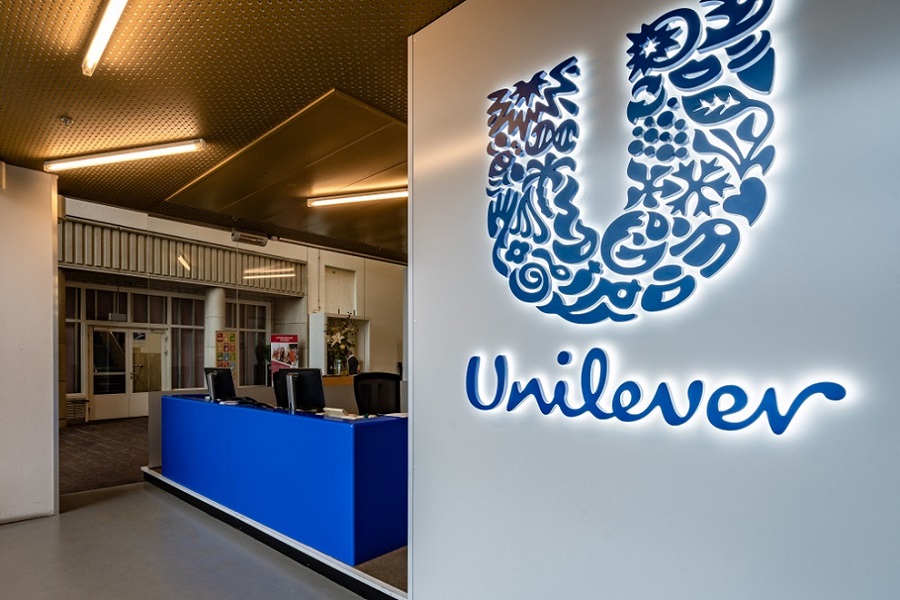 Unilever, the parent company of Unilever Nigeria Plc, has announced the completion of the unification of its Group legal structure under a single parent company, Unilever Plc.
According to the press release issued by the company, from today, 30th November 2020 and for the first time in its history, Unilever now trades with one market capitalisation, one class of shares, and one global pool of liquidity, whilst also maintaining the Group's listings on the Amsterdam, London, and New York stock exchanges.
What they are saying
Nils Andersen, Chairman of Unilever, said: "This is an important day for Unilever and we would like to thank our shareholders for their strong support of our Unification proposals, which gives us greater flexibility for strategic portfolio change, remove complexity, and further improve governance.
"There will be no change to the operations, locations, activities or staffing levels in either the Netherlands or the United Kingdom as a result of Unification. The headquarters of Unilever's Foods & Refreshment Division will continue to be based in Rotterdam and the Home Care and Beauty & Personal Care Divisions will continue to be headquartered in the United Kingdom."
What to expect
This development has no impact on the going concern of Unilever Nigeria Plc, the shareholding structure, as well as the free float shares of the company on NSE, which totals 1,491,985,247 — representing 25.97% of the ordinary shares of the company issued and fully paid for by investors.
(READ MORE: Q1 2020 Unaudited Report: Unilever Nigeria records N13.3 billion revenue) 
However, upon the completion of the unification of the Group's Legal Structure, Unilever overseas under this structure remains in control of the 74.03% ordinary shares of the Nigerian subsidiary.
What you should know
For investors on the London Stock Exchange, Euronext Amsterdam, and the New York Stock Exchange, dealings in new Unilever Plc shares commenced today, as the new Unilever Plc shares will be admitted to the Premium Listing segment of the Official List of the UK Financial Conduct Authority ("FCA") and to trading on the London Stock Exchange's Main Market for listed securities, with the ticker "ULVR".
Unilever Plc shares will also be admitted to listing and to trading on Euronext in Amsterdam under the ticker "UNA" today. It is expected that Unilever Plc ADSs will be admitted to trading on the New York Stock Exchange this afternoon.
Following the issue and allotment of 1,460,713,122 new Unilever Plc shares pursuant to Unification, which represent 55.56% of the total number of Plc shares, Unilever Plc's total issued ordinary share capital today consists of 2,629,243,772 ordinary shares of 3 1/9 pence each.
As part of Unification, Unilever NV ceased to exist yesterday, 29 November 2020, which means there has been no dealings and there will be no further dealings in any Unilever NV securities (including Unilever NV shares on Euronext in Amsterdam).