How to make customer experience translate to revenue growth
Customer experience is the impression you leave with your customer.
Quick Facts
Advertising is losing its power of persuasion.
Businesses are directly affected by customer review, which in turn is driven by customer experience.
Companies with better customer experience outperform others.
A fantastic customer experience is an advertisement in itself.
"Customer experience is the next competitive battleground. It's where business is going to be won or lost. In today's era, the customer is the king and the biggest game changer for any business. In fact, companies who deliver an exceptional consumer experience achieve higher customer satisfaction rates, decreased customer churn and enhanced revenue."
The best way to define customer experience is as the impression you leave with your customer, resulting in how they think of your brand across every stage of the customer journey.
There is a lot of chatter in the business circle about customer experience (CX) as a potential stimulant for revenue growth and one may wonder why has it become such a hot topic today – It is simply because consumer expectations are higher and the digital world we are in makes customer reviews and word of mouth travel faster. Purchasers have now become empowered like never before and great customer experience drives this loyalty and revenue that every business owner so much desires. Downplaying its importance is no longer an option for businesses, as the voice of the customer continues to get louder.
[Read Also: Should you run multiple businesses as an entrepreneur? Part 2]
Because businesses do not focus that much on these end-to-end customer journeys, you end up with an extremely cumbersome experience for customers, which is actually not optimised for the customer but optimised for the business. What businesses should be advocating now is this shift in perspective, so that the customer becomes the center of attention again.
A fantastic customer experience is important for the following reasons:
Improves customer satisfaction
Customer experience is key to exceeding your customers' expectations. The opportunity lies in the ability to deliver what you promised and surprise your customer with extra care and support. By keeping an eye on the entire customer journey, you're making sure that the promise of a positive experience is kept and that you're offering a superior service.
Turns new customers into loyal customers
Creating an experience really impresses purchasers and ensures that they will keep doing business with you in the future. A superior experience becomes a valued and unique asset for any type of business. There are a few things that impact a brand's reputation more than the way it responds to complaints. Customer service is an important part of developing brand loyalty, and the way you respond to unhappy consumers will determine what they say about you afterwards.
Increases customer advocacy
Word of mouth is one of the most powerful tools a company can wish for today. The truth is that a lot of consumers do not trust adverts anymore. People are now seeking third-party validation when making purchases.
By focusing on creating amazing customer experiences and embodying the desire for your business to go above and beyond, you're creating an advocate out of every consumer. Hence, making your customer experience an advertisement in itself.
[Read Also: Are quick loan banks good or just necessary evils?]
Helps you stand out from competition
In today's business world, it is getting difficult to differentiate yourself from other businesses when everyone is sharing the same thing online: great content. But a competitive advantage is huge, and customer experience is the perfect tool to help you stand out from your competitors.
As Jerry Gregoire, CIO at Dell, says, "The customer experience is the next competitive battleground."
This way, your consumer will no longer compare only products and prices, but also service and user experience. Embrace a customer-centric strategy, and stand out from your competitors by making sure today's customers become tomorrow's brand advocates.
Builds trust and creates personal relationships
In a world where we are being touched by hundreds of brands and adverts every day, how can you build a strong relationship with your consumers?
Personalized content and experiences are key. Making each one of your customers feel special and unique will send a positive message: they are cared for and important to your business. By doing so, you have a better chance at building trust with them, and therefore at creating a strong, long-lasting relationship.
A positive customer experience not only results in making your customer happy, but it can also lead to additional revenue. The best marketing money can buy is a customer who will promote your business — because they'll refer their friends and family to you, free of charge.
[Read Also: Financial Risk Management Tips for Individuals and SMEs
Covid-19: FG reports 36% drop in confirmed cases, disburses N32 billion to 32 states
Nigeria has witnessed a decline in the number of coronavirus cases in the month of August from that recorded in July.
The Federal Government has announced a 36% decline in confirmed COVID-19 cases in the month of August, as against what was recorded in July across the country.
This disclosure was made by the Director-General of the Nigeria Centre for Disease Control (NCDC), Dr Chikwe Ihekweazu, during a press briefing on Monday by the Presidential Task Force (PTF) on COVID-19 in Abuja.
He, however, said that it is not time to celebrate as the decline could be attributed to low COVID-19 tests in the states.
"The number of reported cases daily has declined nationally in the last few weeks. We have seen a 36 per cent decline in August compared to July on national figures. Unfortunately, we cannot celebrate this until we test sufficient figures in every state," the NCDC boss maintained.
Meanwhile, the Presidential Task Force on Covid-19 has disclosed the disbursement of N1 billion each to 32 states in the country amid the coronavirus pandemic.
This was part of the statement made by the PTF Coordinator, Dr Sani Aliyu, during a press briefing of the task force on Monday in Abuja.
Aliyu said, "We have released money to the state governments recently, to 32 state governments. Each state government was given a billion naira. This is for the purpose of driving their COVID-19 responses and we are asking them to prioritize testing in addition to surveillance activities linked to COVID-19.''
The Chairman of PTF on Covid-19, who also doubles as the Secretary to the Government of the Federation (SGF), Boss Mustapha, called for greater vigilance from both the government and citizen.
While explaining the importance of the call, Mustapha noted that the country's economy has been devastated by the global pandemic.
The SGF stressed that President Muhammad Buhari's administration, as a serious government, is pushing through with reforms that will help the nation's economy recover from the effect of the virus.
Mustapha said, "The call for greater vigilance is underscored by the fact that our economy has been seriously affected by the pandemic and we are pushing through with home-grown economic recovery strategies to cushion the economic impact of the pandemic."
Investors flock to US dollar, Gold, Bitcoin, as Global Stocks record heavy sell-offs
The US dollar is stronger this morning on the back of a marked drop in risk appetite in European and US markets.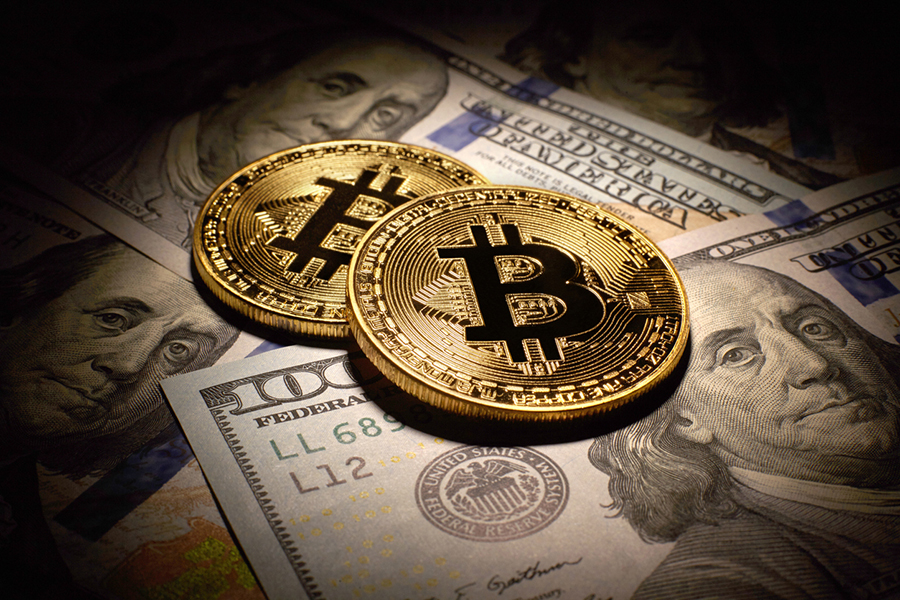 The U.S dollar closed high on Monday, hitting a six-week high, as currency traders and global investors rushed into the safe-haven currency.
This is coming on growing COVID-19 fears and worries over the U.S. Congress' stimulus impasse drove a heavy sell-off in almost all other assets that include gold, Bitcoin, and Stocks.
What we now; At the time this report was drafted, Bitcoin traded at $10,463.98 with a daily trading volume of $23,554,819,012. BTC price is down -4.6% in the last 24 hours.
Overnight on Wall Street, the Dow Jones Industrial Average fell 1.84%, the S&P 500 lost 1.16%, and the Nasdaq Composite dropped 0.13%.
Gold spot lost about 2.1% to trade at $1,909.05 per ounce on Monday, after falling as much as 3.4% earlier in the session, its lowest since Aug. 12. U.S. gold futures settled down 2.6% at 1,910.60.
Australia's S&P/ASX 200 dropped 0.7% pressured by miners and energy stocks, while China's blue-chip index shed 0.1% and Hong Kong's Hang Seng index was down 0.5%. Japanese markets were closed for a public holiday
However, at the time this report was drafted, U.S. Dollar Index, which tracks the greenback against a basket of other currencies, dropped some gains to trade at 93.608
Quick fact: The U.S. Dollar Index tracks the greenback against a basket of major global currencies such as the Japanese yen, British pound sterling, Swedish Krona, Euro, etc. Individuals hoping to meet foreign exchange payment obligations via dollar transactions to countries like Europe, and Japan, would need to pay more dollars in fulfilling such payment obligations.
Stephen Innes, Chief Global Market Strategist at AxiCorp in a note to Nairametrics gave vital insights on the safe-haven currency, saying:
"The US dollar is stronger this morning on the back of a marked drop in risk appetite in European and US markets, but off overnight highs, as US stocks are rebounding in good order.
"Two factors explain much of the risk aversion. Banking shares are sharply lower following the International Consortium of Investigative Journalists report examining bank behavior in the context of Suspicious Activity Reports. Travel and leisure names are weaker in Europe on the back of continued angst around the rising COVID-19 case count in the Eurozone and the UK.
"The fickle nature of currency trading these days suggests that as US stocks fall, the USD rises, reflecting the USD's dominance in demand when there are big down moves in risk sentiment."
U.S Banks now permitted to hold Tether, Circle
The OOC has insisted that national banks and federal savings associations may hold "reserves" on behalf of customers who issue stablecoins.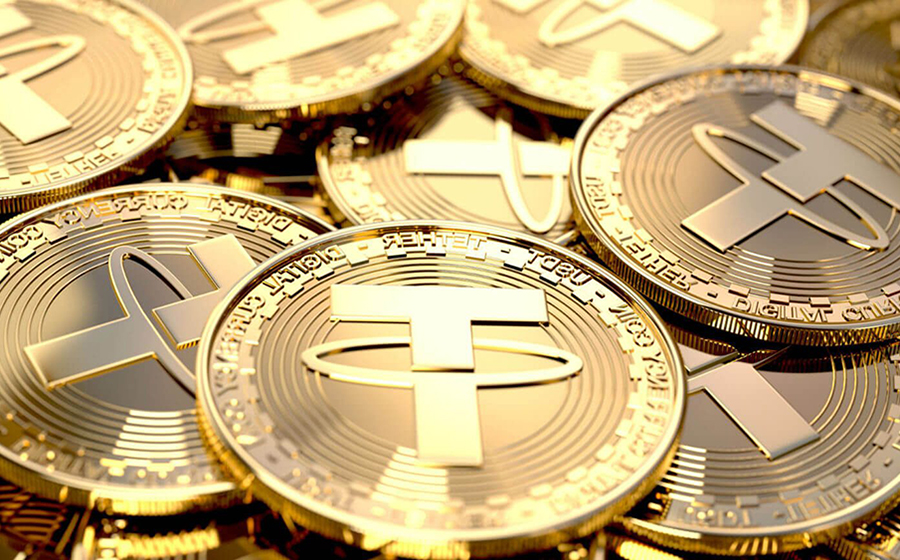 These are surely good times for Stabelcoins. The world's largest economy's banking regulator.
In a detailed letter released yesterday, permitted national banks to hold reserve currencies for stablecoins (Tether, Circle). The letter which was released by the Office of the Comptroller of the Currency (OCC) responds to questions regarding the application of stablecoin-related bank activities. It concludes that national banks and federal savings associations may hold "reserves" on behalf of customers who issue stablecoins, in situations where the coins are held in hosted wallets.
"National banks and federal savings associations currently engage in stable coin-related activities involving billions of dollars each day," Acting Comptroller of the Currency, Brian P. Brooks, said. "This opinion provides greater regulatory certainty for banks within the federal banking system to provide those client services in a safe and sound manner."
The letter addresses the use of stablecoins backed by a single fiat currency on a one-to-one basis, where the bank verifies at least daily that reserve account balances meet or exceed the number of the issuer's outstanding stablecoins.
What are Stablecoins?
Stablecoins are cryptocurrencies created to minimize the price swings that occur in a crypto asset. They are usually pegged to fiat currencies and often exchange-traded commodities.
Stablecoins give owners a sense of security as users can store their assets whenever there is high volatility in the crypto-verse or other financial markets.
Consumers can also with great ease convert from unpegged cryptocurrencies to stablecoins when they are worried about where the markets are heading next, eliminating the need to return to a fiat currency.
These conversions can also be less expensive than when switching between crypto and fiat, as it takes the transaction fees of payment processing providers and banks out of the equation.
Global Investors and traders are using it to give their investment portfolios exposure to the US Dollar during these times when uncertainty is high, as a result of the worst pandemic (COVID-19) known to man.
Sequel to this landmark statement, Nairametrics about a month ago, detailed the importance of stablecoins in modern-day finance.
"Stablecoins like Tether are particularly useful for capital flight, as their USD-pegged value means users selling off large amounts in exchange for their fiat currency of choice can rest assured that it's unlikely to lose its value as they seek a buyer," Chainalysis said in the report.