Regency Alliance Plc's shareholders do not want to be paid dividends
Regency Alliance Plc's shareholders doesn't want to be paid dividend for 2018 FY. This, they said, is in lieu of NAICOM's pending recapitalisation quest.
The shareholders of Regency Alliance Plc have suggested to the company not to pay them dividends for 2018 business year. According to the shareholders, this is in lieu of the pending recapitalisation process mandated by NAICOM.
Recall that the National Insurance Commission (NAICOM)  had given a deadline for insurance companies to recapitalise or lose their licenses.
The shareholders made the suggestion after the company declared a N200.062 million dividend payout, representing 3k per 50k share for eligible shareholders.
The suggestion was made during the company's 25th Annual General Meeting (AGM) in Lagos after the company's Chairman, Amb Baba Gana Kingibe, announced the dividend payout as one of the agendas up for discussion.
[READ ALSO: Insurance Companies shocked as NAICOM increases capital base by 200%]
The Backstory: NAICOM had recently announced an increment in the minimum paid-up share capital of insurance and reinsurance firms.
In the circular signed by NAICOM's Director of Policy, Pius Agboola, it disclosed that the new minimum paid-up share capital requirements will become effective from the commencement date of the circular for new applications, while existing insurance and reinsurance companies shall be required to fully comply not later than Tuesday, June 30, 2020.
The future of Insurance firms: Insurance companies in Nigeria are currently making concerted efforts to raise their capital bases. It is expected that there will be a flurry of right issues, public offers, and even IPOs following this development. Just like it happened in the banking sector during Soludo's era, some insurance companies may even need to consider mergers and acquisitions in order to meet the capital requirements.
About the company: Regency Alliance Insurance Plc provides general insurance products to corporate and individual clients in Nigeria and Ghana. The company operates through Non-life/General Business, Properties & Investment, Retail and Microfinance Banking, and Vehicle Tracking Services segments.
Regency Alliance Plc opened trading at N0.20 on the Nigerian Stock Exchange (NSE).
UBA Business Series to equip SMEs with Performance Management Strategies for Organisational Growth
UBA has been assisting with essential tips to help businesses ensure that they stay afloat and remain thriving.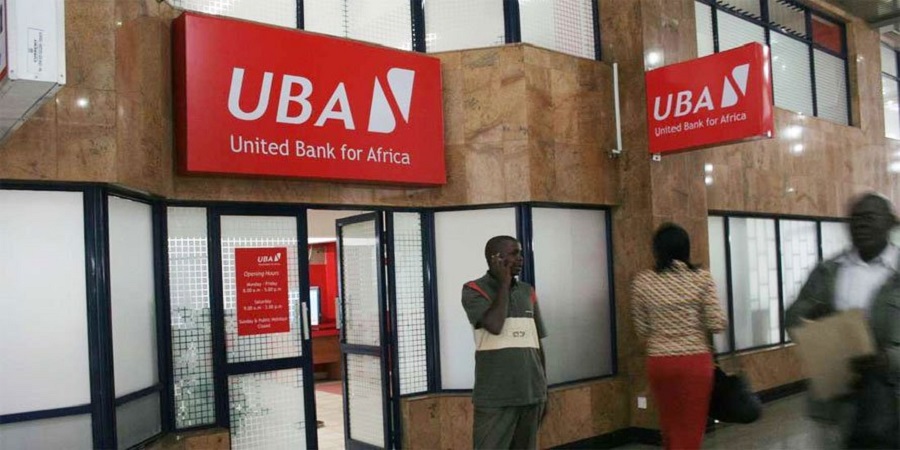 As part of its commitment to support the growth and sustainability of Micro, Small and Medium-scale Enterprises (MSME) in the continent, Pan African financial Institution, United Bank for Africa (UBA) Plc, is set to organise the next edition of its UBA Business Series.
The UBA Business Series which is a monthly event, is an MSME Workshop as well as a capacity-building initiative of the bank where business leaders and professionals share well-researched insights on best practices for running successful businesses, especially in the face of the difficult operating environment that dominates the African business landscape.
Through this initiative, UBA has been assisting with essential tips to help businesses re-examine their models and strategies and ensure that they stay afloat and remain thriving.
The topic for the next edition of the series is ' Managing Performance for Business Growth,' and it will be held on Wednesday, April 14, 2021, via Microsoft Teams. At this session, the Managing Director, Secure ID Limited, Mrs Kofo Akinkugbe, will be sharing useful tips and insights on the key strategies of performance management to boost business growth.
Akinkugbe is the founder of SecureID Nigeria, a MasterCard, VISA and Verve certified Smartcard Personalization Bureau and Digital Technology company. She currently serves as the Managing Director/CEO, Secure Card Manufacturing, – a Smartcard manufacturing plant producing high-security identity cards and documents for the Banking, Telecoms and Public sectors across Africa and beyond.
The capacity-building event is a virtual session which is open to all – including business owners and leaders – and will be held on Wednesday, April 14th, 2021, at 2pm WAT. Interested participants can register via http://bit.ly/UBASMEWorkshopMarch2021
UBA's Head, SME Banking, Sampson Aneke said of Akinkugbe, 'with her vast experience garnered over the years from various sectors, she will help business owners understand how performance management strategies can be effectively implemented to ensure business growth'.
He emphasised UBA's commitment and deep passion for small businesses, which according to him, remains the engine of any developing economy adding, "We know small businesses are the backbone of the economy in every country. In many climes, businesses with fewer than 100 employees account for 98.2% of all businesses. This no doubt captures the importance of SMEs to a thriving economy which is why UBA is committed to seeing them flourish."
BUA Cement pays N129 billion in dividend in 2 years
BUA Cement has paid shareholders a dividend of N129 billion in 2 years.
BUA Cement Plc, one of Nigeria's leading cement producers has recommended a total dividend payout of about N70 billion from the profits made in 2020.
The company will be paying shareholders a dividend of N2.067 per share for all the outstanding 33,864,354,060 ordinary shares of the company.
According to the figures contained in the company's audited financial statement for the period ended December 31st 2020, the cement giant has now paid about a total of N129.26 billion to shareholders since 2019.
Africa's 6th richest billionaire, Abdulsamad Rabiu is the majority shareholder of the company, with an ownership stake running in excess of 90% of the outstanding shares of the cement company.
The billionaire owns this stake directly, and indirectly through Damnaz Cement Company Limited, BUA International Limited and BUA Cement Company Limited.
In line with this, we estimate that over 90% of the dividends paid out over the last 2 years were paid to the billionaire industrialist.
The company's dividend policy
BUA Cement Plc has maintained a dividend payout of more than N1.75 per share in the last two years, and a dividend payout ratio that averages 97.3% over the last two years, with 2019 being the highest with about 98% in the dividend paid out of profits.
However, the defunct Cement Company of Nigeria (CCNN) that was acquired by BUA Cement, paid shareholders a dividend of N5.3 billion in 2019, which translates to a dividend of 40 kobo per share.
The dividend payout ratio for 2020 was 96.76%, meaning it retained a meagre 3.24% from the profits it earned during the year.
Total profits earned since 2019 is about N132.96 billion. Thus, over the last 2 years, it has paid out 97.2% of all its profits as dividends.
BUA Cement Plc is currently valued at about N2.46 trillion, this valuation is 34x (thirty-four times) the company's earnings of N72.344 billion in 2020.
Despite paying out almost all its profits in the last 2 years, the cement manufacturer boasts strong retained earnings of N159.92 billion.
What you should know
Focusing on price appreciation, the shares of BUA Cement from the price of N35.30 per share on April 1st 2020, are worth about 106% more in recent times, as the market value of the shares of the leading cement maker is currently put at N72.70 per share.
BUA Cement's topline revenue rose from N175.52 billion in 2019 to N209.44 billion in 2020, the company's profits also increased from N60.61 billion to N72.34 billion between 2019 and 2020.
BUA Cement's total installed production infrastructure of 8 million MTPA, in line with the cement maker's strategic midterm expansion program is expected to expand to 20 million MTPA by the end of 2022.
Nairametrics | Company Earnings
Access our Live Feed portal for the latest company earnings as they drop.