FIRS to start charging VAT on online transactions soon – Fowler
The Federal Inland Revenue Service will start taking Value Added Tax on online transactions any moment from now according to its chairman, Babatunde Fowler.
The Federal Inland Revenue Service will start taking Value Added Tax on online transactions any moment from now according to its chairman, Babatunde Fowler.
Mr Fowler mentioned this during an interview he had with the News Agency of Nigeria in New York on Saturday. He stated that banks would soon be mandated to charge VAT on all online transactions pertaining to the purchase of goods and services.
"Not that it is something new; it actually should be in existence. We will certainly follow up to make sure that every VAT that is due to be collected is collected."
Mr Fowler said is among the measures being taken by the agency to achieve its N8 trillion 2019 revenue target.
FIRS targets tax defaulters:  He further disclosed that the FIRS has started clamping down on businesses that failed to embrace the Federal Government's tax amnesty programme. This action involves the closure of defaulters' bank accounts and is expected to fetch the FIRS between N750 billion and N1 trillion.
We are going after everybody. I am sure you have heard that we have placed lien on some accounts of defaulters that have a billion Naira turnover annually. So certainly, we are not leaving anyone out of the tax net."
About Tax Amnesty: It would be recalled that the tax amnesty programme was inaugurated in 2017 as the Voluntary Asset and Income Declaration Scheme. It gave tax defaulters a one-year grace period to declare and clear their unpaid taxes.
However, a number of taxpayers have protested that they are being wrongly targeted by FIRS. In response, Mr Fowler attributed flaws in the process to "administrative error" due to the large number of accounts that were involved.
"Well, there is certainly one or two instances where we made administrative error, but when you are looking at over 50,000 accounts, there is a tendency that sometimes an error might be made. For those that we made errors on, I wrote them personally apologising and of course we lifted the lien on their accounts."
Dangote, BUA Cement drag Nigerian Stock market down, investors lose N154.28 billion
Nigeria's stock market finished the week on a poor note, extending its previous day's loss. The ASI declined by -1.17% to 25,016.00 index points. Consequently, the Year to Date loss dipped to -6.88%. Also, investors lost N154.28 billion in value, as market capitalization dropped to N13.04 trillion.
In terms of activity levels, market activity mirrored the broad index as total volumes and values declined by -20.61% and -52.51% to 214.49 million units and 2.51 billion respectively. ZENITH BANK was the most traded stock by volume at 22.2 million units, while NB topped by value at N666 million.
Market sentiment, measured by market breadth, was however positive with 22 gainers led by BOCGAS (10.00%), against 18 losers topped by CABDURY (-9.47%).
Across the major indexes we cover, four out of five indexes closed negative. The Industrial goods (-3.91%) index was the worst performer, due to BUACEM (-5.44%) and DANGCEMENT (-2.04%) price decline. The Consumer Goods (-1.23%) and Energy (-0.96%) indices followed, owing to sell-offs in CADBURY (-9.47%); NB (-4.55%); GUINNESS (-3.68%) and OANDO (-2.22%).
Also, the Banking (-0.28%) index lost points, as prices of GUARANTY (-2.45%) and FBNH(-1.82%) fell. The Insurance index was the lone gainer, up +0.06% on price appreciation in CHIPLC, CUSTODIAN & AIICO Insurance.
Top gainers
BOCGAS up 10.00% to close at N4.4; SKYAVN up 9.64% to close at N2.73; NASCON up 1.77% to close at N11.5; CUSTODIAN up 3.42% to close at N6.05; and NEIMETH up 9.94% to close at N1.77.
Top losers
CADBURY down 9.47% to close at N7.65; BUACEMENT down 5.44% to close at N40; NB down 4.55% to close at N42; GUINNESS down 3.68% to close at N18.3; and DANGCEM down 2.04% to close at N139.
Outlook
Market dropped close to the N13 trillion market capitalization support level, as heavy selling was observed among blue-chip stocks. Nairametrics recommends caution as price swing momentum strengthens.
Buhari reappoints Danbatta as NCC Vice Chairman/CEO
President Muhammadu Buhari has approved the reappointment of of Prof. Umar Garba Danbatta as Executive Vice Chairman, and Chief Executive Officer of the Nigerian Communications Commission (NCC).
This means that Danbatta will continue serving in the capacity of NCC Vice Chairman and CEO for another 5 years.
Personal assistant on New Media to President Muhammadu Buhari, Bashir Ahmad announced this via his twitter handle on Friday evening.
President @MBuhari has approved the reappointment of Prof. Umar Garba Danbatta as Executive Vice Chairman of the Nigerian Communications Commission (NCC). He will be serving another 5 years as the Chief Executive Officer of the Commission, a statement from @FMoCDENigeria.

— Bashir Ahmad (@BashirAhmaad) June 5, 2020
This reappointment was based on the recommendations of the Honourable Minister of Communications and Digital Economy, Dr Ali Ibrahim Pantami, and contained in a Press statement from the ministry.
https://twitter.com/FMoCDENigeria/status/1268927885726924808/photo/1
While wishing him well in his second tenure, Pantami urged Professor Danbatta to consolidate on gains and achievements of his first term.
"The honourable minister directed him to significantly improve on the overall performance of the commission as well as ensure that adequate mechanisms are put in place to facilitate the implementation of all policies of the Federal Government through the ministry" the statement read.
The professor of Telecommunications engineering had lectured for about three decades before his previous appointments. At different times, he also served as a member of the Implementation Committee of the Northwest University Kano, as well as served as the Acting Vice-Chancellor of the Kano University of Science & Technology, Wudil.
Just In: CBN debits banks another N459.7 billion for failure to meet CRR target
Sadly, this move, in addition to similar policies by the CBN, has left many banks cash-strapped and unable to pursue various profitable ventures.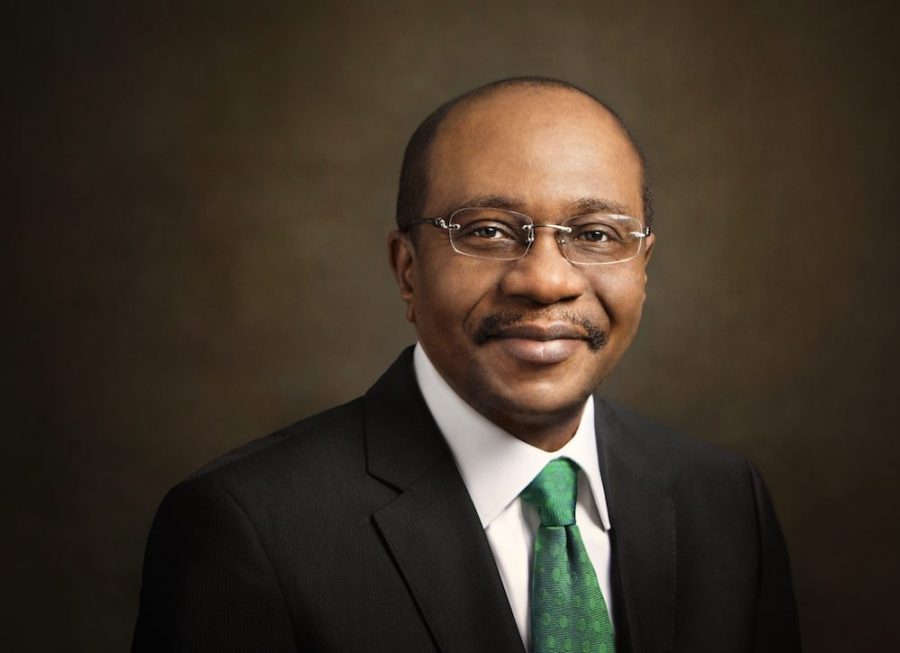 The Central Bank of Nigeria (CBN) has debited twenty-six banks, including merchant banks, to the tune of N459.7 billion for failure to meet their CRR (Cash Reserve Ratio) obligations. The fresh debit, which Nairametrics reliably gathered occurred yesterday, has left many stakeholders in the banking sector very upset.
The details: Among the banks that were most affected are United Bank for Africa Plc (N82.3 billion), First Bank of Nigeria Ltd (N59.3), Zenith Bank Plc (N50 billion), First City Monument Bank (FCMB) Limited (N45 billion), and Guaranty Trust Bank Plc (N40 billion). The rest of the affected banks can be seen in the table below.
Note that the latest CRR debits are coming barely one month after a lot of banks were collectively debited to the tune of N1.4 trillion for the same reason in April. Between then and now, a lot of other minor CRR debits have occurred. Nairametrics understands that the apex bank now debits banks on a weekly basis.
Some backstory: During the CBN's Monetary Policy Committee (MPC) meeting that was held last month, committee members voted to retain CRR rate at 27.5%. The rate was increased in January this year from 5% to its current level after the apex bank cited inflationary pressure concerns. What this means, therefore, is that Nigerian banks are required to keep 27.5% of their deposits as CRR with the Central Bank of Nigeria.
But banks are silently upset: Sadly, this move, in addition to similar policies by the CBN, has left many banks cash-strapped and unable to pursue various profitable ventures. While reacting to the latest development, a banker who refused to be identified, said:
"What we've seen in recent times is that the CBN just indiscriminately debits banks, usually towards the stale-end of every week. They will look at your bank account and if your liquidity is plenty, they will debit you.
"You know the central bank also does what we call retail FX intervention, that is when they sell FX to corporates. Now, because they don't want banks coming with huge demands, what they do is that a day before the FX sales, they debit the banks so that the naira you have available is small and you cannot put them under pressure because of your FX demands. That has really been the driver.
"We understand that the central bank had set up a special CRR team that is supposed to monitor banks' CRR once a month. But now, the team monitors banks' CRR on a weekly basis. This is why the central bank is effectively debiting banks on a weekly basis. Some weeks ago, they debited some banks about N1.4 trillion. That was one of many. Between that time and now, there have been more debits that have happened. But the debits that are huge/significant are what is troubling the banks. There was a N300 billion that happened about two weeks ago. and then yesterday that was this N459.7 billion that was also debited.
"These are huge amounts that are leaving the banking sector. It's a squeeze on the banks. A bank like First Bank, for instance, has about N1.4 trillion in CRR with the Central Bank. And there is Zenith Bank with equally as much as N1.5 trillion. These are monies that banks can potentially put in loans at 52% at 30%, or even put in money market instruments at maybe 10%. So, for a shareholder of these banks, this CRR debits are impairing the banks' ability to increase their earnings because now are not able to use the funds that are legitimately theirs to create money for their shareholders. And the question is that under what framework is the Central Bank choosing to take people's money?"