Again, MTN tops gainers' chart as market close bullish
The @nsenigeria closed trading session bullish as @MTNNG maintains top gainer today.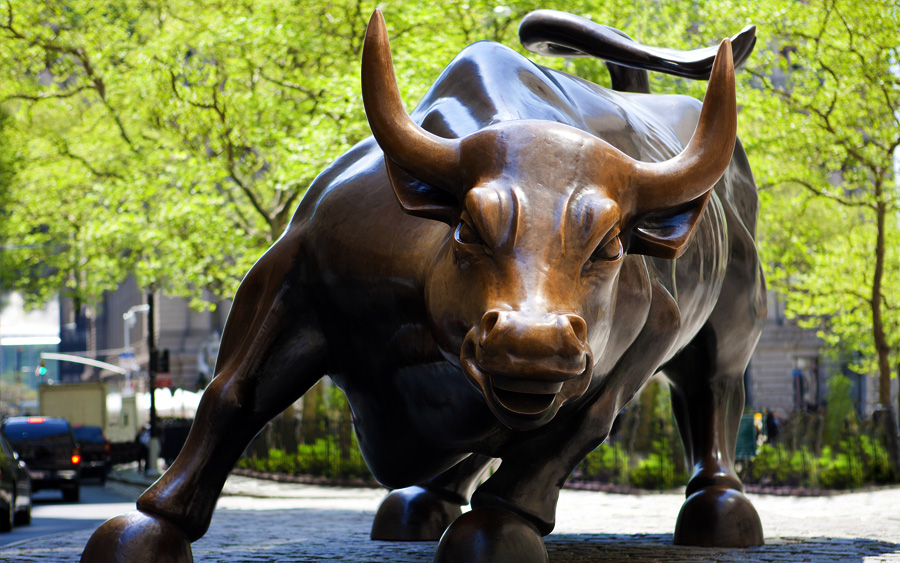 The Nigerian Stock Exchange ended Friday's trading session in positive territory. The All Share Index closed at 28,871.93 basis points, up 1.53%.
Year to date, the index is down 8.14%.
Top Gainers and Losers: MTN Nigeria Plc was the best performing stock today. The stock gained 10% to close at N108.90. This is the second day MTN is topping the gainers' chart.
Cutix Plc gained 9.09% to close at N1.80. Royal Exchange Plc rounds up the top three gainers for today with a gain of 9.09% to close at N0.24.
On the losing end, Forte Oil Plc was the worst performing stock today, declining by 10% to close at N28.35. Champion Breweries Plc fell by 9.30% to close at N1.17. FCMB Plc rounds up the top three losers for the day. The stock shed 8.82% to close at N1.55.
Top Trades by Volume: Transcorp Plc was the most actively traded stock today. 58.5 million shares valued at N72.2 million were traded in 137 deals. MTN Nigeria Plc was next with 48.3 million shares valued at N218 million traded in 49 deals. UBA rounds up the top three most actively traded stocks today with 19.3 million shares valued at N117 million traded in 284 deals.
Safest, regulated Cryptocurrency, Arcoin backed by U.S. Treasury securities
The Fund's shares, Arcoin can be transferred in peer-to-peer transactions. 
As many institutional investors and global banks search for regulated crypto assets to invest in, Arcoin created by Arca Labs seems to solve such needs. 
The ArCoin is built on the Ethereum blockchain and represents stakes in Arca's U.S. Treasury Fund, which is regulated by the American Securities and Exchange Commission. Also, it is made up of 80% U.S. Treasury securities. 
The Arca's U.S. Treasury Fund can be traced through a customized platform, which enables peer-to-peer transactions. However, for the time being, ArCoin is unavailable on any major securities exchanges. 
In a prospectus filed with the SEC in April 2019 for the then-developing ArCoin, Arca explained that: 
"In the future, Arca UST Coins may be tradeable on a public decentralized or centralized electronic exchange platform that is registered with the SEC as an alternative trading system ("ATS"), although there is no guarantee any such systems or platforms will be available." 
Quick fact; The Fund's shares ("ArCoins" or "shares") can be transferred in peer-to-peer transactions on Ethereum, an open, public, distributed ledger that is secured using cryptography (referred to as a "blockchain").
Ethereum records transactions between two parties in a verifiable and permanent way referred to as "immutability." 
There are no share certificates, and because the shares can be transferred in peer-to-peer transactions using Ethereum's technology, the shares are characterized herein as "digital securities." For more information, including the costs and risks of effecting transactions on Ethereum, see "Peer-to-Peer Transactions," "About the Digital Securities" and "Risks of Digital Securities. 
In addition, Jerald David, president of Arca Capital Management, which oversees Arca Labs, explained to Cointelegraph of their intentions in using Treasury-based assets:  
"We wanted to create an instrument that invests in traditionally lower-volatility assets and the U.S. Treasury's were an ideal choice from that perspective." 
Nigerian bourse gains N37.26 billion, triggered by BUACEMENT, ZENITH
Nigerian bourse finished on a bullish note triggered by AIRTELAFRI, BUACEMENT and ZENITH BANK
The Nigerian Stock Exchange All Share Index finished today by 0.30% to 24,097.48 points, with market capitalization also adding N37.26 billion to close at N12.57 trillion.
However, trading activity was lower as evidenced by a 18.01% decline in volume of equities traded to 155.52 million units, while the value of trades also fell slightly by 6.60% to N2.60 billion. GUARANTY was the most traded by volume and value at 19.72 million units and N413.8 million.
Market sentiment, as measured by market breadth, was negative as 18 tickers declined, relative to 17 gainers. REDSTAREX and PZ were the top gainers of the day with 9.76% and 5.00% price appreciation, while OKOMUOIL and UNILEVER topped the losers with 9.95% and 9.78% depreciation in share value.
The sectoral performance was mixed as two of the five indices closed higher, while the other three closed the day in the red. The Banking Index (+0.92%) led the advancers, followed distantly by the industrial Index (+0.09%).
Conversely, the Insurance Index fell by -1.92%, while the Consumer and Oil & Gas Index fell by -0.52% and -0.02% respectively.
READ MORE: Top banks' stocks plunge, as bears overwhelms Nigerian tier-2 banks' rally
FCMB (+4.09%), UBA (+2.48%) and ZENITHBANK (+1.87%) lift the lenders' Index, while BUACEMENT (+2.51%) raised the industrial Index. MANSARD (-9.66%) and CUSTODIAN (-9.09%) drove the Insurance Index lower, UNILEVER (-9.78%) and GLAXOSMITH (-8.08%) accounted for depreciation in the Consumer Goods Index and MRS (-9.78%) depressed the Energy Index. Similarly, MTNN closed the day lower by -0.86%.
Top gainers 
REDSTAREX up9.76% to close N3.26,AIRTELAFRI up 3.66% to close at N328.7,BUACEMENT up 2.51% to close at N40.9,ZENITHBANK up 1.87% to close N16.35,PZ up 5.00% to close N4.2
Top losers 
OKOMUOIL down 9.95% to close at N69.7,UNILEVER down 9.78% to close at  N12.45,MRS down 9.78% to close at N12.45,MTNN down 0.86% to close at N115,DANGCEM down 0.79% to close at N126
Outlook 
Nigerian bourse finished on a bullish note triggered by AIRTELAFRI, BUACEMENT. Nairametrics envisages market volatility will increase in the coming days as earning results are scheduled to come out.
The risk of buying Forex at black market rate of N460/$1 
Between 2012 and 2017 the naira has depreciated by 30% compounded annually.
If you ask anyone today to choose between being paid in dollars or in naira, there will only be one winner. Since the oil price crash in early March and the ravaging COVID-19 virus, the exchange rate between the naira and dollar has depreciated across the multiple official and unofficial markets where the currency can be purchased. 
At the black market, the exchange rate sells for an average N460/$1 (as at this week) and is projected to go higher depending on who you speak to. At the NAFEX market where forex is sold by exporters and investors, the exchange rate is closer to N388/$1 oscillating between a plus or minus N2 band. Just last week the CBN informed the market that the SMIS window where forex is sold to importers and traders that the new floor for forex purchase in N380/$1. The exchange rate at the official CBN window remains N360/$1.  
READ ALSO: Investors lose N162 billion amidst buying pressure from ZENITH, GTBANK 
This buttresses the growing calls for the unification of the various exchange rate windows. The market wants a single uniform rate. It is easy to see why. No one wants to be on the losing side if a repeat of 2017 occurs. In case you forgot, the exchange rate was highly volatile in the parallel market trading for as high as N505/$1 before crashing down to N366/$1 after the CBN introduced the NAFEX window. Many people lost money as the naira converged towards that rate. You don't be in this boat if history repeats itself.  
This is why speculating the exchange rate between the naira and dollar can be a brutally risky exercise compounded by the multiple exchange windows in the country. Buy at N460/$1 today and hold as most non-savvy speculators often do and the multiple forex windows are collapsed into one at N388/$1, as the central bank governor alludes to, things could get very risky. If unifying the exchange unlocks liquidity into the market rate and it holds at N388/$1, there is every likelihood that the parallel market rate will follow suit. Those on the other side of the trade looking to convert their dollars (purchased at N460/$1) into naira will be burned badly.  
Perhaps a consolation is that so long as Nigeria continues to be import-dependent, it is only a matter of time before the naira depreciates to your buying price. Between 2012 and 2017, the naira has depreciated by 30% compounded annually. You probably only need to wait another 2-3 years and you claw back your losses. But the same cannot be said for anyone with a dollar investment and looking to convert to naira. The burn can be severe. 
Download the Nairametrics News App
For example, you purchase $1,000 at N460 and invest in an asset that should earn you 10% or $100 in profits. If by the time you liquidate your $1,100 and the exchange rate has strengthened to say N400, your $1100 is now N440,000 compared to the N460,000 it cost you when you purchased at $1,000. The exchange rate loss has basically wiped out your profits and part of your capital.  
Speculating in forex is hugely rewarding but also very risky. Don't be fooled to believe it only goes up, things can go down faster than you can imagine. The market will always deliver greater fools.