CORPORATE ACTIONS: N1.15 and Cost pressures
Here is a rundown of corporate actions expected on the @nsecontact this week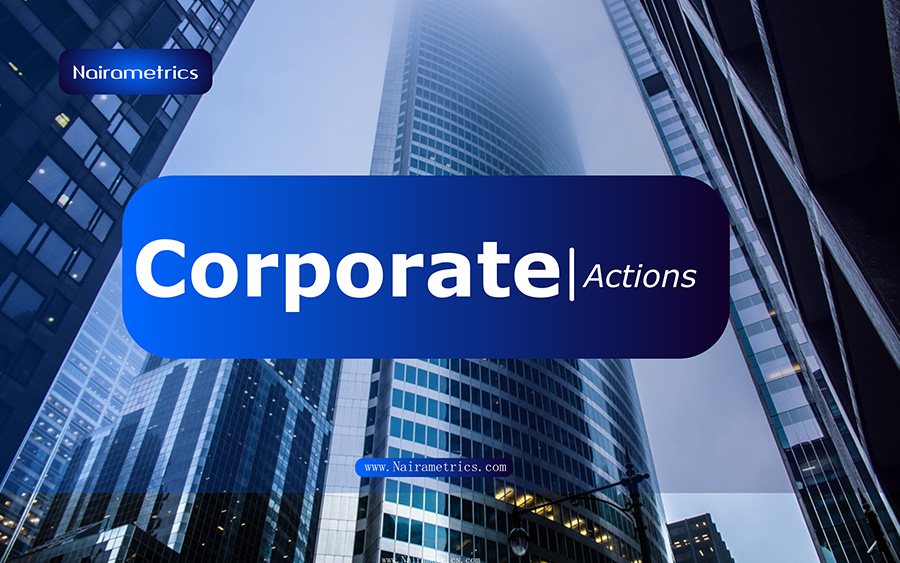 Corporate actions are decisions taken by companies' boards of directors or management teams, that could have impacts on the firms themselves or shareholders.  
Examples of corporate actions include the release of quarterly and full year results,  payment of dividends, closing of shareholders' registers, announcing qualification and Annual General Meeting (AGM) dates.  
Here is a review of corporate actions that took place last week, and those expected this week.  
N1.15
Forte Oil Plc released its first quarter 2019 results. The firm bucked the trend of poor Q1 2019 results by oil  and gas firms, as profit for the period increased from N2.9 billion in 2018 to N3.3 billion in 2019, on the back of profit from discontinued operations.  
The company also declared a special dividend of N1.15 from the proceeds of the sale of its subsidiaries.  
Forte also issued a separate notice stating it had concluded the divestment and sale of its shares in AP Oil and Gas Ghana Limited to Cobalt International Services Ghana Limited.
The divestment from Amperion and Forte Upstream is however subject to the fulfillment of conditions outlined in the share sale and purchase agreements, as well as contractual and regulatory approval.
Forte has signed a share sale and purchase agreement with Gbonka Oil and Gas Limited with respect to the divestment and sale of its shares in Forte Upstream Services Limited.
it has also entered into a share sale and purchase agreement wiht Calvados GlobalServices Limited with respect to the divestment and sale of its shares in Amperion Power Distribution Company Limited.
UAC rebounds
UAC Nigeria delivered a better performance in its Q1 2019 results, compared to its FY 2018 full year which saw a sharp decline in bottom line.  
Revenue went up by 12.5% to N18.3 billion. Profit after tax also increased by 66.3% to N995 million.  
UPDC continues to struggle
UAC's property arm UPDC however remains mired in losses. The firm recorded a N1 billon loss in Q1 2019, higher than the N899 million recorded in the comparative period of 2018.  
Fidson Healthcare
Fidson Healthcare returned to profitability in the first quarter of 2019, after recording a loss in FY 2018. Topline and bottom line however dropped, with profit falling sharply. Profit after tax fell by 40.2% to N144 million in Q1 2019, due to a spike in interest charges.  
Still good times at Caverton 
Caverton Offshore Support Group (COSG) continued its run of superlative results recorded in the 2018 financial year. For the first quarter ended March 2019, revenue and profit rose significantly.   
Revenue jumped by 84.4% to N8.3 billion. Profit after tax also rose sharply by 170% to N793 million. 
A flat Union
Union Bank had a slight drop in gross earnings in its Q1 2019 results, while profit after tax was flat year on year at N5.2 billion.  
Cost pressures  
Firms in the oil and gas space performed poorly in the first quarter due to a sharp rise in interest charges.  
Total Nigeria Plc recorded a N474 million loss in 2019 as against a N1.6 billion profit in 2018.  
Key factors behind its poor performance were administrative expenses which were up 27.2% to N5.6 billion in 2019. Interest charges also jumped 192% to N1.7 billion.  
Eterna Oil recorded a sharp drop in profit after tax by 33.1% from N510 million in 2018 to N341 million in 2019.  
MRS Oil Nigeria Plc recorded a N730 million loss after tax in Q1 2019 as against a N374 million profit recorded in the comparative period of 2018. Its finance costs rose by 19.5% to N118.7 million in 2019.
11 Plc also had the same pattern, with PAT dropping from N2.7 billion in 2018 to N2 billion in 2019. 
Do better
FBN Holdings held its Annual General Meeting this week. Shareholders of the company tasked the board and management to strive for a better performance in the current financial year.  
Appointments 
First Aluminum Plc announced the appointment of Callistus Udalor as Managing Director, following the resignation of his predecessor Elias Igbinakenzua. Udalor was a one–time Deputy Managing Director of the firm.  
Berger Paints has appointed Anjan Sircar as Managing Director/Chief Executive Officer and Tolulope Ogunkolade as Chief Operating Officer.  
NAHCO announced the appointment of Abimbola Adebakun as Independent Non Executive Director, Saheed Lasisi as Executive Director Business and Commercial, and Adeoye Emiloju as Chief Financial Officer (CFO) 
Delays 
Presco announced a further delay in the release of its FY 2018 and Q1 2019 results. The company attributed this to a delay in the conclusion of its biological assets valuation. The firm however expects the results to be released on or before the 31st of May.
AG Leventis also notified the Exchange and investing public its FY 2018 and Q1 2019 results were yet to be released as an audit was still ongoing. The company however assured it would release the results on or before the 30th of June, 2019.   
Corporate Actions for next week 
Sunu Assurances (formerly known as Equity Assurance) and Union Bank will hold their Annual General Meetings on the 7th of May, 2019.  
AXA Mansard and Wema Bank will be holding their AGMs on the 8th of May, 2019.  
Unilever and Champion Breweries will be holding theirs on the 9th of May, 2019. 
Forex turnover drops by 28.3% as naira depreciates against the dollar at I&E window
Naira improved against the dollar by N1.35, closing at N386.33 to a dollar, as against the indicative rate of N387.68 to a dollar that it opened with.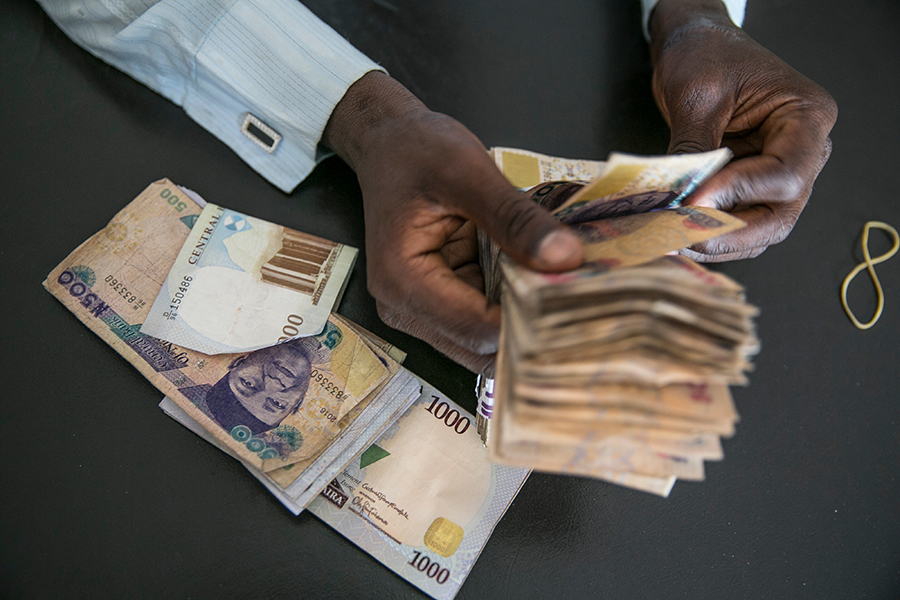 The naira has depreciated to N386.33 to a dollar at the Investors and Exporters (I&E) window, as the volatility of the foreign exchange market continues. The local currency was weakened by N0.83 against the dollar, when compared to the N385.50 to a dollar that it traded on Tuesday, June 2, 2020.
The exchange rate at the I&E window is different from the Central Bank of Nigeria's published exchange rate, which currently stands at N360/$1. This is also different from the exchange rate at the parallel market, which is still stable at N445/$1, according to information on AbokiFX as of Wednesday, June 3, 2020.
Available information from the daily trading at FMDQ (where FX is traded by importers and investors) shows that the naira improved against the dollar by N1.35, closing at N386.33 to a dollar, as against the indicative rate of N387.68 to a dollar that it opened with on Wednesday.
Further analysis of the information from the FMDQ shows that the turnover for the day declined by about 28.3% at $24.64 million. This is against the $34.35 million turnovers that was recorded the previous day.
(READ MORE:Naira appreciates at parallel market)
The foreign exchange market seems to have stabilized at the parallel market, following the reduction in demand for dollars especially by currency speculators, and improved liquidity. The rebound of crude oil prices appears to have eased the concerns of investors over possible devaluation of the naira.
The gap between the CBN official rate and the parallel market rate, also known as the black market, has been greatly reduced as the naira appreciated to N445 to a dollar from N460 to a dollar last week, following CBN's intervention.
READ ALSO: UPDATED: Nigeria's inflation rate rises to 12.34% as COVID effects bite harder
According to data compiled by Bloomberg, the Naira spot market rate is overvalued by 10% when measured by its current real effective exchange rate relative to the 5-year average.
Manufacturing PMI slide into recession territory
This is the first clear data-driven sign that Nigeria is in a recession.
The much-awaited Purchasers Managers Index (PMI) was released on May 29th by the Central Bank of Nigeria. According to the latest data, Manufacturing PMI in the month of May stood at 42.4 index points, indicating contraction in the manufacturing sector for the first time after recording expansion for thirty-six consecutive months.
The figure compares to 51.1 and 49.2 index points in March 2020.
The latest number now falls squarely within recession numbers and this is a clear sign that Nigeria is closer to recording a major contraction in the second quarter of the year.
Meanwhile, the nation's PMI's number hit a year low in April 2016 of 43.7, before plummeting further to 41.9 in June 2016. Nigeria subsequently fell into a recession by the end of the second quarter of 2016 and remained in recession throughout the course of the year.
The nation's non-manufacturing PMI fell for a consecutive month to an all-time low of 25.3. The decline in manufacturing PMI was significant following thirty-six consecutive months of expansion, while the non-Manufacturing PMI contracted for the second consecutive month.
A further look into the report shows that the manufacturing sector employment level index stood at 24.5 points in May, a decline compared to 47.1 points recorded in March and 56.4 points in February 2020.
This downturn is mostly attributed to the halt in economic activity as businesses in Nigeria result in layoffs and pay cuts in order to survive the effect of the lockdown.
READ ALSO: What I'll do if I was CBN Governor – Experts
Also, all 14 subsectors of the manufacturing sector, reported lower raw material inventories, consequently contracting the inventories index to 37.4 points in May 2020. An effect of the supply chain bottleneck associated with the lockdown measures implemented in most countries of the world.
Specifically, this figure translates the effect of lockdown procedures and trade restrictions implemented by Nigeria's major trade partners in response to the COVID-19 pandemic. Note that Nigeria's major trade partners; China, USA, Spain, and the Netherlands account for about 45% of the nation's import.
What you need to know:  PMI is a survey that is conducted by the Statistics Department of the Central Bank of Nigeria. The respondents are purchasing and supply executives of manufacturing and non-manufacturing organizations in all 36 states in Nigeria and the Federal Capital Territory (FCT).
In his reaction to the data, the Central Bank Governor, Godwin Emefiele, in the Monetary Policy Communique, highlighted how dire the situation.
READ MORE: Insufficient electricity, unfavourable economy are among challenges hindering companies –CBN
He said, "The contraction in the manufacturing and non-manufacturing PMIs was attributed to slower growth in production, new orders, employment level, raw materials, and input prices.
"The employment level index for the manufacturing and non-manufacturing PMIs also contracted further to 25.5 and 32.0 index points, respectively, in May 2020 compared with 47.1 and 47.3 index points in March 2020.
"Generally, the purchasing managers' activities in May 2020, were largely affected by the lockdown of the global economy to curtail the spread of the COVID-19 pandemic."
The CBN thereafter reduced its monetary policy rate from 13.5% to 12.5% for the first time since March 2019.
READ ALSO: CBN projects macroeconomy confidence to rise by 118.3% in November
What this means: This survey is a bellwether for economic growth in Nigeria and helps the central bank gauge the mood of businesses in the economy.
PMI above 50 typically indicates a positive mood for the manufacturing and non-manufacturing sectors. Two major causes for concern in the data are the new orders and employment levels.
At 42.8 points, the new orders index declined after thirty-sixth consecutive months of growth, indicating declines in new orders in May 2020. Three subsectors reported growth, 2 remained unchanged while 9 recorded declines in the review month.
Covid-19 Update in Nigeria
On the 3rd of June 2020, 348 new confirmed cases and 1 death were recorded in Nigeria bringing the total confirmed cases recorded in the country to 11,166.
The spread of novel Corona Virus Disease (COVID-19) in Nigeria continues to rise as the latest statistics provided by the Nigeria Centre for Disease Control reveal Nigeria now has 11,166 confirmed cases.
On the 3rd of June 2020, 348 new confirmed cases and 1 death were recorded in Nigeria.
To date, 11166 cases have been confirmed, 3329 cases have been discharged and 315 deaths have been recorded in 35 states and the Federal Capital Territory having carried out 69,801 tests.
Covid-19 Case Updates- 3rd June 2020
Total Number of Cases – 11,166
Total Number Discharged – 3,329
Total Deaths – 315
Total Tests Carried out – 69,801
The 348 new cases are reported from 19 states- Lagos (163), FCT (76), Ebonyi (23), Rivers (21), Delta (8), Nasarawa (8), Niger (8), Enugu(6), Bauchi (5), Edo(5), Ekiti (5), Ondo (5), Gombe (5), Benue(4), Ogun (2), Osun (1), Plateau (1), Kogi (1), Anambra (1).
READ ALSO: COVID-19: Western diplomats warn of disease explosion, poor handling by government
The latest numbers bring Lagos state total confirmed cases to 5440, followed by Kano (970), Abuja at 763, Katsina (371), Edo (341), Oyo (317), Kaduna (297), Borno (296), Ogun (282), Jigawa (274), Rivers (269), Bauchi (246),  Gombe (169), Sokoto (115).
Kwara State has recorded 111 cases, Plateau (109), Delta (106), Nasarawa (88), Zamfara (76), Ebonyi (63), Yobe (52), Osun (47), Akwa Ibom (45), Adamawa (42), Niger (41), Imo (39), Kebbi and Ondo (33), Ekiti (25), Enugu (24), Bayelsa (21), Taraba (18), Abia (15), Benue (13), Anambra (12), while Kogi state has recorded only 3 cases.
Lock Down and Curfew
In a move to combat the spread of the pandemic disease, President Muhammadu Buhari directed the cessation of all movements in Lagos and the FCT for an initial period of 14 days, which took effect from 11 pm on Monday, 30th March 2020.
The movement restriction, which was extended by another two-weeks period, has been partially put on hold with some businesses commencing operations from May 4. On April 27th, 2020, President Muhammadu Buhari declared an overnight curfew from 8 pm to 6 am across the country, as part of new measures to contain the spread of the COVID-19. This comes along with the phased and gradual easing of lockdown measures in FCT, Lagos, and Ogun States, which took effect from Saturday, 2nd May 2020, at 9 am.
READ ALSO: Bill Gates says Trump's WHO funding suspension is dangerous
| Date | Confirmed case | New cases | Total deaths | New deaths | Total recovery | Active cases | Critical cases |
| --- | --- | --- | --- | --- | --- | --- | --- |
| June 3, 2020 | 11166 | 348 | 315 | 1 | 3329 | 7522 | 7 |
| June 2, 2020 | 10819 | 241 | 314 | 15 | 3239 | 7266 | 7 |
| June 1, 2020 | 10578 | 416 | 299 | 12 | 3122 | 7157 | 9 |
| May 31, 2020 | 10162 | 307 | 287 | 14 | 3007 | 6868 | 7 |
| May 30, 2020 | 9855 | 553 | 273 | 12 | 2856 | 6726 | 7 |
| May 29, 2020 | 9302 | 387 | 261 | 2 | 2697 | 6344 | 7 |
| May 28, 2020 | 8915 | 182 | 259 | 5 | 2592 | 6064 | 7 |
| May 27, 2020 | 8733 | 389 | 254 | 5 | 2501 | 5978 | 7 |
| May 26, 2020 | 8344 | 276 | 249 | 16 | 2385 | 5710 | 7 |
| May 25, 2020 | 8068 | 229 | 233 | 7 | 2311 | 5524 | 7 |
| May 24, 2020 | 7839 | 313 | 226 | 5 | 2263 | 5360 | 7 |
| May 23, 2020 | 7526 | 265 | 221 | 0 | 2174 | 5131 | 7 |
| May 22, 2020 | 7261 | 245 | 221 | 10 | 2007 | 5033 | 7 |
| May 21, 2020 | 7016 | 339 | 211 | 11 | 1907 | 4898 | 7 |
| May 20, 2020 | 6677 | 284 | 200 | 8 | 1840 | 4637 | 7 |
| May 19, 2020 | 6401 | 226 | 192 | 1 | 1734 | 4475 | 7 |
| May 18, 2020 | 6175 | 216 | 191 | 9 | 1644 | 4340 | 7 |
| May 17, 2020 | 5959 | 388 | 182 | 6 | 1594 | 4183 | 7 |
| May 16, 2020 | 5621 | 176 | 176 | 5 | 1472 | 3973 | 7 |
| May 15, 2020 | 5445 | 288 | 171 | 3 | 1320 | 3954 | 4 |
| May 14, 2020 | 5162 | 193 | 168 | 3 | 1180 | 3815 | 4 |
| May 13, 2020 | 4971 | 184 | 164 | 6 | 1070 | 3737 | 4 |
| May 12, 2020 | 4787 | 146 | 158 | 6 | 959 | 3670 | 4 |
| May 11, 2020 | 4641 | 242 | 152 | 10 | 902 | 3589 | 4 |
| May 10, 2020 | 4399 | 248 | 142 | 17 | 778 | 3479 | 4 |
| May 9, 2020 | 4151 | 239 | 127 | 11 | 745 | 3278 | 4 |
| May 8, 2020 | 3912 | 386 | 118 | 10 | 679 | 3115 | 4 |
| May 7, 2020 | 3526 | 381 | 108 | 4 | 601 | 2818 | 4 |
| May 6, 2020 | 3145 | 195 | 104 | 5 | 534 | 2507 | 1 |
| May 5, 2020 | 2950 | 148 | 99 | 5 | 481 | 2370 | 4 |
| May 4, 2020 | 2802 | 245 | 94 | 6 | 417 | 2291 | 2 |
| May 3, 2020 | 2558 | 170 | 88 | 2 | 400 | 2070 | 2 |
| May 2, 2020 | 2388 | 220 | 86 | 17 | 351 | 1952 | 2 |
| May 1, 2020 | 2170 | 238 | 69 | 10 | 351 | 1751 | 2 |
| April 30, 2020 | 1932 | 204 | 59 | 7 | 317 | 1556 | 2 |
| April 29, 2020 | 1728 | 196 | 52 | 7 | 307 | 1369 | 2 |
| April 28, 2020 | 1532 | 195 | 45 | 4 | 255 | 1232 | 2 |
| April 27, 2020 | 1337 | 64 | 41 | 0 | 255 | 994 | 2 |
| April 26, 2020 | 1273 | 91 | 41 | 5 | 239 | 994 | 2 |
| April 25, 2020 | 1182 | 87 | 36 | 3 | 222 | 925 | 2 |
| April 24, 2020 | 1095 | 114 | 33 | 1 | 208 | 855 | 2 |
| April 23, 2020 | 981 | 108 | 32 | 3 | 197 | 753 | 2 |
| April 22, 2020 | 873 | 91 | 29 | 3 | 197 | 648 | 2 |
| April 21, 2020 | 782 | 117 | 26 | 3 | 197 | 560 | 2 |
| April 20, 2020 | 665 | 38 | 23 | 1 | 188 | 466 | 2 |
| April 19, 2020 | 627 | 86 | 22 | 2 | 170 | 436 | 2 |
| April 18, 2020 | 541 | 48 | 20 | 2 | 166 | 356 | 2 |
| April 17, 2020 | 493 | 51 | 18 | 4 | 159 | 317 | 2 |
| April 16, 2020 | 442 | 35 | 13 | 1 | 152 | 277 | 2 |
| April 15, 2020 | 407 | 34 | 12 | 1 | 128 | 267 | 2 |
| April 14, 2020 | 373 | 30 | 11 | 1 | 99 | 263 | 2 |
| April 13, 2020 | 343 | 20 | 10 | 0 | 91 | 242 | 2 |
| April 12, 2020 | 323 | 5 | 10 | 0 | 85 | 228 | 2 |
| April 11, 2020 | 318 | 13 | 10 | 3 | 70 | 238 | 2 |
| April 10, 2020 | 305 | 17 | 7 | 0 | 58 | 240 | 2 |
| April 9, 2020 | 288 | 14 | 7 | 1 | 51 | 230 | 2 |
| April 8, 2020 | 274 | 22 | 6 | 0 | 44 | 226 | 2 |
| April 7, 2020 | 254 | 16 | 6 | 1 | 44 | 204 | 2 |
| April 6, 2020 | 238 | 6 | 5 | 0 | 35 | 198 | 2 |
| April 5, 2020 | 232 | 18 | 5 | 1 | 33 | 194 | 2 |
| April 4, 2020 | 214 | 5 | 4 | 0 | 25 | 185 | 0 |
| April 3, 2020 | 209 | 25 | 4 | 2 | 25 | 180 | 0 |
| April 2, 2020 | 184 | 10 | 2 | 0 | 20 | 162 | 0 |
| April 1, 2020 | 174 | 35 | 2 | 0 | 9 | 163 | 0 |
| March 31, 2020 | 139 | 8 | 2 | 0 | 9 | 128 | 0 |
| March 30, 2020 | 131 | 20 | 2 | 1 | 8 | 121 | 0 |
| March 29, 2020 | 111 | 22 | 1 | 0 | 3 | 107 | 0 |
| March 28, 2020 | 89 | 19 | 1 | 0 | 3 | 85 | 0 |
| March 27, 2020 | 70 | 5 | 1 | 0 | 3 | 66 | 0 |
| March 26, 2020 | 65 | 14 | 1 | 0 | 2 | 62 | 0 |
| March 25, 2020 | 51 | 7 | 1 | 0 | 2 | 48 | 0 |
| March 24, 2020 | 44 | 4 | 1 | 0 | 2 | 41 | 0 |
| March 23, 2020 | 40 | 10 | 1 | 1 | 2 | 37 | 0 |
| March 22, 2020 | 30 | 8 | 0 | 0 | 2 | 28 | 0 |
| March 21, 2020 | 22 | 10 | 0 | 0 | 1 | 21 | 0 |
| March 20, 2020 | 12 | 4 | 0 | 0 | 1 | 11 | 0 |
| March 19, 2020 | 8 | 0 | 0 | 0 | 1 | 7 | 0 |
| March 18, 2020 | 8 | 5 | 0 | 0 | 1 | 7 | 0 |
| March 17, 2020 | 3 | 1 | 0 | 0 | 0 | 3 | 0 |
| March 16, 2020 | 2 | 0 | 0 | 0 | 0 | 2 | 0 |
| March 15, 2020 | 2 | 0 | 0 | 0 | 0 | 2 | 0 |
| March 14, 2020 | 2 | 0 | 0 | 0 | 0 | 2 | 0 |
| March 13, 2020 | 2 | 0 | 0 | 0 | 0 | 2 | 0 |
| March 12, 2020 | 2 | 0 | 0 | 0 | 0 | 2 | 0 |
| March 11, 2020 | 2 | 0 | 0 | 0 | 0 | 2 | 0 |
| March 10, 2020 | 2 | 0 | 0 | 0 | 0 | 2 | 0 |
| March 9, 2020 | 2 | 1 | 0 | 0 | 0 | 2 | 0 |
| March 8, 2020 | 1 | 0 | 0 | 0 | 0 | 1 | 0 |
| March 7, 2020 | 1 | 0 | 0 | 0 | 0 | 1 | 0 |
| March 6, 2020 | 1 | 0 | 0 | 0 | 0 | 1 | 0 |
| March 5, 2020 | 1 | 0 | 0 | 0 | 0 | 1 | 0 |
| March 4, 2020 | 1 | 0 | 0 | 0 | 0 | 1 | 0 |
| March 3, 2020 | 1 | 0 | 0 | 0 | 0 | 1 | 0 |
| March 2, 2020 | 1 | 0 | 0 | 0 | 0 | 1 | 0 |
| March 1, 2020 | 1 | 0 | 0 | 0 | 0 | 1 | 0 |
| February 29, 2020 | 1 | 0 | 0 | 0 | 0 | 1 | 0 |
| February 28, 2020 | 1 | 1 | 0 | 0 | 0 | 1 | 0 |