Champion Breweries stuck at 10 year low
Champion Breweries is trading at a 10 year low of N1.32 and may slide further in the weeks to come.
Champion Breweries Plc remained at a ten year low in last week's trading session. The stock opened last week at N1.32, briefly dipped to N1.21 in intraday trading, but closed flat. 
Year to date, the stock is down 33.67% and is the worst performing stock in the breweries space.  
Reasons for the fall
The poor share performance is industry, as well as company specific. 
Most of the listed brewers on the exchange have underperformed the NSE All-Share Index, which is down 4.28% year to date.  
Nigerian Breweries is down 23.98% year to date.  
International Breweries is also down 24.59% year to date.  
Guinness Nigeria is down 16.67% year to date.  
A challenged space
The sector remains challenged by the relatively weak economic performance and the increasing consumption of value brands. Excise duty increases last year, also constituted a drag on performance.  
On a company-specific level, Champion Breweries delivered poor full year 2018 results. Revenue was flat at N4.7 billion, while the company recorded a loss after tax of N263 million, as against a profit after tax of N517 million attained in the 2017 financial year.  
The company attributed this to an increase in excise duties and a challenging operating environment.  
In 2018, the results of the company, were adversely impacted by the increased excise duties rate which came into effect during the year, coupled with a challenging operating environment
Excise duties in particular spiked from N103 million in 2017 to N311 million in 2018. Fierce competition in the brewery space has left the players unable to pass on these costs to customers.  
How low it will go? 
The stock's performance, in the medium term, will again be determined by both company–specific factors, and overall market sentiments.  
 If the company's Q1 2019 results show a decline, the stock could drop further. First quarter results tend to be relatively weak for brewers.   
Champion Breweries has yet to craft a strategy which will enable it stay afloat in an industry with tight competition.  
On a monthly and quarterly basis, the NSE All Share Index is down 3.08% respectively. There appear to be no triggers for an upswing, as the government is yet to draw up its agenda for the current year.  
About 
the Champion Breweries Plc
Champion Breweries Plc was incorporated on 31st July, 1974 as a private limited liability company under the name, South East Breweries Limited. This was changed to Cross River Breweries Limited and then its current name. It was converted to a public limited company in 1992, and listed on the Nigerian Stock Exchange on September 1, 1993. 
The Company's principal activities are the brewing and packaging of Champion Lager Beer and Champ Malta as well as the provision of contract brewing services to Nigerian Breweries Plc, a related party within the Heineken group 
Raysun Nigeria Limited (a subsidiary of Heineken) holds 60% of the company's issued share capital.  
OPEC crude oil production drops to its lowest in nearly 30 years
Crude oil production of OPEC+ members for June reduced by almost 2 million barrels.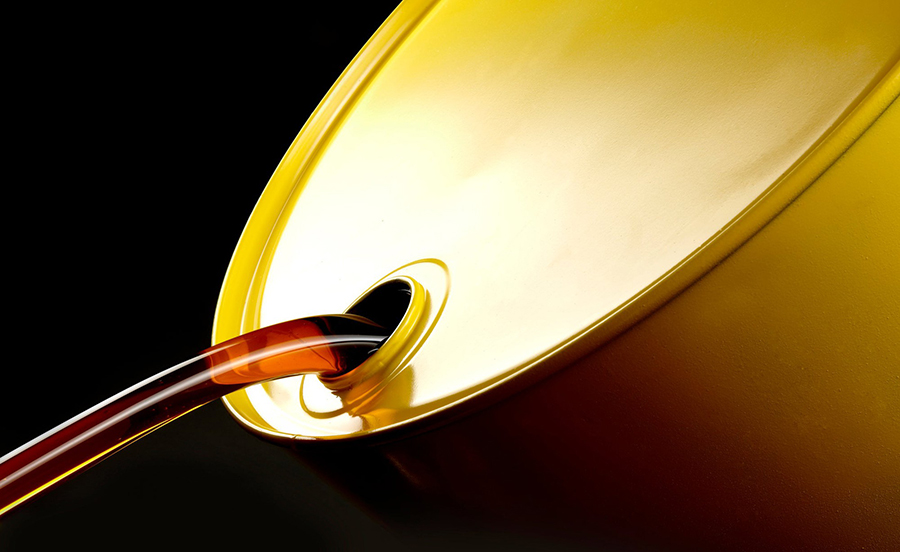 The over-performance by Saudi Arabia that has cut its crude oil production by 1 million barrels per day (more than mandated), has helped in reducing OPEC crude oil production to its lowest point in nearly 30 years, thus sending crude oil price soaring to about $42 support levels, and dampening growing concerns of COVID-19 resurgence.
In the month of July, a report from the International Energy Agency (IEA) showed a 108% compliance rate against 89% a month earlier.
Crude oil production of OPEC+ members for June reduced by almost 2 million barrels, compared to the month of May showing 33.4 million barrels per day. This agreement by major oil producers has helped in limiting oil production.
READ MORE: NNPC GMD says recent oil price surge is cosmetic, driven by sentiments
The report from International Energy Agency (IEA) said, "On the supply side, global oil production fell sharply in June to stand 13.7 million barrels per day below the April level. The compliance rate with the OPEC+ supply agreement was 108%."
Data from the report also shows that in the month of June, major oil producer, Russia fulfilled its quota for reducing oil production by 100%.
"This solid performance by the OPEC+ group has been supplemented by substantial market-driven cuts, mainly in the United States," the report added.
READ ALSO: Rising COVID-19 cases in world's biggest economy falter crude oil prices
Meanwhile, Edward Moya, senior market analyst at Oanda, in a note, said that Crude prices got a boost for the session, in part due to the "upbeat COVID-19 vaccine and treatment news" and a softer dollar, but U.S. benchmark prices remain "anchored below the $41 level and will likely struggle for any major moves" until after next week's OPEC+ Joint Ministerial Monitoring Committee meeting.
He added that, "The demand outlook risks warrant a discussion for OPEC+ to consider extending production cuts into August." 
Nigerian bourse falls by 0.12% WoW despite gains from GTBank & Zenith
The NSE All-Share Index and Market Capitalization both depreciated by 0.12%.
The Nigerian All-Share Index and Market Capitalization both dropped by 0.12% to close the week at 24,306.36 and N12.680 trillion respectively.
Nigeria's bourse closed the week with a total turnover of 901.542 million shares worth N13.453 billion in 18,676 deals traded this week by investors on the floor of The Exchange. This is in contrast to a total of 961.833 million shares valued at N9.181 billion that exchanged hands last week in 20,058 deals.
The NSE All-Share Index and Market Capitalization both depreciated by 0.12% to close the week at 24,306.36 and N12.680 trillion respectively.
Explore Economic Research Data From Nairametrics on Nairalytics
The Financial Services industry (measured by volume) led the activity chart with 629.368 million shares valued at N5.186 billion traded in 9,887 deals; thus contributing 69.81% and 38.55% to the total equity turnover volume and value respectively. The ICT industry followed with 59.506 million shares worth N5.161 billion in 684 deals. The third place went to the Consumer Goods industry, with a turnover of 57.136 million shares worth N1.385 billion in 2,993 deals.
Trading in the top three equities namely; Guaranty Trust Bank Plc, Fidelity Bank Plc and Zenith Bank Plc (measured by volume) accounted for 293.678 million shares worth N4.042 billion in 4,334 deals, contributing 32.58% and 30.05% to the total equity turnover volume and value respectively.
25 equities appreciated in price during the week, higher than 13 equities in the previous week. 33 equities depreciated in price, lower than 59 equities in the previous week, while 105 equities remained unchanged, higher than 91 equities recorded in the previous week.
READ MORE: GTBank releases 2019 full year audited results
Top gainers
RED STAR EXPRESS PLC up 18.52% to close at N3.52.
P Z CUSSONS NIGERIA PLC up 15.38% to close at N4.50.
STERLING BANK PLC. up 13.04% to close at N1.30.
CORNERSTONE INSURANCE PLC up 10.00% to close at N0.55.
ZENITH BANK PLC up 9.51% to close at N16.70.
CHAMS PLC up 9.09% to close at N0.24.
NIGERIAN AVIATION HANDLING COMPANY PLC up 9.00% to close at N2.18.
GUARANTY TRUST BANK PLC. up 7.93% to close at N22.45.
FIDELITY BANK PLC up 7.19% to close at N1.79.
LAW UNION AND ROCK INS. PLC. up 7.00% to close at N1.07.
Top losers
CUSTODIAN INVESTMENT PLC down 10.91 to close at N4.90.
CONOIL PLC down 10.00 to close at N18.90.
BETA GLASS PLC. down 9.95 to close at N61.55.
MRS OIL NIGERIA PLC. down 9.78 to close at N12.45.
UNILEVER NIGERIA PLC. down 9.78 to close at N12.45.
LIVESTOCK FEEDS PLC. down 9.68 to close at N0.56.
AXAMANSARD INSURANCE PLC down 9.66% to close at N1.59.
BERGER PAINTS PLC down 9.63% to close at N6.10.
ARBICO PLC down 9.52% to close at N1.71.
UACN PROPERTY DEVELOPMENT COMPANY PLC down 9.09% to close at N0.90.
Outlook
The Nigerian bourse struggled on most reference levels all week, with the exception of most tier-1 banks, that put up a good show in terms of turnover and gains recorded for the week.
However, with daily case surges in COVID-19 caseloads in major cities around Nigeria, and the high volatility ongoing on Nigeria's black gold (Brent Crude), Nairametrics envisages cautious buying as geopolitical and economic uncertainty strengthens across the spectrum.
ChainLink's digital coin skyrockets 388% in 130 days, still soaring
LINK continues to see sky-high daily active addresses.
LINK, an altcoin powered on Chainlink's decentralized network, is smashing BTC and many other fast-growing digital coins, in terms of the rate at which it has been appreciating in dollar terms lately.
Data from a crypto analytic ranking firm, Coinmarketcap, shows the 12th most valued crypto asset is presently valued at over $2.2 billion dollars (1.2 times more valuable than Nigeria's most valued bank) with a daily trading volume of over $595 million. It traded as low as $1.60 dollars to its present-day value of over $6.20, showing a percentage gain of more than 387.5% as the price keeps drifting up.
Crypto behavior analytics platform, Santiment, in it feeds detailed that its on-chain volume, along with social volume and daily active addresses, is a "great triple thread to track." These macros help track whether a given crypto asset is poised to continue its bullish momentum, and in LINK's case, it shows that the momentum is still on.
READ ALSO: 3 Crypto exchanges control about 14.3% circulating BTC supply
$LINK is continuing to see sky-high daily active addresses, indicating just how active the network has been. The four highest outputs in network activity over the past year for #Chainlink have occurred in the past six days. https://t.co/9Vn1WSNKjX pic.twitter.com/1xVMVgfWAV

— Santiment (@santimentfeed) July 10, 2020
About Chainlink
Chainlink is a blockchain that is designed to bridge the space between blockchain technology-based smart contracts (created by ETH), and other user programs. Since blockchains by principle can't have access to data outside their paths or networks, a defi instrument is needed to facilitate data feeds in smart contracts, and Chainlink helps to solve such needs.
READ MORE: Tether market capitalization surges close to $10 Billion
Among the leading 20 cryptocurrencies by market capitalization, it is viewed as the only top-20 token with a broad, adaptable business application that is easily explained to an average person. Chainlink is the first successful Blockchain application to interact with the outside world.