OneFi acquires Amplify as part of its one-stop-shop drive
The acquisition will see OneFi take over Amplify's assets, tradements, and flagship products.
Nigerian tech company, One Finance Limited (OneFi) has acquired Amplified Payments Ltd (Amplify), a fintech company that builds and facilitates payment solutions and digital financial transactions in Nigeria.
The acquisition fee was not disclosed.  But according to an official statement sent to Nairametrics, the acquisition took effect on March 1st, 2019.
What's in it for OneFi?: The acquisition will see OneFi take over Amplify's assets, tradements, and flagship products; AmplifyPay and mTransfers.
AmplifyPay

 is a payment gateway specialising in recurring transactions – and –

mTransfers

 is a keyboard banking solution that enables consumers to conduct bill and P2P payments in any chat app.
These core products of Amplify have propelled the three-year-old startup to a market-leader in Nigeria's financial processing space.
What happens to Amplify's co-founders
The next chapter for Amplify's co-founders: While Segun Adeyemi, who served as the Chief Executive Officer of Amplify before the acquisition, plans to pursue new ventures, Maxwell Obi, the CTO, will join the OneFi team to oversee the payments direction of the company.
"The key factor which stood out in our decision to work with OneFi was that we saw them as an extension of our vision. We stepped into this industry to use our payment solutions to facilitate a growing economy, and OneFi's focus on financial inclusion feeds well into this.

"It's a real example of a collaborative effort, and I'm excited to see the next chapter of our development." 
Why OneFi acquired Amplify
OneFi plans to transform from a digital lender to a diverse digital financial services platform, and the founder and CEO of OneFi, Chijioke Dozie said the acquisition of Amplify projects the company's objective.
The acquisition of Amplify is the next step in the company's journey, seeing the platform pivot to a one-stop-shop offering additional products such as savings, bill payments and credit reporting.
"Today's announcement signals OneFi's first acquisition; a strategic decision that kicks off our transformation from a digital lender to a diverse digital financial services platform focused on transactions, payments and loans and will ensure we meet our ambitious goal of doubling our size in Nigeria this year.

"We have long respected the Amplify team for their ability to provide innovative solutions under adverse conditions, and we look forward to blending our expertise to power the future of fintech infrastructure and digital payments in Africa." 
About Amplified Payment Services Ltd
Amplified Payment Systems Ltd is a Lagos based financial technology company that builds next-generation payment solutions that facilitates digital financial transactions in Nigeria. The company's client base includes GTBank, Zenith Bank, Whogohost, Credit Direct Ltd, Cloud Cover Distribution, Fidelity Bank, Sterling Bank, amongst others.
Amplify has scaled quickly to become one of Nigeria's leading online recurring payment processors, supporting over 1,000 merchants and facilitating digital transactions for four of the country's largest banks.
About OneFI Limited
OneFi is headquartered in Mauritius and is a global company of over 40 employees with operations in Nigeria and the United Kingdom. The Company provides small loans quickly to the financially underserved mass retail segment, via their mobile app "Paylater", which is Nigeria's leading digital financial services platform that specializes in consumer lending. The app empowers individuals with access to credit, simple payments solutions, high-yield investment opportunities and easy-to-use tools for personal financial management.
Evacuation: 247 Nigerians arrive home from Malaysia, Thailand 
The returnees were evacuated with a chartered Air Peace flight APK-7813.
The Federal Government of Nigeria has safely evacuated and returned home, two hundred and forty-seven Nigerians who were stranded in Malaysia and Thailand.  
The returnees were evacuated with a chartered Air Peace flight APK-7813 which arrived the Nnamdi Azikiwe International Airport, Abuja at about 11p.m. on Saturday. 
EVACUATION UPDATE.

Chartered @airpeace flight APK-7813 conveying 247 stranded Nigerians from Malaysia and Thailand arrived Nnamdi Azikiwe International Airport, Abuja at exactly 2300HRS, 11th of July 2020.

Some passengers disembarked in Abuja..
1/2 pic.twitter.com/rAWrIBa69N

— Nigerians in Diaspora Commission (@nidcom_gov) July 12, 2020
According to Mr Gabriel Odu, the Head of Media and Public Relations Unit of the Nigerians in Diaspora Commission (NiDCOM) who spoke to NAN, some of the returnees disembarked in Abuja, while the others proceeded to Murtala Muhammed International Airport, Lagos. 
In line with the protocols announced by the Presidential Task Force on COVID-19, all of the returnees presented a negative COVID-19 test result before boarding the evacuation flight, and upon arriving Nigeria, are expected to proceed on a 14-day self-isolation.  
Since four weeks ago, from the federal government, through the ministry of Foreign Affairs announced the resumption of evacuation flights, hundreds of stranded Nigerians have been returned home to their families from different countries including the United States of America, United Kingdom, Egypt, Malaysia and Thailand.  
The returnees bear the cost of their flight tickets and are expected to self-isolate for four weeks, upon their return to Nigeria. Returnees who receive a clean bill of health after the isolation, are given their passports and allowed to go home.  
Katsina State records fastest growth in mobile internet subscribers in Nigeria
Nigeria has a total of 136.2 million mobile internet subscribers as at 2020 Q1.
Katsina State recorded a massive 41.46% jump in the number of mobile internet subscribers the fastest growth by any state in the country. This is according to data from the National Bureau of Statistics. The data focus on mobile internet subscribers via GSM phones.
Katsina state recorded 3.679 million internet subscribers in the first quarter of 2020 compared to 3.17 million and 2.6 million subscribers in the 4th quarter and 1st quarter of 2019 respectively. This represents a 15.8% jump quarter on quarter and 41.5% jump year on year. No other state comes close.
Edo State was however second year on year recording a growth of 36.8% to 4.3 million internet subscribers. Katsina was also recorded the fastest growth quarter on quarter followed by Sokoto State.
Nigeria's Mobile Internet Subscribers Data
According to the data from the NBS, the total number of internet subscribers in Nigeria as at the first quarter of 2020 is 136, 203, 231. This compares to 126, 078, 999 in the 4th quarter of 2019 and 116, 310, 154 in the first quarter of 2019. This represents a QoQ growth of 8.03% and year on year growth of 17.1%.
Nigeria's commercial cities of Lagos, Rivers State, FCT and Kano also recorded growth in internet subscribers year on year.
Lagos State 
Subscribers – 17.02 million
YoY Growth – 7.16%
Rivers State
Subscribers – 5.12 million
YoY Growth – 9.77%
Kano
Subscribers – 8.33 million
YoY Growth – 33.19%
FCT
Subscribers – 6.13 million
YoY Growth – 13.3%
Growth by Geopolitical Zones
We also observed the North West still retains the number one position in terms of internet subscribers per geopolitical zone with 46.9 million subscribers out of a total of 136.2 million in the country. The North-Eastern part of the country recorded the fastest growth of 23.3%. See below;
Internat Subscribers by GSM Companies
MTN continues to lead with 57.2 million subscribers. They also grew the fastest YoY by 23%
MTN – 57,282,123
GLO – 33,871,456
AIRTEL – 36,827,677
9MOBILE – 7,762,068
Others – 459,907
Total – 136,203,231
Upshots: Internet subscriber's growth in Nigeria continues to record double-digit growth and one of the fastest in the world. The competition for mobile data subscription is intense and could end up being a winner take all activity. As GSM companies move in search of growth, the North seems the area with the most potential for double-digit subscriber growth.
COVID-19: Minister of Power instructs contractors back to site as lockdown eases
The power minister gave the directive during an inspection visit to the new Gagarawa 2.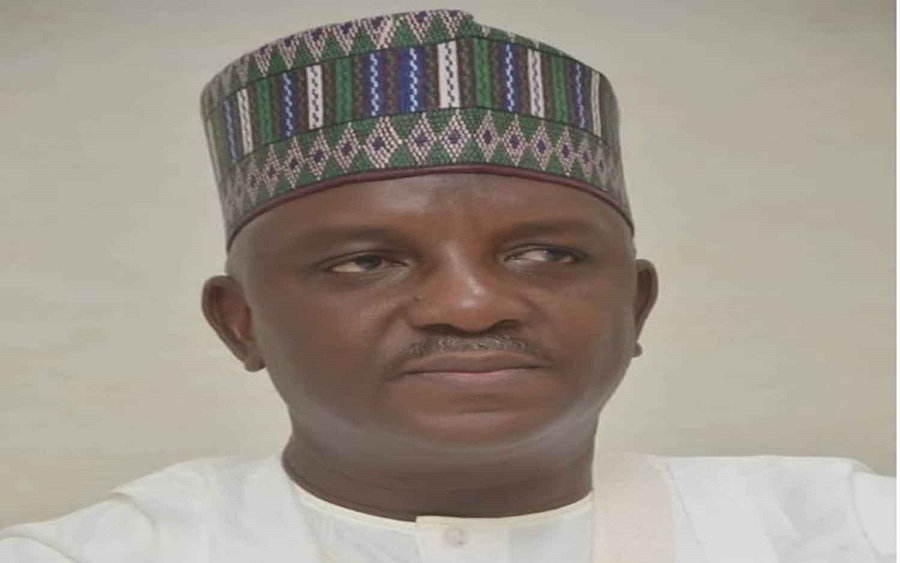 The Minister of Power, Sale Mamman, has asked all contractors handling power projects across the country to return back to project sites following the gradual relaxation of the lockdown by the Federal Government, due to the coronavirus pandemic.
The directive from the minister was contained in a press statement by the Special Adviser to the Minister on Media and Communications, Aaron Artimas, on Sunday, July 12, 2020, in Abuja.
The power minister gave the directive during an inspection visit to the new Gagarawa 2 by 60 Mega Volt Amp (MVA) 132/33 Kilo Volt Sub-station being constructed by the Transmission Company of Nigeria (TCN) in Jigawa.
Mamman, lamented the negative impact of the coronavirus pandemic on the power sector, pointing out that the sector was among the worst affected with the entire value chain directly or indirectly counting losses.
The Minister in the statement said, ''I can tell you that the impact of the pandemic is huge in the power sector as a real service provider. We, however, have joined the government effort to restart the economy with the easing of the lockdown and opening of the interstate road.''
"I direct all contractors handling power projects to return to sites and work assiduously to recover from the losses recorded during this lockdown," he said.
Mamman said the Gagarawa Sub-station project would boost power supply in over 7 local government areas including an industrial area.
On his part, the Jigawa State Governor, Abubakar Badaru, who was part of the inspection team, commended the power minister's effort at ensuring completion of these projects that have been on for over 20 years.
The News agency of Nigeria (NAN), reports that the sub-station is 99% completed and has been energized.
The acting Managing Director of TCN, Suleiman Abdulaziz, who was also part of the inspection asked for speedy completion of similar sub-station across the country.