Phone Swap: Phone retailers losing business segment to black market
Before you walk into a phone retail shop for a phone swap, ensure that you are not quick to anger and you are an individual with few words, because the response of the staff in charge will probably push you over the edge.
Before you walk into a phone retail outlet  for a phone swap, ensure that you are not quick to anger and that you are an individual with few words. These are important because the response of the staff in charge might just push you over the edge.
In most cases, customers who wish to upgrade their current mobile gadgets through phone swap are stunned by the valuation of their phones. Nairametrics received its own share of the wow experience when an inquiry was recently conducted in two famous phone retail stores.
The black market has never had the upper hand in the sales of new phones and accessories. But when it comes to the sales of second-hand mobile products (aka London-used), it is a delight for those looking for favourable deals.
Unfortunately, this is eating into the profit margins of small and medium phone retail businesses in Computer Village and elsewhere.
Computer Village, as known to many people, is an Information and Communications Technology (ICT) accessory market located in Ikeja, the capital of Lagos State, Nigeria. The market is arguably the largest ICT accessory market in Africa. So, it is understandable that it houses two of of the biggest names in phone retailing – Slot and 3C Hub.
Why people swap phones
Phone swapping became popular when Slot entered the phone and accessories market in Nigeria, providing customers the opportunity of swapping their used phones for brand new ones. But it came with a catch.
Customers are advised to cough out some extra cash along with their used phones to get brand new phones that match the total amount of the extra cash and their used phones. Phone outlets value the used phones, determine the market price, and ask customers to add the balance to purchase the new products.
But the valuation soon discouraged customers from engaging in the transaction as it didn't create a win-win feeling for them. Now, customers prefer to sell in the black market, then return to any of these phone retailers to purchase their preferred phones.
Valuation's role in black market rise
The valuation method among phone retail companies is rated poorly by customers, and this has reduced the prospect of customers reaching phone swap deals with these companies – the discussions often end after each enquiry by customers.
Phone retail companies are losing this market segment to the black market because of what some customers tag, "greed and exploitative measures" by known phone retailers.
During the above-mentioned visit to these phone stores, Nairametrics learned that there are no universal methods of valuation among retail companies; to each, its own procedure. For 3C Hub, there is no actual process of determining the condition of a phone.
When the staff in charge of phone swap was handed an Infinix Zero 4 smartphone, he just ran a quick visual appraisal and named a price without assessing the phone's performance. In his 'professional' assessment, the phone that was purchased brand-new for N75,000 in 2017, was valued at N10,000,  two years after.
While the Slot representative went a little further compared to her colleague at 3C Hub, the retail company's valuation price was just a little above the asking price of 3C Hub. She scribbled some incoherent calculations, then offered to swap the smartphone for N14,000.
Slot's offer came after the staff made it known that the phone's screen had a fault. If Slot is willing to offer N14,000 for a phone with a faulty screen and 3C Hub offers N10,000 for the same smartphone, without checking for faults or damages, what then is the perfect valuation process?
Mr Jide Ogunrinde, the Co-Founder of WiFix which is a repair and retail company, gave a traditional assessment which is also used in the black market.
"We value phones while considering the value of the brand-new phone, used value and also based on the neatness and cleanliness and also the functionality of the phone."
But Mr Ogunrinde's insight is different compared to what was observed at Slot and 3C Hub.
The absence of a universal valuation method births confusion which pushes customers to the black market where buyers need just about fifteen minutes to confirm a previous online/offline discussion about the phone's functionality. Ogunrinde also believed that black market gives more value when it comes to reselling smartphones.
"For customers, the black market is better because they can sell for a higher value. Most times, we do advise them to use black market options because it's better for them. Also, retail companies are mainly interested in high end phones."
Why retail companies offer less value than black market
For customers, the valuation process of phone retail shops is nothing to write home about. But these tech startups take pride in their procedures, believing that their offering prices are the best value customers can get despite the availability of black market options.
"Customers prefer to do so because they can get better value for their phones. Most retailers will purchase phones at a very reduced price because they have to resell and make profits." -Ogunrinde 
And this is exactly what differentiates retail companies from the black market – the fact that they still intend to make profit after purchasing the product. In the black market, the buyer could purchase it for personal use.
Negativity associated with the black market
Most black market prices are usually against approved market prices, unlike what obtains with the organised phone retailers. And this is one of the major problems associated with the black market.
Note although someone cannot be sure if the prices offered by phone retail outlets are approved or not, there are usually similarities in their asking prices. However, there's no similarity in their valuation methods.
Consequently, the black market always has doubts trailing it, unlike phone retailers who tend to  apply the market-accepted procedure highlighted by Ogunrinde of WiFix. In other words, phone retailers are very much concerned about protecting their brands. And one of the methods they deploy to this effect is by conducting thorough checks on any phone and accessories within their stores.
This is why customers are eager and confident to do business with phone retailers such as Slot and 3C Hub.  However, as already stated, their valuation method for products is pushing customers to the "uncertain" black market.
In the black market, the history and reviews of the seller are unknown, as most only converse with buyers for the first time on social media platforms before transactions take place. As a result, there are greater chances of customers getting defrauded.
"The major advantage in selling to retail companies is that you avoid getting defrauded." -Ogunrinde
Can phone retailers compete against black market?
Although Ogunrinde is pleased with how phone retailers conduct their phone swap business segments, he thinks the valuation process can be improved upon in order to curb the takeover threat posed by black market operators.
"Generally, the process is good but can still be improved upon. Because of the trust issues, retail companies only offer swap services for phones purchased from them.
Meanwhile, in efforts to better compete against the black market, WiFix is launching an online platform that will help it claim a share from the phone swap market segment.
"We are looking to develop a swap service process that can be done online".
Note that, for every business transaction conducted by these phone retail companies, taxes are collected. But for the transaction in the black market, it's a secret deal done behind closed doors. No one knows, so the government cannot commercialise the activities to boost revenue.
KPMG, PwC, Accenture prepare to become Crypto auditors
Big Four firms and other leading brands are working with several crypto and blockchain firms on ways to combat interoperability, regulatory challenges and development of the technology.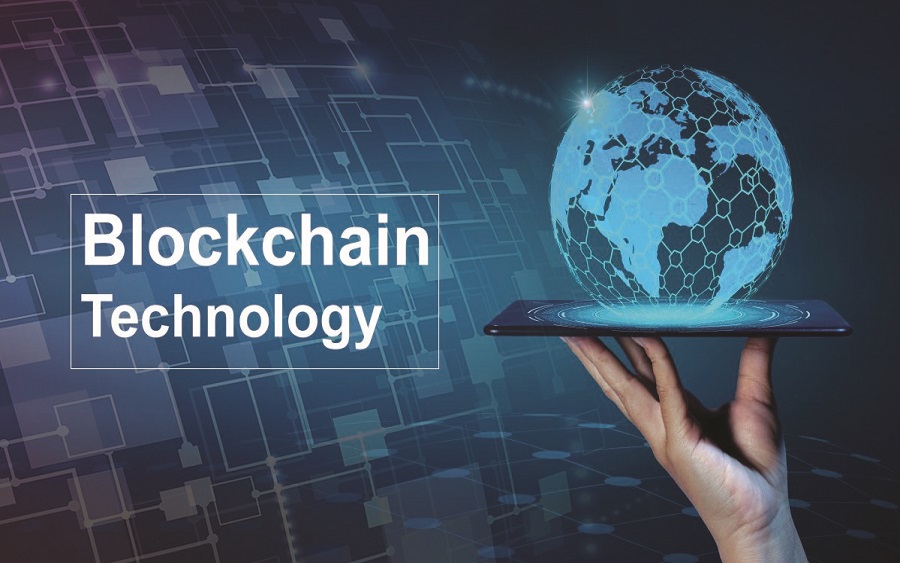 No doubt, the Blockchain technology, along with the adoption of cryptocurrencies, is getting bigger. The business end of the market is expected to reach $21 billion over the next five years.
Expectedly, professional services giants are now taking a larger role in tackling new challenges in the market, the Big Four firms and other leading brands are working with several crypto and blockchain firms on ways to combat interoperability, regulatory challenges and development of the technology.
Henri Arslanian, PwC's global crypto leader, told Cointelegraph that the Big Four firms majorly have a vital role in the advancement of the cryptocurrency ecosystem, saying:
"Although Bitcoin was designed with a trustless ideology, the reality is that the industry still requires trusted entities to catalyze the development of the ecosystem."
READ ALSO: Positive outlook as Africa FinTech attracts over $100 million in investments
Arslanian added that when he first joined PwC years back, few people took crypto seriously. However, he saw an increasing demand for crypto assets, with some businesses starting to accept Bitcoin payments from clients.
"Over the last couple of months, we've expanded our work. We recently closed the first-ever crypto fundraising deal at PwC, in which we led a $14 million Series A round for a Swiss-based crypto firm with Asian family offices. We are also the auditor for BC Group, a publicly listed crypto company in Hong Kong."
BC Group CEO, Hugh Madden, also said that BC's vision was to make use of crypto assets in Asia's financial market. In turn, BC Group must set standards for compliance, security, and performance. Madden buttressed on the role of audits play by saying:
"Auditing, like regulatory clarity, provides confidence to all stakeholders that companies are operating transparently and adhering to expected industry standards. As the business of digital assets continues to grow and mature, and compliance and regulatory standards become more robust, auditors will continue to play a pivotal role."
READ MORE: Blockchain technology expected to tackle Africa's challenges across industries
KPMG United States blockchain audit leader, Erich Braun, further contributed by saying that a business's blockchain system should be developed with the intent to meet both accounting and operational needs to meet with accounting standards:
"SEC issuers will want to design blockchain technologies to support the entity's internal control over financial reporting. Being able to prove how these technologies achieve their aims in a well-controlled environment is critical to a successful blockchain strategy. If the technology is not auditable, the immense benefits it brings, such as increasing efficiencies and cutting costs, may not be realized."
Henri Arslanian, added in his closing remarks that the Big Four firms are indeed the most important players for the crypto asset space. He said:
"I believe the Big Four firms will serve as the bridge between the crypto ecosystem and the institutional world. It is good for both the crypto ecosystem and for professional services firms like ours as a new source of clients that we can help."
What you need to know as banks rebrand CBN intervention funds to woo borrowers
CBN is releasing cheap funds to strategic sectors of the economy to hopefully restart the economy and possibly save the Nation from looming recession.
If like me you follow Nigerian Banks across social media networks, then like me you must have rebroadcasted some of their colorful advertising telling the world of their low-interest loans to fight COVID- 19, and hopefully restart the economy. One thing you must have noticed, however, during those rebroadcasts is how highlights of the advertisements- rates, tenor, and target industries- are the same no matter the brand.
Well, that is because the Banks are all advertising the same product; CBN's intervention funds.
READ MOREL: El Rufai declares zero RoW charges for broadband infrastructure in Kaduna
What does that mean?
CBN in a bid to reclaim the economic frontiers already lost to the COVID- 19 pandemics is releasing cheap funds to strategic sectors of the economy to hopefully restart the economy and possibly save the Nation from looming recession.
In April 14, 2020, a press release by the CBN Governor titled "Turning the COVID- 19 tragedy into an opportunity for a new Nigeria", he highlighted a three-phase approach to tackling the pandemic to include an immediate, short term and medium term timelines of 0-3months, 0-12months and 0-3 years respectively. Critical to these phases are different aspects of the economy that need to be tackled in each phase. These key sectors include the health sector, manufacturing, and infrastructure, while others include agriculture and power.
(READ MORE: Covid-19: Timeline of every pronouncement made by Nigeria to support the economy)
To this end, the CBN has provided easily accessible loans to businesses in these sectors at below the market rate. These loans could either be overdrafts or long term loans that come with a moratorium, are accessible through the DMBs who assess the prospective borrower's creditworthiness, and pass the same to the CBN for ratification and approval.
The intervention funds are placed in the following categories: Micro, Small, Medium Enterprises Development Fund (MSMEDF), Commercial Agric Credit Scheme (CACS), and the Real Sector Support Facility (RSSF) which funds the N100billion credit support intervention for the health sector.
All the loans are reasonably priced at 9% except for the health sector loans which are presently 5% and will revert to 9% in March of 2021.
READ ALSO: Debtors Africa in partnership with Proshare Launches Searchable Database on Delinquent Debtors and Report on NPLs
Why the intervention?
Because the CBN believes that by accompanying these funds with the necessary policies and regulatory backings that they can revamp the Nigerian economy by fast-tracking the development of the Nigerian economy through these sectors. A move that will generate employment, diversify revenue base, provide input for the industrial sector and ultimately increase foreign exchange earnings.
This is what the CBN is all about.
What's in it for the Banks?
Apart from the obvious- a spread on the loan amount, commissions on transactions, and other ancillary charges, the Banks are also playing their roles in working towards a better economy where we can all thrive.
So, when next you come across such advertisements… tell the next person. Let's build a better economy together.
Covid-19 Update in Nigeria
On the 29th of May 2020, 387 new confirmed cases and 2 deaths were recorded in Nigeria bringing the total confirmed cases recorded in the country to 9,302.
The spread of novel Corona Virus Disease (COVID-19) in Nigeria continues to rise as the latest statistics provided by the Nigeria Centre for Disease Control reveal Nigeria now has 9,302 confirmed cases.
On the 29th of May 2020, 387 new confirmed cases and 2 deaths were recorded in Nigeria.
To date, 9302 cases have been confirmed, 2697 cases have been discharged and 261 deaths have been recorded in 35 states and the Federal Capital Territory.
Covid-19 Case Updates- May 29th 2020
Total Number of Cases – 9,302
Total Number Discharged – 2,697
Total Deaths – 261
Total Tests Carried out – 58.726
The 387 new cases were reported from 14 states- Lagos (254), FCT (29), Jigawa (24), Edo (22), Oyo (15), Rivers (14), Kaduna (11), Borno (6), Kano (3), Plateau (2), Yobe( 2), Gombe (2), Bauchi (2), Ondo (1).
READ ALSO: COVID-19: Western diplomats warn of disease explosion, poor handling by government
The latest numbers bring Lagos state total confirmed cases to 4377, followed by Kano (942), Abuja at 564, Katsina (358), Oyo (275), Jigawa (265), Borno (264), Edo (262), Ogun (246), Bauchi (236), Kaduna (232),  Rivers (190), Gombe (154), Sokoto (116), Plateau (101).
Kwara State has recorded 87 cases, Zamfara (76), Nasarawa (62), Delta (57), Yobe (49), Akwa Ibom (45), Osun (44), Ebonyi (40), Adamawa (38), Imo (34), Kebbi (33), Niger (30), Ondo (25), Ekiti (20), Taraba and Enugu (18), Bayelsa (12), Anambra (11), Abia (10), Benue (7), while Kogi state has recorded 2 cases.
Lock Down and Curfew
In a move to combat the spread of the pandemic disease, President Muhammadu Buhari directed the cessation of all movements in Lagos and the FCT for an initial period of 14 days, which took effect from 11 pm on Monday, 30th March 2020.
The movement restriction, which was extended by another two-weeks period, has been partially put on hold with some businesses commencing operations from May 4. On April 27th, 2020, President Muhammadu Buhari declared an overnight curfew from 8 pm to 6 am across the country, as part of new measures to contain the spread of the COVID-19. This comes along with the phased and gradual easing of lockdown measures in FCT, Lagos, and Ogun States, which took effect from Saturday, 2nd May 2020, at 9 am.
READ ALSO: Bill Gates says Trump's WHO funding suspension is dangerous
| Date | Confirmed case | New cases | Total deaths | New deaths | Total recovery | Active cases | Critical cases |
| --- | --- | --- | --- | --- | --- | --- | --- |
| May 29, 2020 | 9302 | 387 | 261 | 2 | 2697 | 6344 | 7 |
| May 28, 2020 | 8915 | 182 | 259 | 5 | 2592 | 6064 | 7 |
| May 27, 2020 | 8733 | 389 | 254 | 5 | 2501 | 5978 | 7 |
| May 26, 2020 | 8344 | 276 | 249 | 16 | 2385 | 5710 | 7 |
| May 25, 2020 | 8068 | 229 | 233 | 7 | 2311 | 5524 | 7 |
| May 24, 2020 | 7839 | 313 | 226 | 5 | 2263 | 5360 | 7 |
| May 23, 2020 | 7526 | 265 | 221 | 0 | 2174 | 5131 | 7 |
| May 22, 2020 | 7261 | 245 | 221 | 10 | 2007 | 5033 | 7 |
| May 21, 2020 | 7016 | 339 | 211 | 11 | 1907 | 4898 | 7 |
| May 20, 2020 | 6677 | 284 | 200 | 8 | 1840 | 4637 | 7 |
| May 19, 2020 | 6401 | 226 | 192 | 1 | 1734 | 4475 | 7 |
| May 18, 2020 | 6175 | 216 | 191 | 9 | 1644 | 4340 | 7 |
| May 17, 2020 | 5959 | 388 | 182 | 6 | 1594 | 4183 | 7 |
| May 16, 2020 | 5621 | 176 | 176 | 5 | 1472 | 3973 | 7 |
| May 15, 2020 | 5445 | 288 | 171 | 3 | 1320 | 3954 | 4 |
| May 14, 2020 | 5162 | 193 | 168 | 3 | 1180 | 3815 | 4 |
| May 13, 2020 | 4971 | 184 | 164 | 6 | 1070 | 3737 | 4 |
| May 12, 2020 | 4787 | 146 | 158 | 6 | 959 | 3670 | 4 |
| May 11, 2020 | 4641 | 242 | 152 | 10 | 902 | 3589 | 4 |
| May 10, 2020 | 4399 | 248 | 142 | 17 | 778 | 3479 | 4 |
| May 9, 2020 | 4151 | 239 | 127 | 11 | 745 | 3278 | 4 |
| May 8, 2020 | 3912 | 386 | 118 | 10 | 679 | 3115 | 4 |
| May 7, 2020 | 3526 | 381 | 108 | 4 | 601 | 2818 | 4 |
| May 6, 2020 | 3145 | 195 | 104 | 5 | 534 | 2507 | 1 |
| May 5, 2020 | 2950 | 148 | 99 | 5 | 481 | 2370 | 4 |
| May 4, 2020 | 2802 | 245 | 94 | 6 | 417 | 2291 | 2 |
| May 3, 2020 | 2558 | 170 | 88 | 2 | 400 | 2070 | 2 |
| May 2, 2020 | 2388 | 220 | 86 | 17 | 351 | 1952 | 2 |
| May 1, 2020 | 2170 | 238 | 69 | 10 | 351 | 1751 | 2 |
| April 30, 2020 | 1932 | 204 | 59 | 7 | 317 | 1556 | 2 |
| April 29, 2020 | 1728 | 196 | 52 | 7 | 307 | 1369 | 2 |
| April 28, 2020 | 1532 | 195 | 45 | 4 | 255 | 1232 | 2 |
| April 27, 2020 | 1337 | 64 | 41 | 0 | 255 | 994 | 2 |
| April 26, 2020 | 1273 | 91 | 41 | 5 | 239 | 994 | 2 |
| April 25, 2020 | 1182 | 87 | 36 | 3 | 222 | 925 | 2 |
| April 24, 2020 | 1095 | 114 | 33 | 1 | 208 | 855 | 2 |
| April 23, 2020 | 981 | 108 | 32 | 3 | 197 | 753 | 2 |
| April 22, 2020 | 873 | 91 | 29 | 3 | 197 | 648 | 2 |
| April 21, 2020 | 782 | 117 | 26 | 3 | 197 | 560 | 2 |
| April 20, 2020 | 665 | 38 | 23 | 1 | 188 | 466 | 2 |
| April 19, 2020 | 627 | 86 | 22 | 2 | 170 | 436 | 2 |
| April 18, 2020 | 541 | 48 | 20 | 2 | 166 | 356 | 2 |
| April 17, 2020 | 493 | 51 | 18 | 4 | 159 | 317 | 2 |
| April 16, 2020 | 442 | 35 | 13 | 1 | 152 | 277 | 2 |
| April 15, 2020 | 407 | 34 | 12 | 1 | 128 | 267 | 2 |
| April 14, 2020 | 373 | 30 | 11 | 1 | 99 | 263 | 2 |
| April 13, 2020 | 343 | 20 | 10 | 0 | 91 | 242 | 2 |
| April 12, 2020 | 323 | 5 | 10 | 0 | 85 | 228 | 2 |
| April 11, 2020 | 318 | 13 | 10 | 3 | 70 | 238 | 2 |
| April 10, 2020 | 305 | 17 | 7 | 0 | 58 | 240 | 2 |
| April 9, 2020 | 288 | 14 | 7 | 1 | 51 | 230 | 2 |
| April 8, 2020 | 274 | 22 | 6 | 0 | 44 | 226 | 2 |
| April 7, 2020 | 254 | 16 | 6 | 1 | 44 | 204 | 2 |
| April 6, 2020 | 238 | 6 | 5 | 0 | 35 | 198 | 2 |
| April 5, 2020 | 232 | 18 | 5 | 1 | 33 | 194 | 2 |
| April 4, 2020 | 214 | 5 | 4 | 0 | 25 | 185 | 0 |
| April 3, 2020 | 209 | 25 | 4 | 2 | 25 | 180 | 0 |
| April 2, 2020 | 184 | 10 | 2 | 0 | 20 | 162 | 0 |
| April 1, 2020 | 174 | 35 | 2 | 0 | 9 | 163 | 0 |
| March 31, 2020 | 139 | 8 | 2 | 0 | 9 | 128 | 0 |
| March 30, 2020 | 131 | 20 | 2 | 1 | 8 | 121 | 0 |
| March 29, 2020 | 111 | 22 | 1 | 0 | 3 | 107 | 0 |
| March 28, 2020 | 89 | 19 | 1 | 0 | 3 | 85 | 0 |
| March 27, 2020 | 70 | 5 | 1 | 0 | 3 | 66 | 0 |
| March 26, 2020 | 65 | 14 | 1 | 0 | 2 | 62 | 0 |
| March 25, 2020 | 51 | 7 | 1 | 0 | 2 | 48 | 0 |
| March 24, 2020 | 44 | 4 | 1 | 0 | 2 | 41 | 0 |
| March 23, 2020 | 40 | 10 | 1 | 1 | 2 | 37 | 0 |
| March 22, 2020 | 30 | 8 | 0 | 0 | 2 | 28 | 0 |
| March 21, 2020 | 22 | 10 | 0 | 0 | 1 | 21 | 0 |
| March 20, 2020 | 12 | 4 | 0 | 0 | 1 | 11 | 0 |
| March 19, 2020 | 8 | 0 | 0 | 0 | 1 | 7 | 0 |
| March 18, 2020 | 8 | 5 | 0 | 0 | 1 | 7 | 0 |
| March 17, 2020 | 3 | 1 | 0 | 0 | 0 | 3 | 0 |
| March 16, 2020 | 2 | 0 | 0 | 0 | 0 | 2 | 0 |
| March 15, 2020 | 2 | 0 | 0 | 0 | 0 | 2 | 0 |
| March 14, 2020 | 2 | 0 | 0 | 0 | 0 | 2 | 0 |
| March 13, 2020 | 2 | 0 | 0 | 0 | 0 | 2 | 0 |
| March 12, 2020 | 2 | 0 | 0 | 0 | 0 | 2 | 0 |
| March 11, 2020 | 2 | 0 | 0 | 0 | 0 | 2 | 0 |
| March 10, 2020 | 2 | 0 | 0 | 0 | 0 | 2 | 0 |
| March 9, 2020 | 2 | 1 | 0 | 0 | 0 | 2 | 0 |
| March 8, 2020 | 1 | 0 | 0 | 0 | 0 | 1 | 0 |
| March 7, 2020 | 1 | 0 | 0 | 0 | 0 | 1 | 0 |
| March 6, 2020 | 1 | 0 | 0 | 0 | 0 | 1 | 0 |
| March 5, 2020 | 1 | 0 | 0 | 0 | 0 | 1 | 0 |
| March 4, 2020 | 1 | 0 | 0 | 0 | 0 | 1 | 0 |
| March 3, 2020 | 1 | 0 | 0 | 0 | 0 | 1 | 0 |
| March 2, 2020 | 1 | 0 | 0 | 0 | 0 | 1 | 0 |
| March 1, 2020 | 1 | 0 | 0 | 0 | 0 | 1 | 0 |
| February 29, 2020 | 1 | 0 | 0 | 0 | 0 | 1 | 0 |
| February 28, 2020 | 1 | 1 | 0 | 0 | 0 | 1 | 0 |