Day-light robbery behind Apapa gridlock
What used to be a friendly gesture has now metamorphosed into daylight robbery.
Four years ago, it was business as usual — drive to the port to clear your goods, and maybe tip the security agencies if you so wish. But in 2016, this routine changed, the decision to tip was no longer yours to make, as the value of the tip became subject to the desires of the security agencies.
What used to be a friendly gesture has now metamorphosed into daylight robbery, and there's no law enforcement agency to call on as, according to one of the container managers, Ibrahim Olawale, most of the security agencies are involved in the corrupt activities, leaving a trail that leads to the state government.
Security agencies involved
Initially, LASTMA was the only security agency stationed around the routes linking the ports in Apapa, and their job was cut out for them: control traffic to ease transportation for every motorist as containers, trailers, and flatbed trucks make their way into the ports.
It was as simple as that before the LASTMA officials were withdrawn from the road, and a taskforce unit was setup to replace them. This was when the innocent tipping blew into a full scale corrupt activity with no limit.
The taskforce is made up of Navy officials, Custom officers, Civil Defence, and Army officials who all collect their share of payments from drivers of the containers and trucks. This taskforce operates ruthlessly.
They break windscreens and beat up drivers (they once allegedly chased a driver to his death) all for the unlawful charges which all security agencies within the taskforce lay claim to. While some of the agencies don't come directly to make their demands, they have plainclothes men demanding these charges on their behalf, and only God can protect the driver or manager who protests against them publicly.
During a surveillance of the area and activities of the taskforce, Nairametrics was informed of the involvement of the security guards at the Nigerian Port Authority (NPA). These are non-arms carrying officers whose responsibility is to guard the Apapa Ports; that is where their jurisdiction begin, and that is where it's expected to end. But corruption has extended their jurisdiction and added extra to their responsibilities.
"Wetin NPA security dey find for here? (Area B police station along AP Moller (APM) port) Their job is to secure the port, what are they doing here?" Olawale asked in anger.
Olawale added that, at first, the soldiers' presence at the APM terminals and on Apapa road was like a miraculous intervention, as the soldiers were quick to disrupt the illegal charges, and fast-track activities ensuring all trucks were allowed in and out without delay, but soon, the soldiers fell in line, and the corrupt practices continued.
Corrupt activities
His frustration is understandable if you consider the amount these drivers, especially those working for less known companies in Nigeria, are paying to get into the Apapa port (which is another journey on its own).
These drivers spend three weeks on the road trying to load their containers or trucks, a task that once used to take just one week. They go back and forth on the Apapa road, due to the refusal of the security men to pass them after each negotiation fails.
Nairametrics noted that each security agency takes its turn while drumming up illegal charges for which there are no receipts, just papers that are subject to renewal based on the duration placed on them by the port authority. It was disclosed that these papers serve different purposes: for entry and loading.
From the Apapa bridge to the Area B police station, Nurudeen Opeyemi, one of the container drivers, says that he and his manager have already spent about N80,000 and they've been on the road for about two weeks trying to gain access into the APM Terminal to load their container. While on exit from the Apapa road, they settle with about N500 per security officer that makes request.
"If there's no delay, what will cause holdup? But they know if they slow down work, Navy will be able to get money from us, we will pay additional money to be inside, the police will get theirs. Aside from these ones, some people are also collecting money before them.

"Money that doesn't have receipt. Aren't you supposed to collect receipt after buying goods? The money they collect from us falls into loss account for us," Olawale disclosed.
Note that, in our recent interview with Fidelis Ayebae, CEO of listed firm, Fidson Healthcare Plc, he said that in 2018, the cost of moving a container from Apapa to Ikeja moved from N120,000 to N900,000.
According to Opeyemi, a particular form, 'Call-up paper' which used to be sold to them for about N2,000, now goes for N10,000, with other hidden extra charges around it — a fee is demanded to get it signed, another fee is demanded to submit it. If they are lucky, the officials will not reject the paper, and request a new one.
The paper has an unwritten expiration date decided by the NPA officials, who will demand another payment once they believe the expiration date has passed. This happens to most papers collected by the port drivers.
Benefit of the illegal payment
While the payment is illegal with no receipt to prove such payment (asides the papers given to them which don't state the amount paid for it, just words and signatures), the payments made to all security agencies afford the drivers a security officer (be it Navy or Army) who will escort them to the port and facilitate their loading.
In the case where the officer given to them as escort is considered low in rank by the NPA security, they are bound to restart their journey, which contributes to the days spent on the road and the increased amount charged by the security agencies whose initial job is to control traffic, and secure lives and properties.
Other challenges on the port route
While the security agencies engage in day light robbery, the container drivers also get robbed at night, but this time, by unknown individuals who take whatever is available while the drivers are asleep after a frustrating day. The security agencies who are supposed to secure the lives and properties of these drivers are busy robbing the drivers in the day, while those they are supposed to protect them from are reportedly having a field day by night.
If the illegal activities of these taskforce officials are curbed, the duration spent on the road will be limited, helping to reduce traffic on the Apapa road as well. But with the calibre of security agencies involved and the feeling that the Lagos State Government is involved in this scheme, Ibrahim Olawale doesn't see an end to the illegal charges.
State Government connection
Olawale is one of the managers of the containers on Apapa road, and he echoes the same thoughts of Opeyemi regarding the activities of the taskforce on the Apapa road. But asides that, he brings a new twist to the formation of the story, while airing his thoughts regarding those involved in the illegal charges.
While noting all the security agencies involved in the illegal charges, he drew a link between the Lagos State Government and the taskforce. The government is accused of indirectly getting its cut from the charges, which is why he feels the illegal activities will continue without checks.
Nairametrics learnt that there is speculation that the State Government withdrew LASTMA officials from the Apapa road to avoid these illegal charges being directly linked to the Lagos State Government.
It was noted that the setting up of the taskforce would cast doubt as to where the charges are remitted, as there's no known commission or bodies in charge of the payments received from the drivers, which means no accountability.
Opeyemi, however, stated that the LASTMA officials are now involved in the plot despite not being duty bound to the NPA.
Union and protest
Opeyemi and Olawale, who were heading to the Wharf in their containers, explained to Nairametrics why the charges haven't met protests from the container drivers, citing lack of a union. It was disclosed that no one is willing to head any union, and the likely corruption that might entangle the body wouldn't make anyone believe in one if it was eventually set up.
Those who have engaged in individual protests end up being beaten up. An example was given of a man who was chased into a coming trailer by uniformed men because he refused to yield to their demands.
Nairametrics observed the broken windscreen on their trailer, which Opeyemi stated was broken by a Naval officer who climbed their truck to set an example.
Port activities
Olawale said that the problems on the road are NPA, Navy and AP Moller. The staff of AP Moller who are in charge of the terminal are responsible for the slowdown of loading due to their attitude towards work.
Adding that there's a paper called 'booking', if work goes as required, the booking won't expire. He explained that someone can revalidate three times within one day without loading his goods.
"The more the booking expires, the more you are revalidating it, and the more you are paying," Olawale informed Nairametrics.
Meanwhile, attendants at the terminal are said to be less than the required number of staff expected to attend to drivers in the port. In most cases, both Olawale and Opeyemi said just two staff will attend to them, and that's after many man-hours have been wasted by these staff who are mostly found sleeping or watching movies.
These are reasons for the long queue of trailers or containers on the Ojuelegba and Apapa road, they told Nairametrics. Apparently, these drivers find no joy in spending three weeks on the road, but they are compelled to do so. The longer they park on the road, the more money the taskforce and NPA make off them. And they resign to fate, as they don't see the government stepping in any time soon to end this terrible practice.
Fidelity Bank Plc must cover the chink in its curtains to keep rising 
Fidelity Bank Plc follows the narrative of top tier-2 banks, which have had better or easier years.
The Nigerian banking sector has consistently been one of the most profitable sectors in the Nigeria Stock Exchange market. However, in 2020, Deposit Money Banks (DMBs) have faced a flurry of impediments, which may have affected their solidity.
With reduced income from fee and commission implemented at the start of the year by the Central Bank of Nigeria, the paucity of foreign currency for international transactions, the resulting economic contraction from dire effects of the coronavirus pandemic, and the consequent operational constraints of keeping employees safe, 2020 is obviously fraught with numerous disorders for banking institutions.
READ: Another Fidelity Bank Non-Executive Director purchases 1 million shares worth N2.75million
For most, it hasn't exactly been a year for growth at all, more like a walk in the woods, where improvements to bottom-line is almost unexpected. This period, many banks seem content with simply surviving and fundamentally matching their previous feats.
Fidelity Bank Plc follows the narrative of top tier-2 banks, which have had better or easier years. The bank generated a 2020 9M PAT of N20.4billion, rising 7.08% from the corresponding figures last year, but drilling solely into its results in Q3'2020 and its exact comparative period in 2019, the bank suffered reduced interest revenue, reduced fees and commission, reduced profit before tax, and reduced after-tax profit.
READ: STANBIC IBTC posts Profit After Tax of N45.2 billion in H1 2020
Fidelity Bank Plc concluded Q3 with a profit position of N9.1billion, 13.7% decline compared to its position in 2019 y/y. PBT reduced by 12.9% from N10.8billion in 2019 to N9.4billion this year. Gross earning in Q3 was only N49billion as against N57billion in 2019 – plummeting 14%.
The Group Chief Executive Officer of the bank, Mr. Nnamdi Okonkwo, commenting on the result said: "Our 9 months results reflect our resilient business model, particularly in a very challenging operating environment. We worked closely with our customers to gradually recover from the economic impact of the pandemic and the attendant effect of the lockdown. The drop in gross earnings was due to the decline in interest and similar income, caused by lower yields and drop in fee income."
READ: Sterling Bank Plc records 3.28% decline in 2020 9M gross earnings
True cause of the reduction in earnings
DMBs generate gross earnings under three primary subheads: Interests earned, Fees and commission, and Other operating income. Fidelity Bank Plc generated a combined total of N150.8billion for the period ended September 2020 from these three categories, compared to the N158.5billion in the corresponding period last year.
READ: Ethereum Miners earn a staggering $1 million in 1 hour
Deeper analysis reveals that this rising tier-2 bank has seen more deficit in revenue from fee and commission compared to the other aforementioned gross-earnings' generating-sources within this period. Interest earned dropped by a difference of N4.3billion, while revenue from fee and commission saw a decline of N4.8billion from N14.5billion in 2019 to N19.3billion YoY.
Fee and commission as a component of gross earnings
Card maintenance fees, account maintenance fees, commission on remittances, collect fees, telex fees, electronic transfer fees, amongst others, represent the plethora of channels that makes up income from fee and commission.
READ: Strong performance from Stanbic IBTC, despite weak retail banking position
The real insight this particular component of gross earnings provides is that a spike in revenue generated indicates increasing/increased customer account activity. The more a customer maximizes the usage of an account's product and facilities, the more the revenue earned from this segment. Thus, earnings from fees and commissions are so overriding due to their apparent controllability.
For example, a bank could make the decision to purely pursue and aggressively drive the usage of its ATM debit card and promptly see the revenue from commission rise. Furthermore, an increased rate of card production and collection necessitates usage and consequently means more money is earned as card maintenance fees.
READ: Unity Bank Plc posts gross earnings of N11.04 billion in Q3 2020
The fact that gross earnings reduced mostly from fees and commissions should be a telling concern for the Management of Fidelity Bank Plc. Post covid-19 would birth the dawn of a new era for business processes. The management must guarantee the usability of its electronic banking channels, promotion of its cards, and with urgency, implement improved service delivery mechanisms to ensure that it is the first port of call to customers for general payments and remittances.
These measures are of grave significance in the bid to bridge its widened fee and commission income gap.
READ: Central Bank says monetary policy not to blame for rising food cost
Other indices
Holistically, in the 9 months ended September, it is worthy of note that the bank made certain advancements. Customer Deposits, Net Loans and Total Assets all grew in double digits. Customer Deposits grew by 22.3% from N1.2billion to N1.5billion, Total Assets also rose by 21% from N2.1billion in 2019 to N2.5billion, and Net Loans rose by 12.9% to N1.3billion from N1.1billion.
Airtel is paying up its debts
Airtel's annual report revealed that the company has a repayment of $890 million due in May, as well as, an installment of $505 million due in March 2023.
Airtel's presence in 14 countries from East Africa to Central and West Africa would have been impossible without relevant financial investments. But, while the funds have been key to its growth in the past few years, many of its financial obligations are starting to mature quickly.
The Covid-19 pandemic has had negative economic effects on different sectors of the economy; however, the resilience of the telecom sector is evident in an increase in Airtel's income. The overall performance of Airtel increased with a revenue growth in constant currency of 19.6% in Q2 compared to 16.4% recorded in Q1, while revenue on reported basis increased by 10.7% to $1.82 billion, with Q2 revenue growth of 14.3%.
---
Unilever Nigeria Plc: Change in management has had mixed impact
9 months into the change of management, Unilever Nigeria Plc's performance in Nigeria has been largely underwhelming.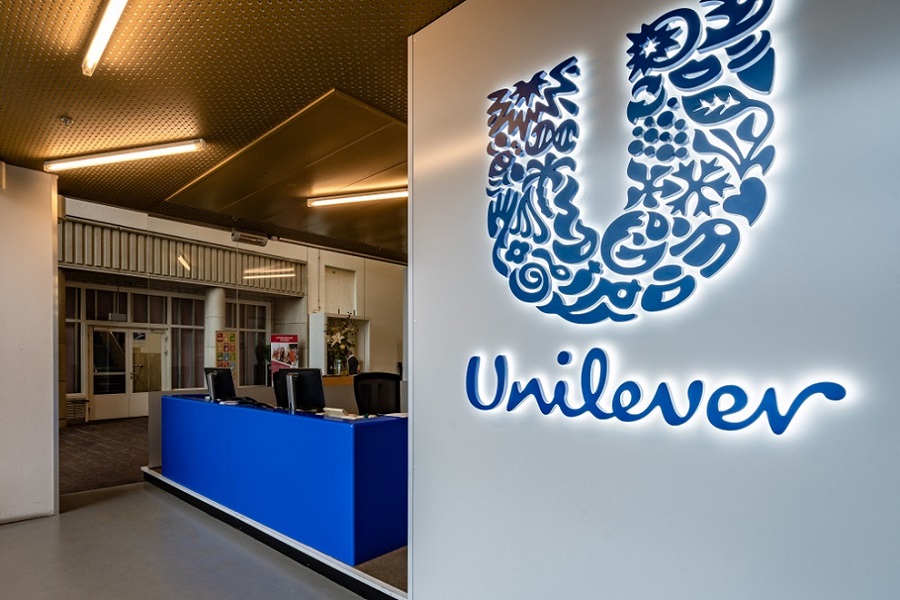 Change in the management of a company is never a walk in the park. Transitions usually take time to yield the desired results. Organizations can look to past successful managerial transitions for inspiration, but not for instruction because there is no defined playbook. The decision to replace Mr Yaw Nsarkoh, who served as the Managing Director of Unilever Nigeria Plc until the end of 2019 was plausible, but adjustments were never going to be an easy task.
Mr Nsarkoh had served as Managing Director of the company for 5 years and steered the course of its proceedings with remarkable skill up until the financial performance disaster which culminated in his resignation on November 28th, 2019.
---