FG develops three retirement schemes for Civil Servants
For a smooth transition into retirement, the Federal Government has partnered with the Central Bank of Nigeria (CBN) and Bank of Industry (BoI) to develop three retirement schemes for the employees of the Federal Civil Service.
For a smooth transition into retirement, the Federal Government has partnered with the Central Bank of Nigeria (CBN) and Bank of Industry (BoI) to develop three retirement schemes for the employees of the Federal Civil Service.
The Head of Civil Service of the Federation, Winifred Oyo-Ita identified the three retirement schemes; a pre-retirement training scheme, Federal Civil Service Off-Boarding Scheme, and the Civil Service Post-Retirement Service Scheme.
She explained that the three schemes were designed to ensure a smooth transition to retirement for employees in the Federal Civil Service. Recall that the Federal Government endorsed the payment of ₦44 billion to public servants owed since 2012 as regards promotion arrears, salary arrears, and other claims.
Functions of the three retirement schemes
While disclosing the achievement of the government from 2015 to 2018, Oyo-Ita said the pre-retirement training scheme, is where prospective retirees are provided with new skills to enable them have second career choices just before retirement, and the Federal Civil Service Off-Boarding Scheme, is a structural process for employees to exit from the federal civil service.
Housing project for staff
While speaking during a media briefing in Abuja, Oyo-Ita said the office of the Civil Service of the Federation have enhanced the welfare of staff across the service by providing quality and affordable housing under the Federal Integrated Staff Housing.
"A total number of 9,503 are under construction, a total number of 342 were allocated, 30 off-takers have been issued keys to their houses and 17 off-takers have moved into their houses."
"Also, a total number of 2,077 benefited from Home Renovation Loan of one million naira implemented by the office in partnership with FMBN between 2016 and 2018.

"The office has instituted a reward and recognition system through motivation, which ties incentives and rewards to better performance," she said.
In a report by Independent, Oyo-Ita said that a total number of 4,167 staff across the service benefited from the Federal Government Staff Housing Loan in collaboration with the Federal Mortgage Bank of Nigeria between 2016 and 2019.
FG increases fuel pump price to N138.62 per litre
Kerosene would be sold for N160 at depots and diesel is set at N160 per litre in Lagos.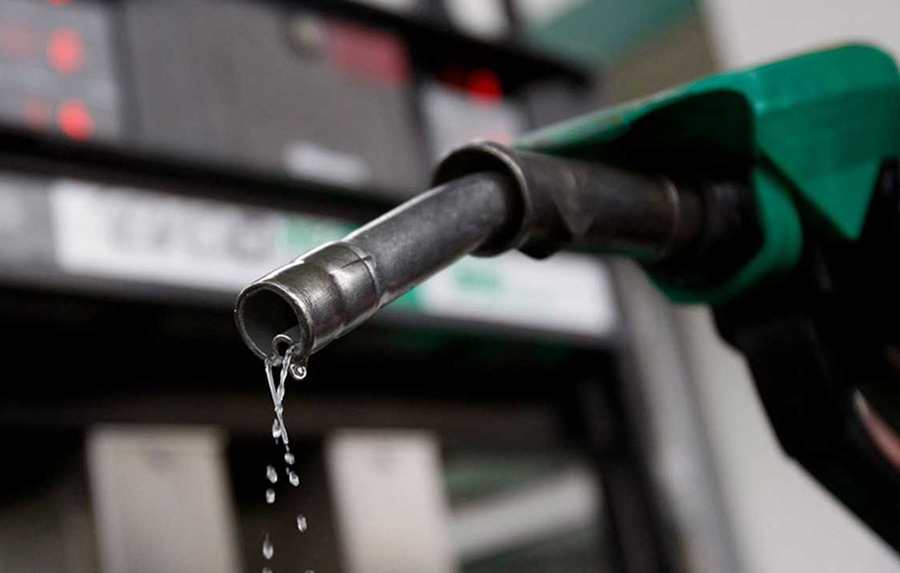 Petroleum Products Marketing Company, PPMC, a subsidiary of the NNPC has increased the retail pump price for petrol to N138.62 for August.
The PPMC announced this in a statement viewed by Nairametrics and signed by the Manager of Sales, Mohammed Bello on Wednesday morning and says the new price changes would be effective from the 5th of August.
Backstory:
In June, Nairametrics reported that the Petroleum Products Pricing Regulatory Agency (PPPRA) reduced petrol price to N121.50 per litre.
"After a review of prevailing market fundamentals in the month of May and considering marketers realistic operating costs as much as practicable, we wish to advise of a new PMS guiding pump price with the corresponding ex-depot price for the month of June 2020, as follows; price band N121.50 – N123.50 per liter," the body had said.
The PPMC also disclosed in today's statement that the wholesale depot price would be sold to marketers at N113.70, while the retail prices were set at N138.62 per litre.
However, fuel marketers are expected to adjust to the new changes by selling at N145, as the price of petrol is being sold at N143.80 per litre before the new effective changes.
Other price announcements include Kerosene which would be sold for N160 at depots and diesel, which is set at N160 per litre in Lagos while at the Oghara depots it would be sold at N165 per litre.
Shoprite lays off 115 workers, shuts down second branch in 5 months
The company has been reviewing its long-term options in Africa after currency devaluations.
Barely three days after announcing a planned divestment from of its Nigerian operation, Shoprite Holdings has informed workers' union in Kenya that it will be laying off 115 staff effective August 31, 2020.
The job cuts follow the closure of City Mall branch in Nyali, Mombasa, the second branch to be closed in Kenya within a period of five months. Shoprite has cited reduced patronage for its decision to close down the outlets.
According to a report, Shoprite sent a notice to the Kenya Union of Commercial Food and Allied Workers (KUCFW). Part of the notice said:
"Endeavour to continue trading at the Nyali branch is no longer viable. Financial and other data will be provided and discussed at a proposed meeting. It is contemplated that the intended date of termination on account of redundancy will be August 31, 2020. There are currently 115 persons employed at the branch of which 92 are members of KUCFW."
More details: Earlier in April, Shoprite had also closed Karen Branch, Nairobi, laying off no less than 104 workers in the process. These closures will most likely constrain Shoprite's expansion efforts across the East African country.
Nairametrics understands that Shoprite opened operations in Kenya back in 2018, with hopes of taking advantage of the country's disorganised retail sector. Unfortunately for Shoprite, it has recently had to combat increased competition from cash-rich retailers such as Naivas and Carrefour.
Note that other smaller competitors in the country have also had to close branches due to lack of profitability.
Meanwhile, Shoprite recently had to deal with a lawsuit from the billionaire Muguku family, which owns Waterfront Mall. The Muguku family was seeking Sh520 million in lost rent after the retail chain cut short its tenancy at the mall.
The Backstory: The retail giant announced on Monday that it will divest from its business operations in countries outside South Africa, due to low profitability. An internal memo sent to its staff in Nigeria on July 31, 2020, disclosed that the new owners of the Nigerian subsidiary will work with the management to drive the expansion plans in Nigeria.
The company has been reviewing its long-term options in Africa after currency devaluations, supply issues, and low consumer spending in Angola, Nigeria, and Zambia began to weigh on earnings.
There are speculations and fears that this new move in Nigeria could result in job cuts, especially if the new owners decide to make adjustments to the business model.
COVID-19: Virgin Atlantic files for bankruptcy
The airline is seeking protection under chapter 15 of the US bankruptcy code.
The  British airline, Virgin Atlantic, has filed for bankruptcy as the global aviation industry continues to grapple with the devastating effects of the Coronavirus pandemic.
According to a report by Daily Mirror, this recent action is coming after Virgin Australia filed for voluntary administration, a type of bankruptcy, in April.
An earlier appeal by the airline for a bailout from the British Government was turned down by ministers, leaving the airline in a race against time to secure new investment.
The airline's boss, Sir Richard Branson, even offered to pledge his Caribbean holiday island Necker in exchange for investment.
In the meantime, the airline said it will most likely run out of cash by September.
David Allison QC, for Virgin Atlantic Airways Limited, previously said: "The group's financial position has been severely affected by the ongoing Covid-19 pandemic, which has caused unprecedented disruption to the global aviation industry.''
''Passenger demand has plummeted to a level that would, until recently, have been unthinkable. As a result of the COVID-19 pandemic, the group is now undergoing a liquidity crisis.''
(READ MORE: Bristow Helicopters sacks about 100 pilots due to Coronavirus pandemic)
A spokesperson for Virgin Atlantic disclosed that the airline attended a court session on Tuesday as part of a solvent recapitalization process under 26(A) of the UK Companies Act 2006. That process would be going ahead with the support of the company's majority creditors.
The airline's official said, "Following the UK hearing held earlier today, ancillary proceedings in support of the solvent recapitalization were also filed in the US under their Chapter 15 process. These ancillary US proceedings have been commenced under provisions that allow US courts to recognize foreign restructuring processes.''
''In the case of Virgin Atlantic, the process we have asked to be recognized is a solvent restructuring of an English company under Part 26A of the English Companies Act 2006."
The UK based airline is seeking for protection under chapter 15 of the US bankruptcy code, which allows a foreign debtor to shield assets in the country.
This move is coming less than a month after the airline disclosed that it had agreed a rescue deal worth $1.6 billion to secure its future beyond the Coronavirus crisis. Under the arrangement, Virgin's boss, Richard Branson, would inject $200 million, with additional funds provided by investors and creditors.
This proposal needed to secure approval from creditors under a court-sanction process.
Mr Allison told Justice Trower that the Virgin Atlantic Group has sound business model during a high court hearing on Tuesday.
It can be recalled that Virgin Atlantic, who have been heavily impacted by the coronavirus pandemic had put in some measures to ensure the future of the airline is safeguarded. Some of these measures include the reduction of its schedule to prioritize core routes based on demand, cut over 3,000 jobs and so on.