What you should know before investing in Cryptocurrency
Buying and selling cryptocurrency is one of the more recent financial instruments people are using to diversify their investments, and there is very little stopping you from doing the same. But before diving headfirst into this world, here are some important guidelines you should make every effort to follow.
Do your research and stay up-to-date
Before you begin buying and selling cryptocurrency, it is of utmost importance to first conduct adequate research on every available aspect of it. This will play a role in finding a reliable cryptocurrency exchange, deciding how much of your assets you want to be converted, choosing which forms of cryptocurrency you want to invest or trade in, and many other such activities.
Cryptocurrency values are very dependent on speculations, scandals, and current views of the general public. This means that it is entirely probable that the social media account of a person prominent in the industry could potentially lead to a drastic effect in a certain cryptocurrency's value tomorrow. Another important determinant is the actions of government and other regulatory bodies. While cryptocurrencies can be seen as a system that purports separation from these entities, it still operates within their jurisdictions. As governments around the world try new ways to regulate various cryptocurrencies you will see related effects in the cryptocurrency markets.
Understand the risks and plan appropriately
No one wants to hear of a loss when they are just beginning their journey of trading, but the possibility must be mentioned and understood. Some cryptocurrencies can be volatile, excluding stable coins, but therein also lies an opportunity if you can understand the trends and take quick action.
Create a target and stop-loss level for your trading
This is an extension of the previous point and is a way to ensure you are appropriately prepared during each trade. Stop-Loss is the lowest price you are willing to sell at. It is a setting that represents the maximum amount of loss you are willing to incur and is put in place to prevent your earnings from dipping below acceptable levels. On the other hand, your target level is the target price at which you want to sell. This represents the profit you are aiming to make on a particular trade. Both of these should be set with proper consideration and proper research.
Diversify your digital assets
Trading in cryptocurrency will not always be easy. To succeed, you will have to implement certain tactics and fail-safes to protect yourself. This includes the diversification of your digital assets. This involves possessing multiple forms of cryptocurrency simultaneously and never committing the entirety of your assets in any one trade. The reason for this is simple, profit and losses are equally magnified when investing in one cryptocurrency.
Resist the urge to overcapitalise on projected growths
When a particular cryptocurrency seems on a definite upward trend, many people are tempted to leave their investment for as long as possible to attain the maximum possible profit. This is rarely a good idea, as it might ultimately cost them a significant portion of their earnings. In this case, you don't have to take everything out, but removing a measure of it to maintain profit is a reasonable idea. You might not make as much profit if the upward trend continues, but you would have definitely saved yourself from a loss. This risk-averse tactic is the best for beginners.
Understand FOMO (Fear of Missing Out) and learn how to manage it
Numerous users, possibly every single one, will have encountered this situation at some point in their dealings with cryptocurrency. One day there is a sudden spike in the value of a cryptocurrency. All related forums, media outlets, and social network pages are going out of their minds and yelling for everyone to BUY BUY BUY! Some unlucky users arrive in time to see this miraculous spike while it's close to its peak, unable to resist the possibility that this upward trend will go on for some time, they buy. Suddenly, the value dips, everyone else starts selling and the poor buyers are left with a currency that is fast losing value and represents a definite loss. This is a classic case of FOMO, something that many new users will doubtlessly encounter but will need to manage in order to survive.
Bitcoin should be your standard
Bitcoin is the undisputable leader in the cryptocurrency world at the moment. This means that a majority of users, find themselves trading based on the performance of bitcoins. A rise in the value of bitcoins will likely see people buying altcoins, while a drop or stagnation in bitcoin's value will lead to the opposite. This might change in the future but right now it is the standard to which all others are measured and traded.
---
This article is in partnership with Quidax. Quidax is a European based digital assets exchange with a focus on Africa. We provide a seamless platform for users to send, receive, buy and sell cryptocurrencies using their local currencies.
BAND, fastest growing crypto gains 5,620% in 7 months
BAND Protocol is backed by Sequoia Capital and Binance.
Band Protocol (BAND), an arch-rival blockchain network to Chainlink (LINK) has just hit an all-time high. Data from Coinmarketcap showed BAND growing from $0.2 on Jan 05, 2020, to $11.24, at the time this report was written, showing an impressive gain of 5,620%, recording a new high.
READ ALSO: ChainLink's digital coin skyrockets 388% in 130 days, still soaring
Fundamental analysis of BAND
Despite BAND's significant re-rating year to date, it is worth noting that its market capitalization is still only 5% of LINK.
This is fair, currently given BAND's nascent stage but Nairametrics expects the valuation gap will continue to close in the next 12 months as BAND scales.
READ ALSO: Bitcoin surges pass $11,500, BTC wallets activity hit 2.5 year high
In the coming months, BAND will be announcing a number of partnerships that will show how far along they have come. This will dispel the misinformation that some rivals have tried to spread much better.
The 2nd phase of BAND's re-rating continues. Given its partnership pipeline and impending exchange listings, I would be disappointed if the BAND's market capitalization is not at least 10-20% of LINK's within the next 12 months.
READ MORE: Ripple has released 1 billion XRP; here's what this means
Quick Fact; BAND Protocol is a cross-chain data oracle network that aggregates and connects real-world data and APIs to smart contracts. Blockchains enable immutable storage and deterministic, verifiable computations — however; they cannot securely access data available outside the blockchain networks.
BAND Protocol is backed by Sequoia Capital and Binance.
Band Protocol enables smart contract applications such as DeFi, prediction markets, and games to be built on-chain without relying on the single point of failure of a centralized oracle.
9,007 crypto ATMs available globally for crypto transfers
Bitcoin offers a flexible, almost instant, and cheaper means of receiving cross border payment.
There are presently 9007 crypto ATMs and 211,239 non-ATM locations around the world. This means that an individual can now buy or sell crypto assets across 71 countries, according to the cryptocurrency ATM tracking website Coinatmradar.
What you need to know: Nigeria has Africa's largest population and economy, so its first Bitcoin ATM may be a signal for broader adoption across the continent, as Bitcoin use among Nigerians is gaining steady momentum.
READ MORE: Shoprite controls 22% of Nigeria's formal retail, future to be driven by indigenous retailers
Nigeria's digital economy is on the rise. With the increased poverty level, more individuals are making an entrance into the global  digital economy by providing digital services as freelancers.
However, Nigerians have trouble receiving payments from their foreign clients, as they are not allowed to use even the most famous American based Paypal, and other options like Money Gram and TransferWise are not only expensive and slow but also have inflexible verification systems.
Bitcoin, however, offers them a flexible, almost instant, and cheaper means of receiving cross border payment after rendering their services to clients and companies.
READ ALSO: Visa to provide easy ways to spend from crypto wallets
The many economic problems in Nigeria, including inflation and the devaluation of the naira, have made the country's fiat currency a poor store of value, pushing some to store their value in a deflationary currency like Bitcoin, which can protect its owners from excess money printing from central authorities and other uncertainties.
However, Bitcoin ATMs were the focus of a recent crackdown by the U.S. government when a $25 million operation was taken down with 17 machines seized in California. The owner was running the operation without complying with proper AML requirements, the Department of Justice said.
Nigeria attracts more Bitcoin interest than any country globally
Nigeria emerged as one of the fastest-growing crypto markets globally.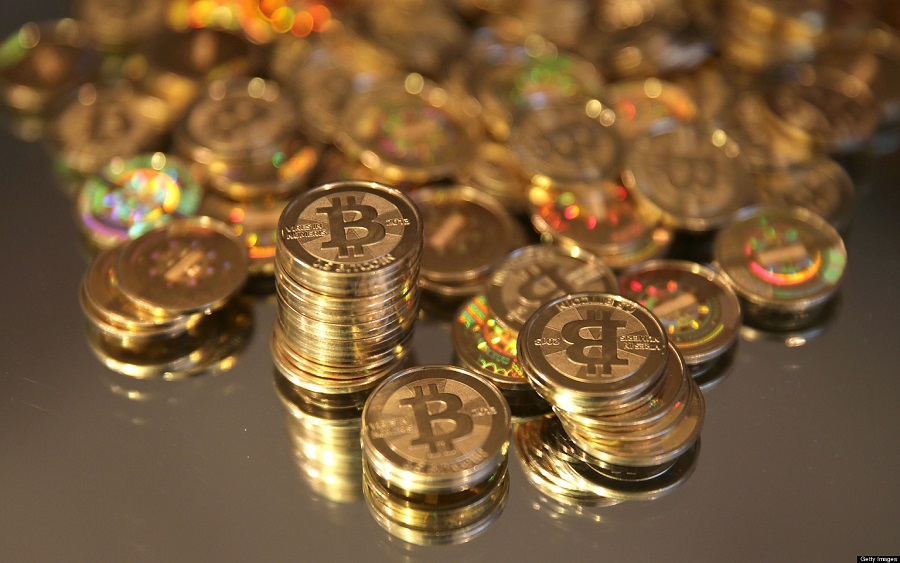 In terms of Bitcoin's level of interest, Nigeria has been adjudged the highest performing nation in the world.
Africa's largest economy and home to over 200 million people has also been the biggest source of BTC trading volume in the continent. According to a recent report released by blockchain.com, Nigeria emerged one of the fastest-growing crypto markets globally.
Major crypto exchange, Blockchain.com carried out research recently showing that the highest flow of activity in its wallet app since April 2020 has been from Nigeria.
READ ALSO: Investors are now rushing into Ethereum, as gains surge by 262% in 4 months
Recall Nairametrics, about a month ago, revealed statistics obtained from Usefultulips, a BTC analytic data provider, showing Nigeria led the pack with more than $34.4 million, while the closest rival, South Africa, had a transactional value of just $15.2 million in Q2, 2020.
Among top countries in Q2, 2020 leading in peer to peer Bitcoin transactional trades on the African continent were:
Nigeria – $34.4 million dollars.
South Africa – $15.2 million dollars.
Kenya – $7.8 million.
Ghana – $640,000.
Tanzania – $600,000.
READ MORE: Number of new Bitcoin wallets hit 3 year-high
The financial market turmoil triggered by COVID-19 has definitely changed the way Nigerians view the whole financial system, as data also obtained from Google trend shows Nigeria leading the pack around the world in Bitcoin searches. This is a testament to the fact that Nigerians truly love their Bitcoins.