Phillips Consulting reviews the socio-economic impact of cancer in Nigeria
In 2018 Phillips Consulting (PCl), examined the socio-economic impact of cancer in an extensive study. Responses were gathered from thousands of Nigerian Cancer victims or caregivers, family and friends.
In Nigeria, the general media are most often overwhelmed with reports of cancer victims alongside impassioned solicitations for funds for treatment abroad. Today In major cities of Nigeria, it is not no longer a strange sight to see caregivers soliciting alms from the general public for people living with this deadly disease.
Several health management organisations in Nigeria do not cover Cancer treatments; neither does The Nigerian National Health Insurance Scheme (NHIS).
The cost of cancer treatments in Nigeria ranges from N850,000 ($2,361) and $10,000 (N3,600,000). Due to the masses not able to afford these costs, the number of people resorting to public intervention has constantly increased over the years; this is intuitive evidence of the great socioeconomic burden faced by cancer patients and their caregivers.
The PCL research showed that every year, Tens and Thousands of Nigerians troop abroad in search of the best and most affordable medical treatments and health care services. Destinations such as The Middle East, India, Turkey, United States of America and Europe thrive on Nigerian medical tourists.
Cancer patients spend astronomical amounts of money seeking treatment abroad, up to $60,000, excluding other associated financial costs such visa fees, flight tickets, logistics, hotel accommodation and upkeep for the patient and their caregiver. The high amount of capital flight suggests opportunities for investment along the value chain of cancer management in Nigeria.
The PCL survey showed that Nigerian women and low-income earners were the most affected by cancer, but Irrespective of one's socio-economic status, the emotional and financial burden of fighting cancer is excruciating.
According to the Global Burden of Disease Study 2015, total deaths caused by Cancer rose by 17% between 2005 and 2015. By 2030, cancer incidence worldwide is projected to rise by 68% to 23.6 million new cases every year. Cancer was estimated to have caused 8.8 million deaths (one in every six deaths) globally in 2015 and cost the world, in 2010, the best part of US $1.16trillion. Cancer is one of the leading causes of death in the world and the most prevalent cause of NCD (non-communicable disease) death after cardiovascular disease.
In 2012, Cancers caused 3% of over two million deaths recorded in Nigeria. Guided by insights from the combined health industry, government, NGOs, researchers of all stripes and other interested corporate bodies must provide the basis for effective actions against Cancer.
Ultimately, the task of beating cancer requires the combined efforts of all stakeholders.
"We will not only direct our significant research capabilities towards plotting the way forward; we are also prepared to support stakeholders in ensuring the effectiveness of cancer management through the effective project management of palliative programs and initiatives. Our extensive knowledge of the local environment also ensures that we are equipped to help local and international organisations deliver sustainable outcomes in their efforts towards combating cancer. Though an enormous challenge, our commitment to that task at Phillips Consulting is unflinching" Consultant at Phillips Consulting, Victor Mba
NB Plc to raise additional N20 billion from its N100 billion Commercial Paper
Nigerian Breweries has announced the continuation of its N100 billion Commercial Paper (CP) Issuance Programme.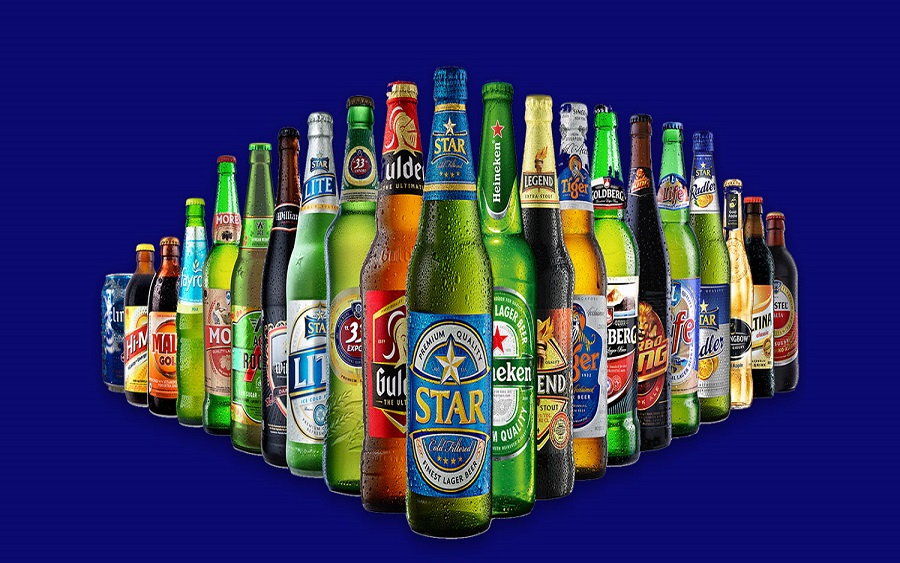 Nigerian Breweries has announced the continuation of its N100 billion Commercial Paper (CP) Issuance Programme in a bid to raise up to N20 billion to support its short term funding needs. The company has launched Series 9 and 10 of the programme for this purpose.
This information was disclosed in a notification signed by the Company's Secretary, Uaboi G. Agbebaku, and sent to the Nigerian Stock Exchange.
The notification reads;
"[Nigerian Breweries Plc] is pleased to inform the Nigerian Stock Exchange and the investing public of the continuation of its "CP" (Commercial Paper) programme with the launch of Series 9 and 10 of the programme.
"Series 9 of the Commercial Paper programme would be for a tenor of 180 days, while Series 10 would be for 270 days. However, the launch of the CP opens today 23rd October 2020."
(READ MORE:Nigerian Breweries stock up by 58% since August )
What you should know
According to data obtained from Financial Market Dealers Quote (FMDQ), Nigerian Breweries has raised up to N90.12 billion since the start of the year.
N52.76 billion was raised from Series 6 between February 12 to November 6, 2020.
N13.03 billion was raised from Series 7 from April 15 to October 14, 2020.
N24.33 billion was raised from Series 8 from April 15 to January 8, 2021.
The recent issuance of the Series 9 and 10 CP will bring the total funds raised to N110.12 billion.
Why it matters
The CP will help the company navigate through the recent impact of COVID-19 and other trade disruptions.
The programme will strengthen the balance sheet of the company, and enable the brewer to execute its plans while delivering value to customers and creating wealth for shareholders,
In like manner, the CP programme is expected to provide opportunities for non-equity investors to invest in the company and support its cost management initiatives.
MTN shareholders have made approximately N1 trillion since April 2020
Shareholders of MTN Nigeria gained close to a trillion naira in less than 7 months.
MTN Nigeria shareholders have gained N986.58 billion since the first trading session in April 2020.
This was uncovered by calculating the difference in the telecommunication giant's market capitalization of ₦1.832 trillion at the open of trade, for the first trading session in the month of April 2020, and the market capitalization of ₦2.646 trillion at the close of trade in the first trading session in the month of October.
READ: Shell to cut 9,000 jobs globally due to oil price crash as it shifts to clean energy
This gives a whopping N814 billion increase in market capitalization, and this with the dividend the company has paid to shareholders on two occasions between this time period, brings the total gains both realized and unrealized to approximately N1 trillion.
READ: FUGAZ; Nigerian banks considered too big to fail
Hence, the N814 billion increase in market capitalization translates to the joint gains MTN investors have made from the increase in the shares of the company, as the share price of the company has increased by 44.44% or ₦40.00 between April 1, 2020, and October 2, 2020, with the share price of increasing from ₦90.00 to ₦130.00.
However, the gains MTN NG investors have made from their investments in the telecommunication company, is not limited to the gains driven by the increase in the price of the shares.
READ: World Bank says Nigerian banks are at risk of being destabilised by COVID-19
Recall that the company declared payment of dividends to its shareholders on two occasions, as investors/shareholders of the company, whose names appear in the Register of Members, as of the close of business on April 17, 2020 and August 14, 2020 were paid a cumulative dividend per share of ₦8.47, for all the outstanding shares of 20,354,513,050 held by the shareholders, and this translates to a total dividend payout of N171 billion by the company to its shareholders.
It is noteworthy that the realized and unrealized gains MTN investors have made from holding the shares over this period stands at N986.58 billion.
LASACO Assurance Plc Chairman, Aderinola Disu resigns from the Board of Directors
Aderinola Disu resigned her position as a Director on the Board of LASACO Assurance.
Lasaco Assurance Plc has announced the resignation of its former Chairman, Mrs. Aderinola Disu, as a Director on the Board. The resignation took effect from the 8th of September, 2020.
The following information is contained in a press release made available to the public, signed by the company Secretary, Gertrude Olutekunbi, and verified by Nairametrics.
The notification also revealed that, the aforementioned firm has received a provisional approval from the National Insurance Commission (NAICOM) to appoint two other directors.
READ: 3 bank directors resign from NESG in protest to CBN immunity letter
The two newly appointed directors are; Dr (Mrs.) Maria Olateju Phillips, and Prince Jamiu Adio Saka, both appointed to a Non-Executive Director role.
Profile of the two newly appointed Directors
Chief (Mrs.) Teju Phillips, is a successful Chartered Accountant, who holds an ACCA from England and Wales. She is multilingual and has extensive experience in Management/Consultancy services, that spans across many years in both the public and private sectors. She has served as a Director in Keystone Bank; Director, Lagos State Lottery Board; Honorable Commissioner for Special Duties & Inter-Governmental Relations in Lagos State; Managing Director of Alma Beach Estate Ltd (a subsidiary of Rims Merchant Bank Ltd); Managing Director, Maridot Ventures Ltd. among others.
READ: FIRS retires coordinating directors, appoints new ones
Prince Jamiu Adio Saka, is an accomplished Insurance professional, having practiced in Canada and Nigeria. He brings to the board over 30 years of experience as a Broker.
Lasaco Assurance Plc, is a listed Nigerian firm that provides life and general insurance services, which includes motor, bond, contractors-all-risk, fire, burglary, aviation, marine, general accident, life, pension schemes, engineering, and oil and gas. The company has a market capitalization of about N2.05 billion and it share price currently trades at N0.28 kobo.