OFFICIAL: Diamond Bank finally confirms ongoing merger with Access Bank Plc
Diamond Bank Plc has finally disclosed that it would merge with Nigeria's tier-1 lender, Access Bank Plc, to form  Sub-Saharan Africa's biggest retail bank.
Following numerous unconfirmed reports earlier today, Diamond Bank Plc has finally disclosed that it would be merging with Nigeria's tier-1 lender, Access Bank Plc, to form  Sub-Saharan Africa's biggest retail bank.
According to a press statement that was signed by Diamond Bank's Chioma Afe and issued exclusively to Nairametrics, Diamond Bank's board of directors made the decision after a strategic review which led to a competitive bidding process, with Access Bank Plc ultimately emerging as the most preferred bidder.
The statement also revealed that the board of Diamond Bank Plc believes this is the best direction to take in order to protect the interests of its customers, shareholders, and employees.
Furthermore, the bank said it would recommend the matter to its shareholders soon. In the meantime, the completion of the merger is subject to certain important approvals to be gotten from some unnamed shareholders as well as regulatory bodies.
All things being equal, the deal is expected to be completed before the end of March, 2019.
Dozie and Wigwe have reacted to the development
Meanwhile, Diamond Bank's Chief Executive Officer, Mr Uzoma Dozie, has reacted to this development. In his words-
"The proposed combination with Access Bank will create one of Africa's leading financial institutions.

There is clear strategic rationale for the proposed merger and strong complementarities between the two institutions. While Diamond Bank has pioneered Nigeria's largest technology-led retail banking platform, Access Bank is one of Nigeria's leading full-service commercial banks. Consolidation in the Nigerian banking industry is an inevitable, natural progression in a sector where the gap between Tier 1 and Tier 2 banks has been widening and scale has become critical; where technology will disrupt the traditional business model while enabling broader financial inclusion."
Access Bank's CEO, Herbert Wigwe, also reiterated Mr Dozie's position, stating that "Access Bank and Diamond Bank have complementary operations and similar values, and a merger with Diamond Bank, with its leadership in digital and mobile-led retail banking, could accelerate our strategy as a significant corporate and retail bank in Nigeria and a Pan-African financial services champion."
More details on this development
The proposed merger would involve Access Bank acquiring the entire issued share capital of Diamond Bank in exchange for a combination of cash and shares in Access Bank via a Scheme of Merger. Based on the agreement reached by the Boards of the two financial institutions, Diamond Bank shareholders will receive a consideration of N3.13 per share, comprising of N1.00 per share in cash and N2.13 per share equivalent in newly issued shares of Access Bank to be exchanged for the outstanding shares of Diamond Bank. The offer represents a premium of 260% to the closing market price of N0.87 per share of Diamond Bank on the Nigerian Stock Exchange ("NSE") as of December 13, 2018, the date of the final binding offer.
If you are a shareholder in Diamond Bank you can calculate what your total share will be after the merger by clicking here.
This is not a case of liquidation
Immediately following completion of the merger, Diamond Bank would be absorbed into Access Bank and it will cease to exist under Nigerian law without going into liquidation. The current listing of Diamond Bank's shares on the NSE and the listing of Diamond Bank's global depositary receipts on the London Stock Exchange will be cancelled, upon the merger becoming effective In addition, Access Bank will assume all of Diamond Bank's indebtedness following the consummation of the merger and upon obtaining all requisite approvals.
Recall that Nairametrics first to break this story yesterday night, confirming our weeks-long speculation on the matter.
If this merger pulls through, which is most likely a possibility, it would become the  biggest corporate deal the Nigerian business environment has witnessed this year.
About Diamond Bank Plc
Diamond Bank Plc was incorporated on December 20, 1990 and began operating as a private limited liability company on March 21, 1991. Ten years later, in February 2001, Diamond Bank became a universal bank. In January 2005, Diamond Bank became a public limited company following a highly successful Private Placement share offer which substantially raised the Bank's equity base. In May 2005, the Bank was listed on The Nigerian Stock Exchange.
Download the Press Release here
Gbajabiamila roots for the review of Federal Character Laws
House of Reps Speaker has called for the review of the federal character structure the country runs.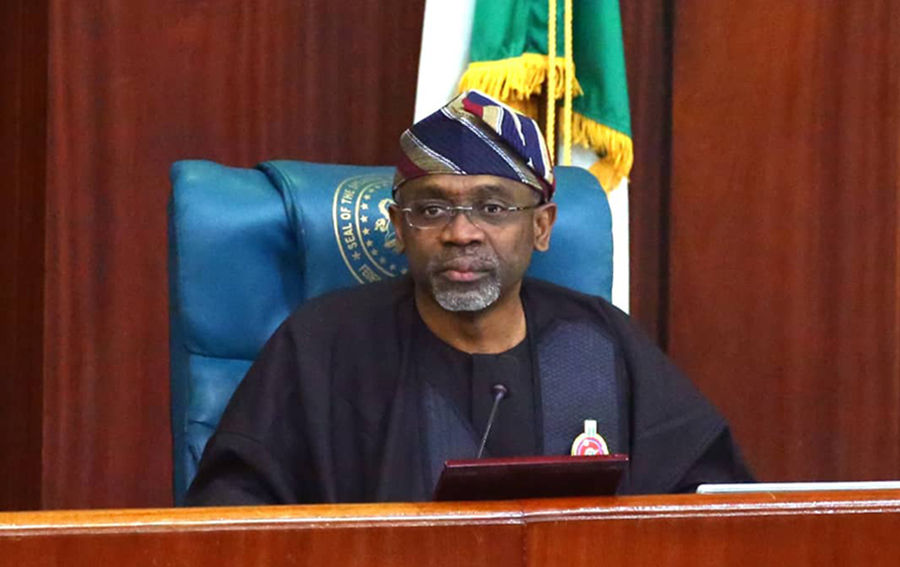 The speaker of the House of Representatives, Hon. Femi Gbajabiamila, has lent his voice to one of the pressing issues in Nigeria, which concerns reviewing the Federal Character Laws as enshrined in the 1999 constitution.
The honourable speaker made the revelation during the Young Parliamentarians Forum (YPF) National Strategy Meeting and Retreat in Abuja.
According to him, the need to broaden the scope of the federal character laws in the Nigerian constitution has become imperative.
He is of the opinion that it contrasts with the nation's realities, as it limits national opportunities to geographical spread alone, without factoring in other criteria like gender, persons living with disabilities, and age classification.
What they are saying
Commenting on the need for the review of the federal character laws in Nigeria, Hon. Gbajabiamila said:
"In thinking outside the box, I think we should consider an amendment in the constitution to the definition of federal character because when we talk about Federal Character within the context of appointments, infrastructure and the rest of it in the constitution, Federal Character as it is, is limited to where you are from, like your ethnicity.
"I think it's time that we expand the definition of Federal Character because the character of a Nation is not just based on your tribe, it's based on Religion, it's based on where you are from, it's based on your sex, it's based on your age. So when you are talking about Federal Character you look at all those things and they are what make up the Federal Character."
The Speaker ended by charging the young legislators to provide solutions to some vital questions on burning national issues.
FAAC disburses N682.06 billion to 3 tiers of govt in September [Full-List]
FAAC disbursed the sum of N682.06bn to the three tiers of government in September 2020.
The Federation Account Allocation Committee (FAAC) disbursed the sum of N682.06bn to the three tiers of government in September 2020. This is contained in the latest monthly FAAC report released by the National Bureau of Statistics.
According to the report, the federal allocation of N682.06bn disbursed to the three tiers (FG, States and LGAs) indicates a 1% marginal increase when compared to N676.4 billion disbursed in August 2020.
READ: FAAC disburses N647.35 billion in February as allocation drops further
Explore the Advanced Financial Calculators on Nairametrics
The Breakdown
A cursory look at the report showed that in September, the Federal Government received a total of N272.90bn (40%), States received a total of N197.65bn (21.6%) and Local Governments received N147.42bn (21.6%). The sum of N30.88bn (4.5%) was shared among the oil producing states as 13% derivation fund.
In addition, revenue generating agencies such as Nigeria Customs Service (NCS), Federal Inland Revenue Service (FIRS) and Department of Petroleum Resources (DPR) received N6.66bn (1%), N13.48bn (2%) and N5.70bn (0.8%) respectively as cost of revenue collections.
READ: Report accuses World Bank of 'toying' with Nigeria over $1.5 billion loan
READ: MTN Nigeria posts N975.76 billion revenue for Q3 2020
Further breakdown of revenue allocation distribution to the Federal Government of Nigeria (FGN) revealed that the sum of N196.56bn was disbursed to the FGN consolidated revenue account; N4.78bn was disbursed as share of derivation and ecology; N2.39bn as stabilization fund; N8.03bn was for the development of natural resources; and N6.12bn to the Federal Capital Territory (FCT) Abuja.
READ: ASUU insists on rejection of IPPIS, says some Professors get N8,000 as salary
States federal allocation rose marginally
In September 2020, allocation to states rose by 3.4% to N197.65 billion compared to N198.8 billion recorded in the previous month.
The top five states with the largest share of monthly allocation in September are Delta (N13.8 Billion), Lagos (N11.44 billion), Rivers (N11.04 billion), Akwa Ibom (10.33 billion) and Bayelsa (N8.33billion). On the other hand, the top five states at the bottom of the ranking are Ekiti (N3.8 billion), Ogun (N3.7 billion), Plateau (N3.6 billion), Osun (N3.24 billion), and Cross River (N3.23 billion).
READ: FG warns Nigerians about on-going N3million COVID-19 grant scam
READ: Despite shutdown, Caverton rakes in N8billion in Helicopter and Aircraft revenues
Key Takeaway
The federal allocation disbursed to the three tiers in September showed consistent improvement, when compared the previous months. However, this is still a short fall when compared to N740.87bn disbursed to the three tiers in the corresponding period of 2019.
READ: Power: Nigeria records transmission peak of 5,459.50MW – TCN
The marginal growth recorded in the disbursed federal allocation may be due to the rise in revenue generation, on the back of earlier improvement in both domestic and cross border economic activities.
For states in Nigeria that largely depend on federal allocation to meet recurrent obligations, this may represent some sort of boost. However, the outbreak of the Covid-19 pandemic (second wave) currently emerging in some developed economies may threaten oil price (the country's main revenue source), as industrial activities may collapse globally for the second time in the year.
Abuja, Ikeja Discos top list in collection efficiency in Q1 2020- NERC
Abuja and Ikeja had highest in collection efficiency, out of the 11 electricity distribution companies in Nigeria.
A report released by the Nigerian Electricity Regulatory Commission (NERC) revealed that Abuja and Ikeja DisCos scored the highest in collection efficiency, out of the 11 electricity distribution companies in Nigeria, for the first quarter of 2020.
In appraising the individual performances of the DisCos, Abuja DisCo had the highest collection efficiency of 80.89%, followed by Ikeja DisCo with 72.39%. Port Harcourt DisCo has the lowest collection efficiency of 43.36%.
However, on a quarter-on-quarter basis, only Abuja and Kaduna DisCos recorded improvements in collection efficiency. In particular, Kaduna DisCo recorded the highest increase of 3.65 percentage points, moving from 40.44% in 2019/Q4 to 44.09% in the first quarter of 2020.
The total revenue collected by eleven electricity distribution companies (DisCos) from customers in the first quarter of 2020, Q1 2020, stood at ₦114.29 billion out of a total bill of ₦186.82 billion.
The DisCos' collection efficiency, which is arrived at through total revenue collected as a ratio of the total billing by DisCos, declined in 2020/Q1.
The overall collection efficiency for all DisCos decreased to 61.18% in the first quarter of 2020, representing 8.26 percentage points decrease from the 69.44% collection efficiency recorded in 2019/Q4.
The collection efficiency implies that for every ₦10.00 worth of energy billed to customers by DisCos in the first quarter of 2020, approximately ₦3.88 remained unrecovered from customers as at when due.
Low collection efficiency combined with billing inefficiencies have had adverse impact on the financial liquidity of the industry, which in turn, has led to low investment in the Nigerian Electricity Supply Industry (NESI).
What you should know
Low collection efficiency has been largely attributed to the customers' displeasure with estimated billings which have often resulted in an unwillingness to pay the bills.
The Commission, during the quarter, issued an order on capping of monthly estimated bill, limiting the total volume of energy an unmetered customer can be billed to the average monthly energy use of a typical pre-paid meter customer in the same business unit.
Abuja Electricity Distribution Company (AEDC) is one of the 11 power distribution companies that was privatized and handed over to new investors on 1 November 2013. KANN Utility Limited (KANN) is the 60% equity holder in AEDC. The Federal Government of Nigeria holds 40% equity in AEDC. It has franchise for the distribution and sale of electricity in the Federal Capital Territory, Niger State, Kogi State and Nassarawa State.
Ikeja Electric Plc is based in Ikeja, the capital city of Lagos. The company emerged on November 1, 2013 following the handover of the defunct Power Holding Company of Nigeria (PHCN) to NEDC/KEPCO Consortium under the privatization scheme of the Federal Government of Nigeria.